This post is also available in: Español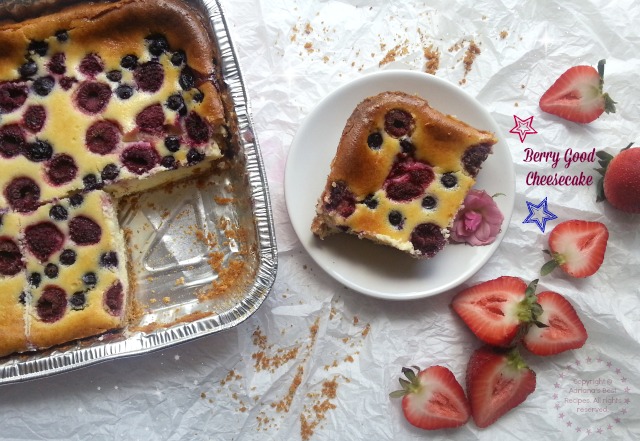 I love cheesecake and grew up eating it at home so this Berry Good Cheesecake recipe I am about to share has been tested for several years and it is absolutely delicious. This July Fourth or anytime a berry good cheesecake is a must when ending a festive grilling party. This recipe uses seasonal ingredients and can become a piece of americana with the red, blue and white colors, so come and bake with me this cheesecake that it is a burst of flavor in your mouth just like colorful firecrackers.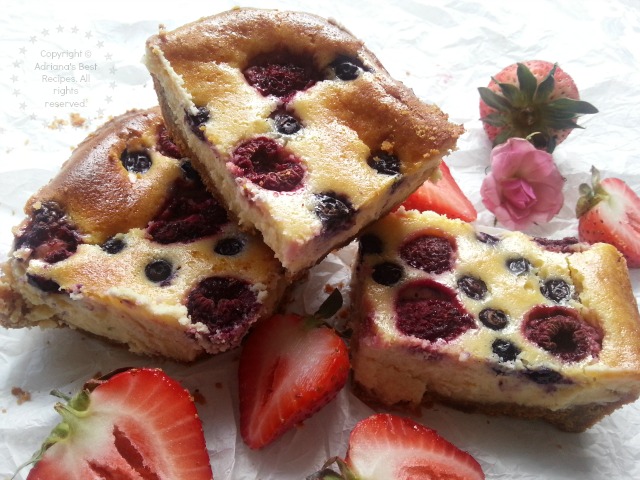 INGREDIENTS
For the cheesecake filling:
1 can of condensed milk
3 eggs
1/3 cup of lemon juice
1 teaspoon of fresh lemon peel
1 cup pf blueberries
1 cup of raspberries
2 cups of strawberries for serving
For the pie crust
3 cups of Maria crackers crumbs
1 stick of non salted butter
Preparation Time: 45 minutes. Serves 6 portions. You will need a disposable aluminum foil baking pan, a bowl, a blender, a baking tray and a fork.
Pour the maria crackers crumbs in the aluminum foil and combine with the clarified butter using a fork. To clarify the butter put the butter stick on a bowl and warm inside the microwave for 30-45 seconds. Using your hands pad down the  cookie dough and cover the bottom of the baking pan.
Place inside the blender the cream cheese, add the eggs,  pour the condensed milk, the lemon juice and the lemon peel. Mix well for few minutes until all ingredients come together. Pour the cheesecake mix into the aluminum foil baking pan with the cookie dough and then add the blueberries and the raspberries.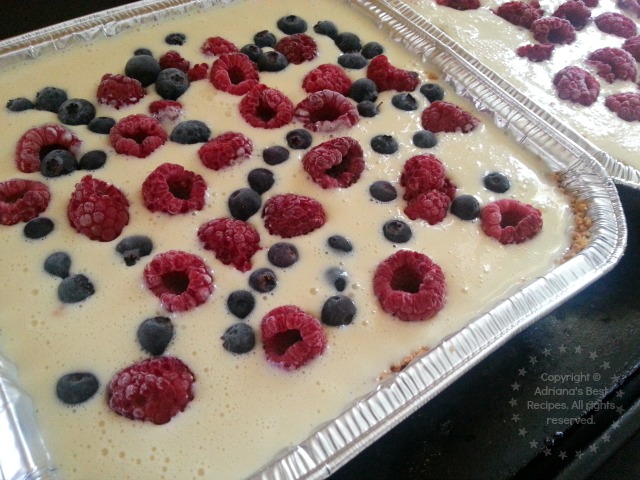 Turn on the oven and bake the berry good cheesecake at 350 grades Fahrenheit for 30 minutes or until golden brown. It is recommended to use a deep tray and bake the cheesecake on a water bath so that it preserves the moist and to avoid cracking.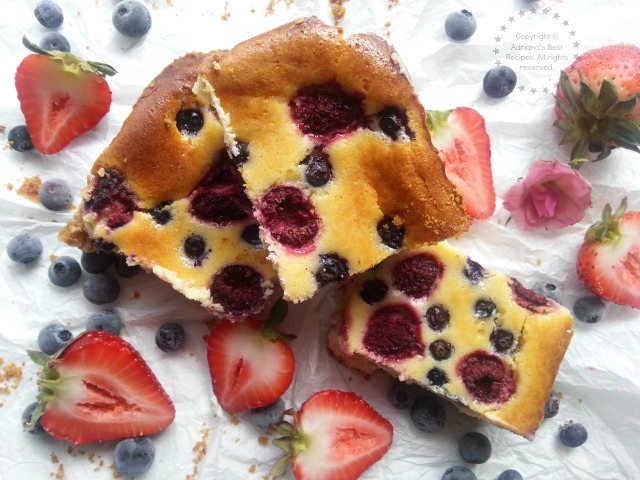 Serve the berry good cheesecake with fresh strawberries and edible flowers like baby roses for a gourmet twist. This Cheesecake is easy and you can use other fruits such as pineapple and dulce de leche, cherries, quince, apples, mango and guava.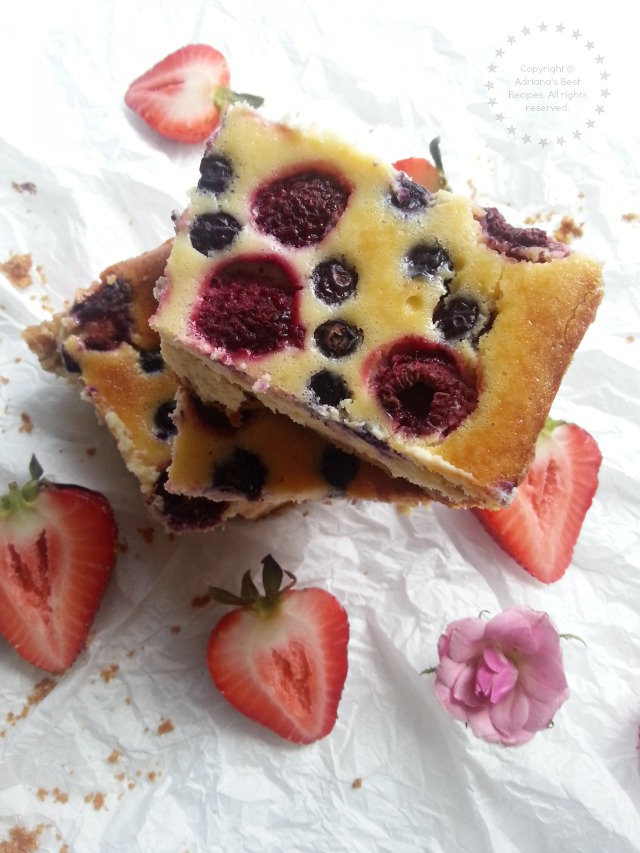 Happy July Fourth celebrations!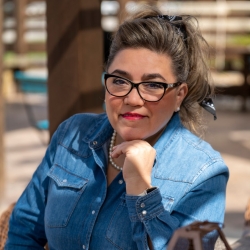 Latest posts by Chef Adriana Martin
(see all)