This post is also available in: Español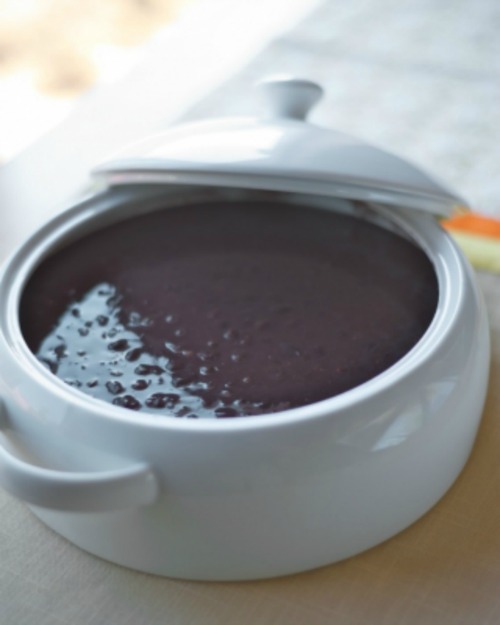 I'm fan of cooking black beans and avoid canned. It is a pet peeve I have, so I use an old "olla de presión" (pressure cooker) that belonged to my grandmother. Brought it from Mexico to the States, one of those things I couldn't let go. It is a family treasure and now an asset to my cooking. Pressure cooker is great for beans, they cook fast and the finish is creamer, yummier.
INGREDIENTS
1 bag of dried black beans
3 garlic cloves or 1 elephant clove whole
Cumin, oil, salt and water
Preparation time: 45 minutes. Serves 1-10 people. Approximate cost for this recipe is $0.25 per person. You will need a pressure cooker, a strainer, and plastic containers for freezing.
Wash the black beans and make sure to take out any bean that doesn't look good, sometimes you even find little rocks and debris. Place the beans in the pressure cooker, fill with water, add the garlic, salt, cumin, and the oil. Close the cooker and let it cook for 30 minutes.
After 30 minutes open the pressure cooker, follow safety instructions you don't want to get injured. Place the cooker back in the stove without the lid add more of water, stir, and let the beans cook for other 15-20 minutes with low heat, the more you leave them the better as sauce gets thicker and beans have longer life in the fridge. When ready let them rest and you can divide in several plastic containers and freeze for later enjoyment.
Serving suggestion:
You can eat black beans as a soup, just add chopped onion, and drizzle some olive oil on top. You can eat the black beans with white rice and chopped cilantro, use for nachos, as a side dish for scrambled eggs, add to your quesadillas, etc. This black beans dish is very versatile and healthy. Beans are a great source of protein.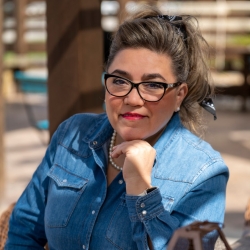 Latest posts by Chef Adriana Martin
(see all)