This post is also available in: Español
Who says that bagels are boring, or that you can only eat them with cream cheese, you can transform your bagels into breakfast masterpieces, here some ideas.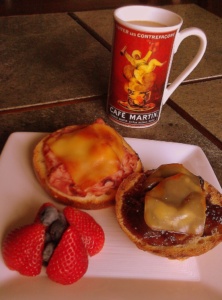 INGREDIENTS
Bagels
Butter
Fruit compote spread (figs, pear)
Slice of ham
Slice of gruyere cheese
Preparation time: 10 minutes. Serves as many people as you like just have enough ingredients. Approximate cost per person $1.00 depending ingredients market price. Check for local market availability. You will need an oven and a cookie sheet.
Cut the bagel in halves, butter the halves. One half make it salty, place some ham and gruyere slice. The other half make it sweet spread some fig compote and a slice of gruyere. Place in the oven and toast for 5 to 7 minutes. When ready serve and accompany with a nice cup of coffee. You are in for a really nice treat!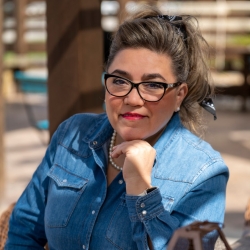 Latest posts by Chef Adriana Martin
(see all)