This post is also available in: Español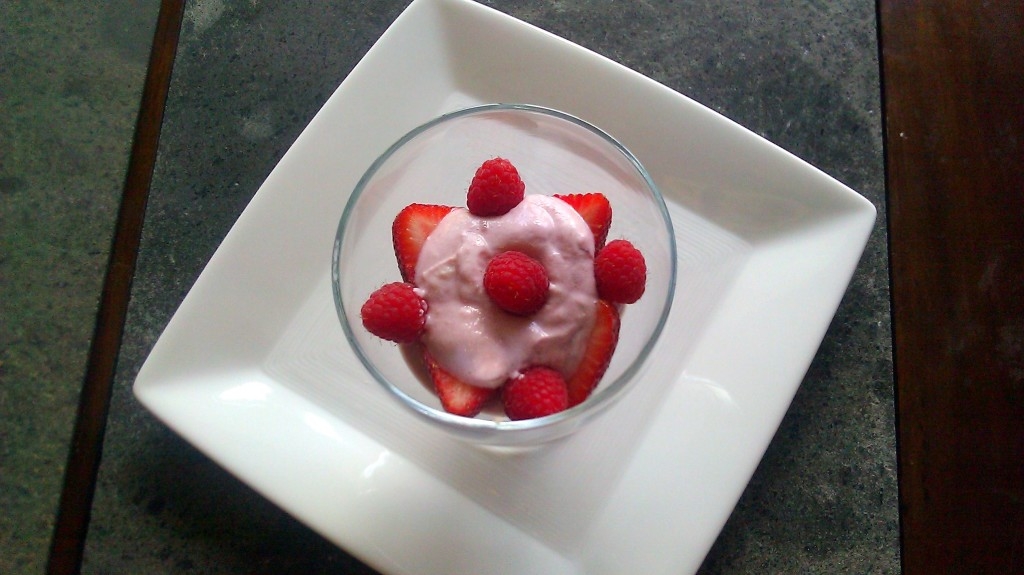 I always look for hassle free healthy options to serve for breakfast, for dessert or for snacking and raspberries and yogurt is one of my favorite combinations that is why today want to share with you an easy recipe that you can serve as a snack or for a quick breakfast to start the day on the right note so let's prepare a natural Raspberry Fruit Cup.
INGREDIENTS
1 Greek plain yogurt
1 cup of fresh raspberries and 4 halves of fresh strawberries
Honey
Preparation time: 7 minutes. Serves 2 people. Approximate cost per person $1.00 depending on ingredients market price. Check for local market availability. You will need a mixing bowl, fork, serving bowl an or cups.
Place the raspberries in the bowl and crush with the fork, save some for decorating. Add honey and the yogurt, mix well. Serve and decorate with the strawberries, this Raspberry Fruit Cup is very easy and flavorful I am sure you family will enjoy the freshness of this easy bite. You can use any fruit, like mango, pineapple, apples, oranges, you name it, be creative and enjoy the health benefits fruit and yogurt offer.
Happy day!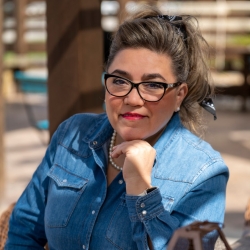 Latest posts by Chef Adriana Martin
(see all)