This post is also available in: Español
Disclosure: This shop has been compensated by Collective Bias, Inc. and its advertiser. All opinions are mine alone.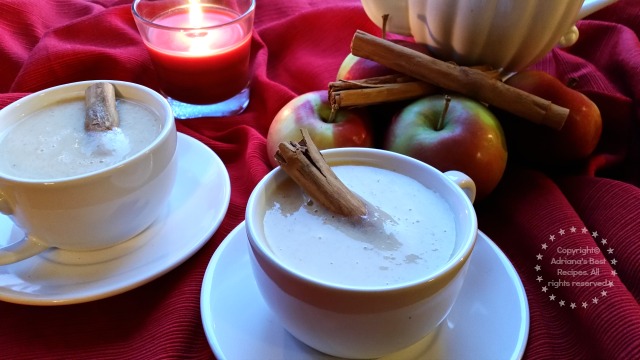 Christmas is a very special time of the year, it is the time that invites you to share and think about those that have touched your life in a very special way. When I was young my mom and I were used to trim the Christmas tree together while sipping apple cinnamon atole, a comforting drink typical of the season and very common in my Mexican culture. It is served hot on a cold evening or for breakfast.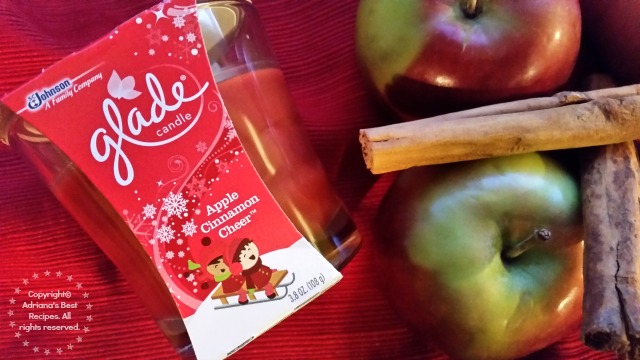 It is fulfilling and while drinking it you feel at home, that is why I love the scent of the Glade® Apple Cinnamon Cheer™ Jar Candles. It is a cozy fragrance that transports me to that time when I was used to share those special moments with my mom. And now I want to share with you this easy recipe for apple cinnamon atole to inspire you to create new traditions while making memories with those you love.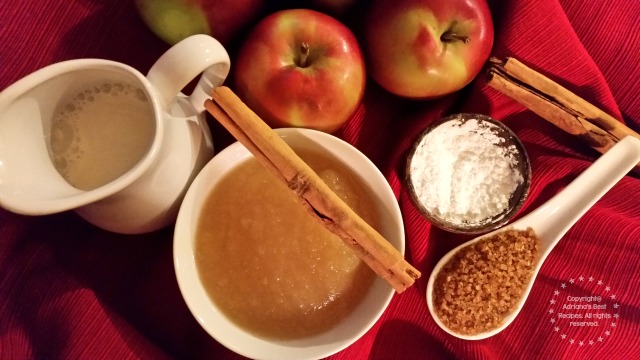 INGREDIENTS
4 cups of milk (you can use almond, soy or coconut milk if desired)
2 cinnamon sticks
4 teaspoons of sugar on the raw
1 1/2  cups of apple cinnamon puree
3 teaspoons of corn starch diluted in water 1/2 cup of water
Preparation time: 30 minutes. Makes 4 cups (8 ounces each). Cost per cup less then $1.50 dollars per serving. You will need a cooking pot, a whisk, measuring cups and spoons.
Place the pot on the stove and add the milk, the cinnamon stick and the sugar. Whisk until sugar is melted and let the milk get to a boil. Then add the apple cinnamon puree and the cornstarch diluted in water. Whisk until getting a smooth but thick consistency. Serve hot and enjoy while decorating the Christmas tree or as a treat. The flavor is like having hot apple pie on a mug, very smooth and fulfilling.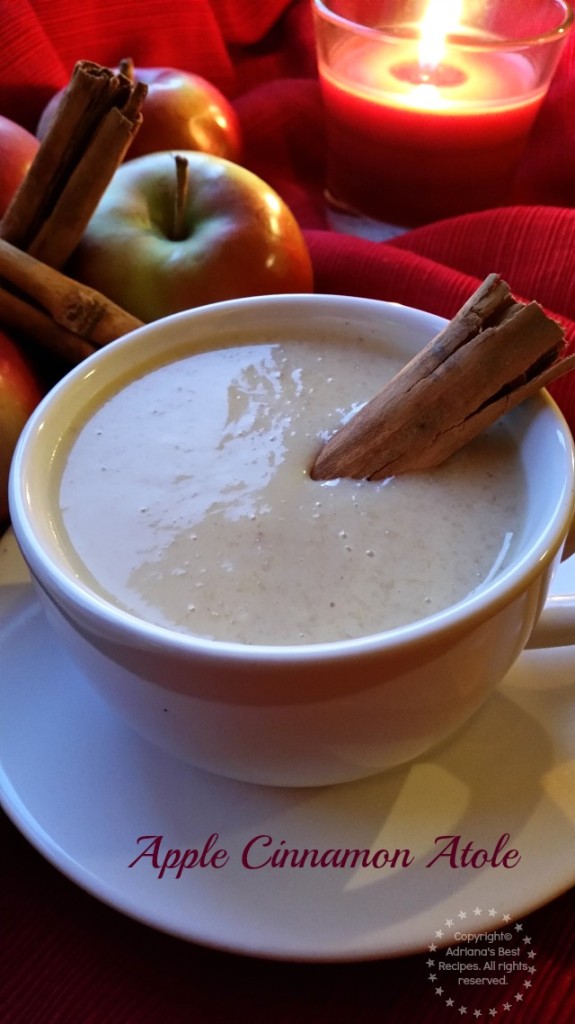 The tradition that my mom had to serve this atole was to use her best porcelain cups, those that only see the light when special visitors come. She would use those fancy cups to serve the apple cinnamon atole and we would enjoy it together while hearing Christmas songs with Perry Como, Bing Crosby, Andy Williams and the Carpenters. She really made me feel special!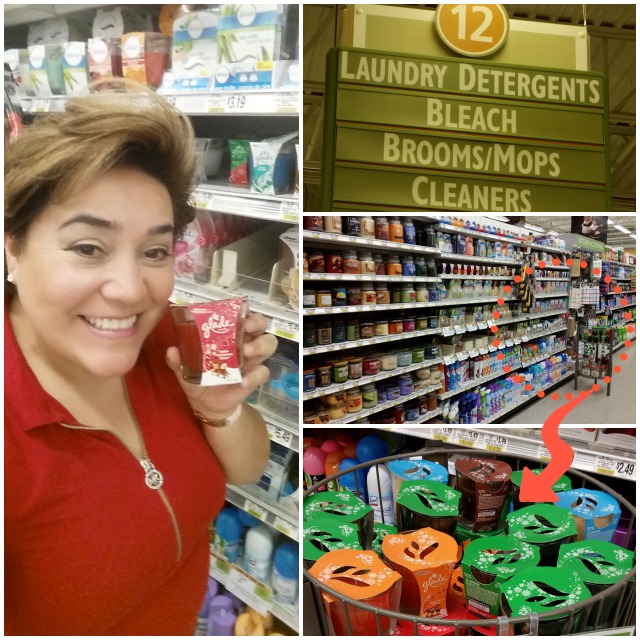 In preparation of the holidays and because I want to make my family and friends feel special just like my mom did with me,  and thanks to #CollectiveBias I visited my local Publix to find special ingredients and products to entertain at home. And when I saw they carry the Glade® Winter Collection and the a seasonal aroma called Apple Cinnamon Cheer™, that brings me so many memories,  I just couldn't resist and I had to buy it and recreate this Apple Cinnamon atole recipe inspired by my mom's original and paired with this seasonal aroma from Glade® #GladeHolidayMood.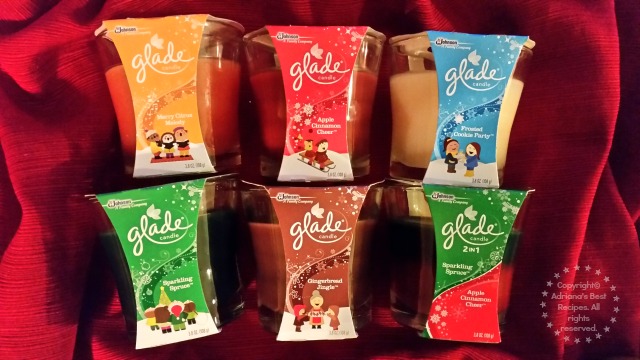 Along with the Apple Cinnamon Cheer™, Glade® has also other candles with great aromas to choose from, like Sparkling Spruce™, Frosted Cookie Party™ and Gingerbread Jingle™. And now You can save on Glade® products with coupons. Find coupons for Glade® on December 7 (12/7/14) in most Sunday newspapers in the coupon section, you can also find digital coupons for Glade on coupons.com.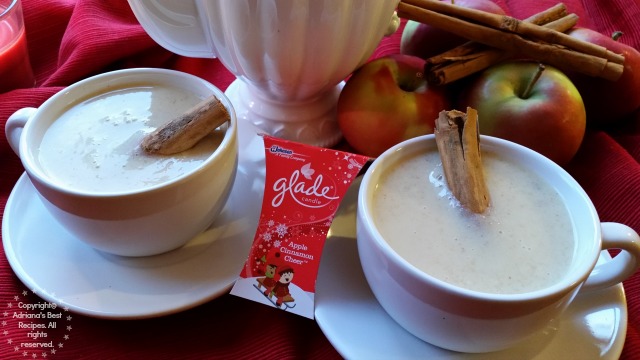 This holiday season I invite you touch the heart of those you love with the warmth of a hot beverage and the scent of a memorable candle.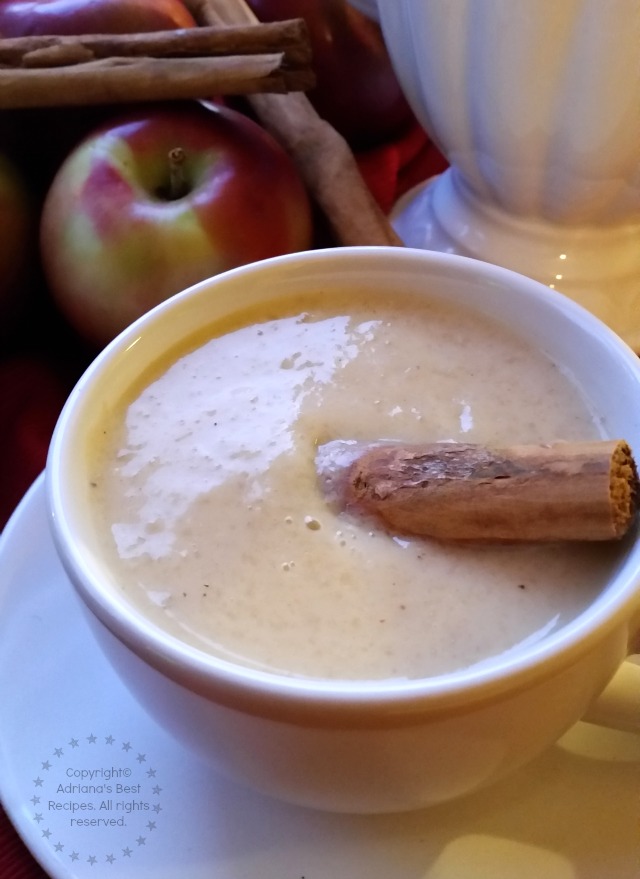 May your Christmas be full of joy and wonderful sharing moments!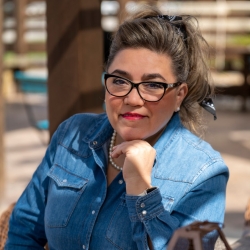 Latest posts by Chef Adriana Martin
(see all)