This is a sponsored campaign with Fruttare® and Latina Bloggers Connect. However, all opinions expressed are my own.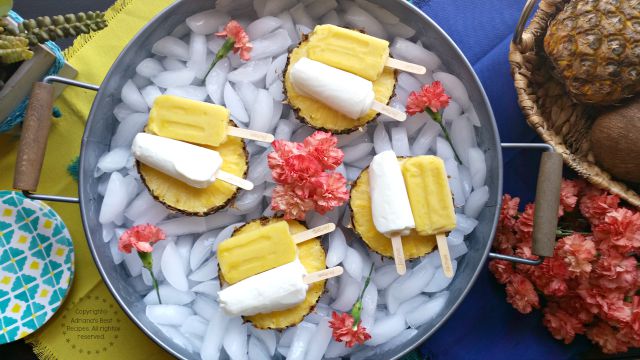 Piña Coladas are one of my favorite drinks since I love fresh pineapple and coconut cream. And Fruttare® fruit bars makes it easy to enjoy a kid-friendly piña colada break having a frozen fruit bar that is made with real fruit while providing a delicious and refreshing taste experience. You just transport yourself to a tropical island and relax.
Fruttare® Coconut and Milk are made with creamy milk and coconut and the Fruttare® Pineapple are frozen fruit bars that feature delicious, ripe pineapples. Both combined make a perfect treat resulting in a delicious píña colada break with a fruit bar that has become one of our favorites for this summer not only for me but for all the family.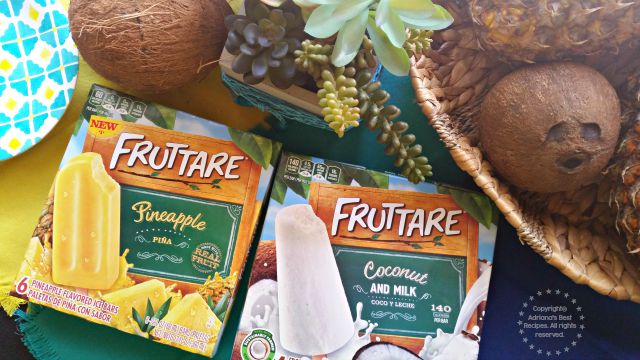 Summer weather is warm so this time of the year you crave for refreshing options and treats that are convenient and can help you cooling down while enjoying a favorite flavor or fruit. When you bite into the Fruttare® fruit bar is a wonderful experience since immediately you can taste the real fruit and ingredients making it a wholesome treat for everyone to enjoy.
You know I love to entertain at home and with these frozen fruit bars I don't have to worry about dessert since I just take them out of the box, unwrap and place in a nice icy tray decorated with flowers and offer a piña colada break with my two favorite flavors pineapple and coconut.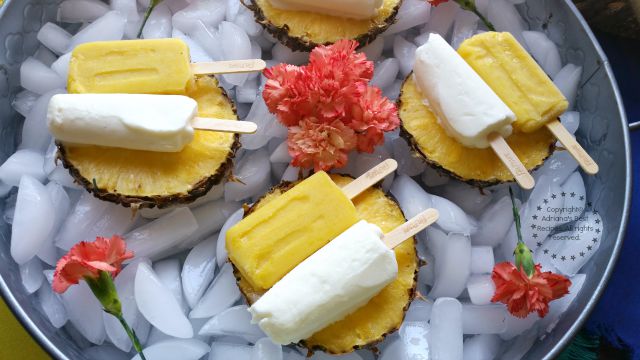 This is super easy to do and also helps to impress your guests, because something so simple can also be a crowd pleaser. Fruttare® comes in various flavors, you can do your own combinations like Fruttare® Strawberry with a burst of real California strawberries and juice combined with Fruttare® Strawberry and Milk. Offering a fruit option with a milk flavor provides variety for everyone to choose their favorite.
You can even organize a birthday party and set up a frozen fruit bar station featuring all your favorite summer fruit treats while socializing and building lovely memories with a kid-friendly option.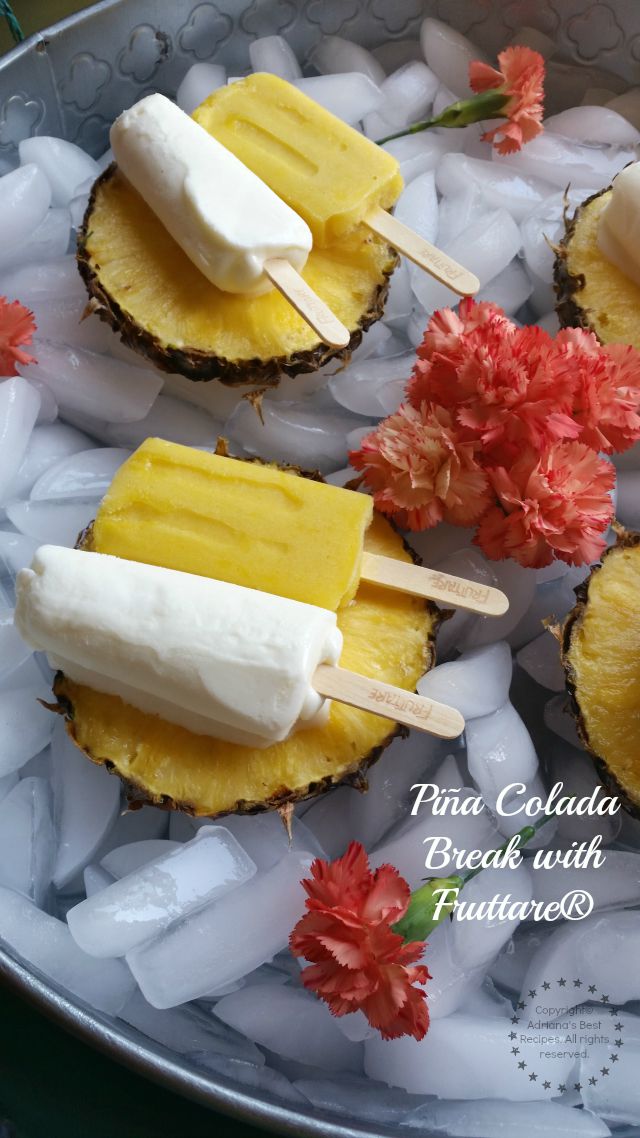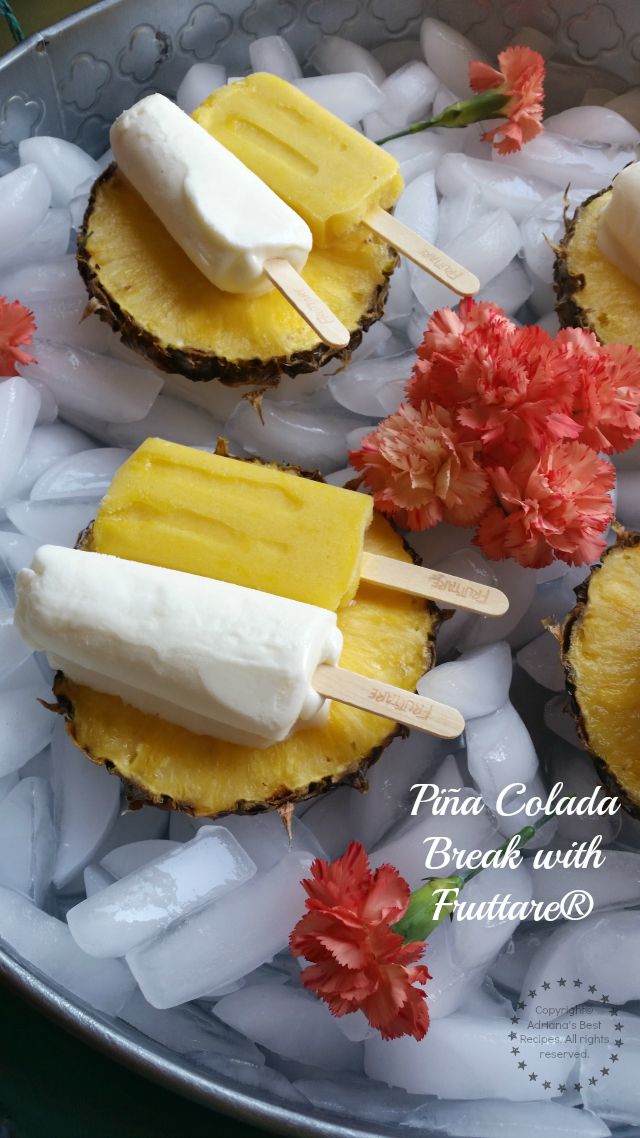 I remember when I celebrated my quinceañera my mom offered a frozen treats station and up to now I have amazing memories from that. Such a simple touch was a big highlight of the party. Everyone was talking about that when I came back to school following week and a trend was set.
I invite you to connect with Fruttare® on Facebook, Twitter, Instagram and also visit their their website they have many products and you can rate your favorite.
And before this summer ends get your Piña Colada break with my favorite kid-friendly treats: Fruttare®!
–
This is a sponsored campaign with Fruttare® and Latina Bloggers Connect. However, all opinions expressed are my own.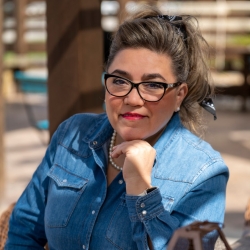 Latest posts by Chef Adriana Martin
(see all)