This post is also available in: Español
This shop has been compensated by Collective Bias, Inc. and its advertiser. All opinions are mine alone. #FunSizeMerienda #CollectiveBias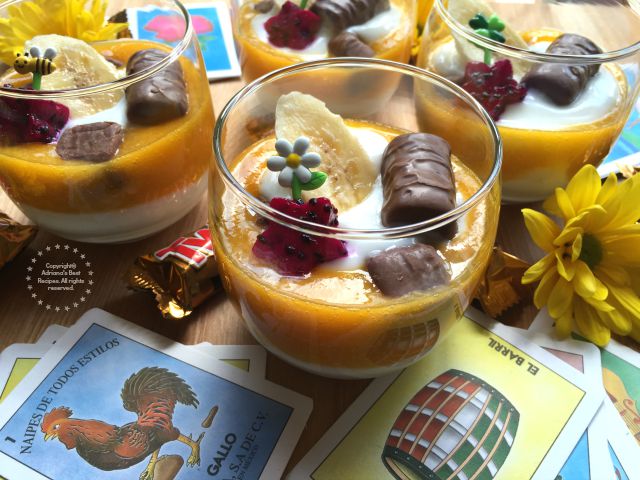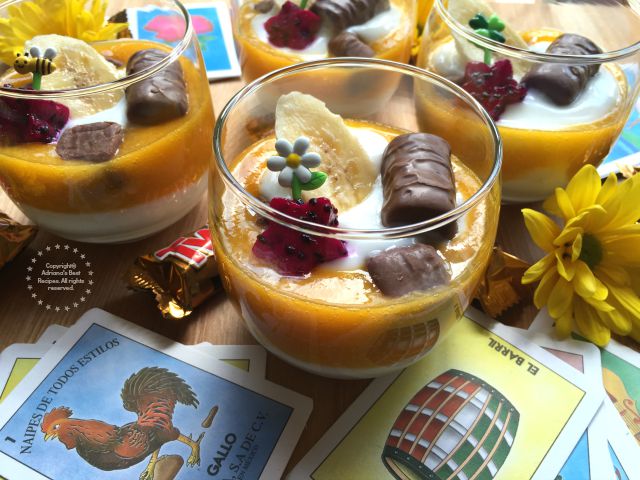 Today I am preparing a Tropical Parfait for La Merienda, with Fun Size TWIX®,  TWIX® Minis Candies, vanilla yogurt, pitaya, banana and mango.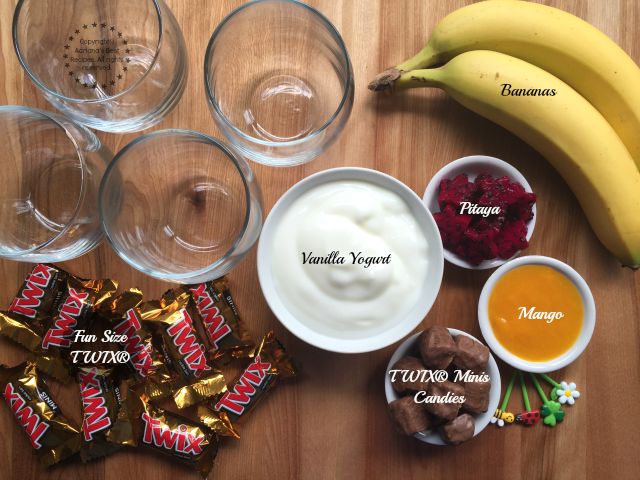 This tropical parfait has the perfect balance between the creaminess of the yogurt and the smooth flavors of the fresh mango puree and the bananas. I added purple pitaya to introduce my family to a new fruit and also to add color.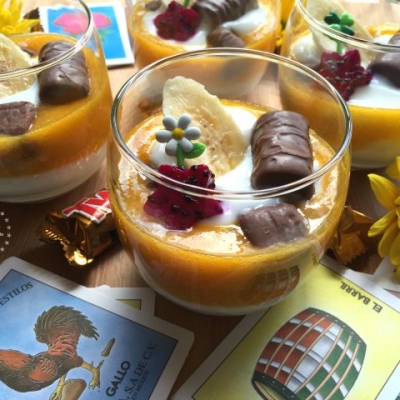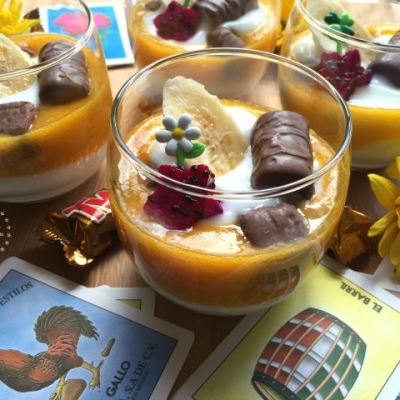 Tropical Parfait for la Merienda
This tropical parfait has the perfect balance between the creaminess of the yogurt and the flavors of the fresh fruit combined with the Fun Size TWIX® candy
Ingredients
4

cups

of nonfat vanilla yogurt

1

in

banana cutslices

1

cup

of mango puree

12

pieces

of TWIX® Minis Candies

4

pieces

of Fun Size TWIX®

4

in

pieces on fresh pitaya cuta form of stars

4

decorative pins
Instructions
Parfaits are prepared by layering each ingredient, so you will start by adding the vanilla yogurt.

Then a slice of a banana, pour some fresh mango puree, add three pieces of TWIX® Minis Candies.

Add another teaspoon of vanilla yogurt and another banana slice.

Top with one piece of Fun Size TWIX® per serving and finish with a decorative pin and a pitaya star.
Pitaya is part of the family of cacti, it is deep purple and has seeds that are edible. I cut the pitaya with vegetable cutter to make little stars that are inserted into a cute pin that adds something attractive to the eye plus the unexpected surprise to find in this parfait Fun Size TWIX® and TWIX® Minis Candies, because who doesn't love chocolate.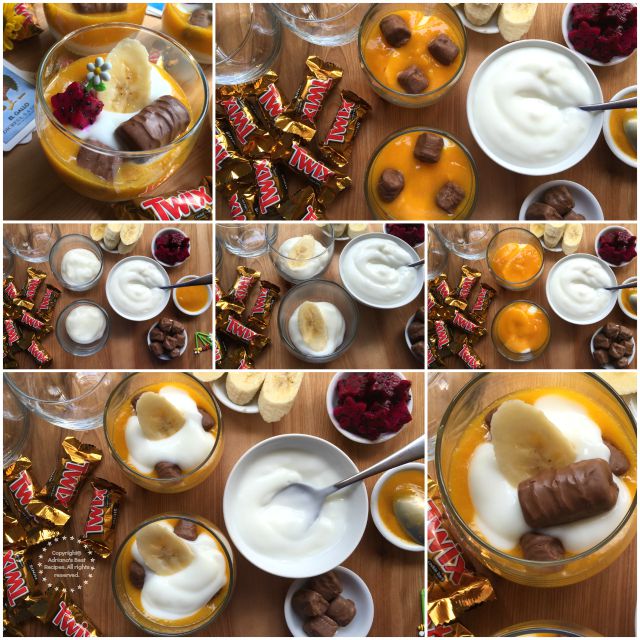 But now you might be wondering what is la merienda. La Merienda is a latino tradition, it is a special time that we reserve between lunch and dinner where we take a moment to relax, converse and enjoy a treat. I grew up enjoying la merienda with my mamá grande, we were used to converse about many things including my day at school and my dreams. She would also play with me a guessing game with words that were new to my vocabulary. It was a fun time and also great for bonding with her.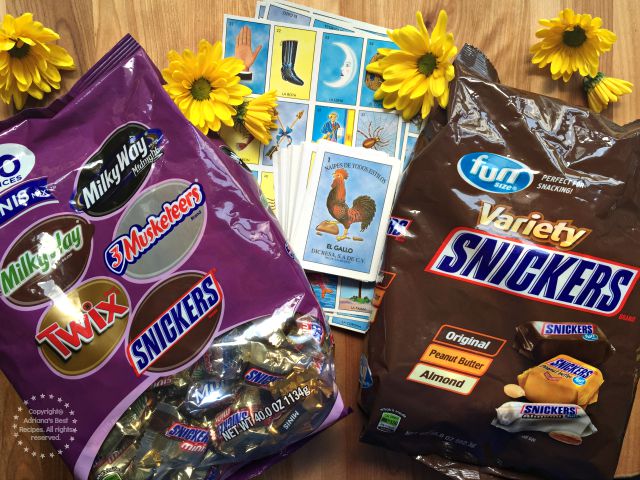 Because my culture and my heritage are so important to me I want my family here in the United States to learn about la merienda tradition while enjoying a delicious tropical parfait and teaching my grandson new Spanish words while playing La Lotería.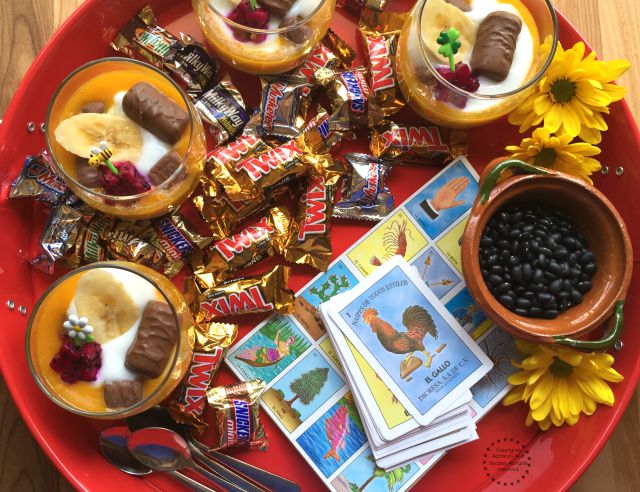 La Lotería is a Mexican board game that is very popular in households and also in community fairs. La Lotería was originated in Europe in the fifteenth century and then brought to Mexico in the period of the colonization by the Spaniard upper classes who were used to play this game as a hobby. La lotería has been compared with the American Bingo which uses letters and numbers that are called out by an announcer.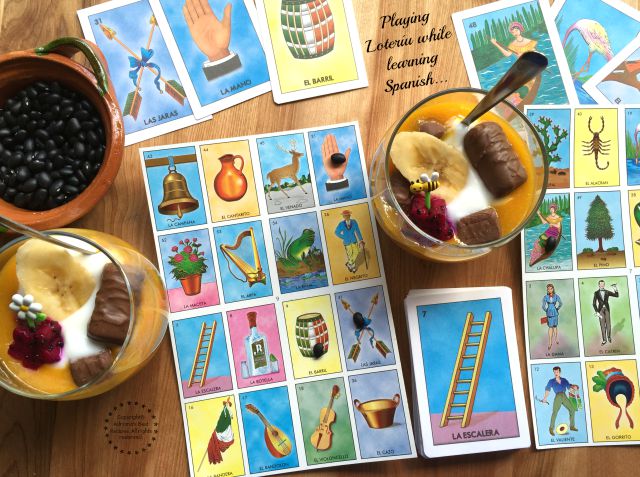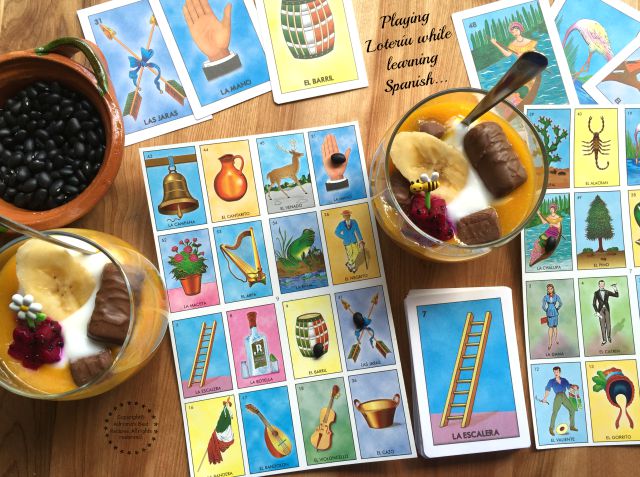 The difference in  La Lotería, is that the announcer recites a riddle or a humorous phrase alluding to the image on the card. For example: "Súbeme paso a pasito, no quieras pegar brinquitos. Climb me step by step. Don't try to jump" for describing the image of the ladder.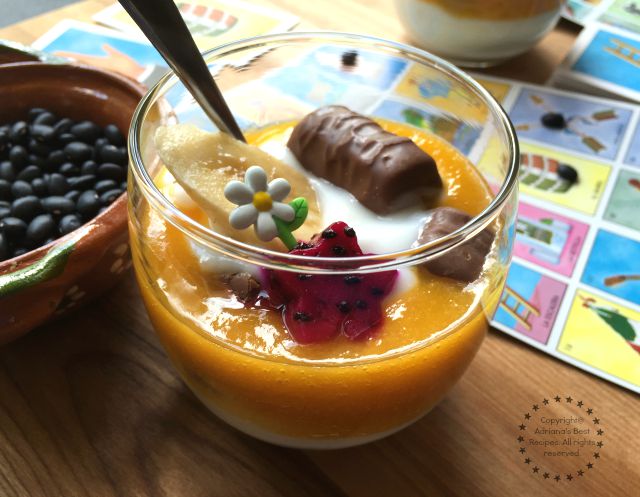 When I was a kid, me and my family were used to play la lotería using black beans to mark on the card the image being called. The winner is the first one that fills their respective card and that person has to shout "Lotería!" to receive a prize. My grandson Dominic loves chocolate and board games, as well as treats like this tropical parfait, so it was perfect to play with him and the family while enjoying our tropical parfait with Fun Size TWIX®.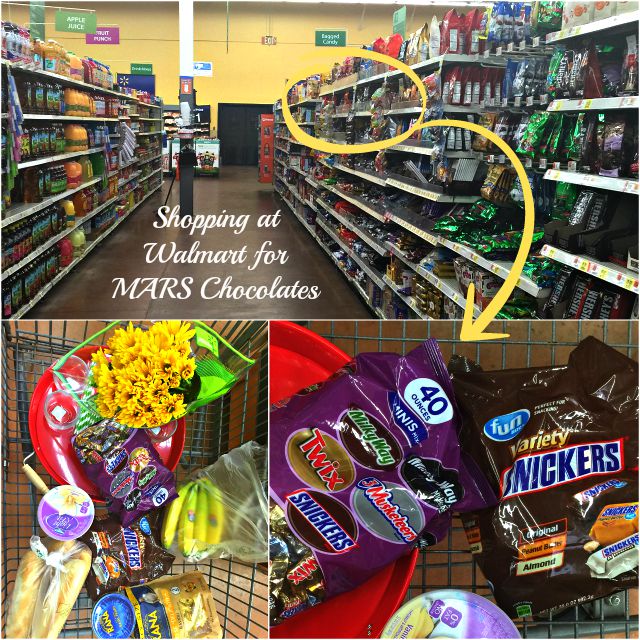 Visit your neighborhood Walmart and find MARS Chocolates at the candy aisle, same place I found my favorites: SNICKERS® Fun Size Candy and Fun Size TWIX®, plus all I needed to buy for my merienda time at home.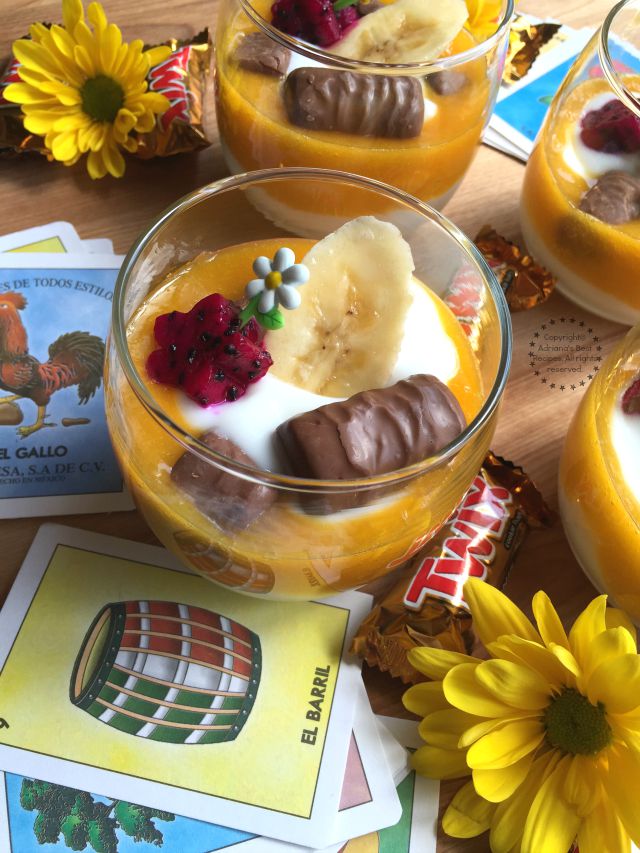 I invite you to embrace your culture and traditions while making special moments with those you love. And now that back to school season has started, having educational and fun activities helps our children to expand their knowledge at the time that we engage in a conversation about their day at school.
Happy merienda time and a successful school year!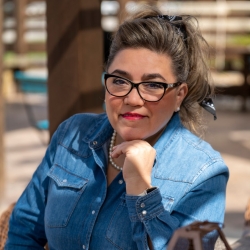 Latest posts by Chef Adriana Martin
(see all)