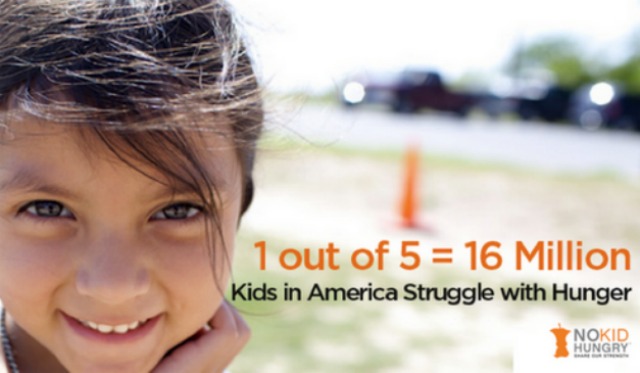 Last Saturday attended the fundraising event Share Our Strength's 25th Taste of the Nation Orlando; what a wonderful event that supports our community via local organizations such as Coalition for the Homeless of Central Florida and Second Harvest Food Bank of Central Florida. The event reunited food enthusiasts, celebrities, restaurants and brands helping fight hunger. From 1988 through 2014 Taste of the Nation events has raised over 3 milion dollars. Money  that has helped our Central Florida community in so many positive ways, feeding those that are hungry, taking care of the elderly providing the supplies for a warm meal and even supporting education programs for future chefs. Hunger is a very difficult thing so I invite you to get involved and donate or volunteer at your local  food bank to help children and families in need. We don't realize the positive impact we can create when contributing to our own community and how fulfilling it is to see a job well done or achieving a goal.
This year's Taste of the Nation had Melissa d'Arabian, Next Food Network Star as the special guest. She was friendly and made time to meet the food blogging community. I was touched with her candor and interest in getting to know me and my food blogger peers. She also moderated the  annual Chef Showdown, where two chefs are tasked with creating a dish using a mystery ingredient.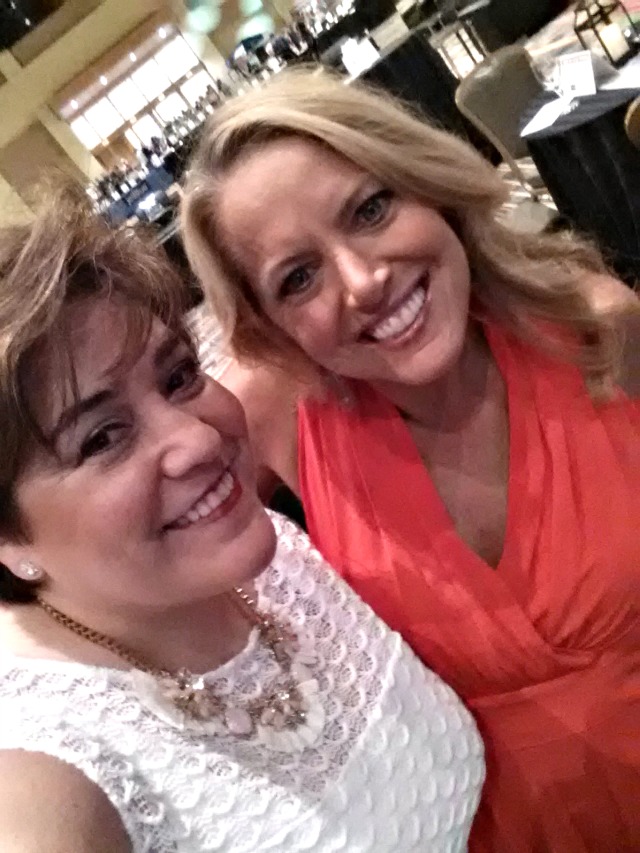 This year's ingredient was delightful black angus beef from Creekstone Farms a very well known local farm that was also one of the sponsors at the 25th Taste of the Nation. The participating chefs were Alexia Gawlak of Siro: Urban Italian Kitchen part of the Marriott family of restaurants and Kevin Fonzo of K restaurant.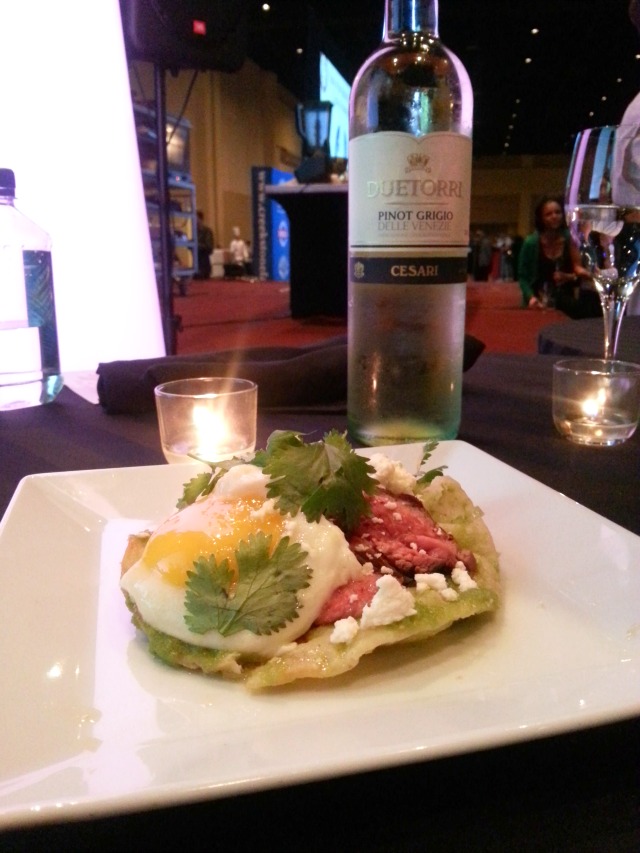 They both presented great options but the winning dish was Huevos Rancheros prepared by Chef Alexia Gawlak. The judges were Scott Joseph and Bob Opsahl. The event aside from all the great bites and libations included entertainment from acts to magic tricks.
The Food displays were impressive. My favorite setup was Second Harvest Food Bank of Central Florida's showcasing beautiful fruit and vegetable carvings as well as delicious bites prepared by the Catering for Good chefs. And now if you want their services you can hire them for your events too and all proceedings benefit the work Second Harvest does in our community to continue helping more families and all those that need food on their table.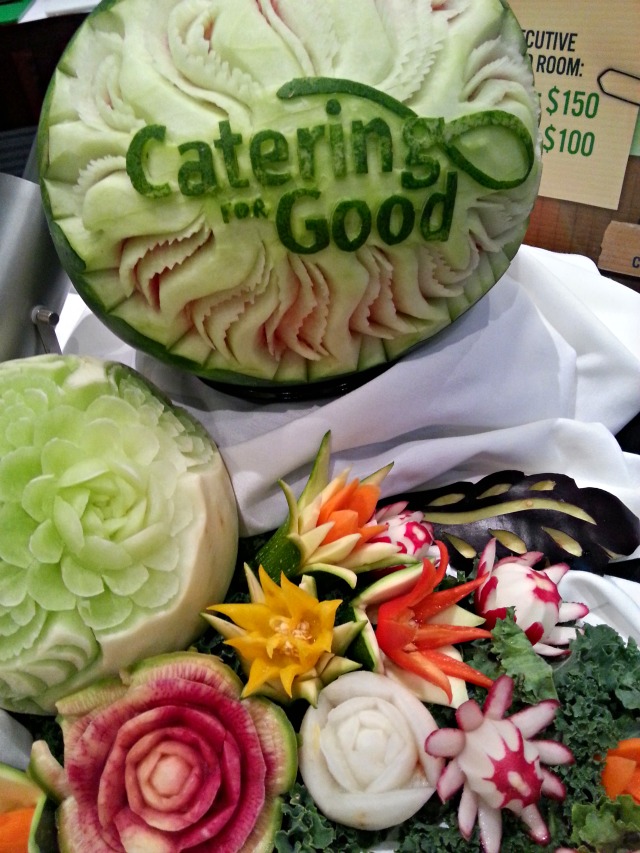 The array of desserts presented by Marriott didn't  disappoint either, macaroons with special infusions, fresh strawberry shorcakes, donuts with different sauces to pair with, chocolate truffles, petit fours with different flavorings, pretty much dessert heaven.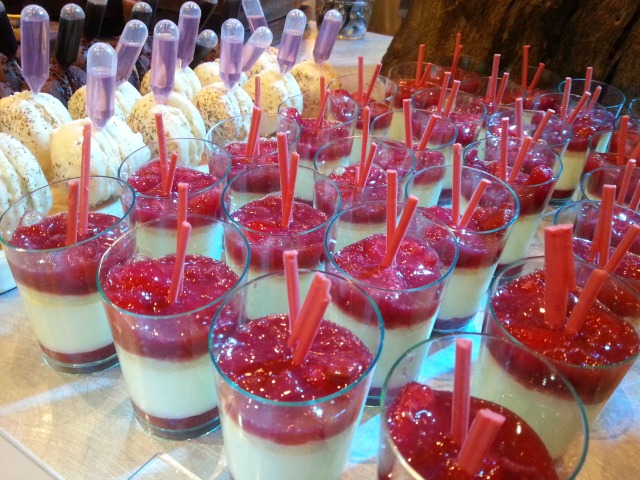 My favorite among all the desserts was the Crimson Tavern's creation vanilla panna cotta with balsamic figs, delightful and delicate flavors and served on a mason jar, I had to sneak one and brought one home for later enjoyment.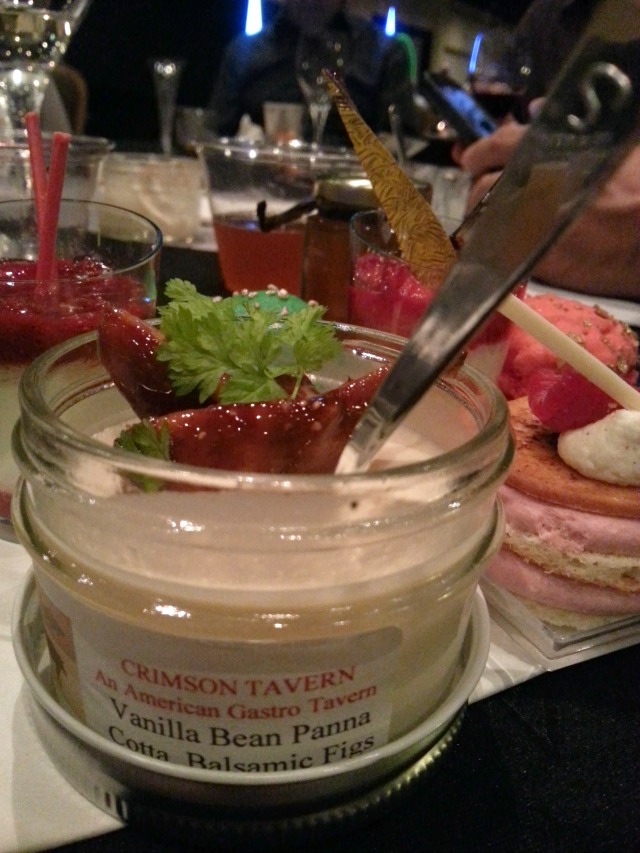 Thanks to Taste to the Nation and all the sponsors that made this event so wonderful once again!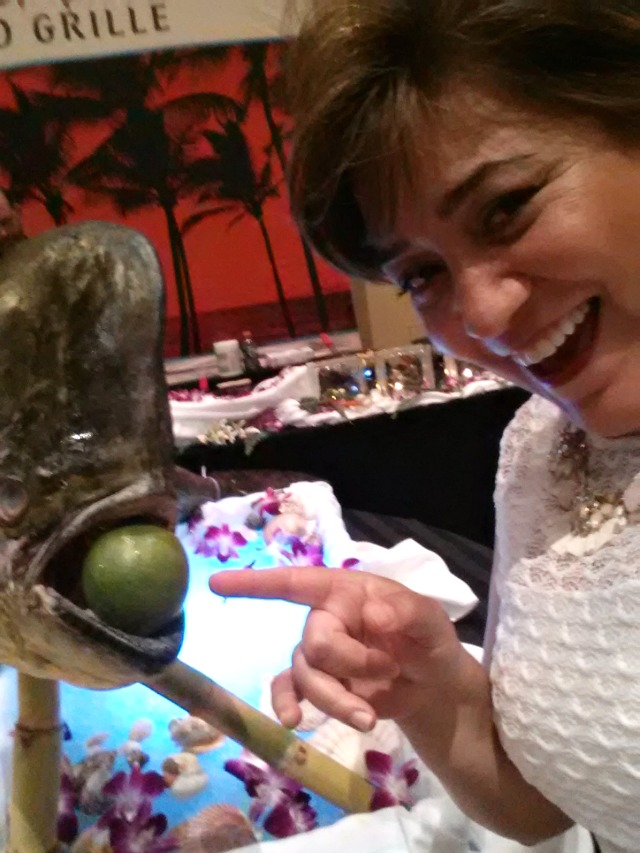 Take the pledge make the difference today, support your local No Kid Hungry charities!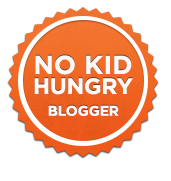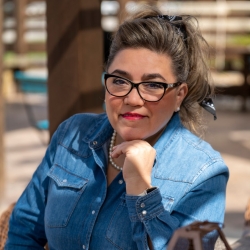 Latest posts by Chef Adriana Martin
(see all)