This post is also available in: Español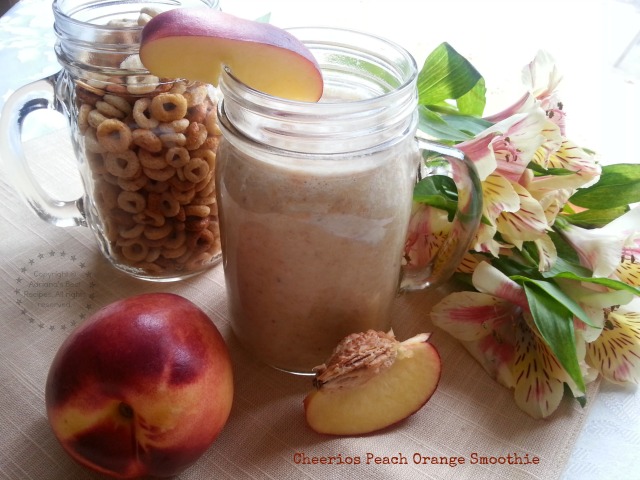 "Disclosure: The information and prize pack have been provided by General Mills through Platefull Co-Op."
Can't believe it but summer vacation is almost over and kids will be back to school in my area next week, some have already started the school year in other counties and states. And a Cheerios Peach Orange smoothie is a perfect on the go easy breakfast for those busy mornings before we get used to the normal routine for back to school. I love Cheerios because it contains whole grain oats that can give you energy to help get you going and then combined with fresh fruit and the delicious Florida Orange juice makes it a refreshing and tasty way to start the morning. That is why I invite you to try my recipe for Cheerios Peach Orange Smoothie, I am sure you and your family will love it!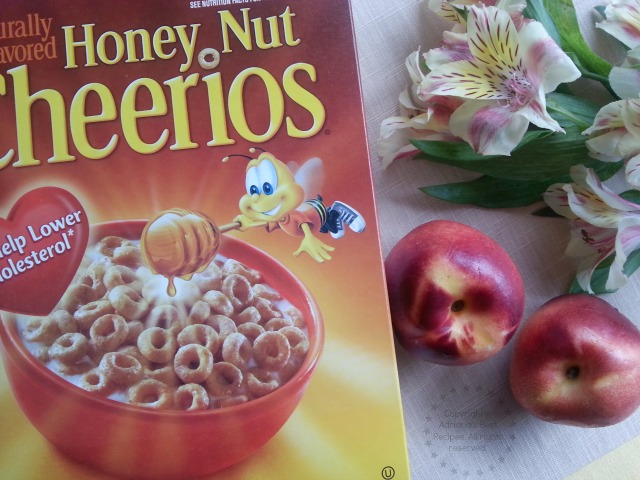 INGREDIENTS
1/3 cup of Cheerios Honey Nut
8 ounces of Florida orange juice
1/2 peach sliced
2 tablespoons of plain Greek yogurt
Preparation time: 10 minutes. Cost per serving less than $2.00. Serves one 12 ounces glass. You will need a high efficiency blender or those that are intended for smoothie preparation for better results.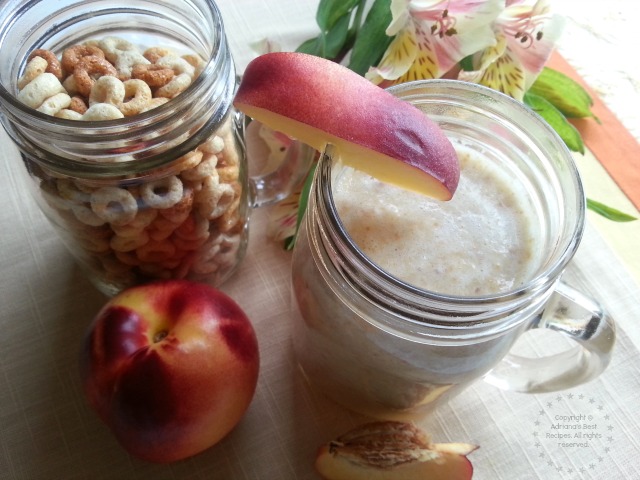 Place all ingredients for the peach orange smoothie following the order of the list in the blender and combine well until getting a smoothie consistency. Serve this Cheerios peach orange smoothie and enjoy immediately. I think that pairing Cheerios with fruit and 100% Florida orange is a perfect and easy back to school breakfast combination. Orange juice is an excellent source of vitamin C, providing at least 100% of the daily value. An 8-ounce glass of 100% Florida orange juice is also a good source of potassium and other vitamins like folate and thiamin. And as a complement to whole fruit, drinking an 8-ounce glass of 100% Florida orange juice is an easy and refreshing way to add more fruit servings to your mornings.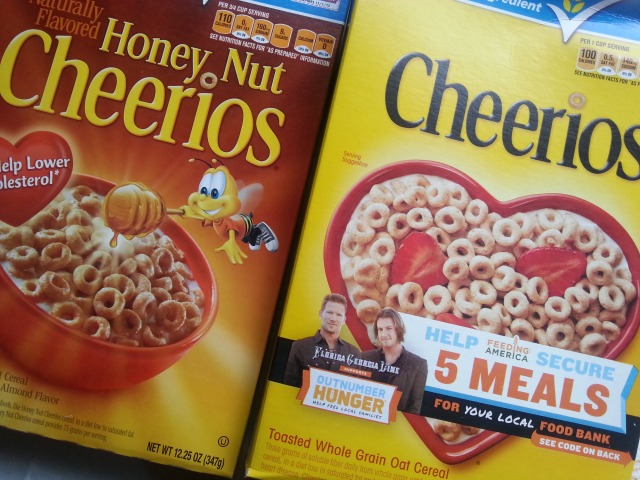 Cheerios are available in a range of flavors the whole family loves, from the original Cheerios in the yellow box, to Honey Nut Cheerios, to fun flavors like Dulce de Leche and Fruity, and new Cheerios Protein,  Cinnamon Almond and Oats & Honey flavors. All Cheerios are made with whole grain first ingredient, and do not have high fructose corn syrup.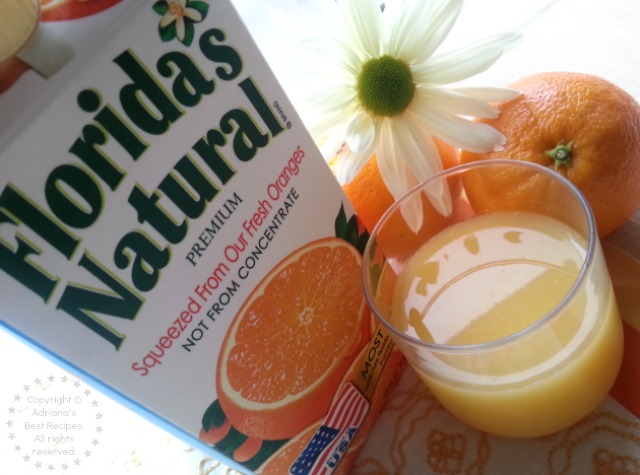 And if you live in Florida take advantage of the special offer at Publix when buying Cheerios and Florida orange juice. You can save $2 when you buy any 1 Cheerios 10.9oz or larger AND any 1 100% Florida Orange Juice 59oz or larger" (this sale will include both flavors of Cheerios Protein)

Check out other special offers and coupons brought to you by Ready Plan Save HERE. I also invite you to like Florida Orange Juice Facebook Page because there's amazing inside every bottle of Florida orange juice. Also find Cheerios on Facebook.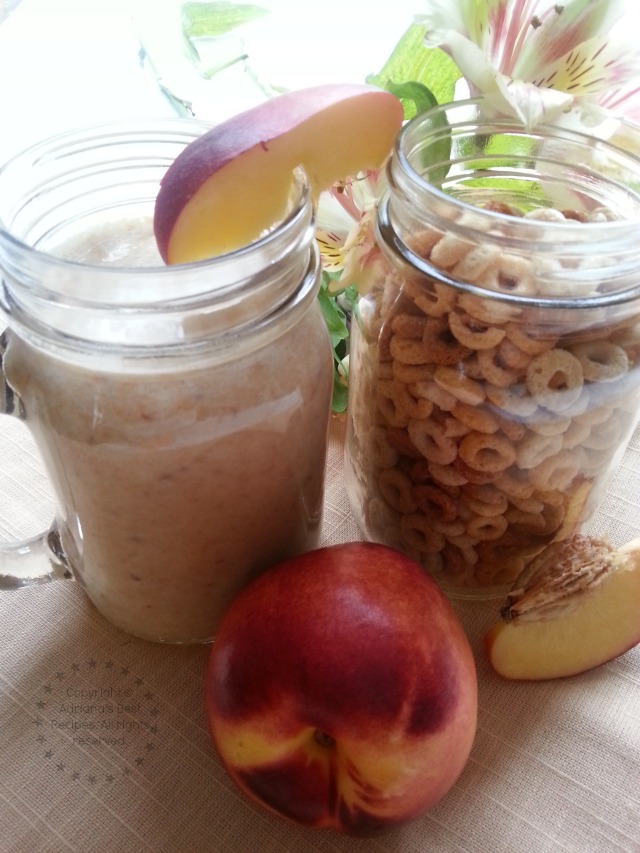 Cheers and happy back to school week!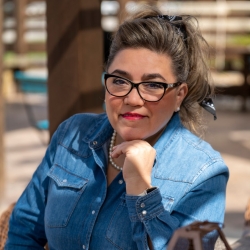 Latest posts by Chef Adriana Martin
(see all)