This post is also available in: Español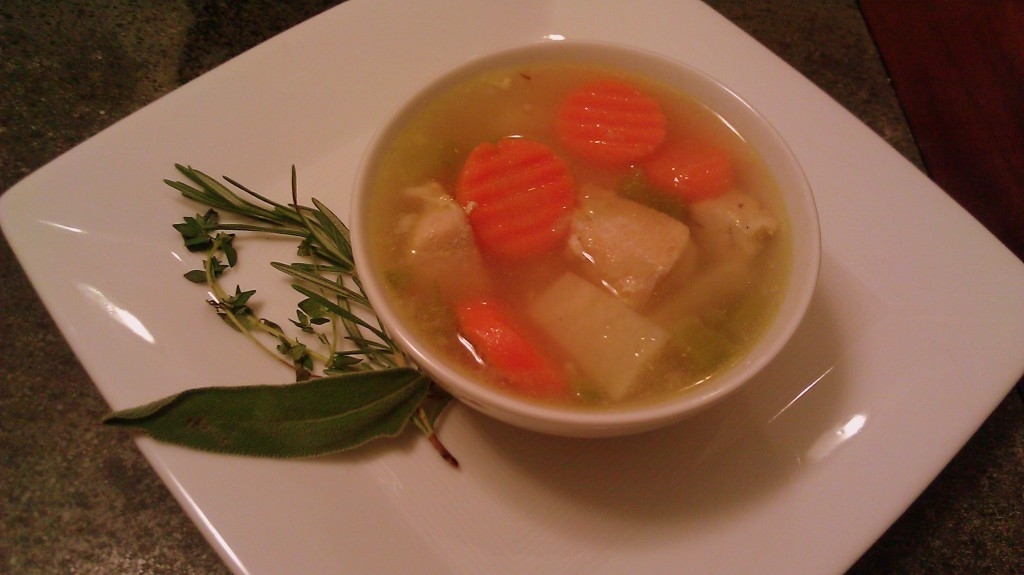 I created this recipe getting inspiration from the herbs and flavors that are traditional during the winter. Everyone needs a little soup to when is cold outside. Here the ingredients…
INGREDIENTS
2 organic fresh chicken breasts cut in cubes
3 cups of frozen carrots
2 russet potatoes cut in squares
1 cup of finely chopped celery
1 cup of finely chopped vidalia onion
1 bunch of fresh poultry herbs (sage, thyme, and rosemary)
1 chicken bouillon packet
1 package of organic chicken broth (4 cups)
4 cups of water
2 teaspoons of butter
Salt and pepper
Preparation time: 45 minutes though the more you simmer the better the soup will taste, recommended to cook a day in advance. Cost per serving is around $1.00 depending on local ingredients cost. Serves 8-10 people. You will need a soup pot with a lid, wooden spoon, ladle.
Place the soup pot in the stove, add the butter and the chicken, saute for few minutes then add the rest of the ingredients and combine well. Add the broth, the water, salt and pepper and the chicken bouillon. Cover and let it simmer at low flame for 30 minutes o until veggies are tender and chicken fully cooked. Taste and add more salt if needed. Serve hot and enjoy on a cold day.
This soup is also recommended when having a cold, it is delicious and makes you feel good!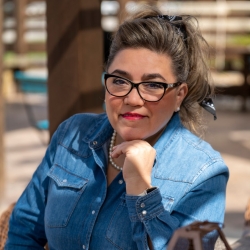 Latest posts by Chef Adriana Martin
(see all)