This post is also available in: Español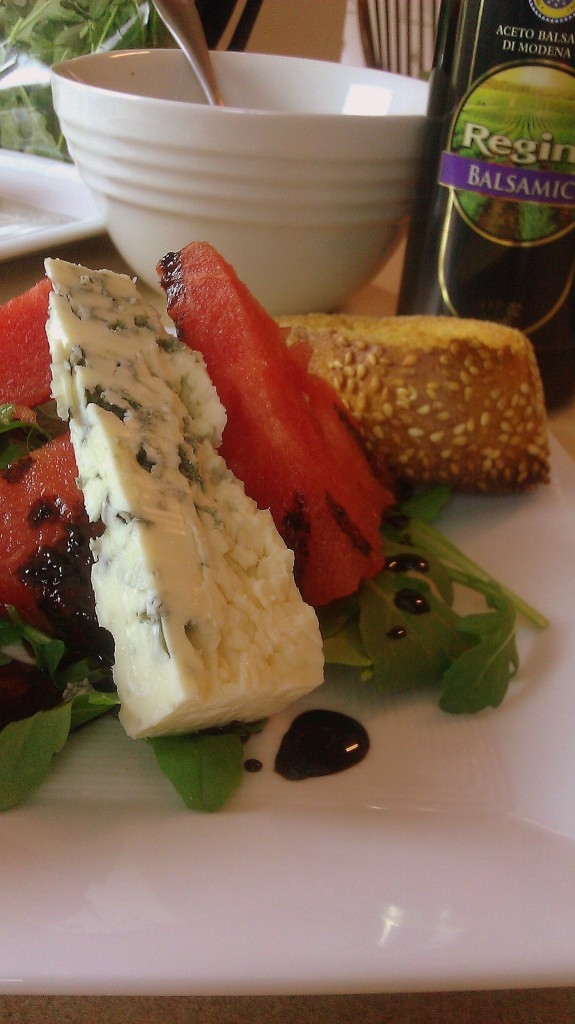 When you see watermelon everywhere you know is still summer, here my suggestion for using watermelon on a savory salad.
INGREDIENTS
For the balsamic vinegar reduction:
1 cup of balsamic vinegar
2 tablespoons of honey
Cook in low heat until getting a syrup consistency
1 mini seedless watermelon
1 bag of baby arugula
1 portion of Danish blue cheese
Salt and pepper
Olive oil
Slices of baguette, brushed with olive oil and then toasted in the convection oven.
See video for details and preparation:
Enjoy!