This post is also available in: Español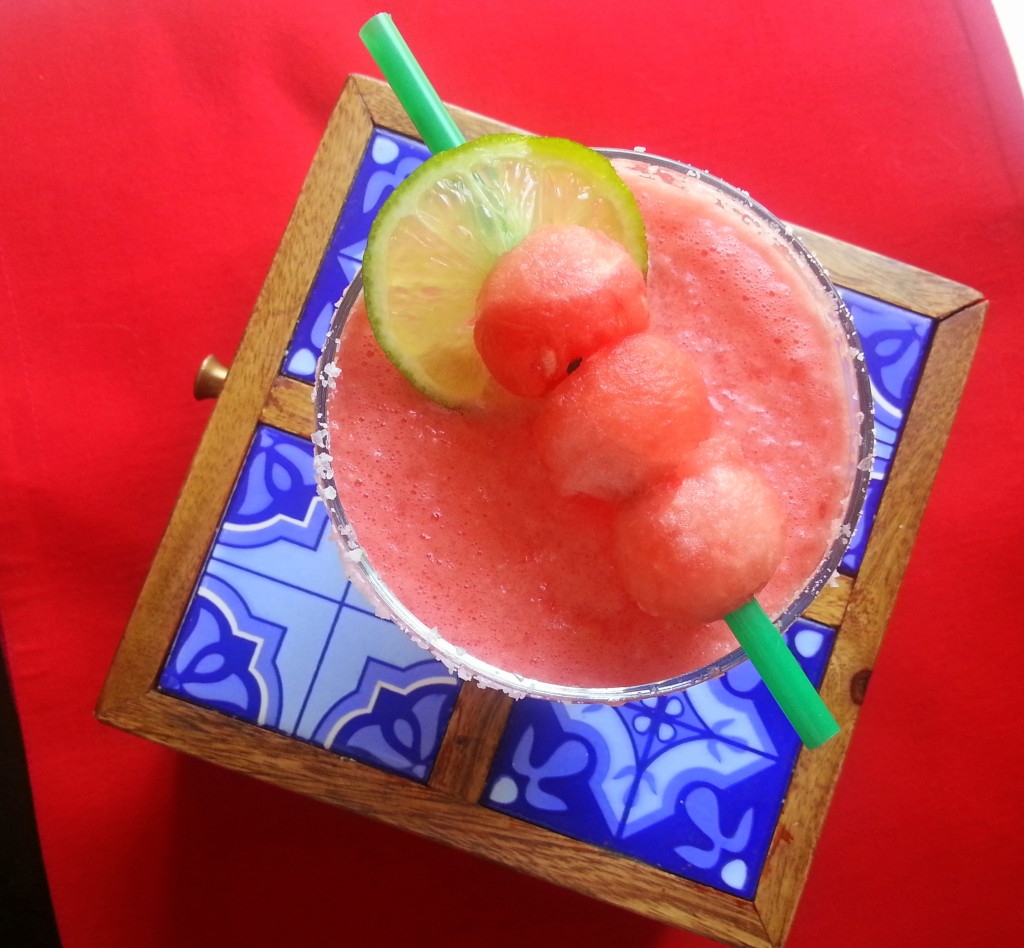 A watermelon margarita to cheer this summer. As you know I love margaritas and trying out those with seasonal fresh fruits it is delicious and a way to surprise your guests with a specialty drink when entertaining at home. The watermelon margarita is very simple to make and will be the star of this summer grilling.
This is what you will need:
INGREDIENTS
3 cups of cubed watermelon
1/2 cup of freshly squeezed lemon juice
1/3 cup of agave nectar
1/2 cup of tequila blanco
Crushed ice
Preparation time: 5 minutes. Makes 4-6 drinks. Approximate cost per person $3.00 depending on ingredients market price. You will need a blender and margarita glasses.
Combine all ingredients using the blender, do not add the ice use it until servingñ to salt the rim of the glass wet with water or lemon juice, then pass over salt. Serve the cocktail preparation in a nice margarita glass and decorate with watermelon balls and a round slice of lime.
Stay cool during this summer and get ready to enjoy a refreshing cocktail with your guests at your grilling cookouts!
Please drink responsibly and do not drink and drive, somebody you love awaits for you at home.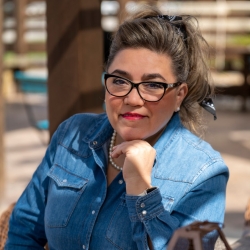 Latest posts by Chef Adriana Martin
(see all)