One of the highlights of being a Top Bloguera for LATISM was to be able to enjoy the holiday spirit at Disneyland in Anaheim, California while learning about their multicultural showcase called "Viva Navidad". Disney ¡Viva Navidad! is a merry holiday experience inspired by the warmth and joyous spirit of the Latino culture, filled with holiday traditions, jubilant dancing and exciting music. Based in and around the Paradise Garden area of Disney California Adventure Park, the special activities include live Latino music, holiday foods and crafts and the "Disney ¡Viva Navidad! Street Party".
We had the privilege to hear from the Creative Director Susana Tubert, a latina originally from Argentina and now head of Creative Entertainment Disneyland Resorts not only involved in multicultural initiatives but all entertainment offerings at Disneyland about the creative process and all the planning they did to bring this wonderful show alive incorporating the Disney beloved characters and the authentic puppetry and elements of the Mexican and Brazilian cultures. Susana was very inspiring because she showed us no matter where you are from and which is your language you can conquer the world if you set clear goals and focus on what you want to accomplish.
The next amazing thing was for me to able to visit Disneyland for the first time. I remember when I was a child watching the TV show "Tio Gamboin" who was used to bring kids from Mexico to Disneyland. And my dream as a child was to visit the castle and my favorite princess Aurora but unfortunately never happen until now at fifty. I had a blast. Loved every minute of it!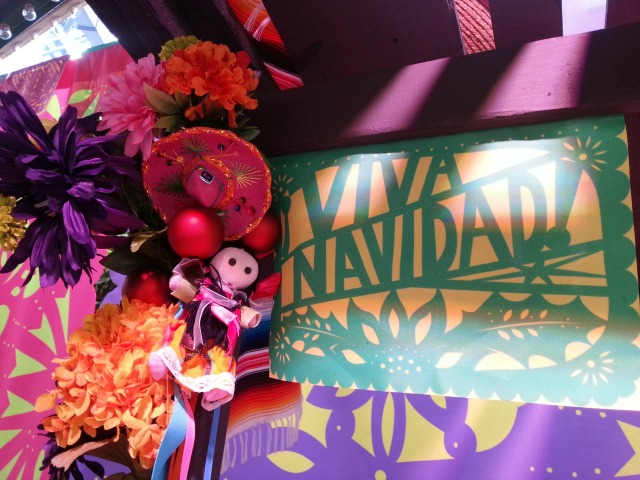 When we entered the park was like entering another world, festive colors and the flavors of Mexico everywhere, felt just like home. Immediately you could hear the music since the Disney Viva Navidad party was to start so we lined up to enjoy the fun.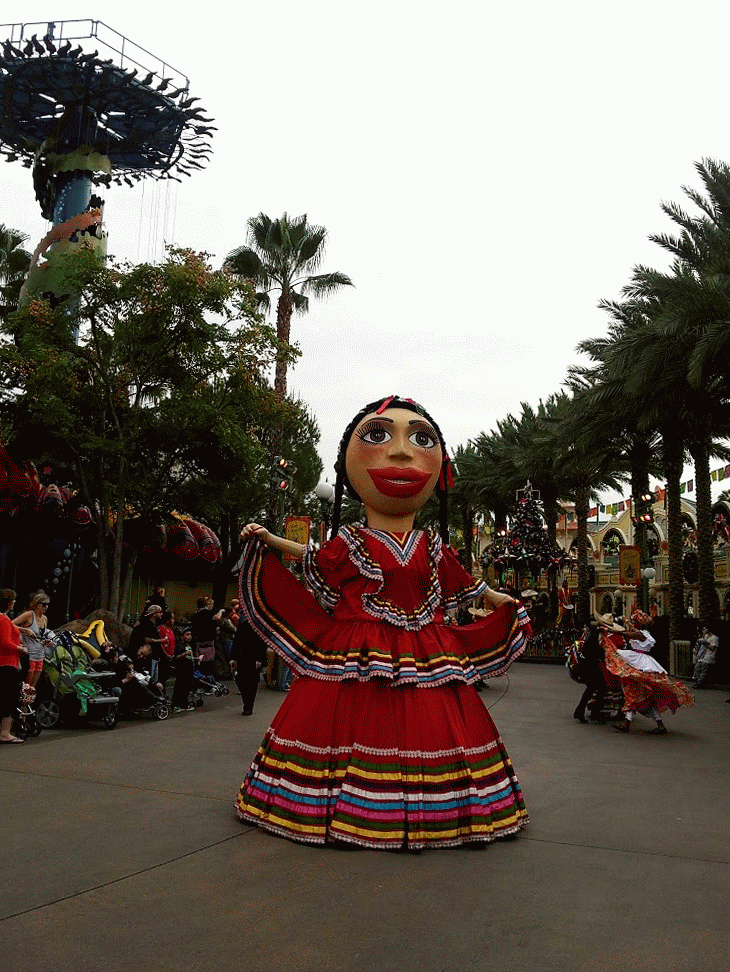 The party is so much fun and so festive, the Disney characters participating in "Disney ¡Viva Navidad!" include Mickey Mouse, Minnie Mouse and Goofy in their festive costumes along with the Three Caballeros: Donald Duck, Panchito from Mexico and José Carioca from Brazil.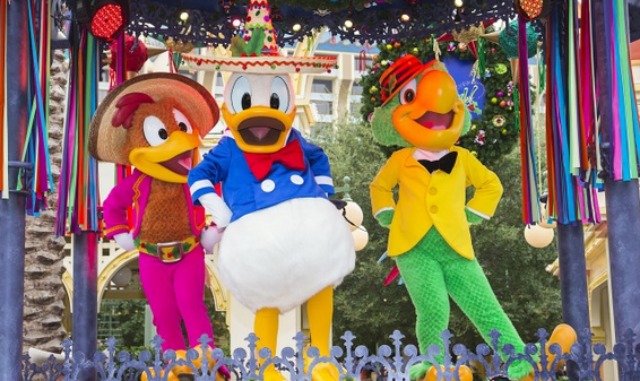 Alongside Disney performers and the local folkloric dancers that perform in this street party inspired in the traditions that continue to be practiced today in small towns and cities of Mexico like the Carnaval de Veracruz where townspeople celebrate the holidays by processing down cobblestone streets with bands, Folklórico dancers, larger than life "mojiganga" puppets and colorful flags.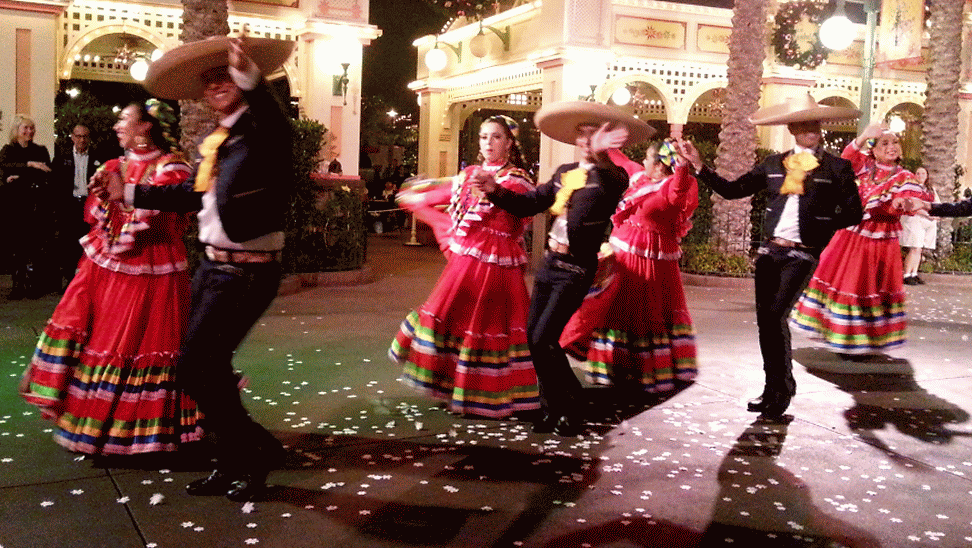 But the party isn't over until you savor some of the wonderful bites being offered in the park. We were told Disney chefs were sent to Mexico to learn about authentic dishes and they put together a delicious menu inspired in the favorite Mexican cuisine flavors such as fresh seafood ceviche with citrus vinaigrette, pozole, chicken mole, street-style tacos, sopes de barbacoa, champurrado, sweet tamales, and my most favorite torta al pastor.

Of course I had to pay my respects to the boss Mickey Mouse with whom I shared my joy and and a kiss.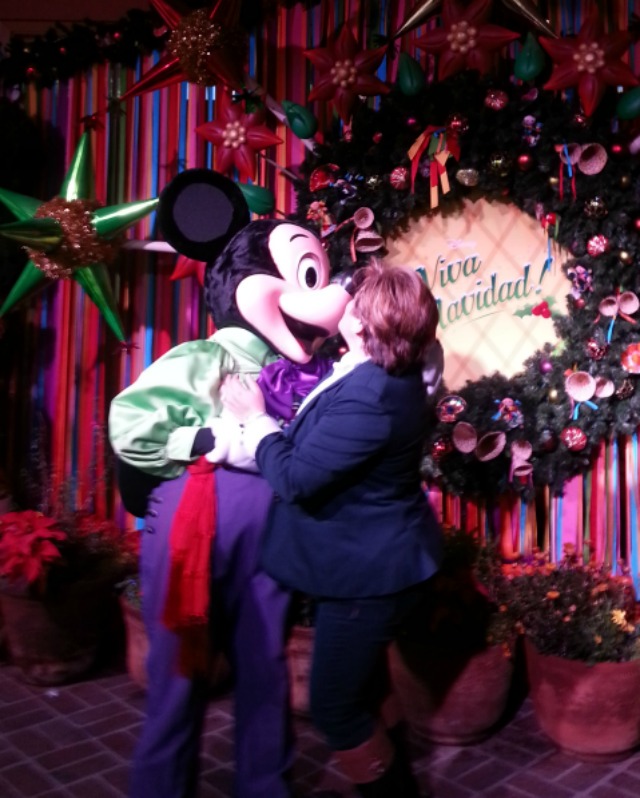 And you can enjoy "Disney ¡Viva Navidad!" Nov. 13, 2014 through Jan. 6, 2015 in Disney California Adventure Park. Hoping to go back soon!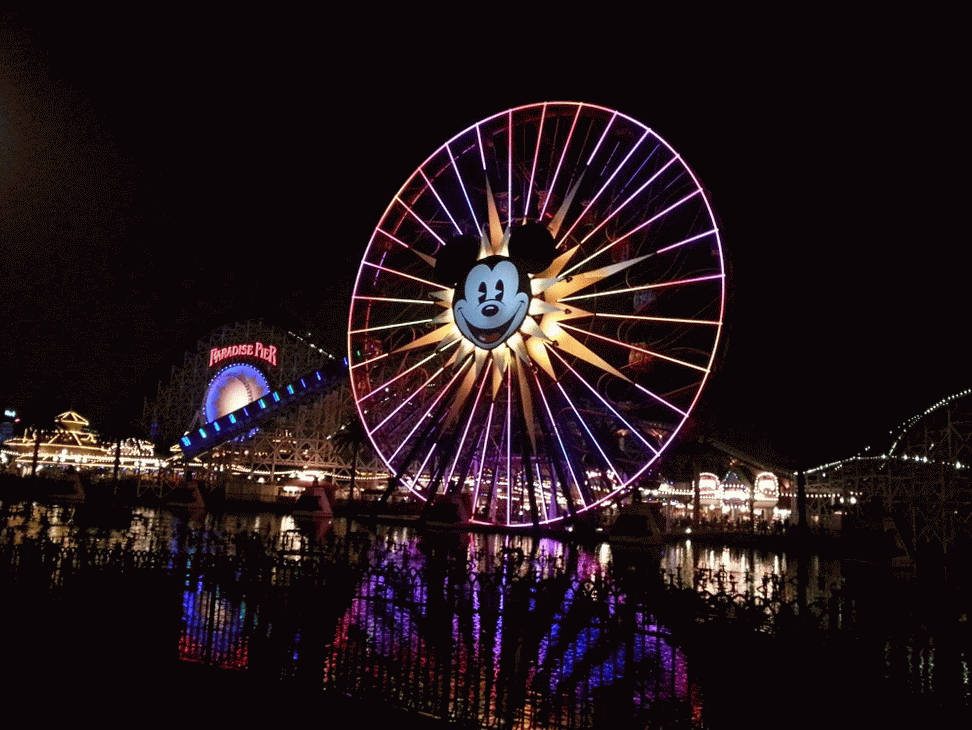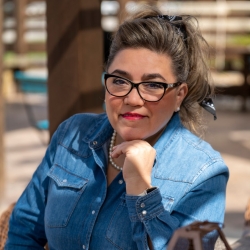 Latest posts by Chef Adriana Martin
(see all)