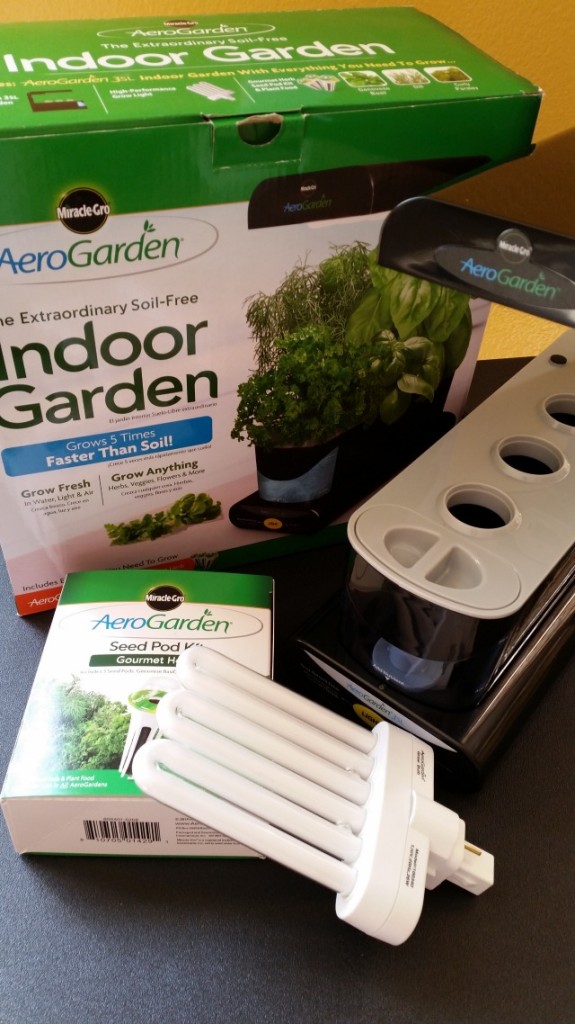 I love gardening and even more cooking with fresh herbs, and now that I have received the Miracle-Grow® AeroGarden® 3SL soil free indoor garden during the winter season no matter the weather  I will be using fresh herbs in many of my dishes thanks to KitchenPLAY and Miracle Grow.
The AeroGarden has two different models the Miracle-Gro® AeroGarden® 3SL and the Miracle-Gro® AeroGarden® ULTRA LED.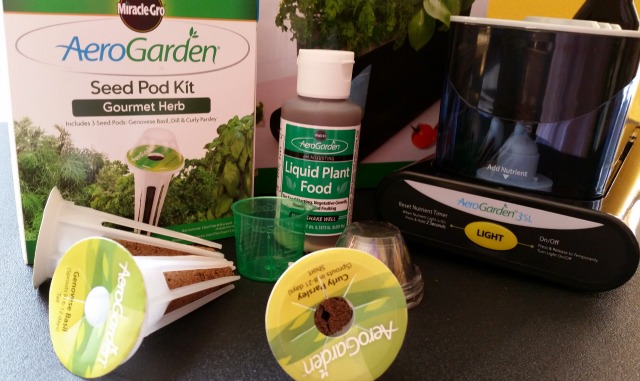 The Miracle-Grow® AeroGarden® 3SL is the product I am reviewing in the next few days and it is available at Walmart. This is an extraordinary soil-free indoor garden grows plants 5 times faster than soil. The AeroGarden 3SL brings the magic of the indoor garden virtually anywhere- it sets up in minutes and the slim, elegant design fits beautifully in your kitchen, home, or office. You can grow fresh herbs, vegetables, salad greens, flowers and more with this model. You can set it up in minutes since includes  the seed pods and nutrients just add water and watch it grow!
These are few of the benefits of the AeroGarden® 3SL:
Grows 5 times faster than soil
Soil-free, no-mess indoor growing
Easy-to-use Control Panel automates key garden functions so you don't have to
Grow anything including fresh herbs, salad greens, vegetables, flowers, and more
Advanced hydroponics – made simple
NASA tested growing technology
Pre-seeded pods with Guaranteed to Grow warranty
Energy efficient, high-performance, full spectrum Grow Light- plants grow faster and healthier
Patented, specially formulated Liquid Nutrients
Transparent garden view window allows you to monitor water levels and actually see your garden in action!
Includes 3-Pod Gourmet Herb Seed Pod Kit with Genovese Basil, Curly Parsley, and Dill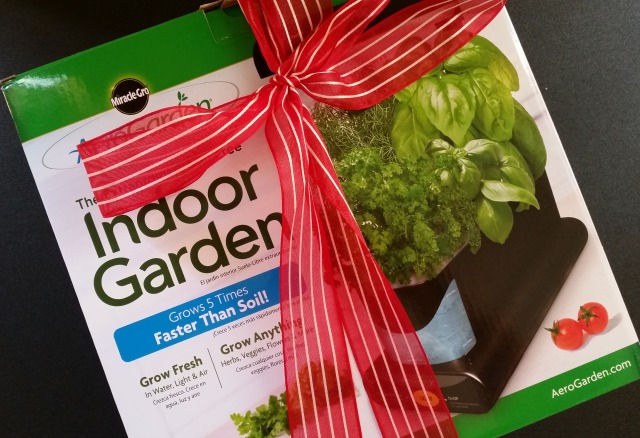 I got mine and I am fascinated on how easy it was to set up and maintain. It is a great gift for a gardener or a foodie. Miracle-Grow® also has a bigger more sophisticated unit the Miracle-Grow® AeroGarden® ULTRA LED is the biggest and best garden in AeroGrow's line of extraordinary soil-free indoor gardens.
And now you can buy it a a reduced price. For example the  Miracle-Grow® AeroGarden® ULTRA LED originally retailed for $349.95, but the price was recently rolled back to $299.95 at most retailers and $232 at AeroGarden.com.
Costco is selling the ULTRA LED for $199.95 this fall and, from November 22 – 30, they are reducing it further to $179.95 so if you like this model this is the week to go to Costco and buy it at a reduced price. If you are following price cuts on SlickDeals.com you will find also a special offer there for this same model.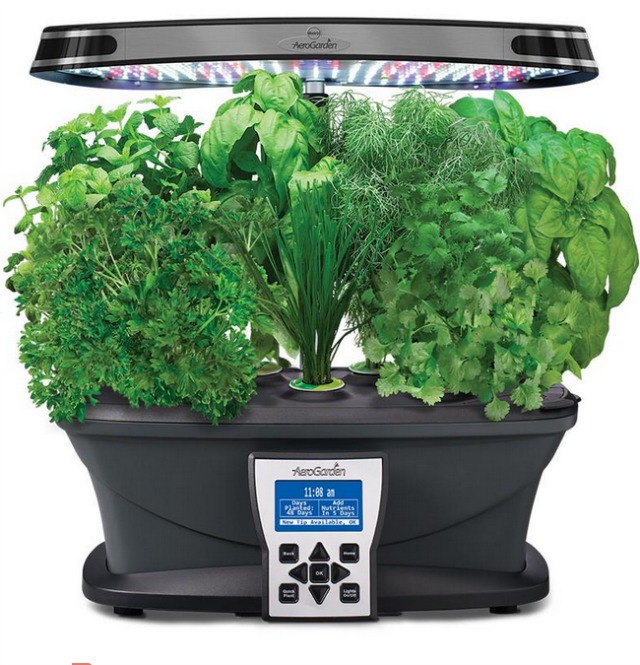 In addition KitchenPLAY is hosting a giveaway where they are giving 1 ULTRA LED unit away each week (4 total) you cannot miss this opportunity, you could win the bigger unit apply HERE the giveaway goes from November 22 though December 23.

Join the fun on December 9th at 9pm EST/6pm PST where we'll be giving away 6 units throughout the event. Register HERE to the Twitter Party!
Follow my updates on Twitter to get the details on my experience growing herbs on a soil-free indoor garden.
Happy indoor gardening and good luck!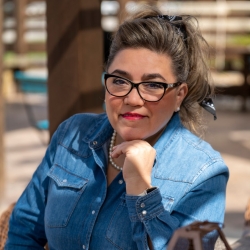 Latest posts by Chef Adriana Martin
(see all)