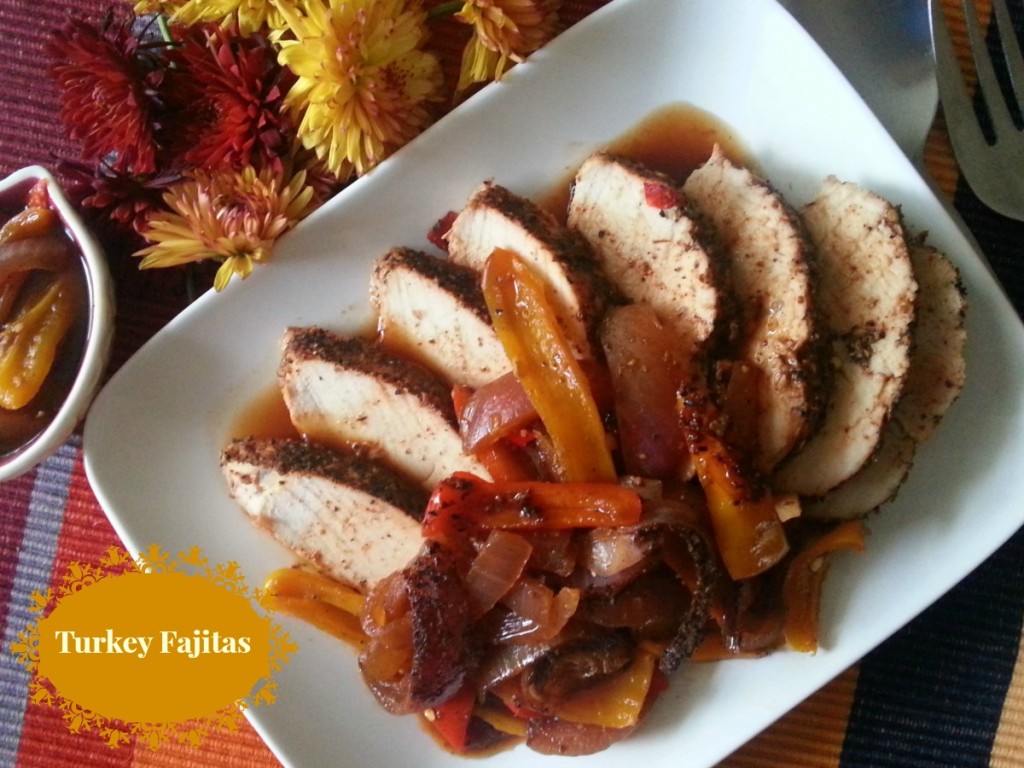 Thanksgiving is fast approaching and have learned that many families like turkey cooked in the traditional way but also want to look for other options to integrate new flavors to the traditional dinner celebration and I thought that cooking turkey tenderloin embracing the flavors of my Mexican heritage could go well that is why today I want to share a hassle free recipe to prepare Turkey Fajitas, so let's cook!
INGREDIENTS
2 pounds of turkey tenderloin
3 cups of sweet petite peppers
2 cups of sliced red onions
1/4 cup of olive oil
2 teaspoons of fajita seasoning
For the sauce:
1/2 cup of lime juice
1/2 cup of chicken broth
2 chipotle peppers mashed (preferably those that are canned)
2 garlic cloves
3 teaspoons of  fajita seasoning
Preparation time: 45 minutes. This recipe for Turkey Fajitas serves 4-6 guests. Approximate cost per person is $2.50 depending on the price of the ingredients at your local supermarket. You will need a pyrex, a chopping block, a knife, a mixing bowl, aluminum foil, a food processor and an electric or gas oven.
Start preparing the sauce first, place all of the ingredients in the food processor and combine well, set aside in a mixing bowl until ready to use. Take the turkey tenderloin out of the plastic wrapping and place it in the pyrex.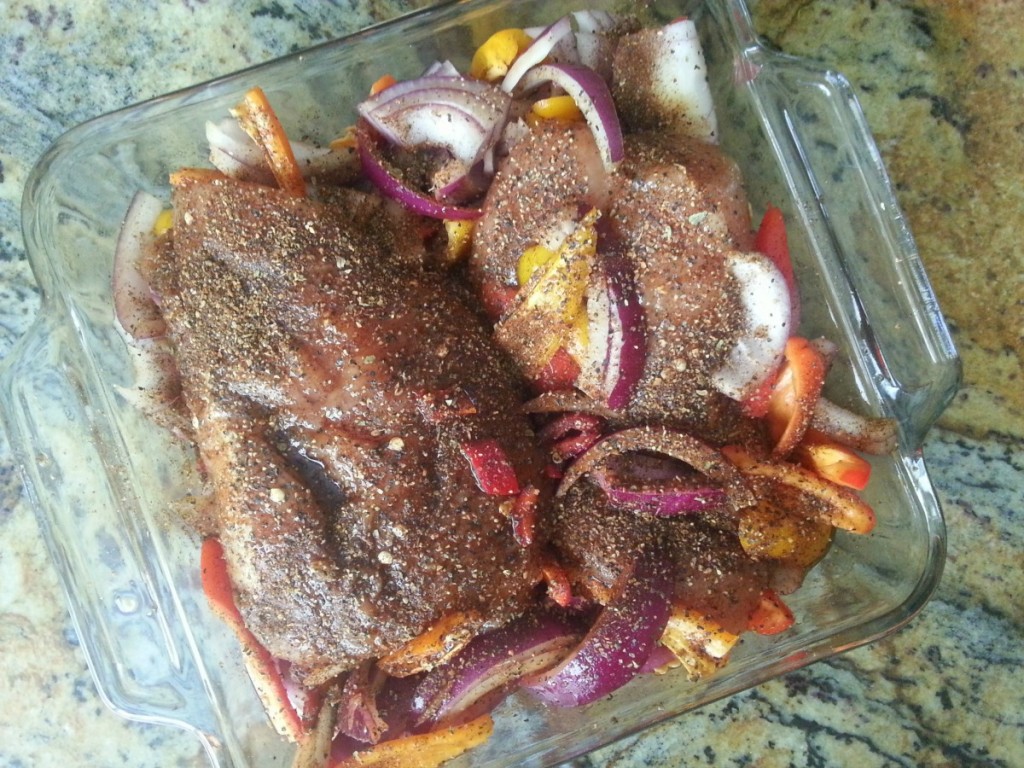 Drizzle the turkey with olive oil and add the fajita seasoning powder on both sides. Then add the the sweet peppers and the onions and pour the chipotle lime sauce. Cover the pyrex with aluminum foil and bake at 410 degrees Fahrenheit for 20 minutes or until turkey has an internal temperature of 165 degrees Fahrenheit.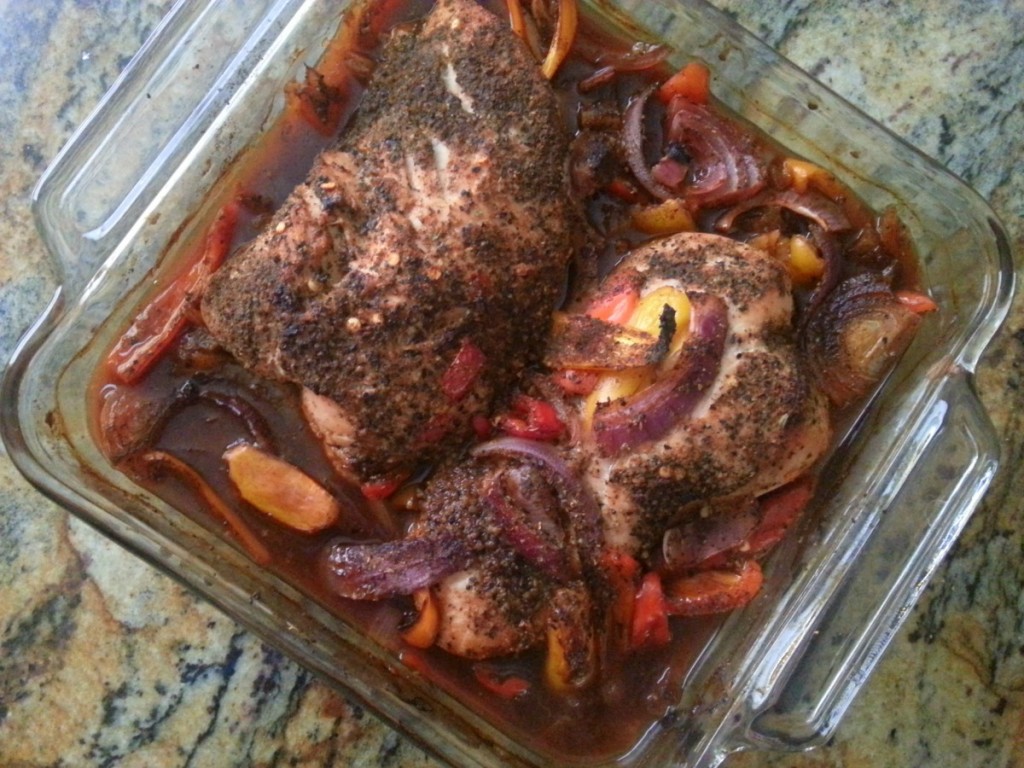 Remove the aluminum foil and broil on high temperature for 5 minutes to get a nice crust. Let the Turkey Fajitas rest before slicing. You can serve this fajitas with a side of rice and beans and warm flour tortillas.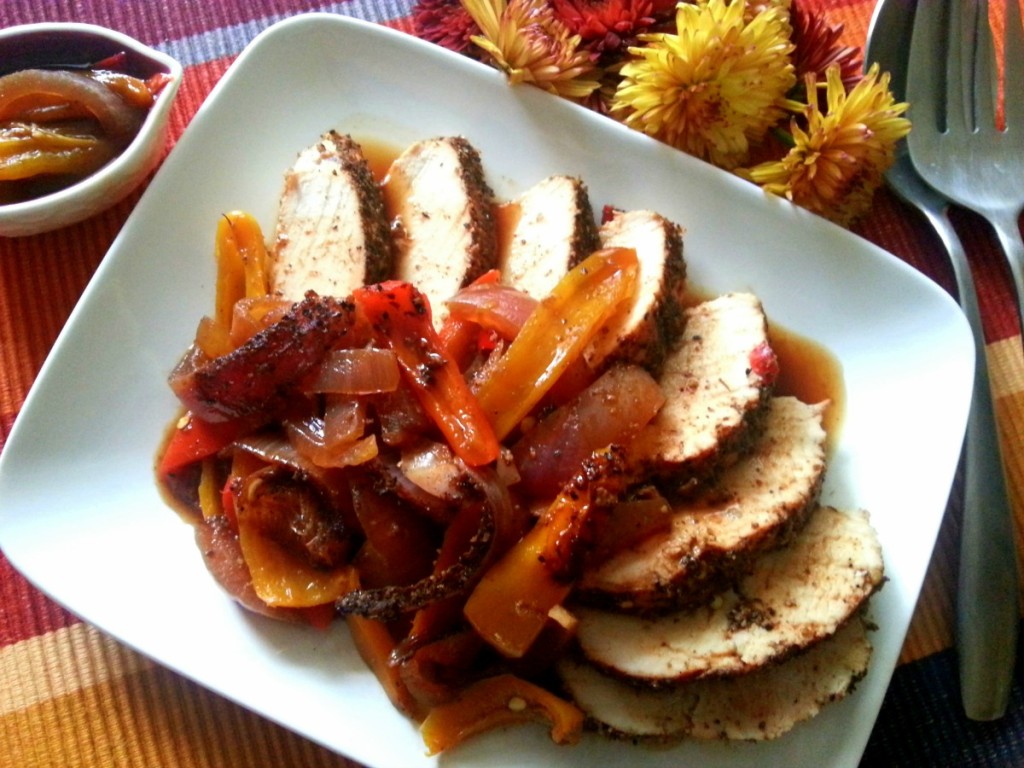 This is a different flavor for a Thanksgiving  dinner nonetheless it is very tasty, low fat and an easy recipe for preparing turkey that will be juicy and very flavorful.
Join the conversation and tell us if you like to incorporate different flavors and dishes to your Thanksgiving celebration.
Happy Thanksgiving from my family to yours!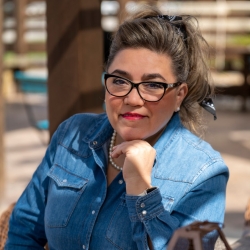 Latest posts by Chef Adriana Martin
(see all)