This post is also available in: Español
This recipe for the Tostones is part of a sponsored campaign with TABASCO®. However, all opinions expressed are my own.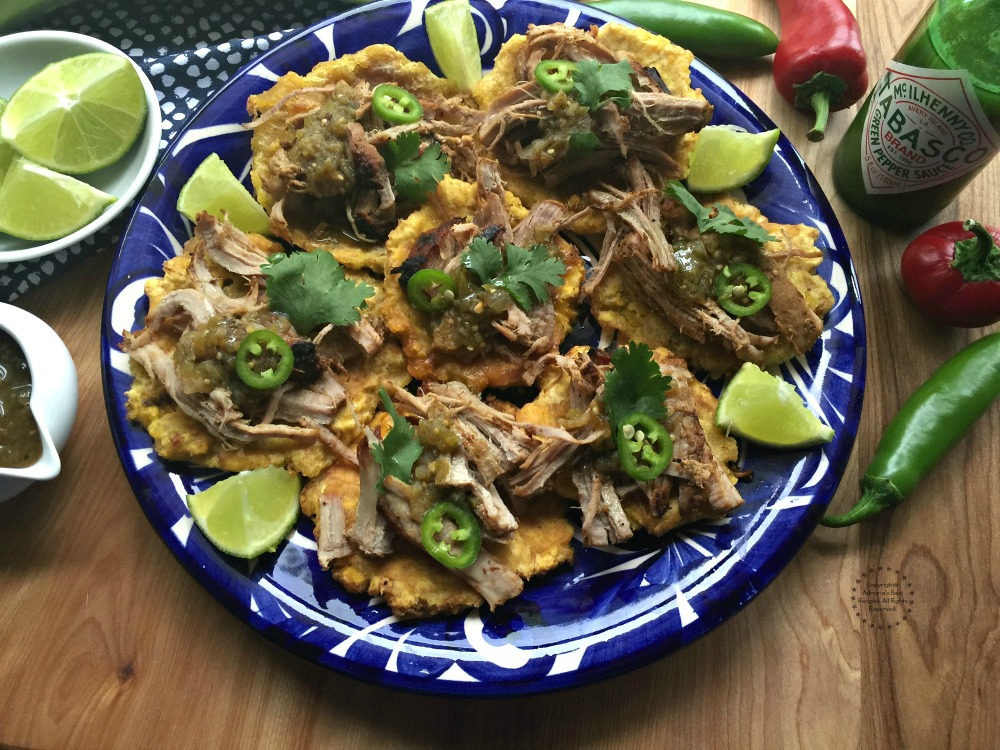 Tostones are a Caribbean treat made with green plantains thick cut, smashed and fried twice. I have found these tostones are a great idea for preparing appetizers but with a Mexican twist. Inspired in the nachos recipe I created Tostones with Carnitas. A perfect finger food to serve during the holidays.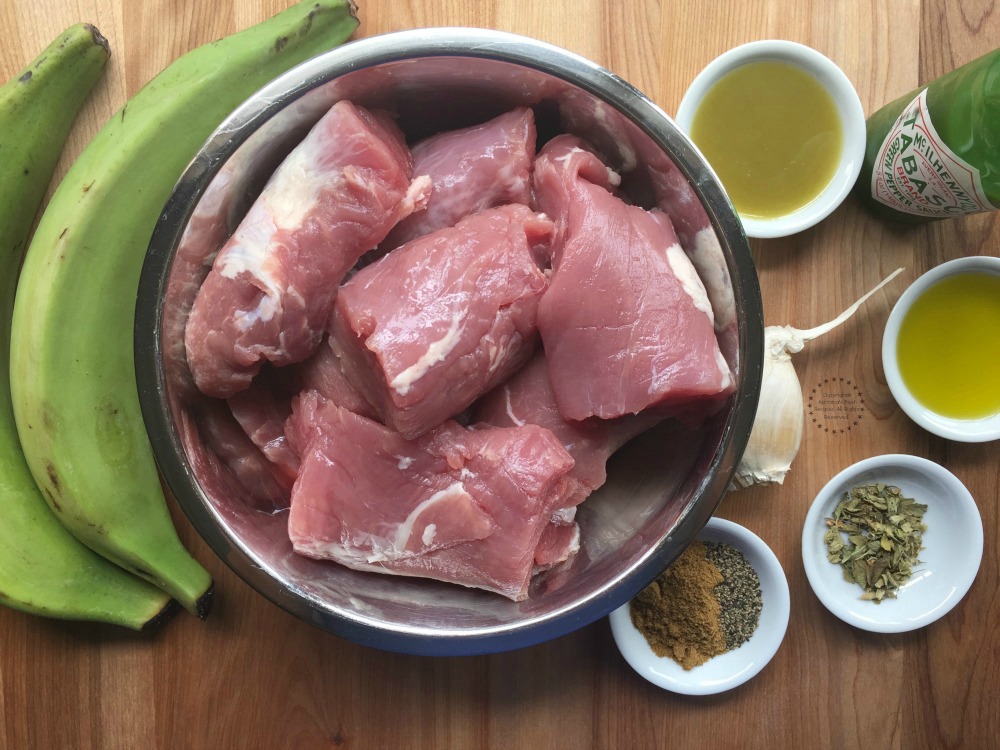 The carnitas are cooked with traditional seasonings such as cumin and garlic but I have added TABASCO® Jalapeño Green Sauce for an extra kick. The plantains are cut thick and then fried. And when tender they are taken out and smashed with a tostonera or in between two plates. To add that crispiness the tostones are fried a second time for other few minutes.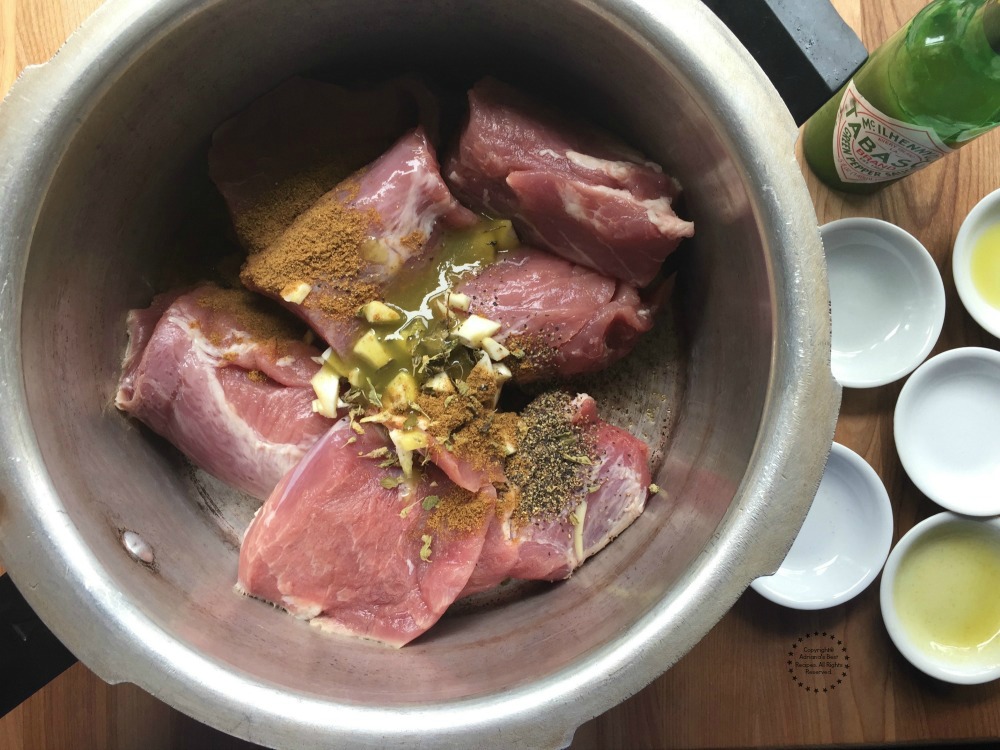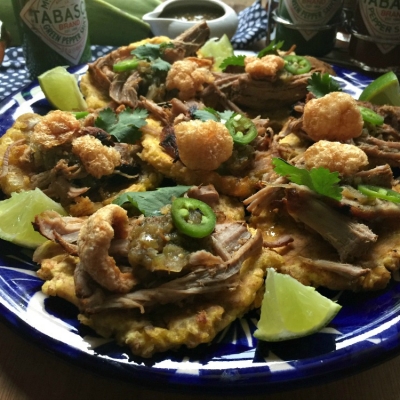 Tostones with Carnitas
Tostones with carnitas recipe, a Caribbean favorite with a Mexican twist prepared with lean pork, condiments and TABASCO® Jalapeño Green Sauce for a mild spicy touch.
Ingredients
1

pound

of pork loin

cut in chunks

1

teaspooon

of olive oil

3

garlic cloves

or 1 big garlic clove

1

tablespoon

of cumin

2

teaspoons

of black pepper

2

tablespoons

of TABASCO® Jalapeño Green Sauce

1/2

cup

of chicken stock

4

green plantains

cut in quarters

2

tablespoons

of frying oil

1

cup

of pork rinds

1

serrano pepper

cut in rounds

1/4

cup

of cilantro leaves

1/2

cup

cup of tomatillo sauce

combined with 2 tablespoons of TABASCO® Jalapeño Green Sauce

2

limes cut in quarters
Instructions
Cut the pork loin in four segments and fry with olive oil. Season with chopped garlic, cumin, black pepper, oregano, the TABASCO® Jalapeño Green Sauce, and the chicken stock. Close the pressure cooker and cook for 50 minutes. When the carnitas are ready shred the meat and set aside.

Combine the tomatillo sauce with the TABASCO® Jalapeño Green Sauce on a mixing bowl and set aside.

Cut the green plantains in 3 - 4 segments depending on the size of the plantain. And remove the skin.

In a frying pan add the oil and when hot fry slightly the plantain segments on it. Take out and with the help of a tostonera smash the cooked plantain to form a flat toston. Fry again and when crispy take out and place on a paper towel to remove the excess fat. Repeat this process until you finish with all the pieces.

Place the warm tostones on a plate and layer with shredded carnitas, the green tomatillo sauce, cilantro leaves, the serrano slices, and pork rinds. Add limes and enjoy.
Notes
If desired your can use frozen tostones to save time, however fresh tostones are tastier. This recipe is also great for using meat leftovers. 
Now that the holidays are in full swing we need to have appetizer recipes that will help us feed the crowd and also wow them with the wonderful flavors of our Hispanic traditions and cuisine flavors. My style of cooking has been influenced by the Cuban cuisine and it flavors. Making this appetizer that mixes both cultures makes a good addition to Christmas or Las Posadas menu.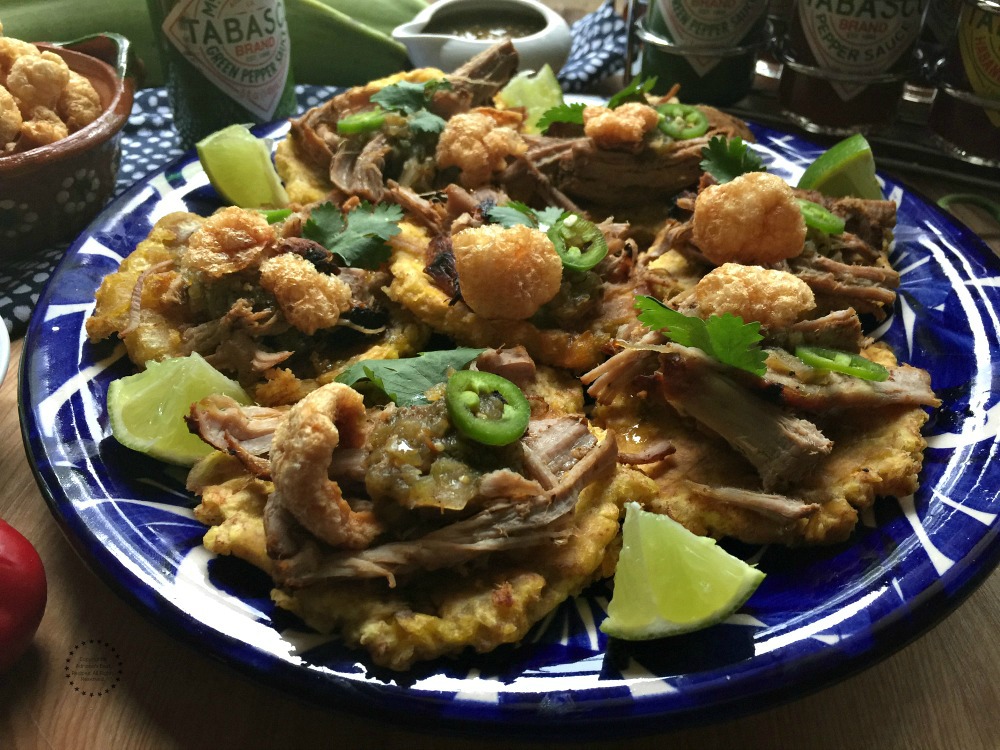 To achieve juicy pork meat is important to marinade and the TABASCO® Jalapeño Green Sauce is a good ally when thinking adding flavor and an unexpected tanginess to the meat. The TABASCO® sauces can be used as an ingredinet in many recipes such as spaghetti, tacos and seafood dishes like the shrimp diabla.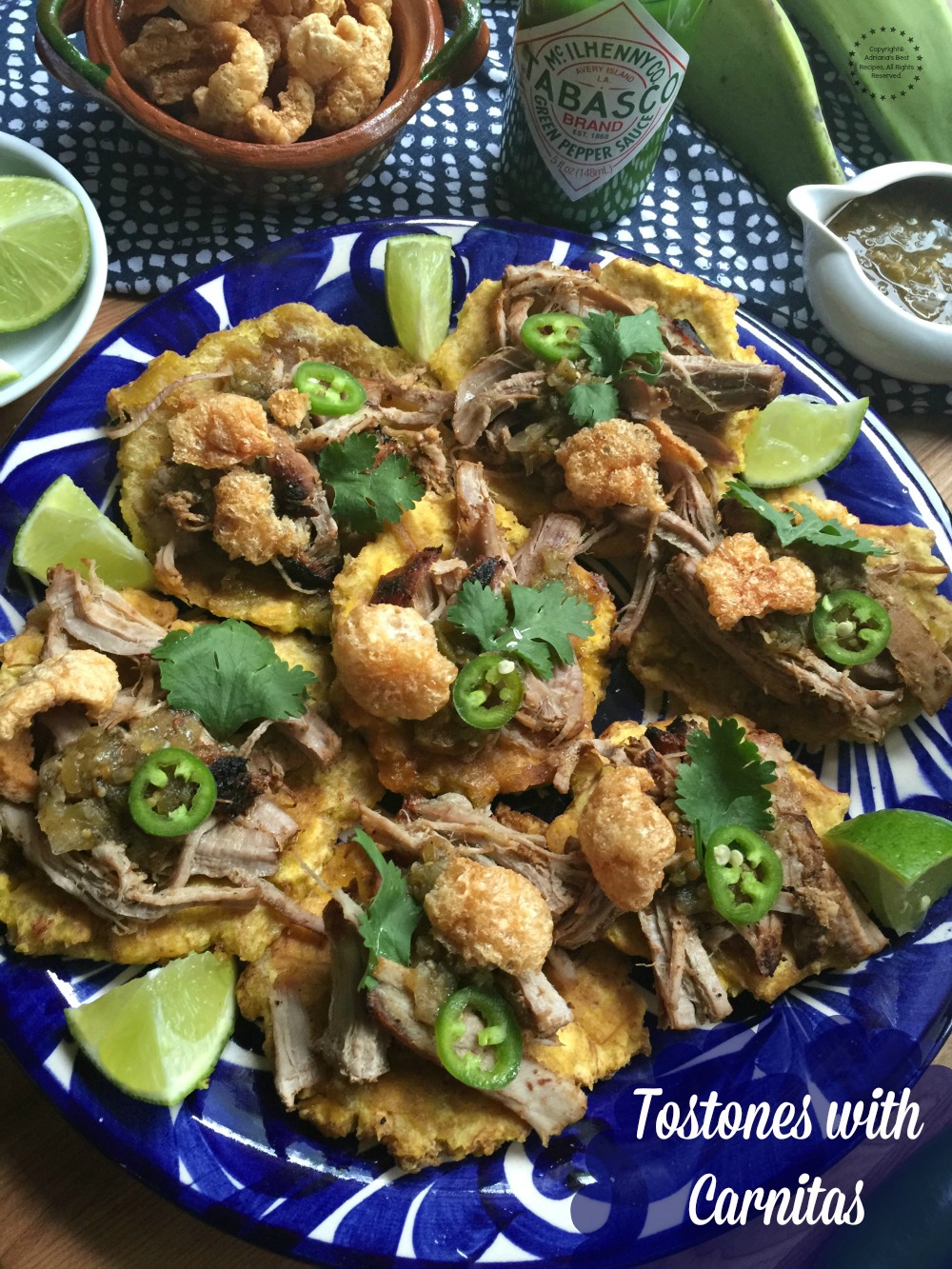 TABASCO® is always present in my table when organizing a taquiza and special events or just for weekly dinners at home. Try TABASCO Original Red, Chipotle and Habanero. All great additions to your family table. Because who can live without adding some spice to our favorite foods.
Happy holidays and good eats!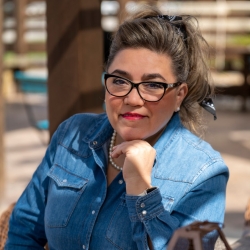 Latest posts by Chef Adriana Martin
(see all)