This post is also available in: Español
This article on how to organize the perfect grilling party is part of a sponsored collaboration with the National Pork Board. All opinions are 100% mine.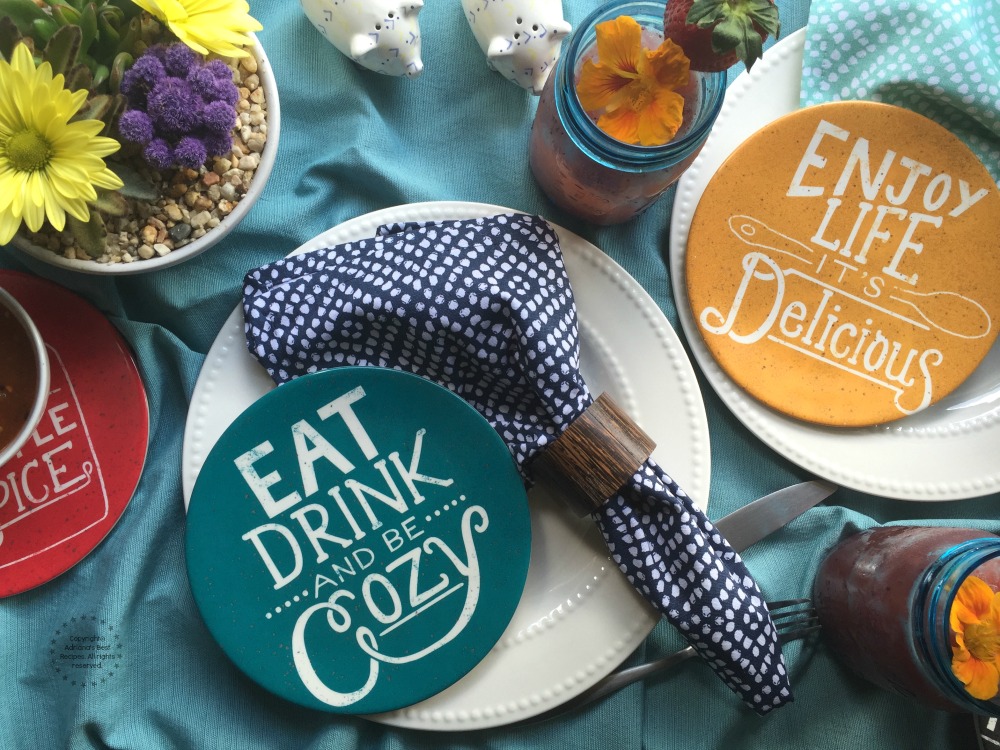 The first grilling event of the year is happening this weekend due to Memorial Day celebrations and I want to show you how I am throwing the perfect grilling party.
First, I am using PorkTeInspira.com/PrendeElSabor site as a resource to get started with planning tips and fabulous information on how to incorporate pork to my menu for this perfect grilling party I am organizing this weekend. Adding pork meat is what makes my grilling event so flavorful without adding fat. There are many flavors that go with pork, and it is very easy to get creative on the grill this summer for your everyday meals. The site has a nice party planner that allows you to choose a recipe, the music for your party and a fun game to entertain your guests.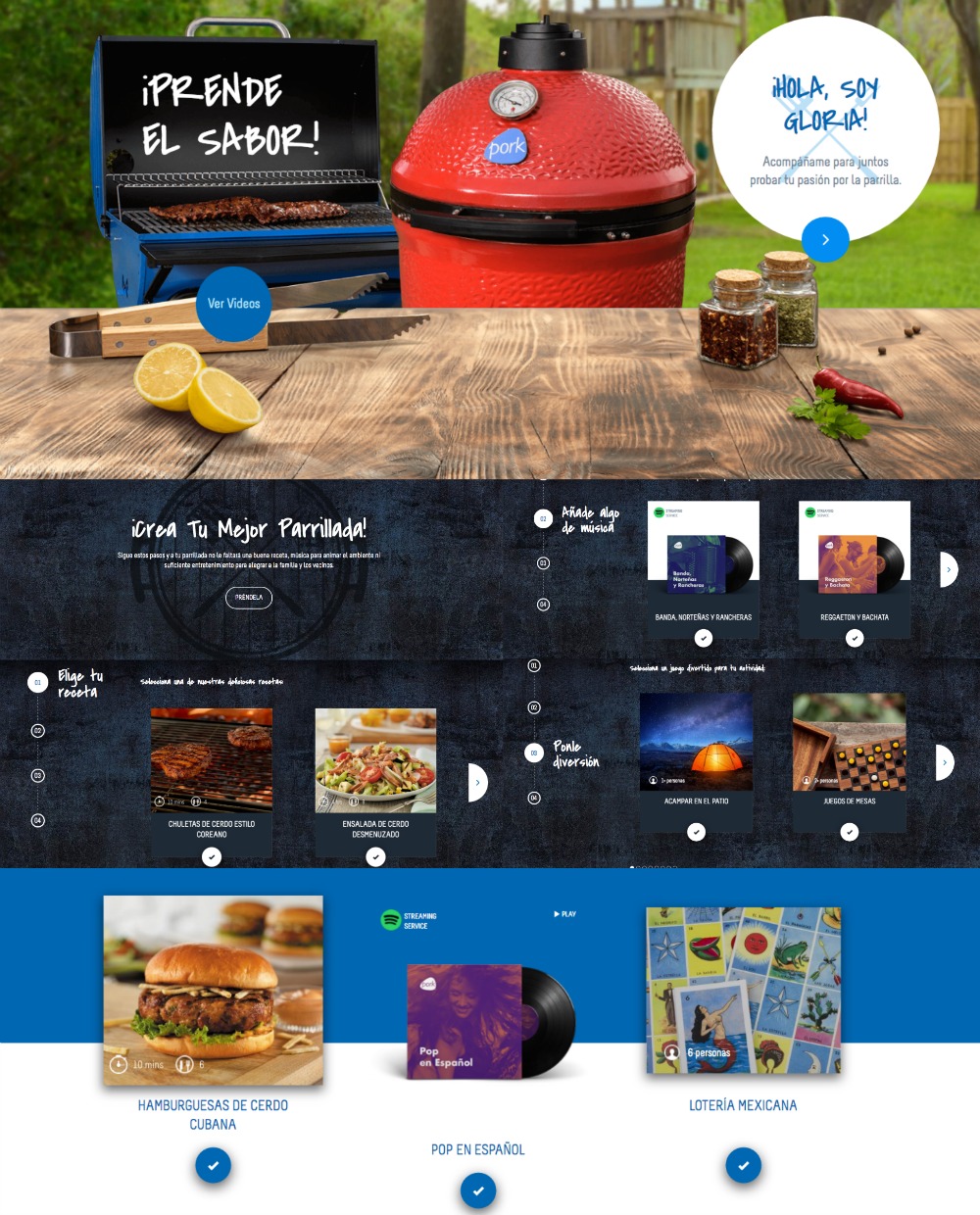 Secondly I am planning my menu to include dishes that will tantalize my guests tastebuds. The menu should include a variety of dishes so that your guests can serve themselves a little something to taste different foods.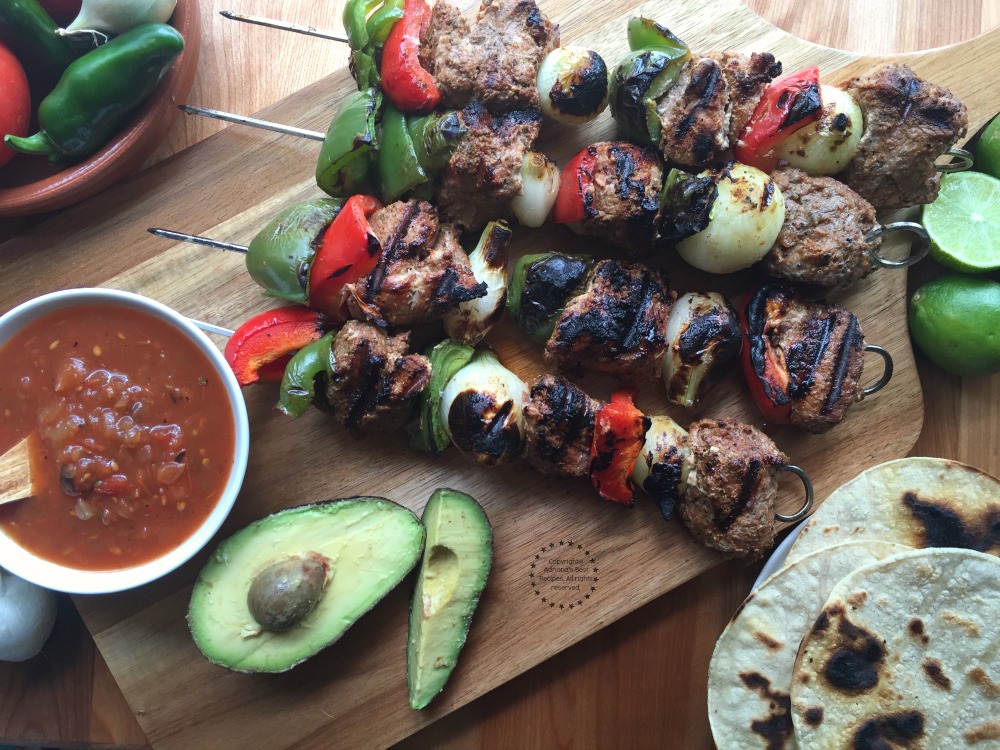 Preparing alambres or skewers is a great way to add flair and a fun element to your grilling party. That is why this weekend I am including this delicious Chipotle Pork Loin Alambres. A simple dish that you can make in just 20 minutes and that showcases my passion for Mexican food and my culture. But you can also choose to make any other recipe like the Cuban-style Pork Burgers. My husband that is Cuban-American loves them. You can find the recipe at PorkTeInspira.com.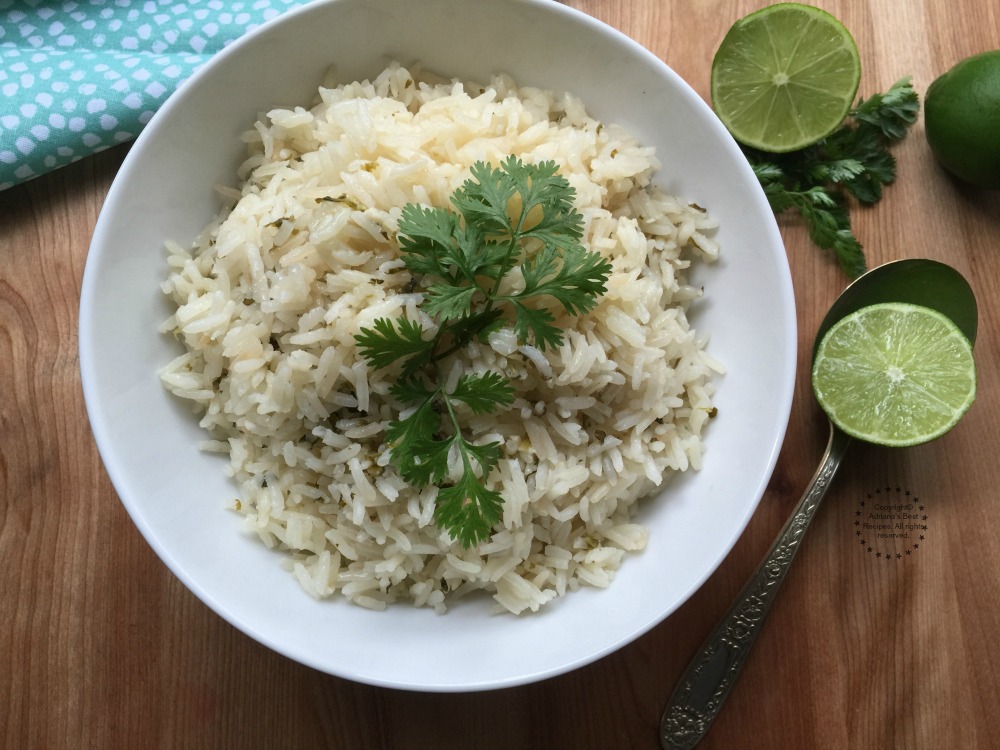 To pair with the Chipotle pork loin alambres I am also preparing my famous cilantro lime rice. A recipe that you need in hand since this is the perfect side dish to so many different meals including grilled pork. Rice is also one of the signatures dishes in my latino cuisine.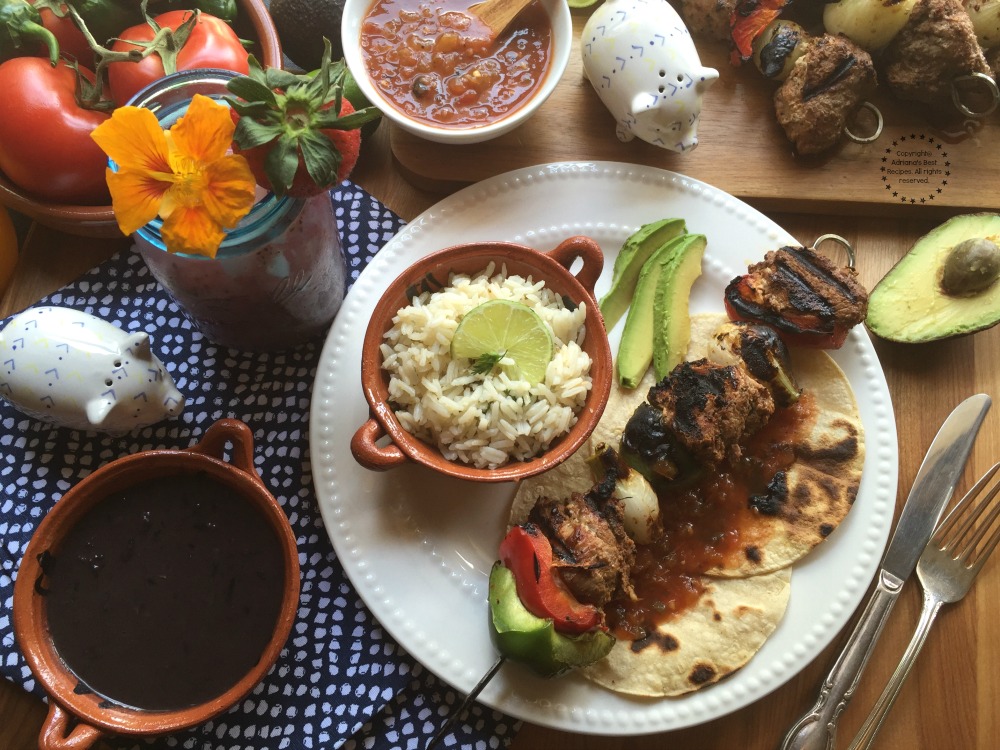 In my table for the perfect grilling party a hot pot with homemade black beans, a spicy tomato salsa made in the molcajete, avocado slices, corn tortillas and limes are a must have too. This additions to the menu allow the guests to prepare their own tacos made with the chipotle pork loin alambres.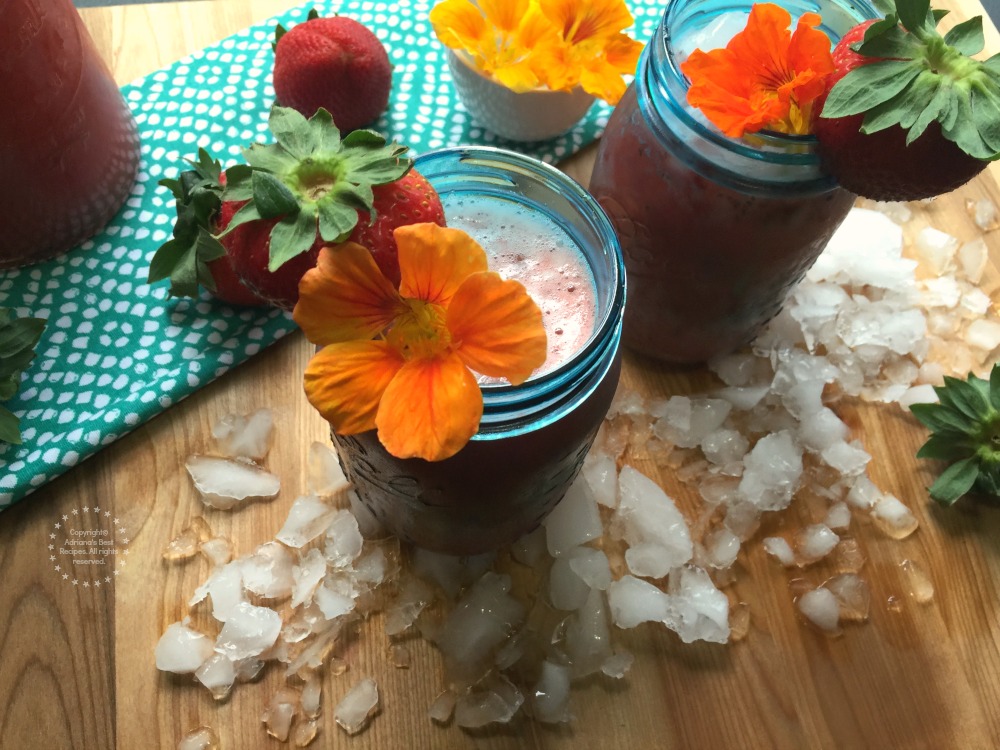 And for refreshments there is nothing better than to offer an agua fresca with seasonal fruit, just like this strawberry chia agua fresca perfect paring to a grilling affair.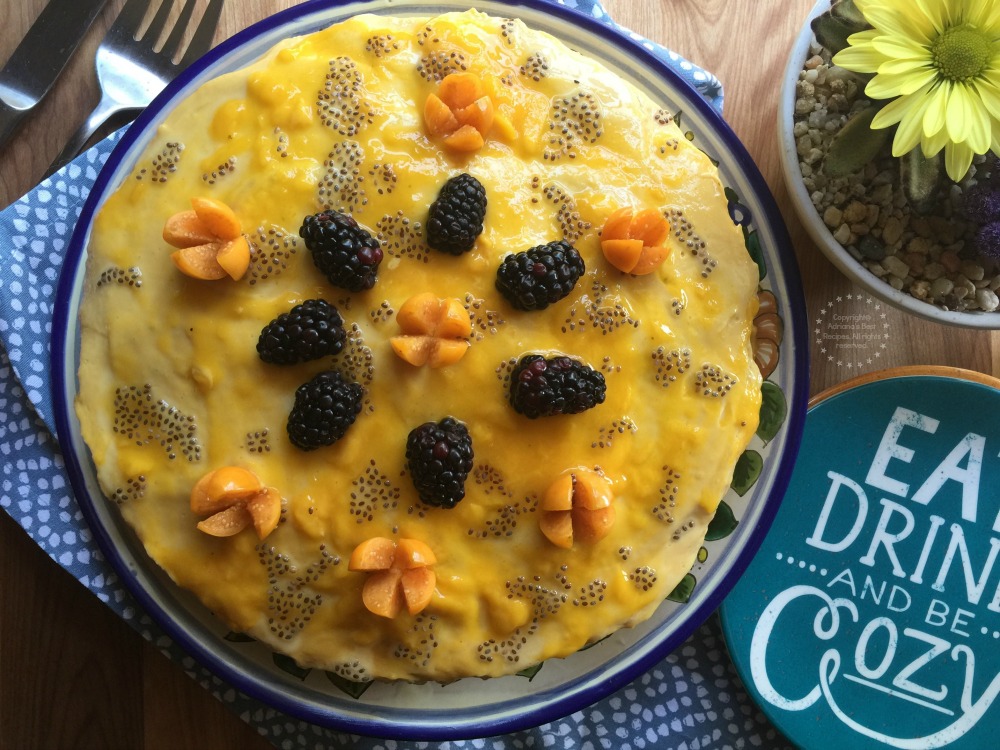 To end the feast a nice cool dessert, a Manila Mango Charlotte. This is the perfect dessert for a grilling party because you can make the night before and requires no baking.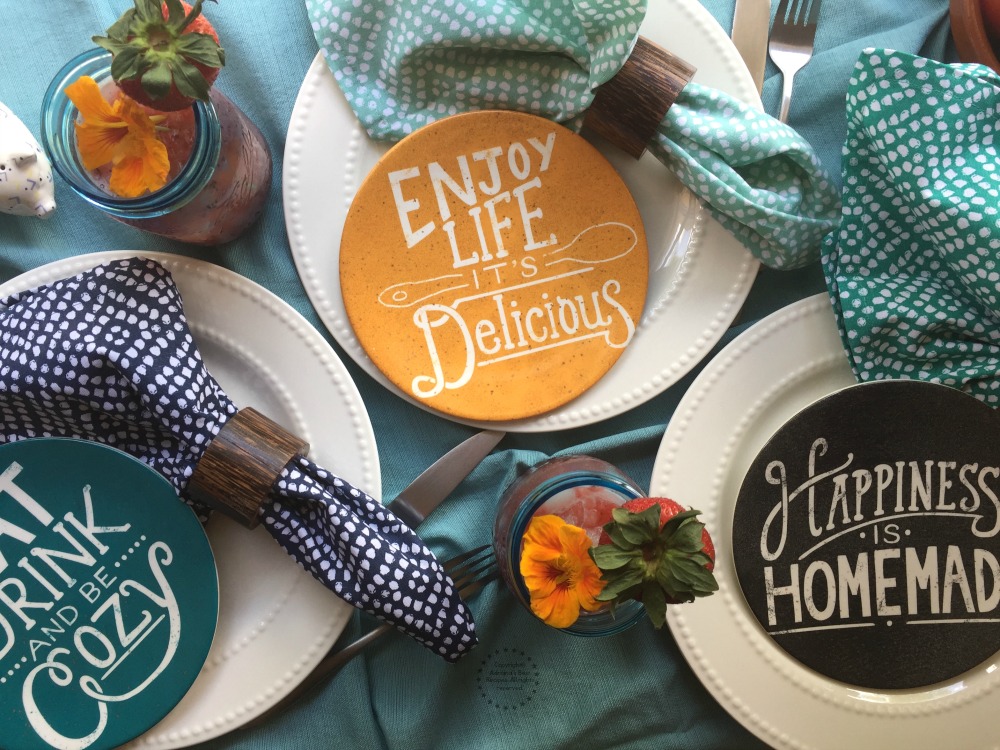 And of course any grilling party requires a nice table set up. I have chosen to use blue and yellow colors combined with white plates and printed napkins that complement the tablecloth.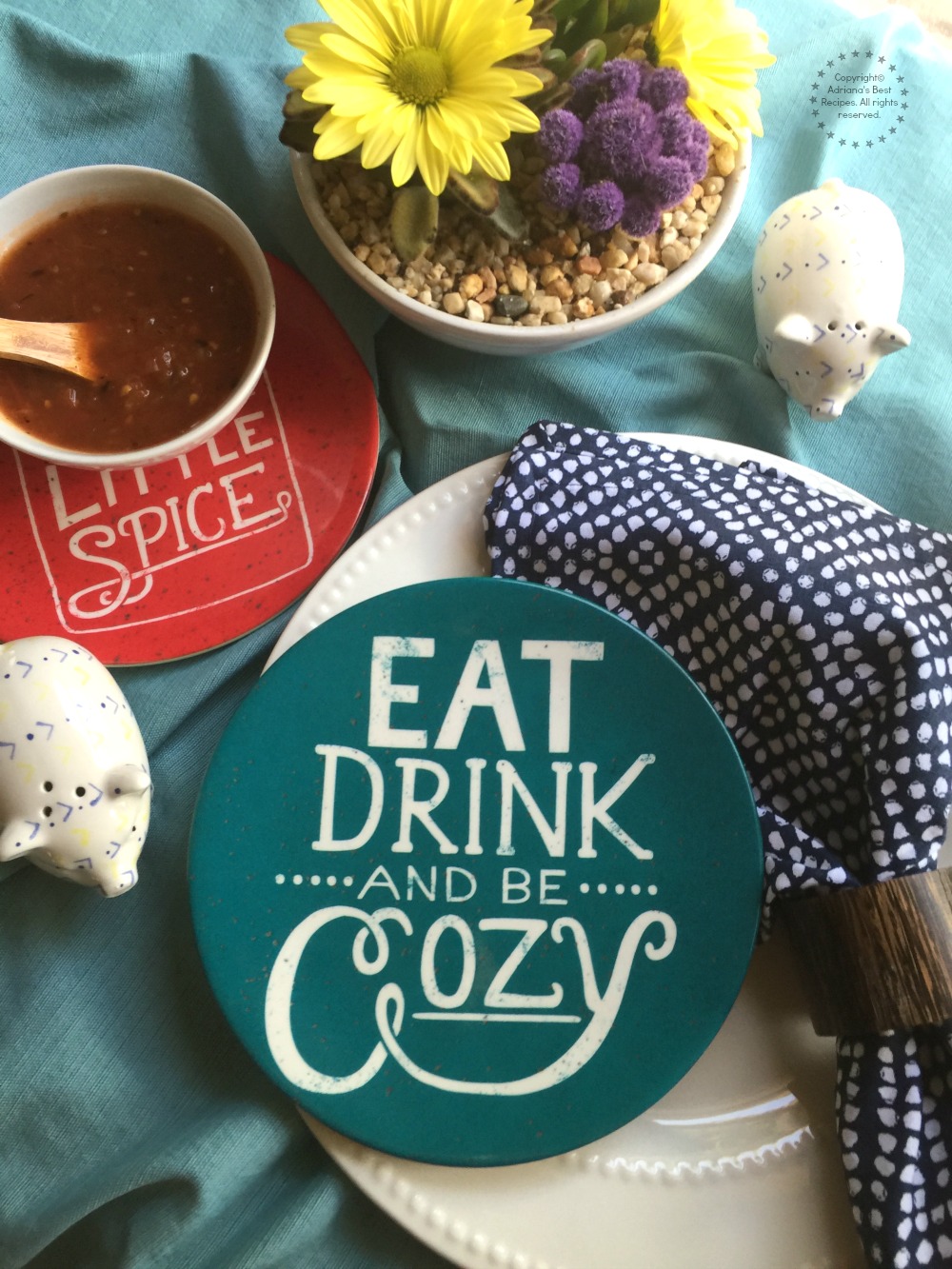 I also found this cute dessert plates that have positive messages that go perfect with my philosophy of life. Since the party will be outdoors using centerpieces made with cactus plants is a good idea. They are easy to make and make the table look so pretty.
Now you have the scoop on how I am throwing the perfect grilling party. You can light up the flavor using pork and yummy dishes as well as following my friend "Gloria" the neighbor grill on her pork-grilling journey across the country.
You can also follow Pork Te Inspira on Facebook and on Twitter to get the latest pork news!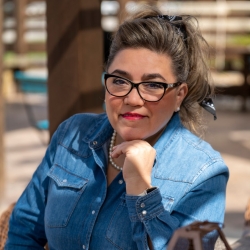 Latest posts by Chef Adriana Martin
(see all)