This post is also available in: Español
This article about organizing a taquiza is part of a sponsored campaign with TABASCO®. However, all opinions expressed are my own.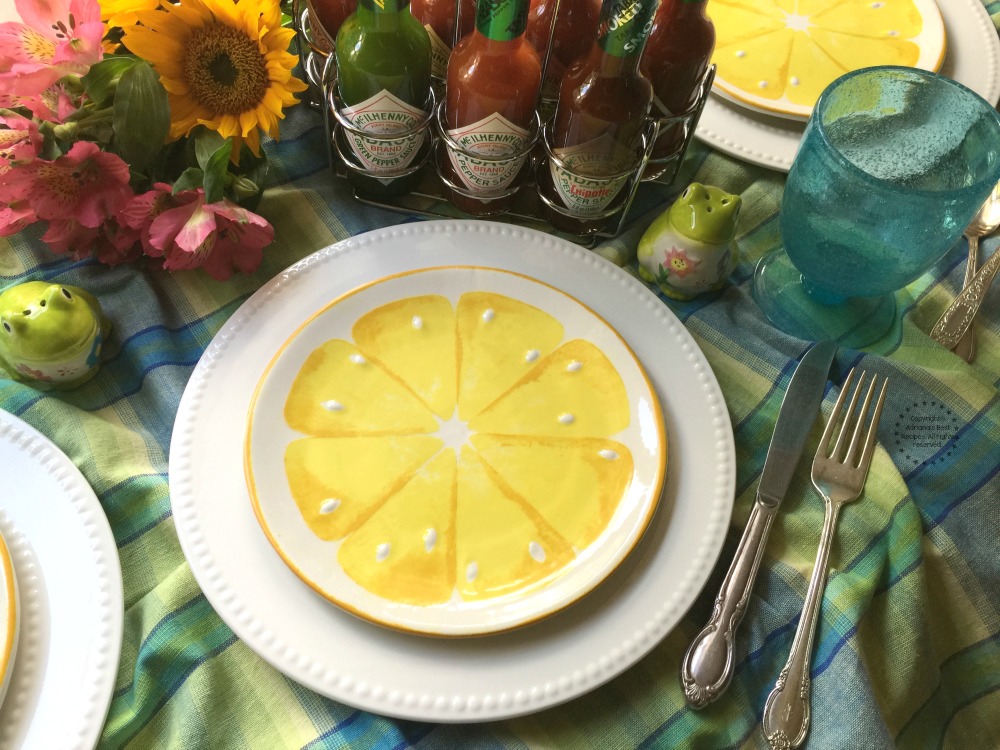 Today I am sharing tips on how to organize a taquiza at home. But first, what is a a taquiza you might ask. A taquiza is a taco party where friends gather to enjoy each other's company over good tacos and drinks. All dishes are served family style so that everyone can craft their tacos to their liking.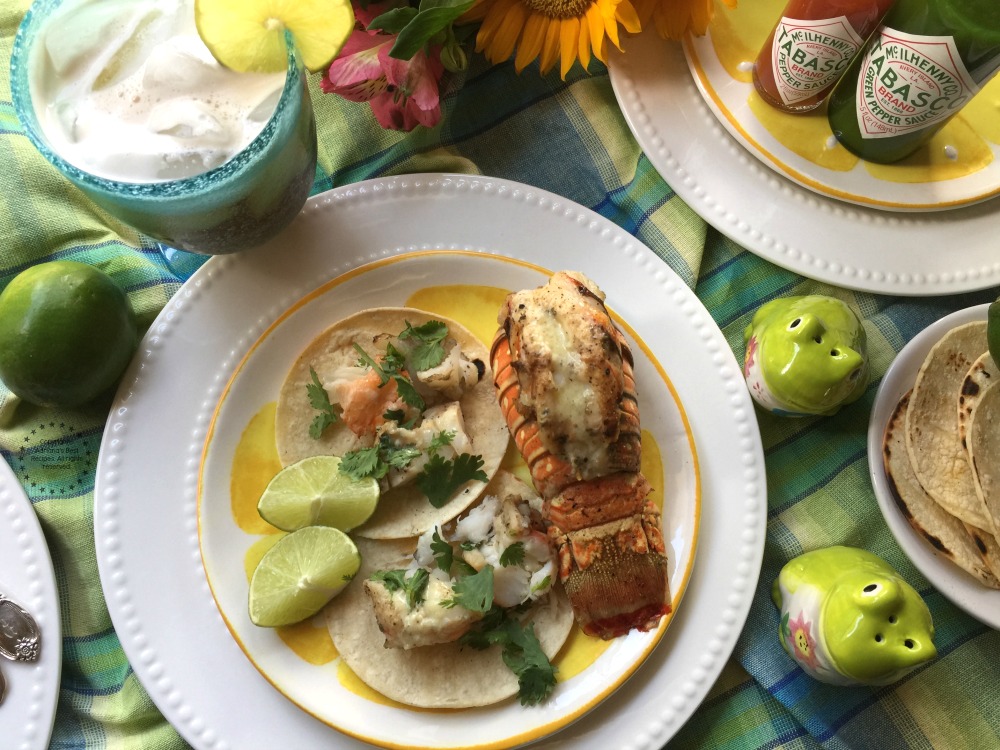 A taquiza is all about enjoying and no stress. Most is done outdoors, since many of the meats for the tacos are grilled. And a spread of sauces and garnishes are put together as well as a variety of drinks. Like beer, micheladas, agua fresca and soda drinks.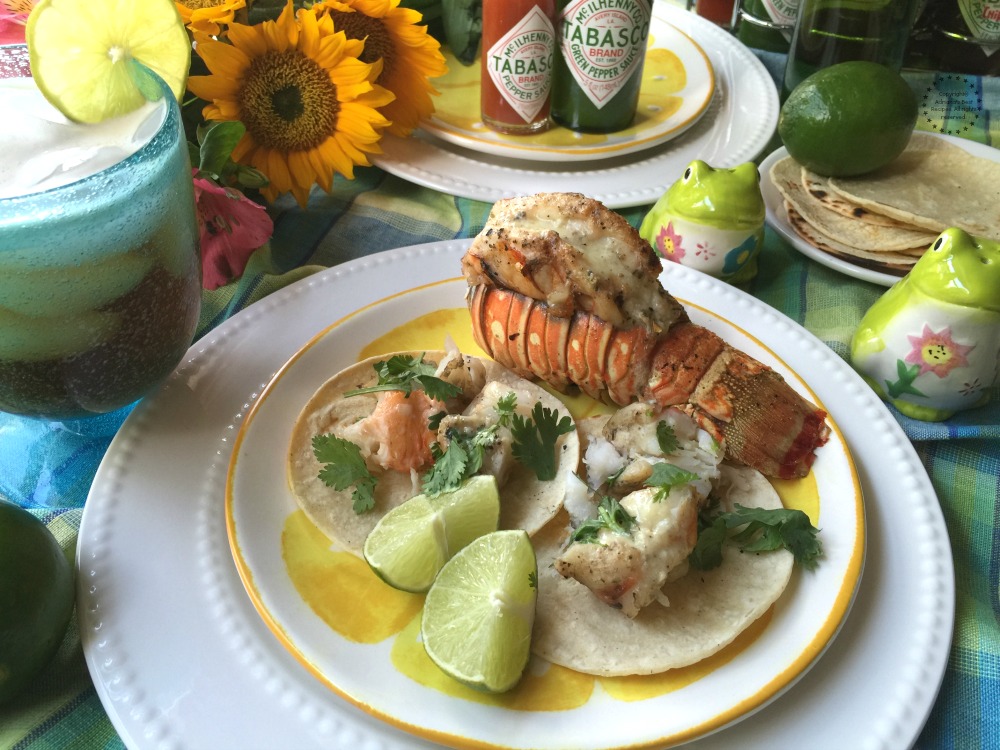 Of course having the complete variety of TABASCO® sauces is a must have too. As those allow to add extra flavor to the tacos and side dishes. I even use the TABASCO® sauce as an ingredient for marinades. As it infuses extra flavor to the meat. In Mexico taquizas are very common and we have them mostly on Sundays after attending mass. All the family gathers in a house and everyone helps around for the party to be a success. Taquizas are also popular for birthday parties and  just for the fun to get together and enjoy the company of those we love.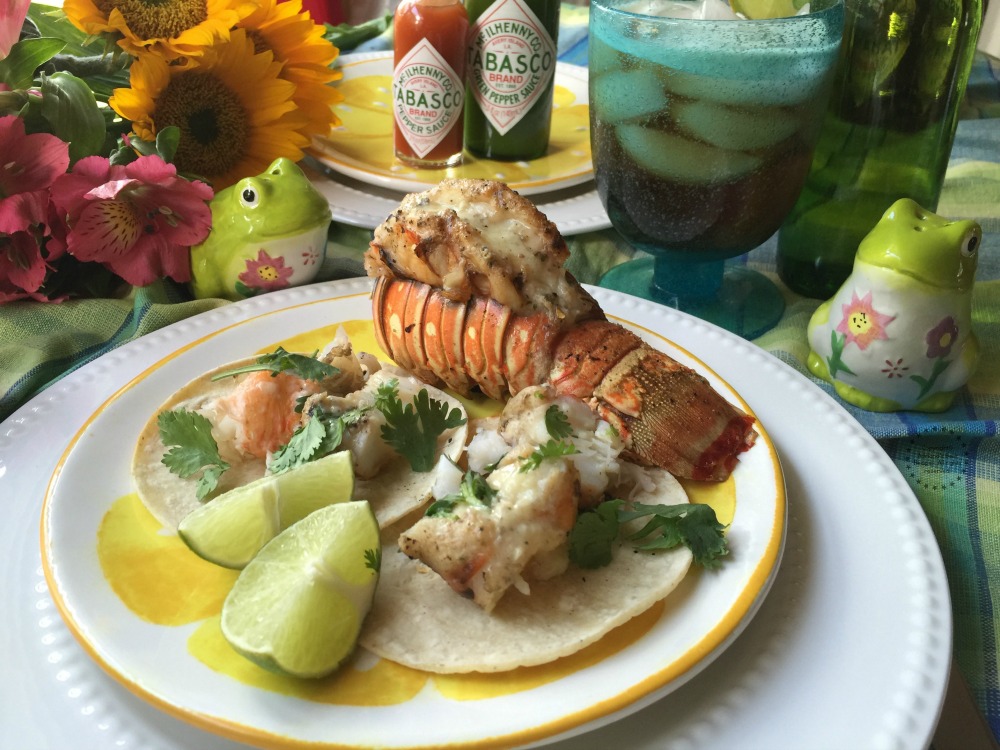 Since I am a fan of taquizas I decided to organize my own at home and wanted to share my ideas on how I did it so that you also get inspired to organize your own taquiza too. First I decided my menu. And since here in Florida is spiny lobster season I wanted to make grilled lobster tacos inspired in the tacos I tried in El Rosarito beach in Baja California few years ago. These tacos are full of flavor and drizzled with a butter sauce made with garlic and TABASCO® Green Pepper sauce. The result is stunning.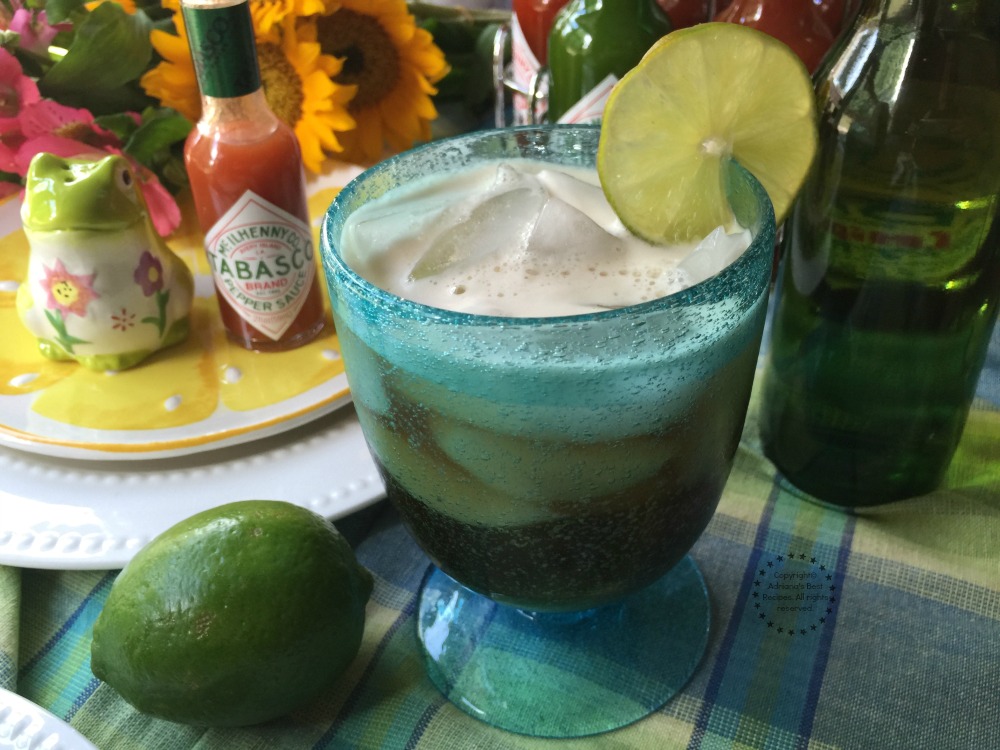 Drinks are also important so crafting a classic michelada is in order. These micheladas I am offering can be made with lager or amber beer of your choice. And have the special kick of the TABASCO® Classic Red Sauce. With all that rich, aged chile rojo flavor. Plus lime juice, chamoy and Worcestershire sauce.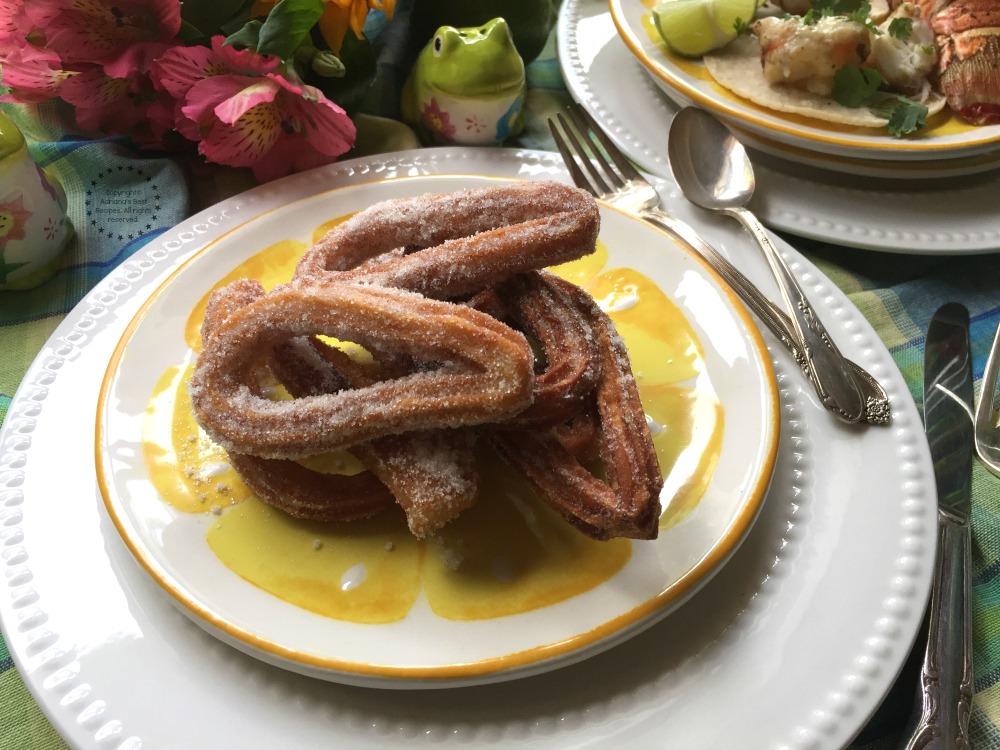 For dessert I am making chipotle chocolate churros. This dessert is always a hit because who does not love churros. I haven't met anyone that doesn't love them. These are easy to make and the chocolate sauce is done in just few minutes.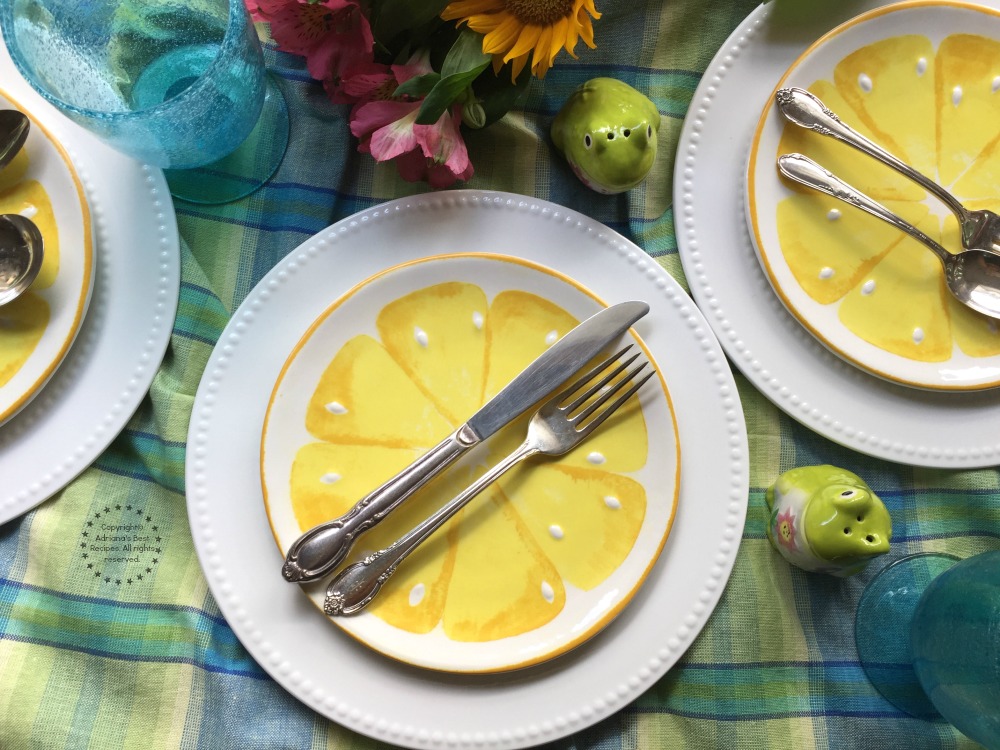 And since I am serving beautiful food and seafood the colors for my table setting have to match that theming. So I went with yellow, white, blue and green. And fresh flowers for a centerpiece. These colors pop and complement very nicely the food and the festive environment.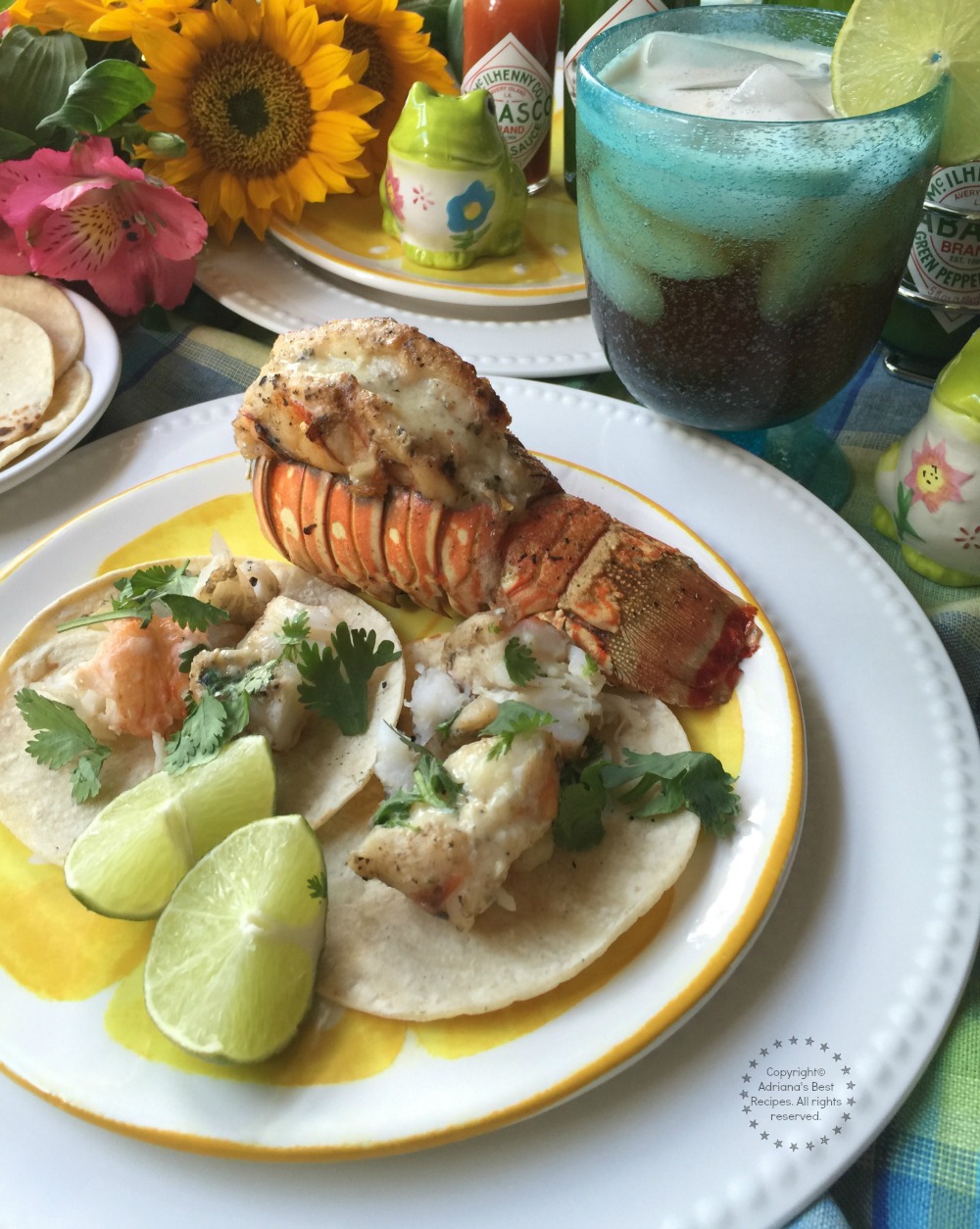 I invite you to organize your taquiza today. You can choose many different options for your tacos. Like carne asada, chicken, shrimps and why not grilled veggies too. Don't forget to add TABASCO® sauces to your party. No mater the menu TABASCO® always enhances the flavor of our favorite dishes.
Follow TABASCO® on Facebook, Instagram, Pinterest and Twitter. And get the scoop on creative recipes and fun ways to add more sabor to your meals.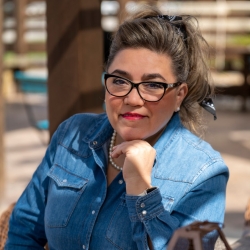 Latest posts by Chef Adriana Martin
(see all)