This post is also available in: Español
The recipe for the Beef Tenderloin Salad has been sponsored by Mirum Shopper but all opinions are my own.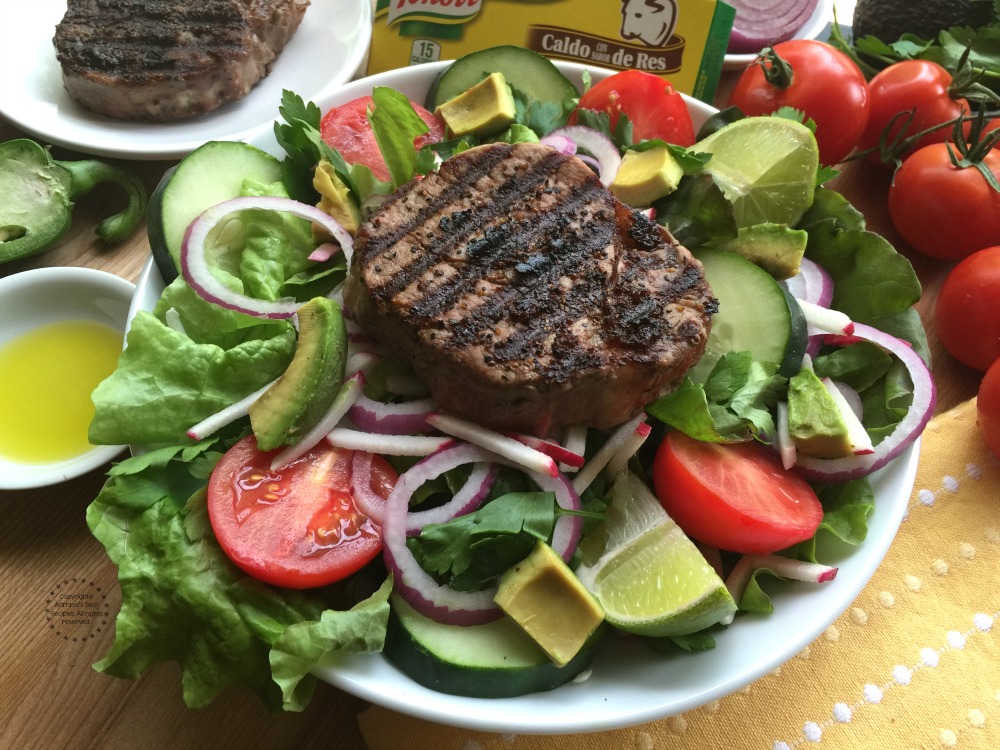 My Mexican cuisine is robust and full of flavor. Inspired on my traditional roots and culinary culture I created an easy grilled beef tenderloin salad. Perfect for any occasion and a feast to the taste. Because who doesn't love a good cut of meat paired with fresh produce.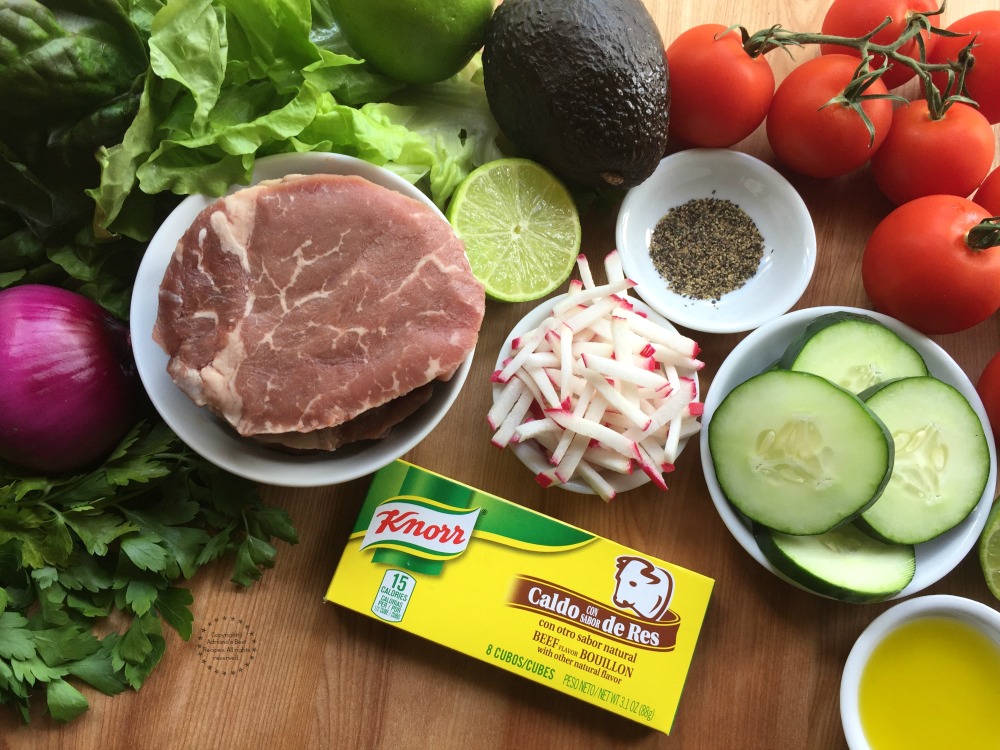 In my culture all food is celebratory, colorful and so good. As you know, my family is from the north of Mexico, where the base of the diet is beef, milk, cheese, flour tortillas, beans, and local produce.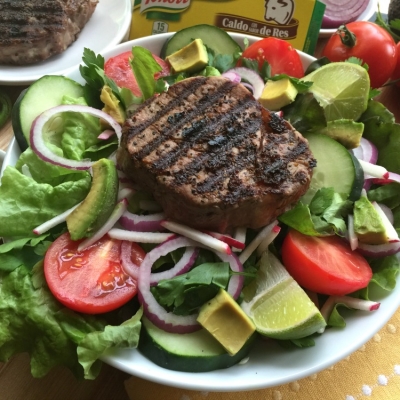 Grilled Beef Tenderloin Salad
An easy grilled beef tenderloin salad. Perfect for any occasion and a feast to the taste. This recipe is ready in less than 15 minutes to savor the summer.
Ingredients
2

beef tenderloin filets

2

teaspoons

of olive oil

1

cube of Knorr Caldo de Res Bouillon

1

teaspoon

of ground black pepper

2

cups

of looseleaf lettuce

1/3

cup

of cut radishes

1

in

cucumber cutrouncs

2

in

medium tomatoes on the vine cutquarters

1/3

cup

of purple onions cut in rounds

1/3

cup

of cilantro leaves

2

in

limes cutquarters

1

avocado
Instructions
Season the beef tenderloin filets with olive oil, half of a cube of Knorr Caldo de Res Bouillon, and black pepper.

Grill stove top on a grilling pan for few minutes each side depending on your taste.

On two plates add a bed of looseleaf lettuce, radishes, cucumbers, onions, avocado and cilantro leaves.

Place the grilled beef tenderloin on top and add the limes on the side.

Enjoy with a full glass of agua fresca.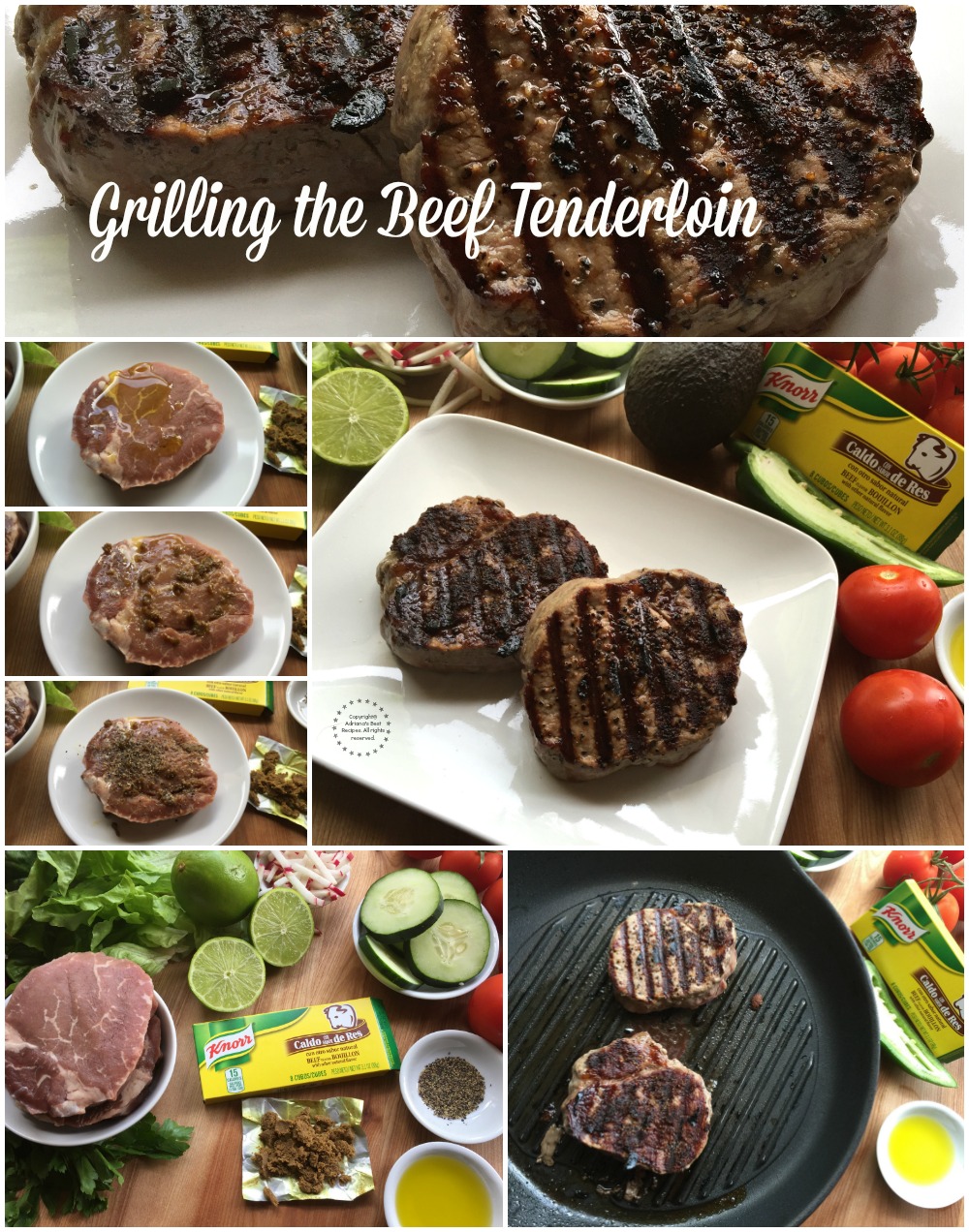 We northerners appreciate a good cut of meat. Like this juicy lean beef tenderloin seasoned with olive oil, black pepper and Knorr Caldo de Res Bouillon. Grilled stove top for few minutes on each side to get a medium rare beef filet.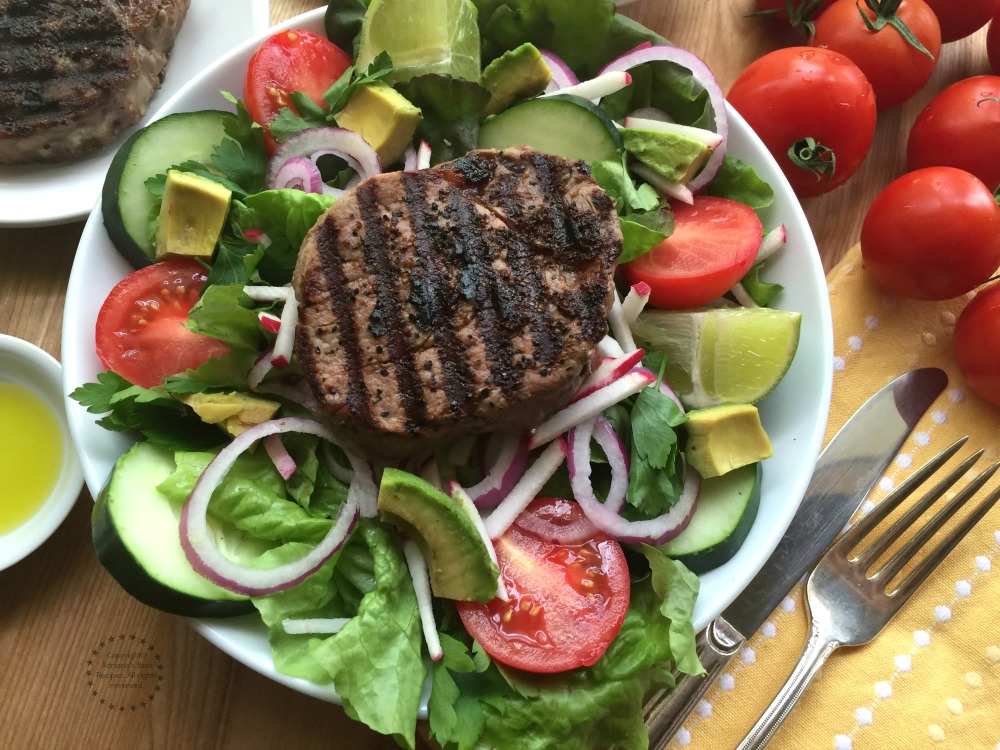 And for the perfect pairing, a bed of crunchy greens. Such as radishes, cucumbers, looseleaf lettuce, purple onions, tomatoes on the vine, cilantro leaves, avocado and lime juice. This dish is a fresh option packed with flavor and quality ingredients.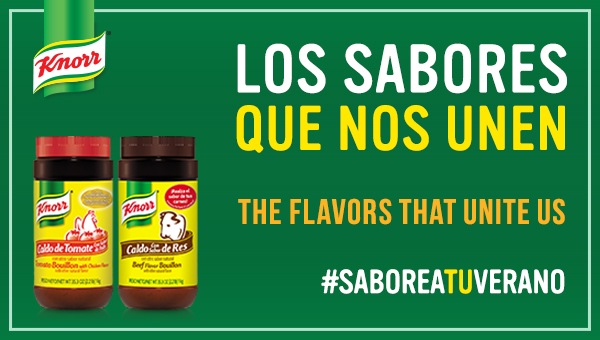 At home we use seasonal ingredients to craft the dishes for the family. My mom was fan of Knorr and this tradition has been passed from generation to generation. Because Knorr enhances the flavor of our traditional dishes making them even more tastier.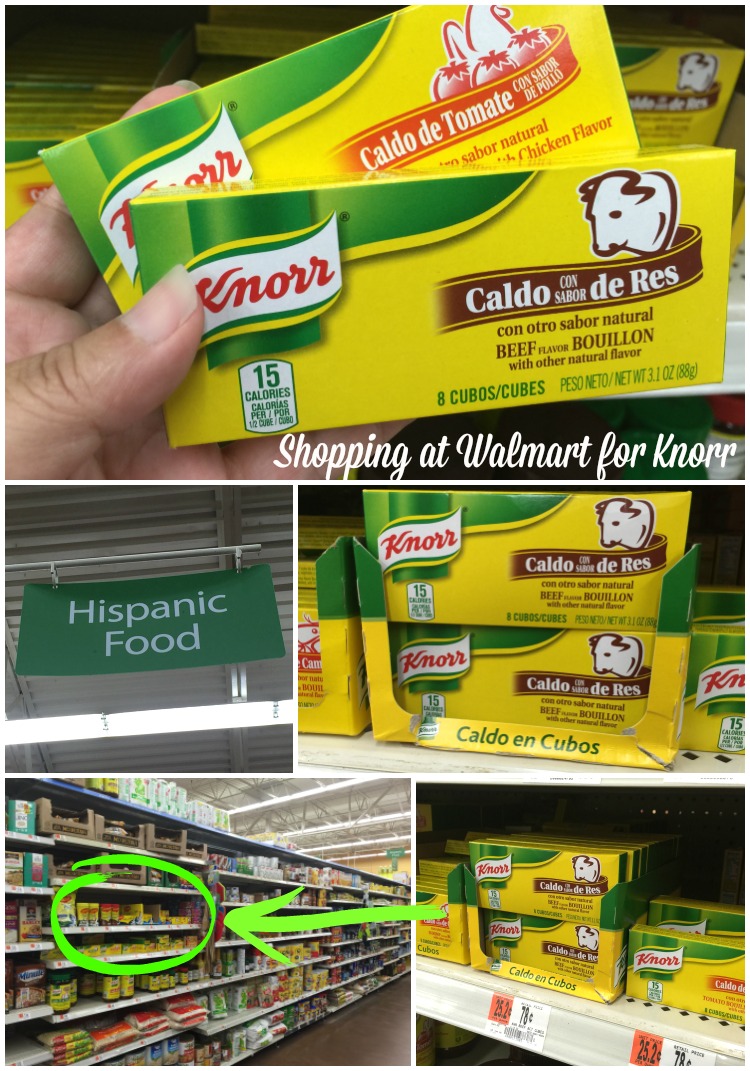 I use Knorr Caldo de Tomate Bouillon and Knorr Caldo de Res Bouillon for so many recipes. Like caldos, pozoles, soups, grilled meats, rice, salad dressings, stews, and sauces. It is like my secret weapon for flavor.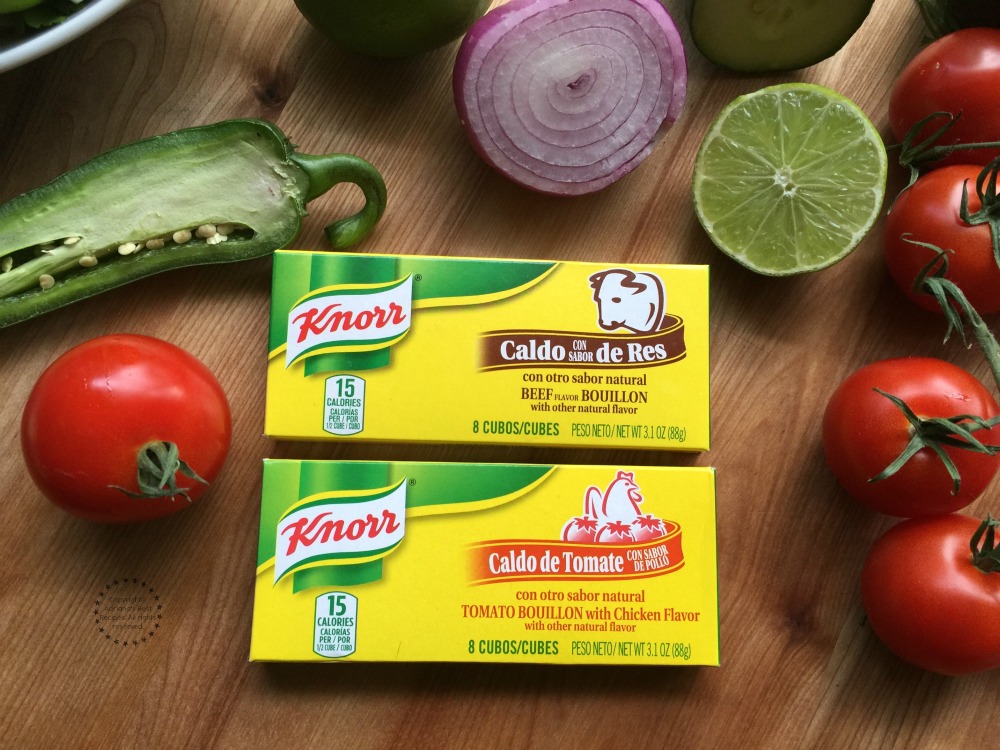 I bought Knorr at Walmart, where I can find most of the ingredients and condiments I need for recipes inspired in my Mexican cuisine to savor the summer.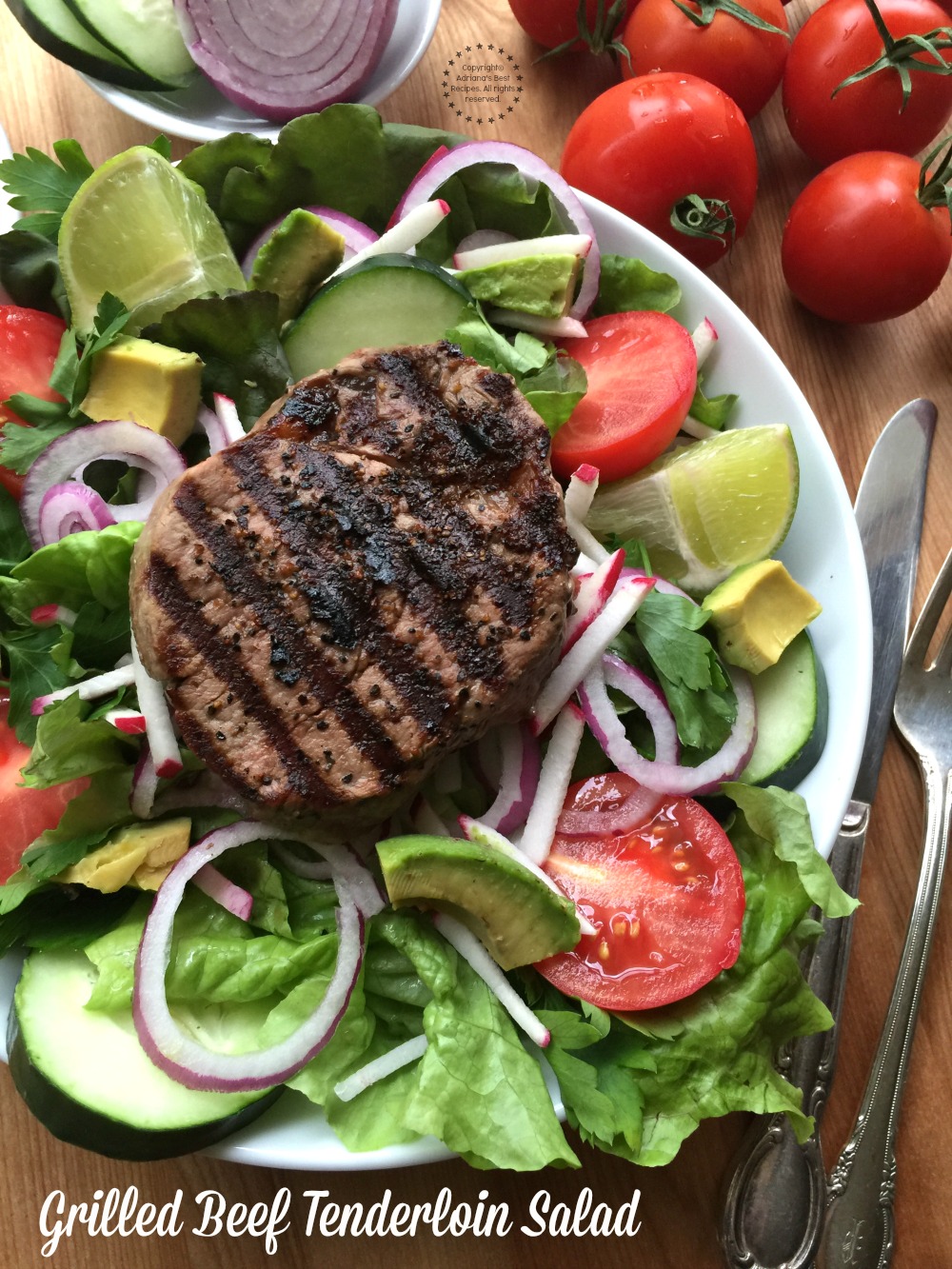 This grilled beef tenderloin salad was a success. My husband loved it and it was so easy to make. I took me only fifteen minutes to prepare a dinner that will satisfy the most demanding palates.
Visit your local Walmart to experience the flavors that unite us!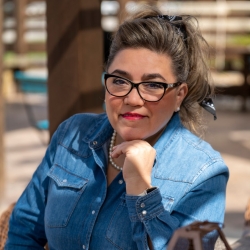 Latest posts by Chef Adriana Martin
(see all)