The Summertime Guilt-Free Light Beer Pairings posting was sponsored by Michelob ULTRA as part of Influencer Activation and all opinions expressed in my post are my own. The following information is for readers 21 years old and above. Please drink responsibly and do not drink and drive.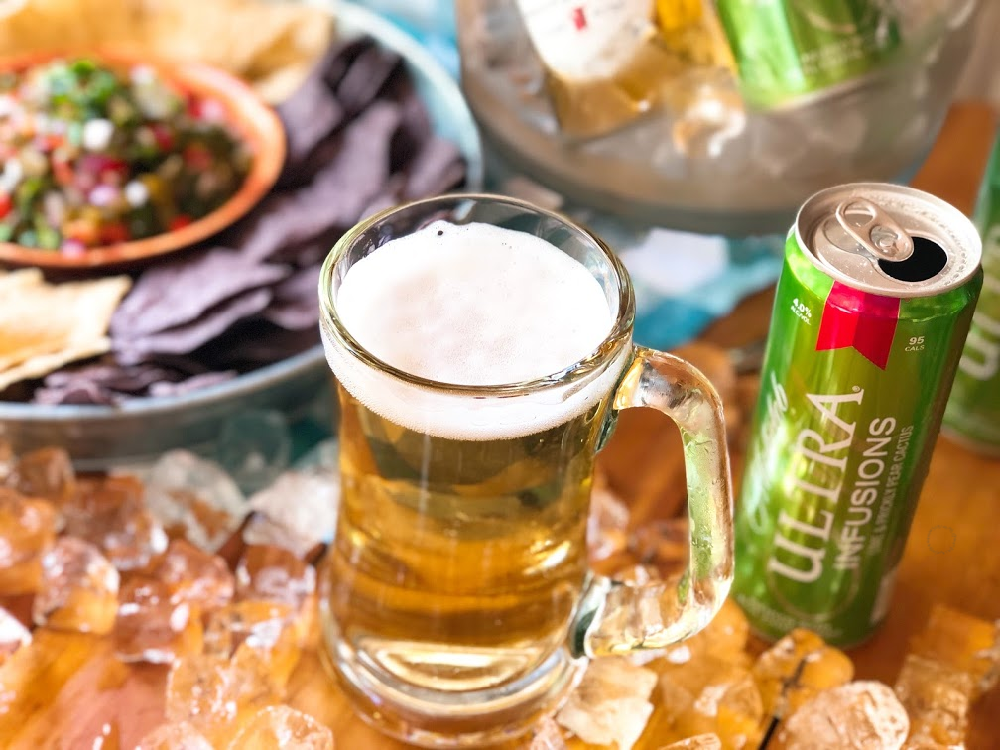 Meet Michelob ULTRA — the perfect guilt-free light beer that won't weigh you down.
Summertime is all about enjoyment and staying active. We love going out and enjoying the sunshine by organizing cookouts and picnics. In addition, we enjoy riding our bicycles and spending time at the fabulous Florida beaches.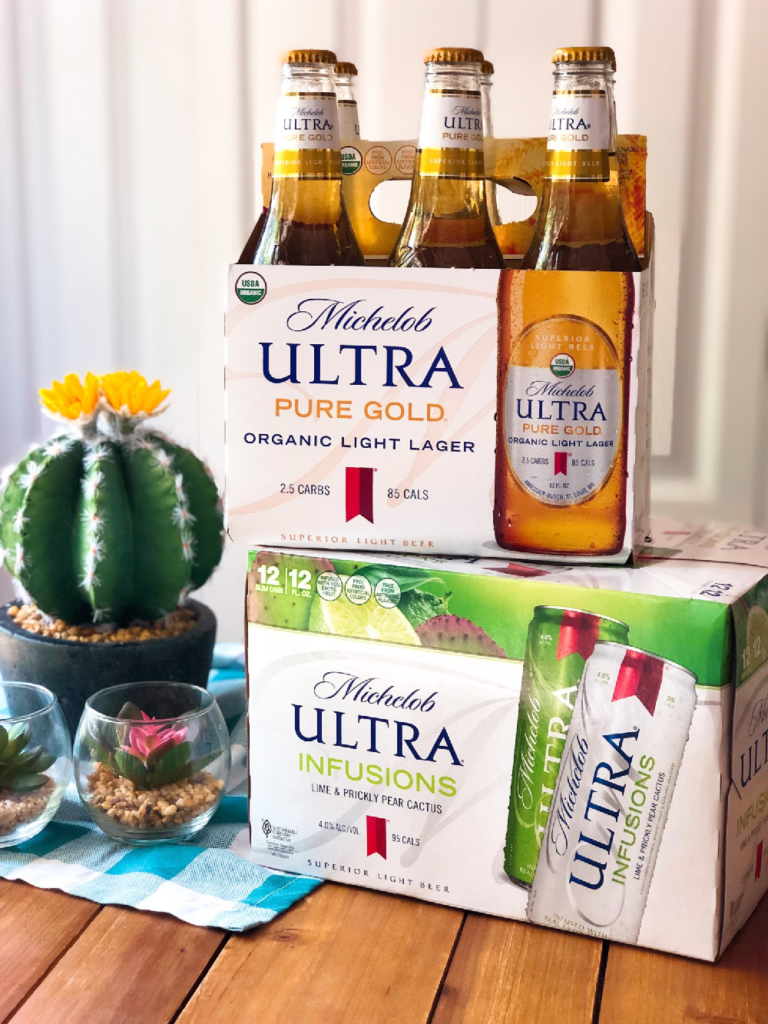 During this time of the year, the weather is so lovely that it is conducive to organize small outdoor parties with friends and family. For our Summertime menu, we like to serve fresh options and refreshing beverages for everyone, as well as beers for those 21-years-old and older. 
Don't miss the chance to win big!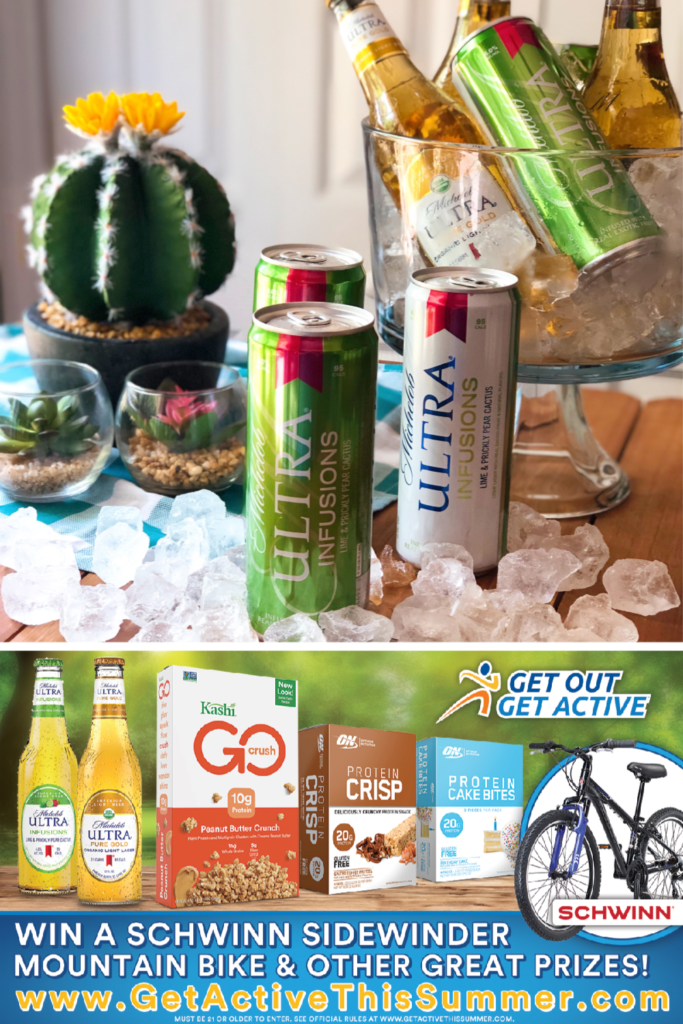 Participate in the "Get Out Get Active Sweepstakes" which runs from May 19, 2019 – June 30, 2019. The sweepstakes prizes include an awesome prize pack with Optimum Nutrition products, a Schwinn Bicycle, and accessories. For official rules, please visit GetActiveThisSummer.com
Why I chose Michelob ULTRA?
When I shop for beers, I choose Michelob ULTRA Pure Gold because it is a lager style beer with good flavor! It is triple-filtered and brewed free of artificial flavors. The gold color this beer has is natural and pairs nicely with salads, grilled meats, and sandwiches.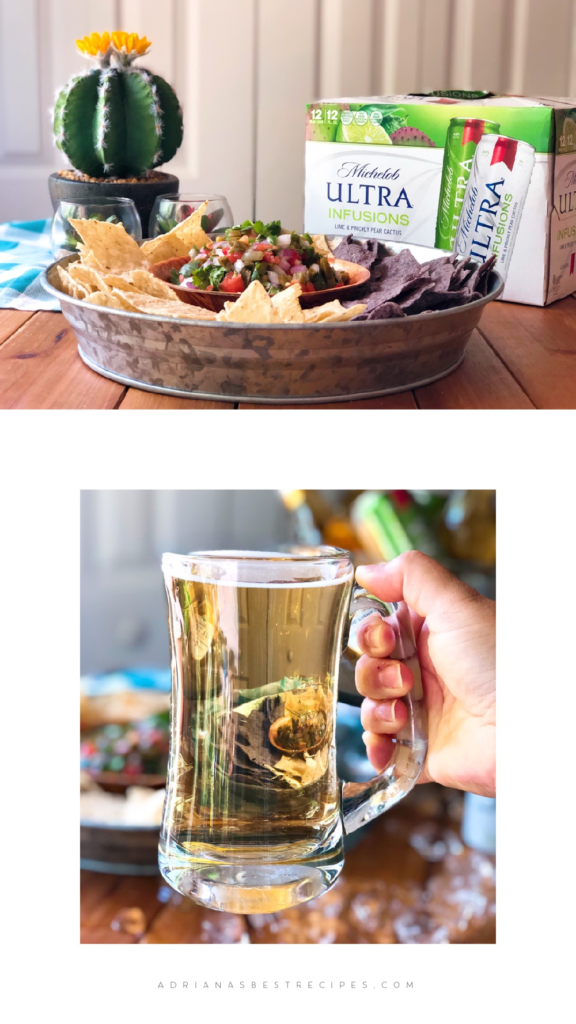 Michelob ULTRA Pure Gold has only 95 calories and 5.5 carbs, making it a perfect option for those looking for beers that are tasty but do not weigh you down, making you feel heavy or too full.
Meet the NEW Michelob ULTRA Infusions Lime & Prickly Pear Cactus!
While I was looking for beers to include in my Summertime parties, I found the NEW Michelob ULTRA Infusions Lime & Prickly Pear Cactus. I decided to buy it and pair it with my famous cactus salsa and chips. Both light options are perfect for happy hour and appetizers!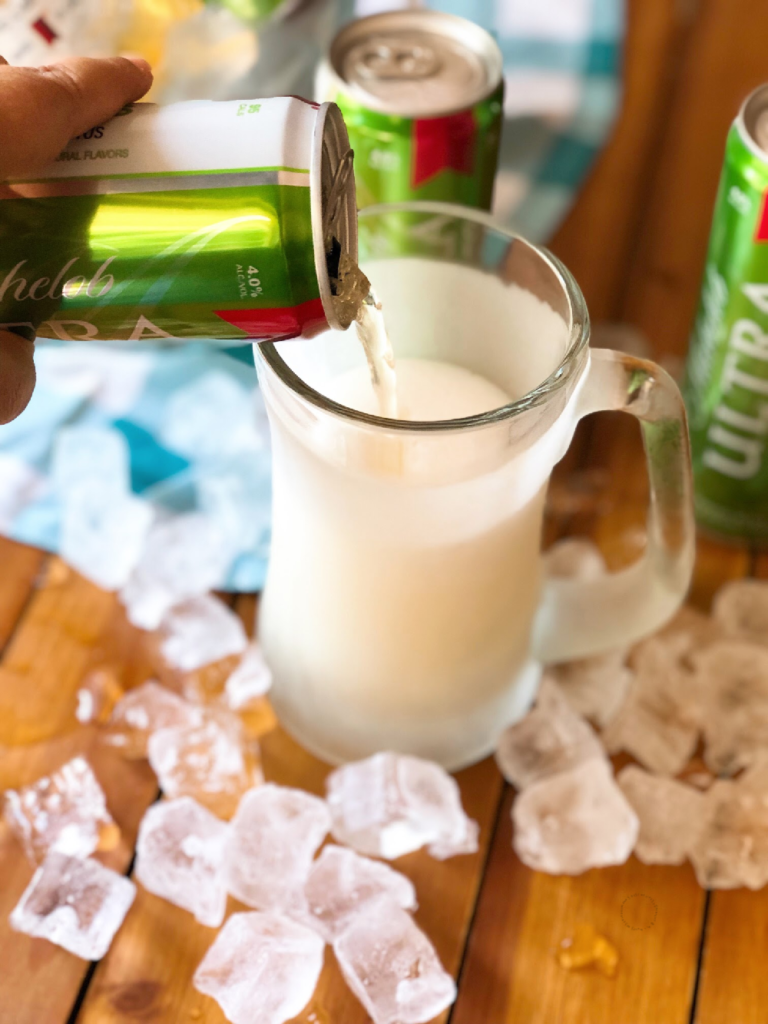 This beer has a refreshing lime taste with hints of prickly pear cactus. It is not overly sweet and has a pleasant bubbly factor. I learned the NEW Michelob ULTRA Infusions Lime & Prickly Pear Cactus is made with organic grains, has 85 calories and only 2.5 carbs.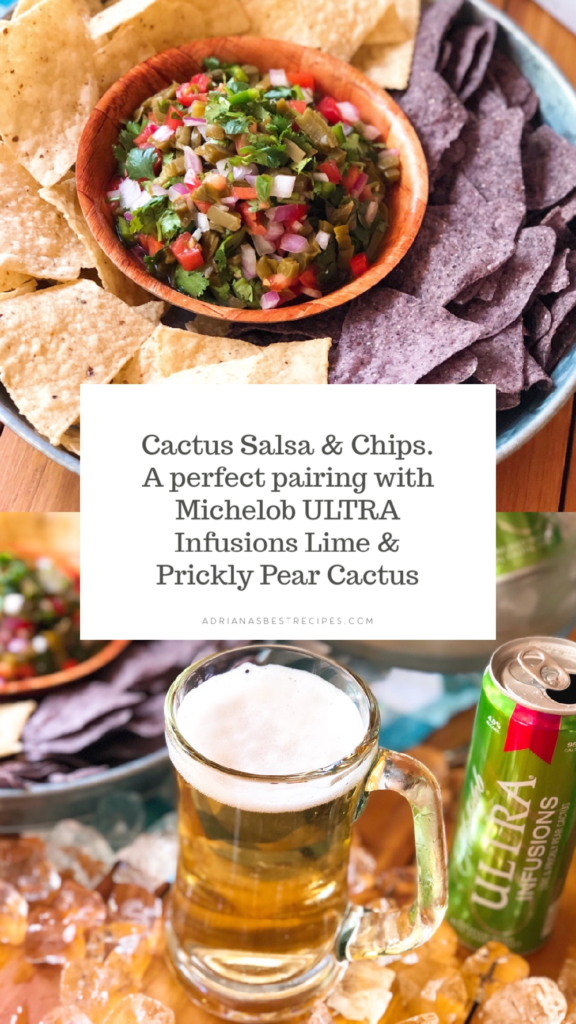 For us adults at an appropriate drinking age that want to enjoy a beer without overloading on calories and carbs, Michelob ULTRA is a great option! Both beers can be paired with sensible bites, such as the cactus salsa that has only 10 calories per serving!
Mexican cuisine includes sensible bites and many vegetarian options that not only fit the active lifestyle but also pair well with light beers such as Michelob ULTRA. The cactus salsa is one of them, but grilled mushroom tacos with poblano peppers, shrimp or fish ceviche, and grilled guacamole are other tasty dishes that would nicely pair with these drinks.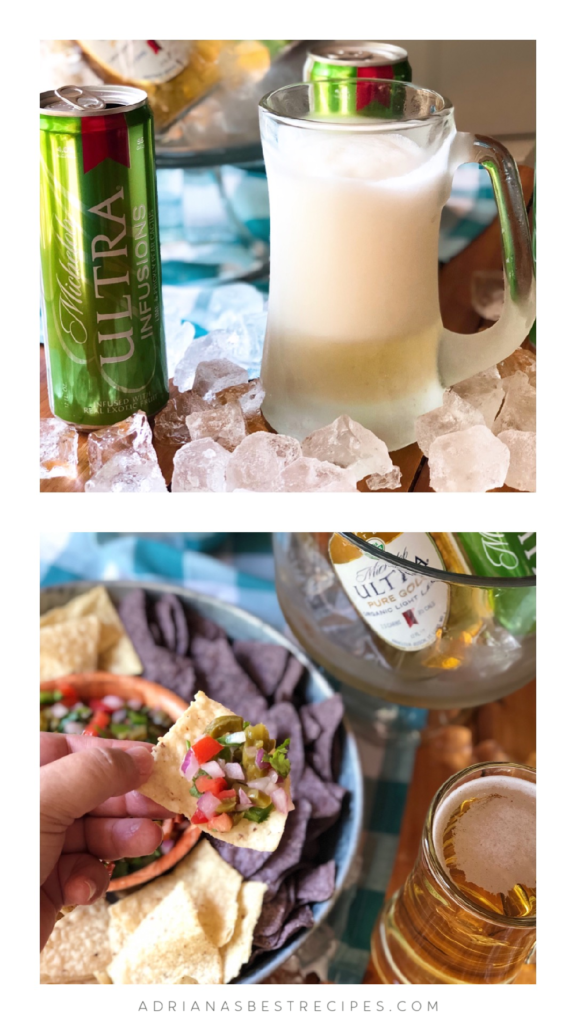 Stay connected with the Michelob ULTRA brand by engaging with them on Facebook, Twitter, and or Instagram.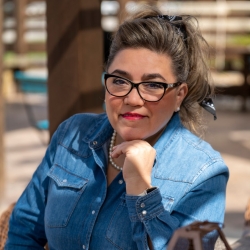 Latest posts by Chef Adriana Martin
(see all)