This post is also available in: Español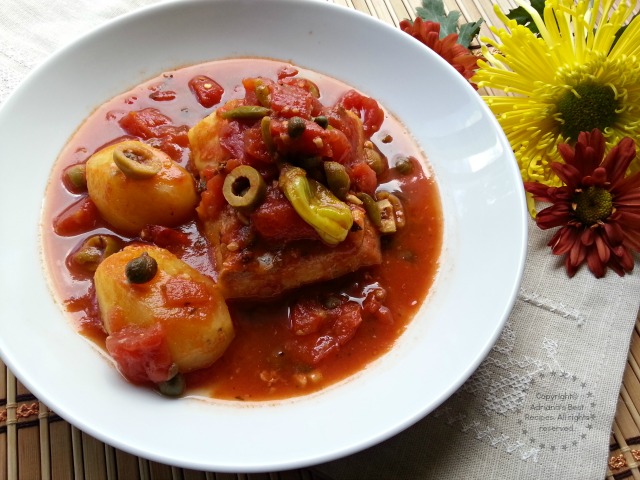 Our menu for lent, holy week or Easter includes a Spanish Style Cod dish which is inspired in a family favorite: Bacalao a la Vizcaína a traditional dish that celebrates our Spanish traditions and that my grandmother Alicia was used to prepare for us for Christmas and lent. We always looked for leftovers to prepare tortas de bacalao or empanadas since this Spanish style cod dish tastes even better the day after it was originally cooked.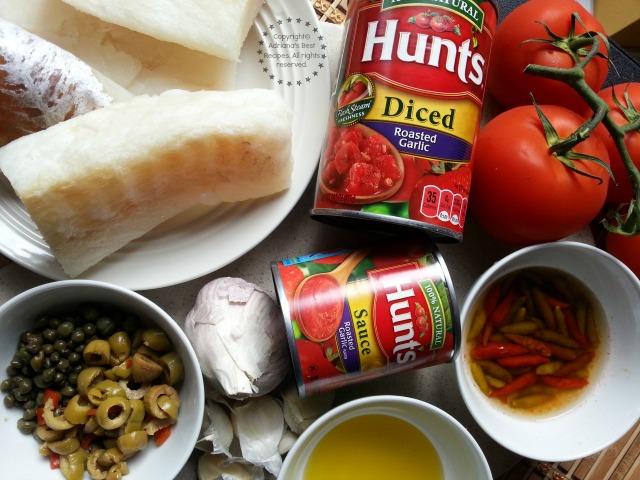 INGREDIENTS
1/4 cup of Spanish olive oil
3 chopped garlic cloves

1 pound of fresh Alaskan cod

1 teaspoon of fresh thyme

1 cup of chopped tomatoes on the vine
1/2 cup of sliced pimento green olives
3 teaspoons of capers
2 teaspoons of Brazilian hot peppers
1 can of roasted tomato paste
1 can of roasted garlic diced tomatoes
6 pepperoncini peppers
3 bay leaves
1 pound of Yukon gold petite potatoes cooked
Salt and pepper to taste
Preparation time: 50 minutes. Makes 6 servings. Cost per serving around $5.00 dollars depending on the cost of the ingredients at your local supermarket. You will need a big sautéing pan and a soup pan, plus cooking utensils.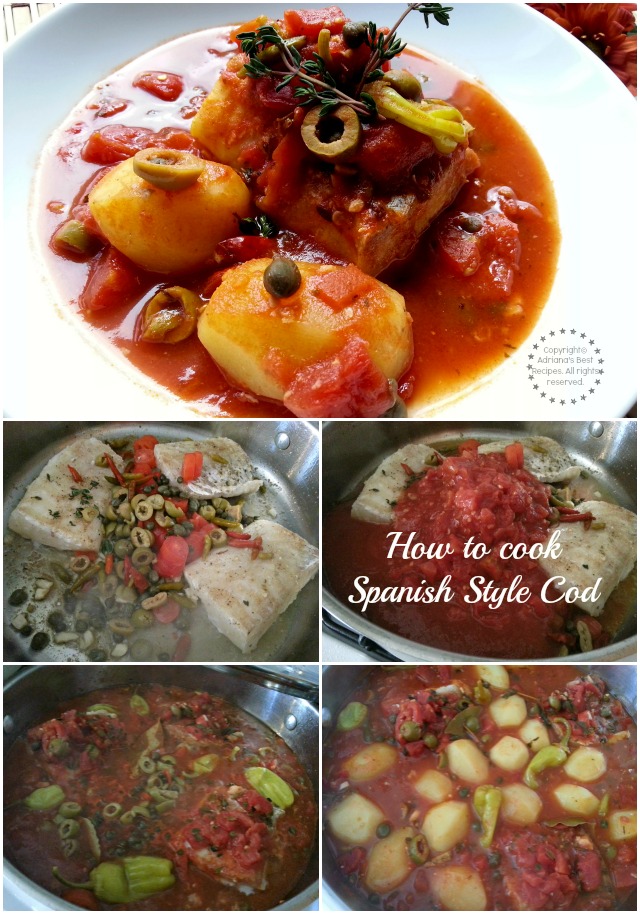 Follow these easy steps to prepare this Spanish Style Cod recipe:
Start by cooking the potatoes, for that wash and peel the potatoes. Then fill a soup pot with water and add the peeled potatoes. Cover and cook at medium heat for 10 minutes,  the potatoes will end cooking along with the fish so be careful to not overcook.
Place a big sautéing pan in the stove add the Spanish olive oil, warm and sauté the garlic, then add the cod filets and fry on both sides. Add the thyme, the tomatoes, the olives, the capers and the Brazilian hot peppers.
Pour the tomato paste and the canned diced tomatoes to the Spanish style cod dish, add the pepperoncini peppers and the bay leaves. Season with salt and pepper to taste and let it simmer for 5-7 minutes.
Finally add the potatoes and let them finish cooking until tender.
Serve the Spanish style cod dish hot and you can pair with white rice if desired.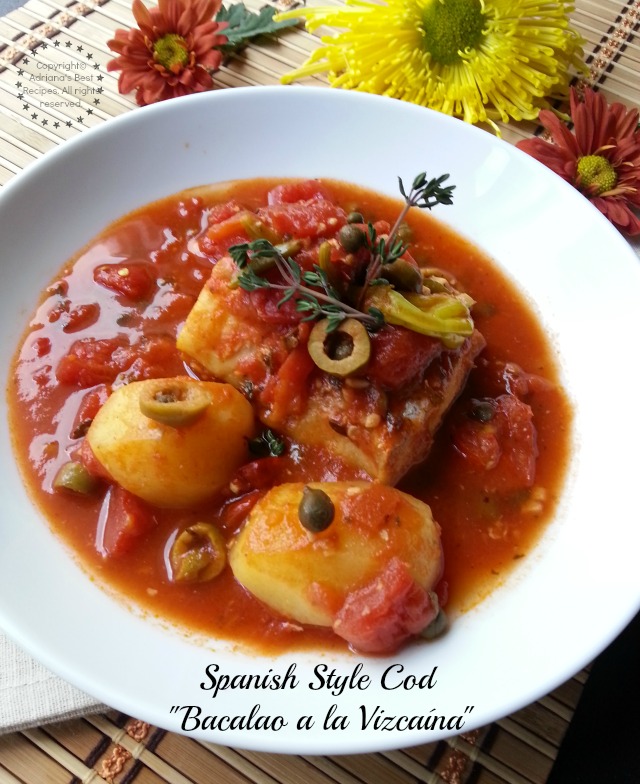 This Spanish Style Cod is full of flavor and provides that comforting feeling of a home-cooked meal. Perfect dish for Holy Week celebrations.
Eternal God, rock and refuge… we wait for revival and release. Abide with us until we come alive in the sunrise of your glory. Amen.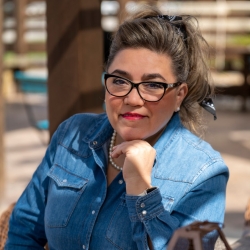 Latest posts by Chef Adriana Martin
(see all)