This post is also available in: Español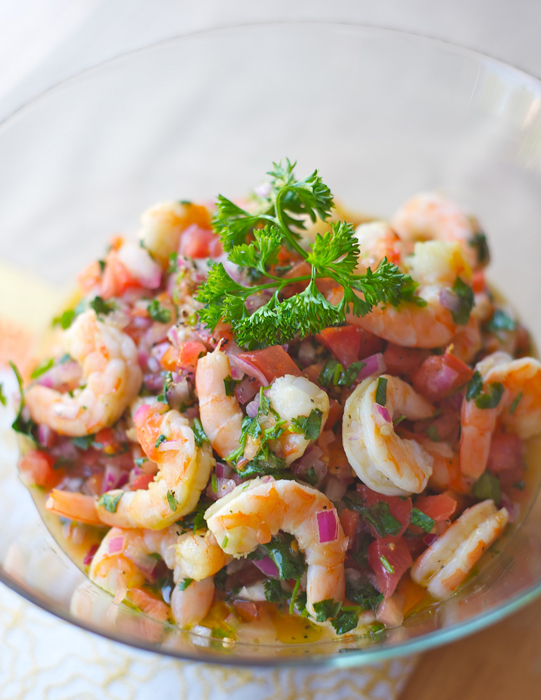 This shrimp ceviche recipe was inspired by a vacation I took when I was young to the pacific beaches in Nayarit. There is a paradisiacal place called Bucerias Nuevo Vallarta, Mexico. The locals visit this place during the weekend and celebrate by having a feast under a "palapa" cheering with cold "Pacifico" beer, eating fresh seafood just caught from the sea and prepared right there by local cooks that have small restaurants along the beach. To start the feast they do it with shrimp ceviche tostadas!
INGREDIENTS
1 pound of fresh pre-cooked deveined shrimp medium size
1 medium size purple onion chopped finely (to avoid crying put the onion in the freezer for 5 minutes that keeps juices locked)
1 garlic clove best to puree it (can use fresh garlic paste, you don't want to garlic to show in this plate)
1 large beefsteak tomato chopped finely (1 ½ mediums if not find a big one. If you don't like tomato you can skip).
1 fresh serrano chile chopped finely
Cilantro rough chopped (add this before serving, cilantro tends to absorb liquid and lose freshness)
1 cup of lemon juice, 2 spoons of salad vinegar
½ cup of extra virgin olive oil
Pinch of cumin
Salt & pepper
Preparation time: 20 minutes. Serves 8-10 servings. Approximate cost per serving $2.00
For preparing the shrimp ceviche put all the ingredients of the list together in a crystal bowl (with the exception of the cilantro), mix all together taste and condiment as necessary. Cover with plastic wrap refrigerate, let it sit for few minutes.
Few things to consider when preparing this dish: Can use frozen pre cooked, deveined shrimp. If you use this kind of shrimps defrost partially using cold running water, colder the better and the safest. Shrimp temperature is very important to avoid bacteria.
Shrimp ceviche tastes absolutely delicious, sounds not that easy to prepare but it is not, you will hit a home run!
This shrimp ceviche recipe is great for parties as a finger food or to start a meal looking fancy.
Try other of my shrimp recipes just click on the image.
UMAMI Shrimp Ceviche with Mango Pearls and Slices of Serrano Peppers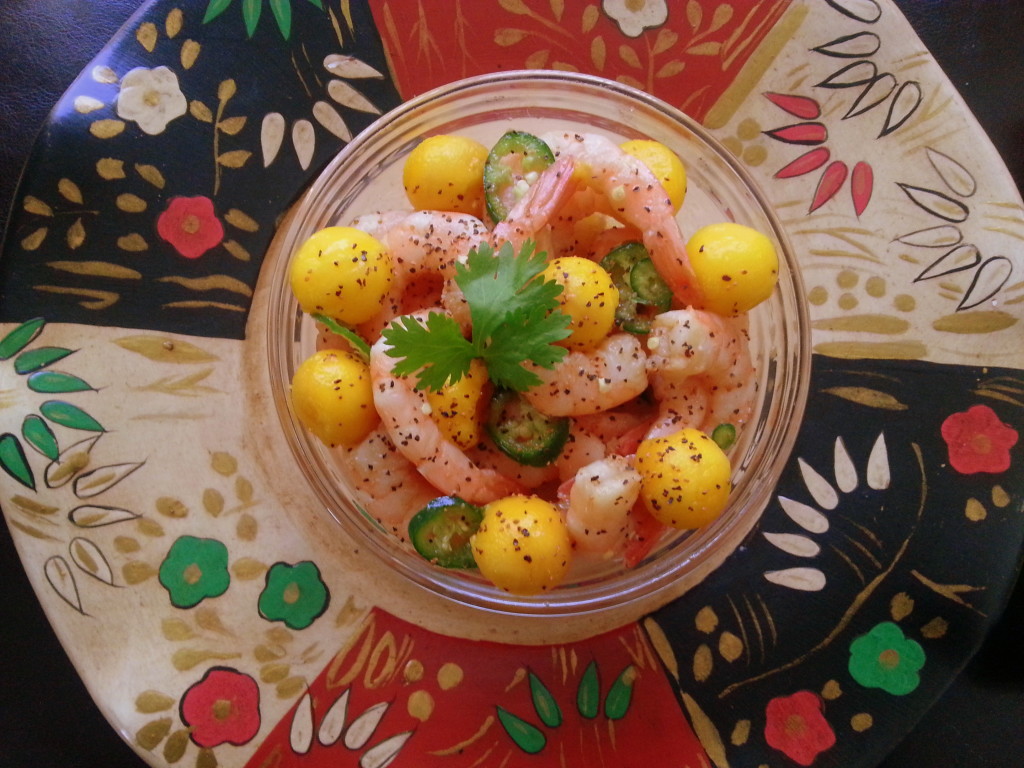 Grilled Shrimp Appetizer with Mango Dipping Sauce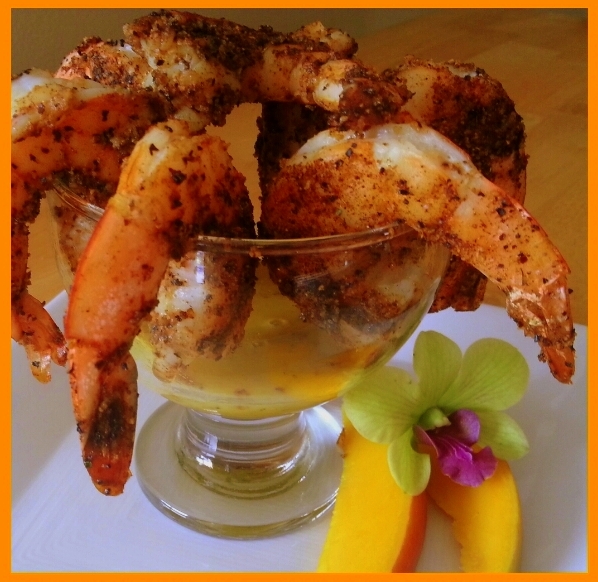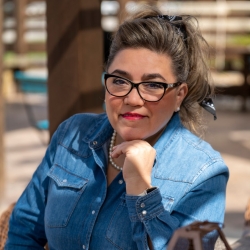 Latest posts by Chef Adriana Martin
(see all)