This post is also available in: Español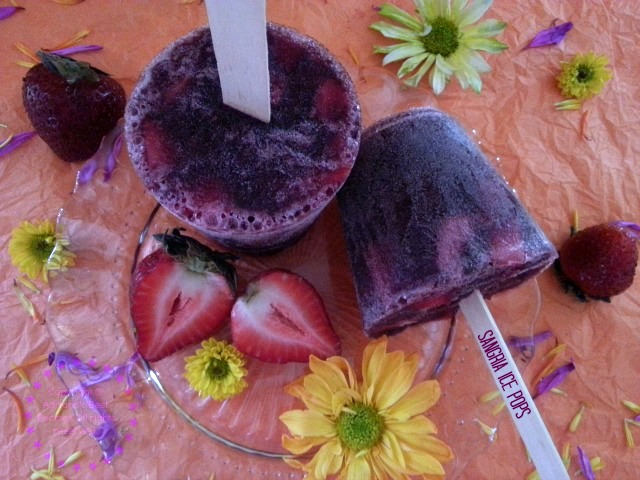 This post is brought to you in collaboration with Sangria Beso del Sol though all opinions are my own. I love sangria and entertaining at home so this coming Father's Day and July 4th I am going to prepare some tasty recipes and refreshing cocktails like this Sangria Ice Pops perfect for the summer weather and for any occasion. My grandfather was from Madrid so I grew up embracing the Spaniard traditions and flavors and sangria is one of those beverages that was always present in family gatherings. My grandmother was used to prepare it fresh with real lime juice and fruits. It is easy to make but when you are having many dishes to prepare there is nothing better than taking advantage of what is available in the market and Sangria Beso del Sol is great option because it is made with real ingredients including natural citrus and fruit juices and Spanish tempranillo wine, a subtle red wine perfect to blend with other flavors like fresh fruit and drink chilled. I invite you prepare with me this easy sangria ice pops.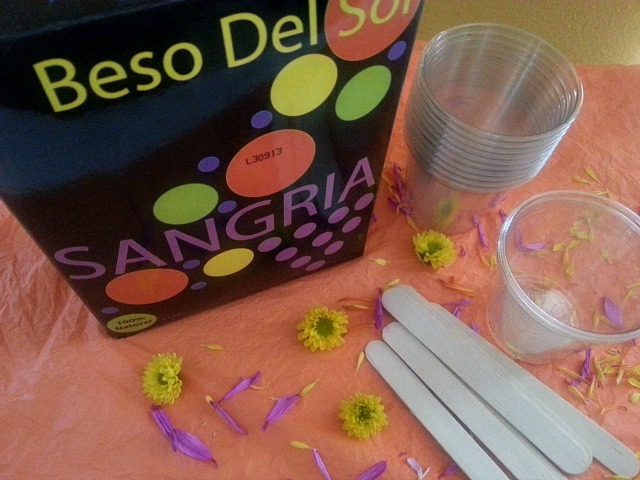 INGREDIENTS
1 bag-in-the box of Sangria Beso del Sol
2 cups of chopped fresh strawberries
12  wooden sticks
12 plastic cups (9 oz)
Preparation time: 3 hours (freezing time). This recipe makes 12 sangria ice pops. Cost per ice pop is less than $2.00 dollars. You will need a stray that fits in the freezer. Place the plastic cups in the tray and fill the cup half way with sangria. Place inside the freezer and check within an hour. When firm add the wooden stick and freeze for other half hour. Take the tray out of the freezer and add the chopped strawberries and fill the plastic cup up to the filling line. Carefully place the tray back in the freezer and let the sangria ice pops to get firmer until they are completely frozen. You  can serve the sangria ice pops in the same plastic cup or without it.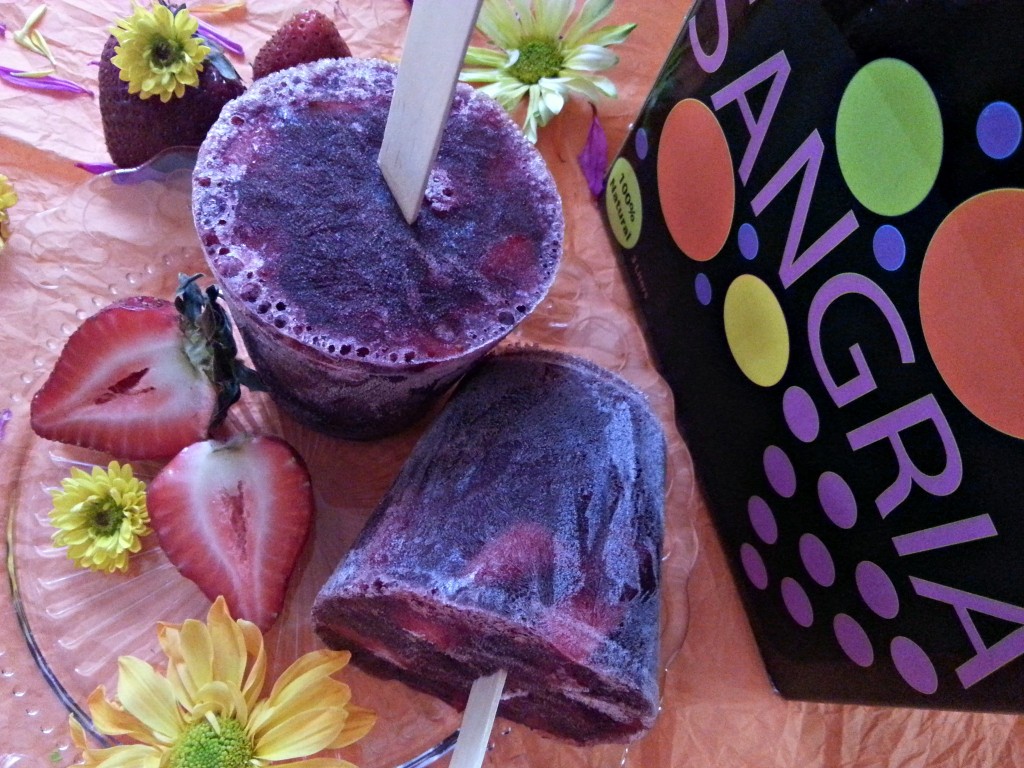 This is a fin way to serve a sangria on a sunny day. Now that the soccer fever has started this sangria ice pops I am sure will be a favorite treat to share with the grown ups.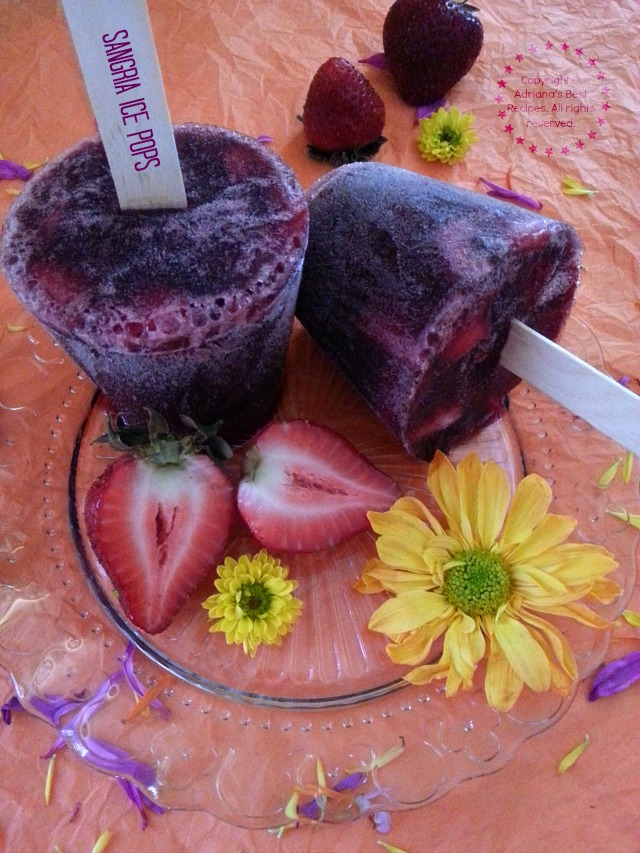 For the kids you can prepare this fun and creamy Coconut Strawberry Ice Pops so that they can enjoy a frozen treat too!
Please drink responsibly and do not drink and drive, somebody you love awaits for you at home.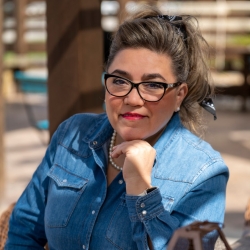 Latest posts by Chef Adriana Martin
(see all)