This post is also available in: Español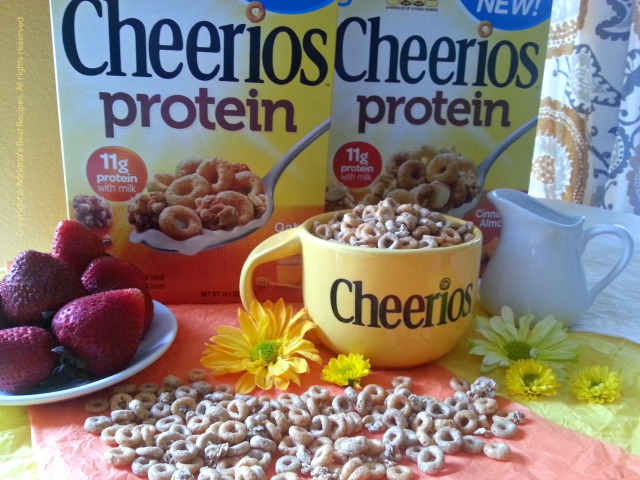 Disclosure: The information and samples have been provided by General Mills through Que Rica Vida.
I enjoy Cheerios as my morning breakfast and also sometimes as a snack or blended with my protein shake. For me this cereal is a perfect balance of flavor  and a sensible option for my daily diet. And now General Mills has given me the chance to debut here in Adriana's Best Recipes the NEW Cheerios Cereal, Cheerios Protein!
General Mills in their efforts for offering  great ways to help families start the day better together with products that we all can enjoy and solutions for the busy schedules we have they have created a cereal that can keep us energized during the day since now Cheerios contains protein.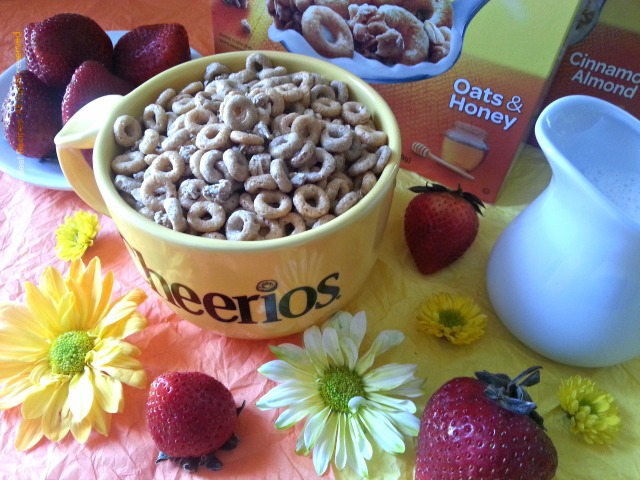 The new Cheerios Protein product comes in two different flavors, oats and honey and cinnamon and almond. Both are very tasty and combine very nicely with fresh fruit if desired. Nowadays, that we all have busy schedules it is important to have breakfast so that we have the energy to work through the day filling good. In my country there is a say that says "full belly, happy heart" and I agree with this because feeling satisfied and energized allows us to have a better day and be happier.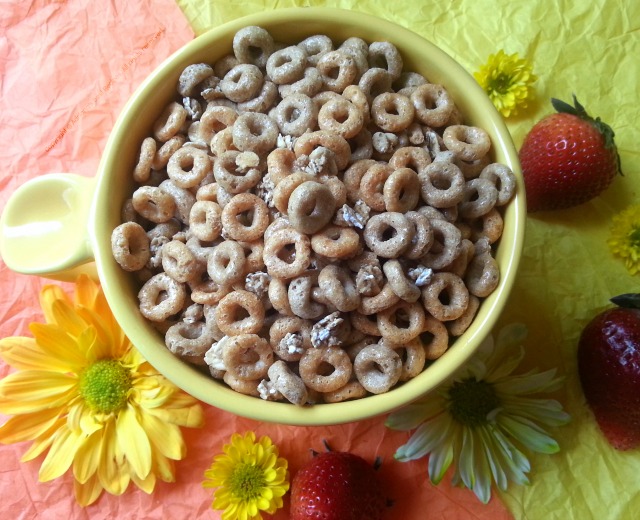 We as moms know how difficult it is to feed those picky eaters at home specially early in the morning when normally they don't want to get up for breakfast. With the new Cheerios Protein everyone in the family can have a quick breakfast or a breakfast on the go that will provide the needed energy for a busy day at school and or at work.
The 2010 U.S. Dietary Guidelines recommend that consumers choose a variety of protein foods and to choose those protein foods that are lower in fat and calories and for me and my family Cheerios Protein is a great option.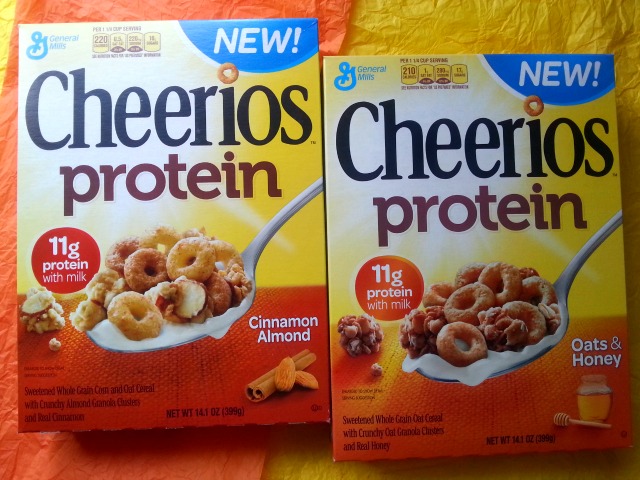 Adding protein to your morning routine doesn't have to be bacon and eggs. There are other tasty ways to get protein including cereal. And 1 ¼ cup Cheerios Protein plus ½ cup of Skim Milk  provides you with 11 grams of protein to start your day.
I invite you to meet the NEW Cheerios Cereal: "Cheerios Protein" with the 11 grams of protein per serving with milk.
Welcome Cheerios Protein!!!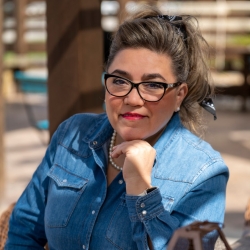 Latest posts by Chef Adriana Martin
(see all)