This post is also available in: Español
This post is brought to you in collaboration with the Boston Market, all opinions are mine alone.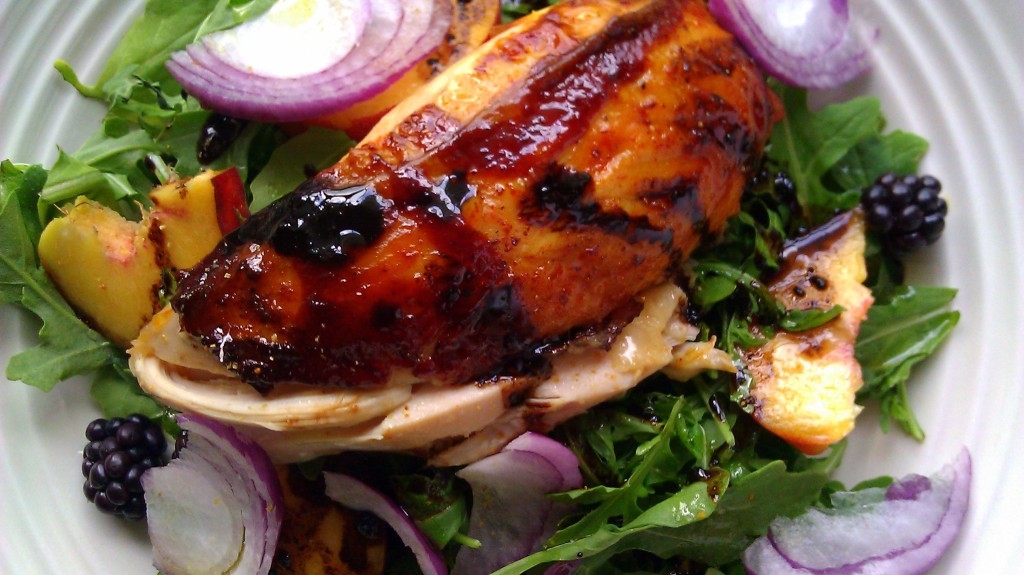 Nothing better than a hassle free dinner that only requires for you to buy a rotisserie chicken, a bag of lettuce and fresh seasonal fruits from your favorite supermarket to create a fresh and delicious Rotisserie Chicken Salad. This recipe is dedicated to all women that juggle many roles including being mom, friend, provider, lover, confidant and everything that makes our family happy and healthy.
INGREDIENTS
1 bag of field greens or arugula
1/4 of a purple onion cut in rounds
1/2 cup of blackberries
1 peach cut in slices
For the dressing:
1/2 cup of balsamic vinegar
2 teaspoons of honey
1 cup of olive oil
Salt & pepper to taste
Preparation time: 15 minutes. Serves 4 guests. Place the field greens in a nice plate, cut the chicken in parts and serve favorite part to each guest. Add the fruit and the onions. To prepare the dressing combine all ingredients together and drizzle on the salad.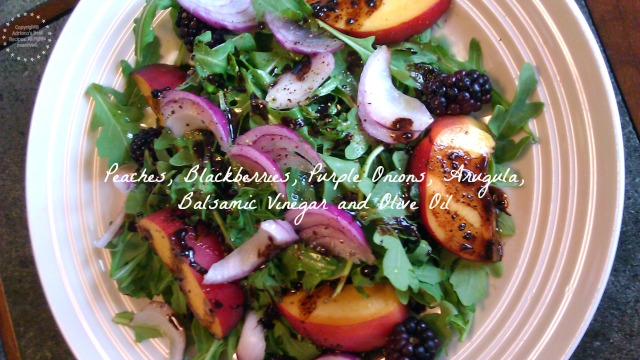 Enjoy with the family while everyone shares how their day went. Sometimes you just have to make it work and feed your family the best options available I think this easy meal could turn into a family favorite for those busy days.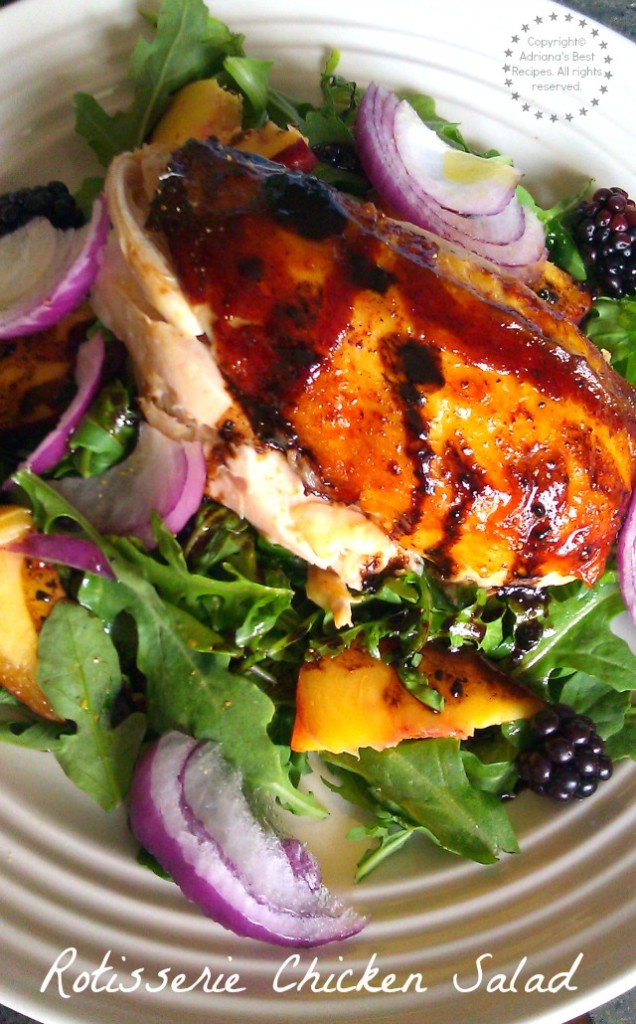 Did you know that more than 900 million chickens were used for rotisserie products last year alone, this I learned from the National Chicken Council.
Rotisserie Chicken is a tasty, cost-effective and convenient protein, perfect for a mealtime and incorporating leftovers in homemade recipes like tacos, enchiladas, sopes and soups. Even Musician John Legend can't get enough Rotisserie Chicken his pre-show ritual includes eating Rotisserie Chicken. That must be a delicious way to start a show!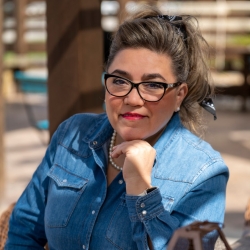 Latest posts by Chef Adriana Martin
(see all)