This post is also available in: Español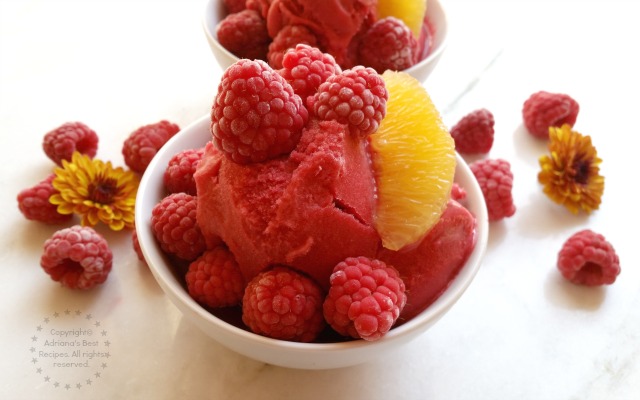 Last week I was in Anaheim celebrating a great accomplishment, I got the Top 100 Most Influential Latino Bloggers recognition by Latinos in Tech, Innovation and Social Media known as LATISM. The event included an award ceremony sponsored by Toyota and the dessert served at the dinner was a raspberry sorbet that I fell in love with so I decided to recreate this treat and created my own raspberry sorbet recipe, let's cook!
INGREDIENTS
4 cups of frozen raspberries (buy fresh and then freeze)
1/2  cup of sugar
2 tablespoons of fresh lemon juice
1/3 cup of cranberry juice
4 orange wedges
20 fresh raspberries
Preparation time: 15 minutes. Serves 4 portions. Cost per portion less than $2.00. You will need a high precision blender for best results.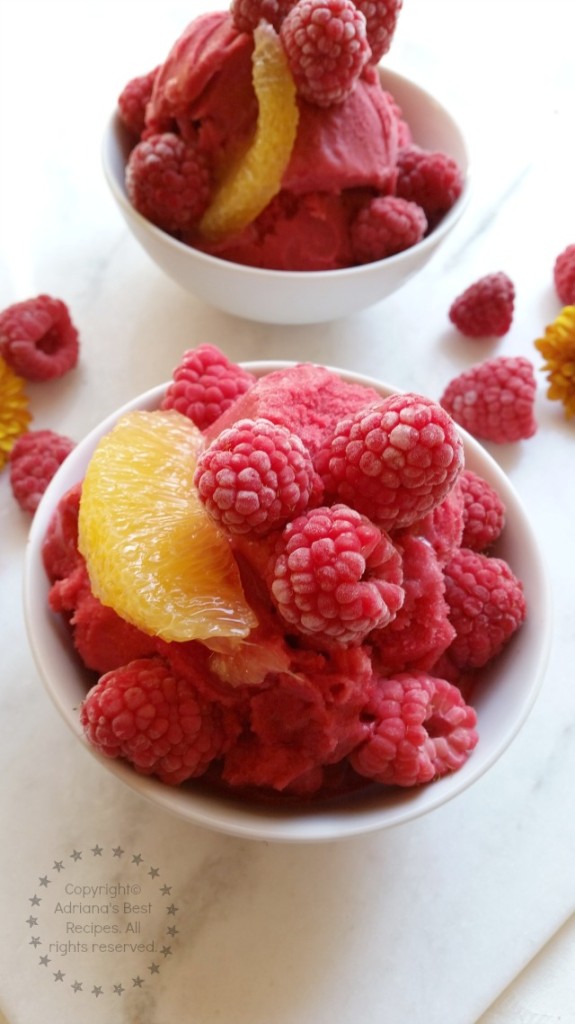 Fresh raspberries are now in season and can be found easily at the market. The trick of this recipe is to freeze the raspberries. Just place them directly in the freezer in the same packaging they come in. The freezing time takes around 2 hours or you can decide to buy and freeze overnight. Then prepare the recipe following day.
Place the frozen raspberries, the sugar, the lemon and cranberry juice inside the high precision blender and mix well until getting a sorbet consistency. You can serve immediately or place inside a plastic container and freeze until ready to serve. The serving suggestion is to add wedges of fresh orange and additional fresh raspberries. This looks great and also adds more texture to the bite.
Raspberries are a great fruit, I just love the tartness and the red color which it is almost the same as the new Toyota Camry. While at Anaheim during the Top Blogueras retreat I had the chance to learn more about Toyota and their products and I was very impressed with their commitment to the latino community.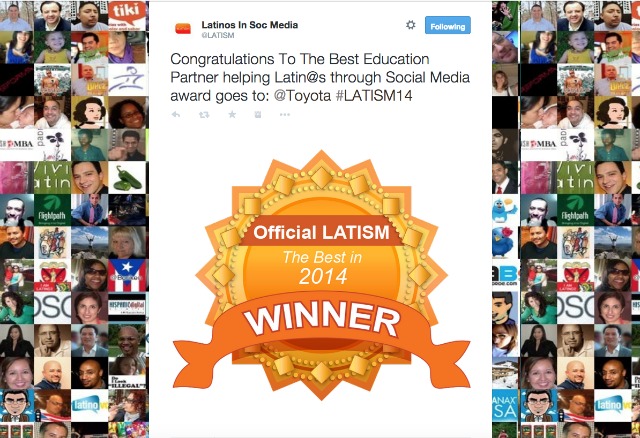 In fact Toyota Latino won the recognition as the best education partner helping Latinos through social media. That is why I dedicate this raspberry sorbet recipe to Toyota since education is something I am passionate about as well as social media. Thank you Toyota for helping our Latino community in education, such an important matter for our advancement.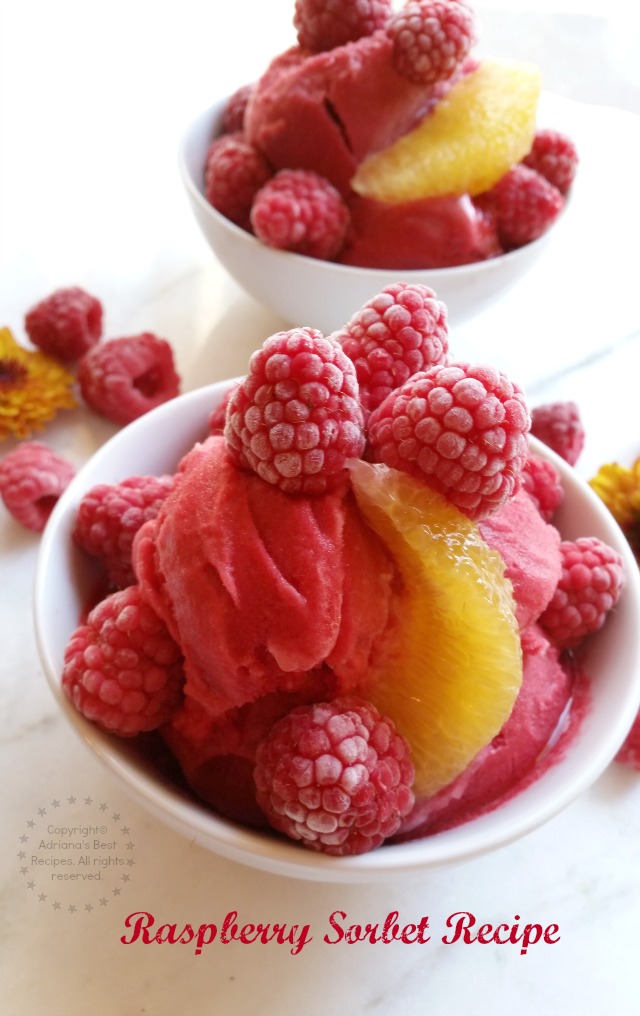 Enjoy this Raspberry Sorbet, a special dessert for any celebration including an awards dinner!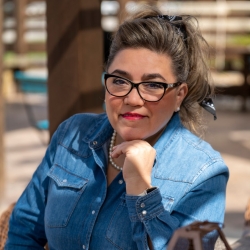 Latest posts by Chef Adriana Martin
(see all)