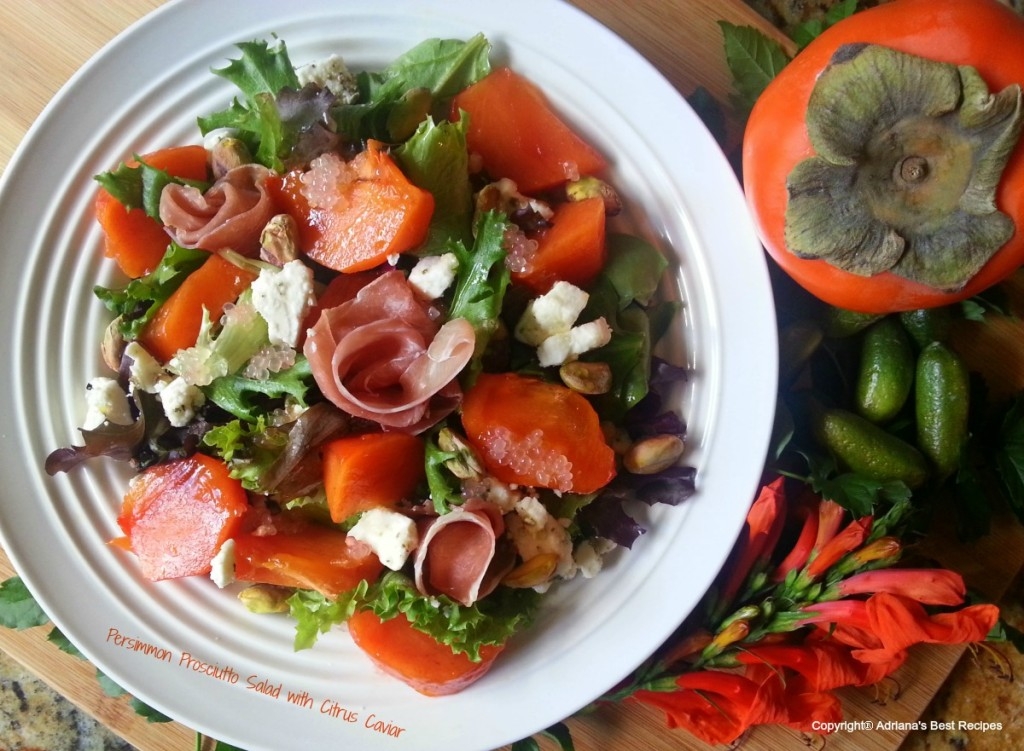 Persimmons for me were the fruit of 2013, year when I got reunited with them and enjoyed in different dishes and combinations including a persimmon cocktail and a cranberry sauce with persimmon. Since I am searching for lighter options this year decided to create a  Persimmon Prosciutto Salad that plays with the sweet and salty flavors and different textures including feta cheese, pistachios, finger limes and fresh spring mix. The combination of flavors is indeed a winner, so get ready to enjoy this Persimmon Prosciutto Salad and enter what I defined as my tasty gourmet world and happy place. Let's cook!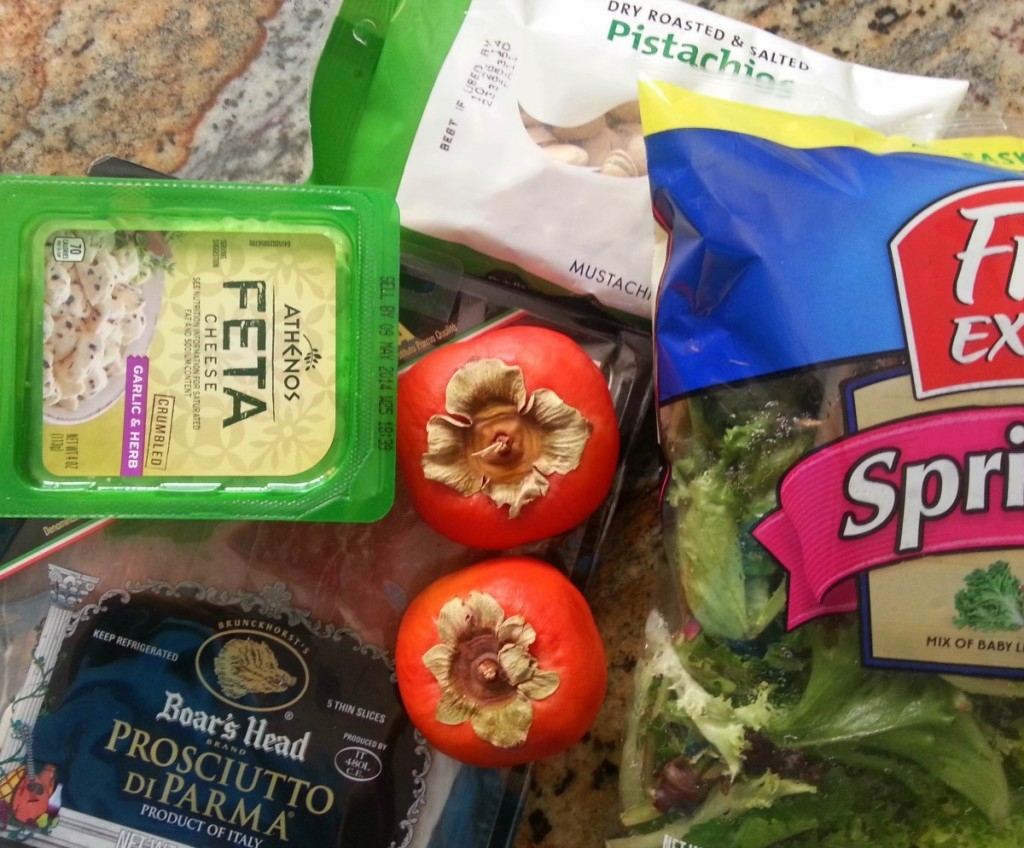 INGREDIENTS
4 cups of spring mix
8 slices of prosciutto di parma
4 finger limes
4 fuyu persimmons
1/2 cup of roasted pistachios with no shells
1 cup of feta cheese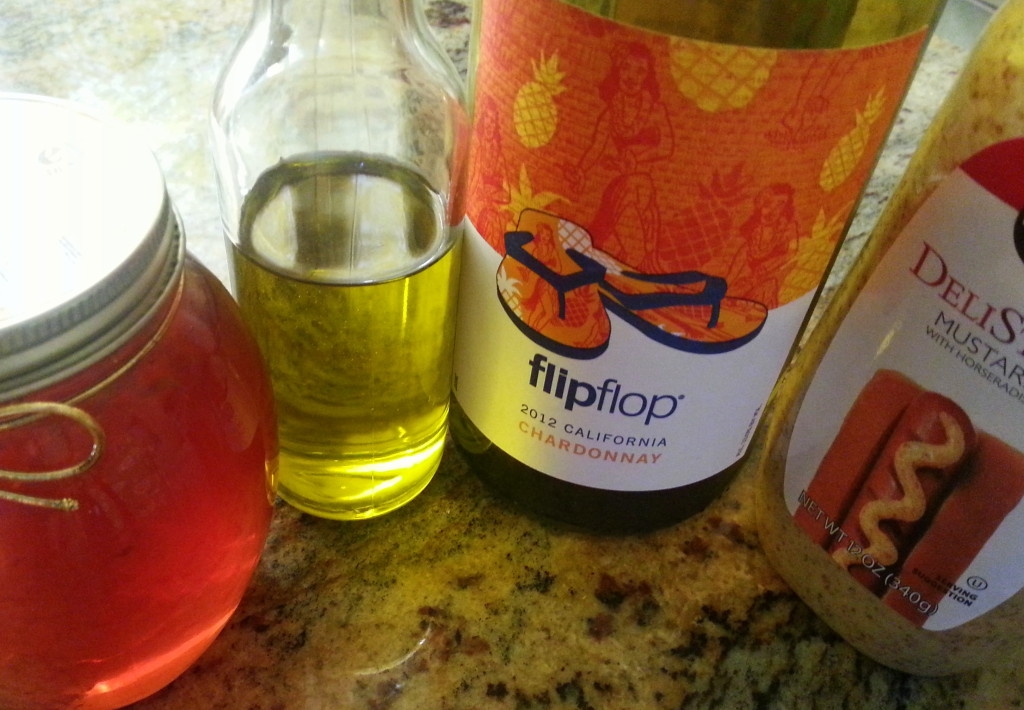 For the dressing:
1 cup of olive oil
2 teaspoons of dijon or deli style mustard
2 teaspoons of honey
1/3 cup of chardonnay wine
1/2 cup of salad vinegar
1 teaspoon of sea salt
1 teaspoon of ground pepper
Preparation time: 30 minutes. Serves four guests. Cost per person $4.00 dollars depending on the cost of the ingredients at your local supermarket. You will need a knife, chopping block, a mixing bowl or a bottle shaker for salad dressing, serving spoons and plates.
Start by placing a bed of spring mix in a salad plate, then add rolls of prosciutto di parma, slices of the fuyu persimmon, the pistachios, the crumbled feta cheese and garnish with the citrus caviar from the finger limes. Then proceed to prepare the dressing by combining all ingredients and stirring until getting a good emulsion. Drizzle the dressing on the salad and enjoy with a glass of Chardonnay wine.
This Persimmon Prosciutto salad is flavorful and delicate a true gourmet experience. You can serve before main course for dinner or eat as a light lunch. Persimmons are a very sweet fruit so all the flavor combinations suggested enhances the unique and delicious flavor of this fruit.
Enjoy!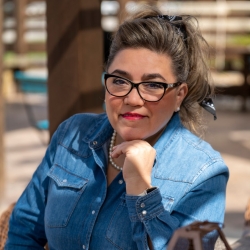 Latest posts by Chef Adriana Martin
(see all)