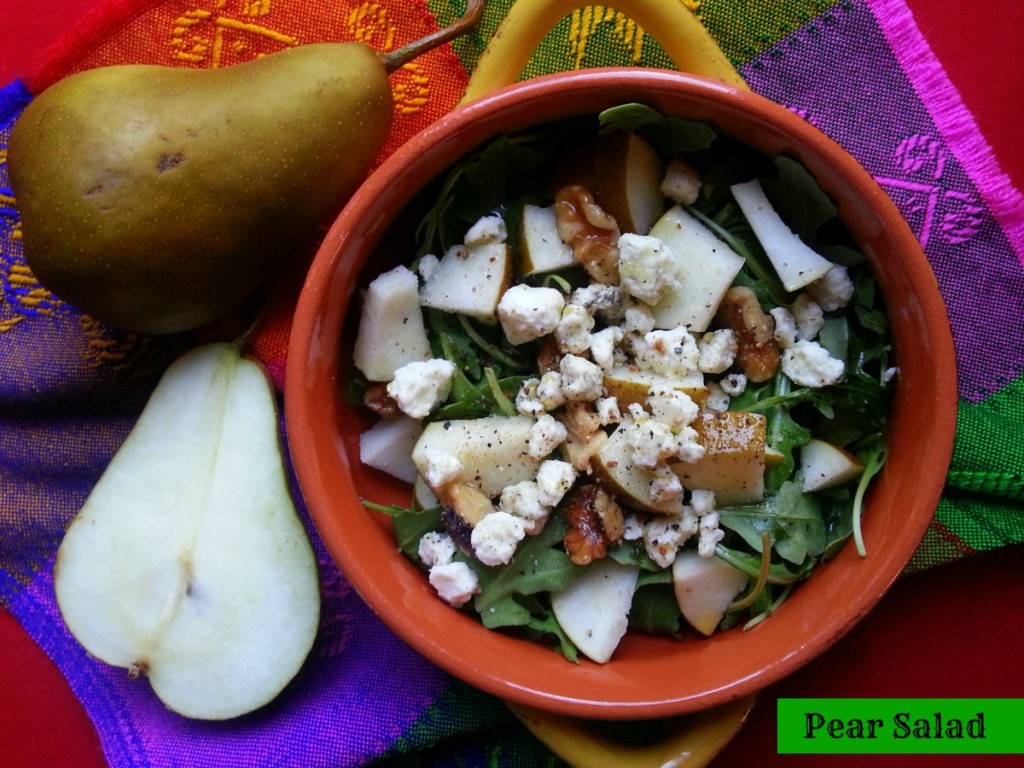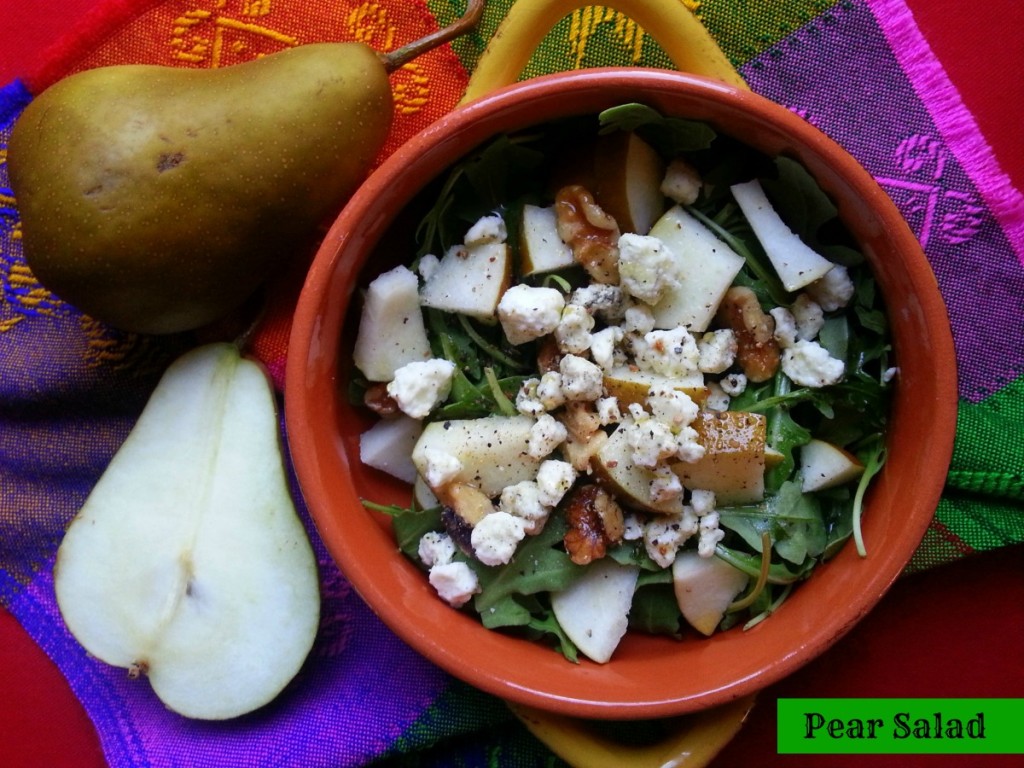 Fall is the time of the year when you can find best apples and pears in the local farmer's market. I particularly like the Bosc pears because they are sweet and firm excellent for poaching and using in salads that is why I got inspired on the flavors of this ingredient to create a pear salad using fresh greens and pairing with Italian gorgonzola dolce cheese. The combination of sweet and salty in this pear salad  is one of my favorites so let's cook!
INGREDIENTS
1 bag of 4 cups of field greens (the mix that includes arugula, baby greens and spinach)
2 bosc pears cleaned and cut in cubes
1/2 cup of gorgonzola dolce crumbled (you can replace with roquefort, gorgonzola or blue cheese)
1/2 cup of roughly chopped walnuts
1/2 cup of white balsamic vinegar
1 cup of olive oil
Salt and pepper
Preparation time: 15 minutes. Serves 4 guests. Approximate cost per person is less than $2.50 depending on cost of the ingredients at your local supermarket. You will need a salad bowl, a small mixing bowl or a salad dressing mixing bottle, a chef's knife, a cutting board, fork and spoon.
Start by cleaning the bosc pears well using running water and soap, then cut the stem and remove the seeds, do no peel the peel has also the vitamins and the fiber we need. Then cut in cubes and reserve. Place the field greens in the salad bowl, add the pear cubes, the walnuts and the cheese. To prepare the dressing combine the vinegar with the olive oil and add salt and pepper and combine. To serve drizzle the salad with the white balsamic vinegar dressing and enjoy!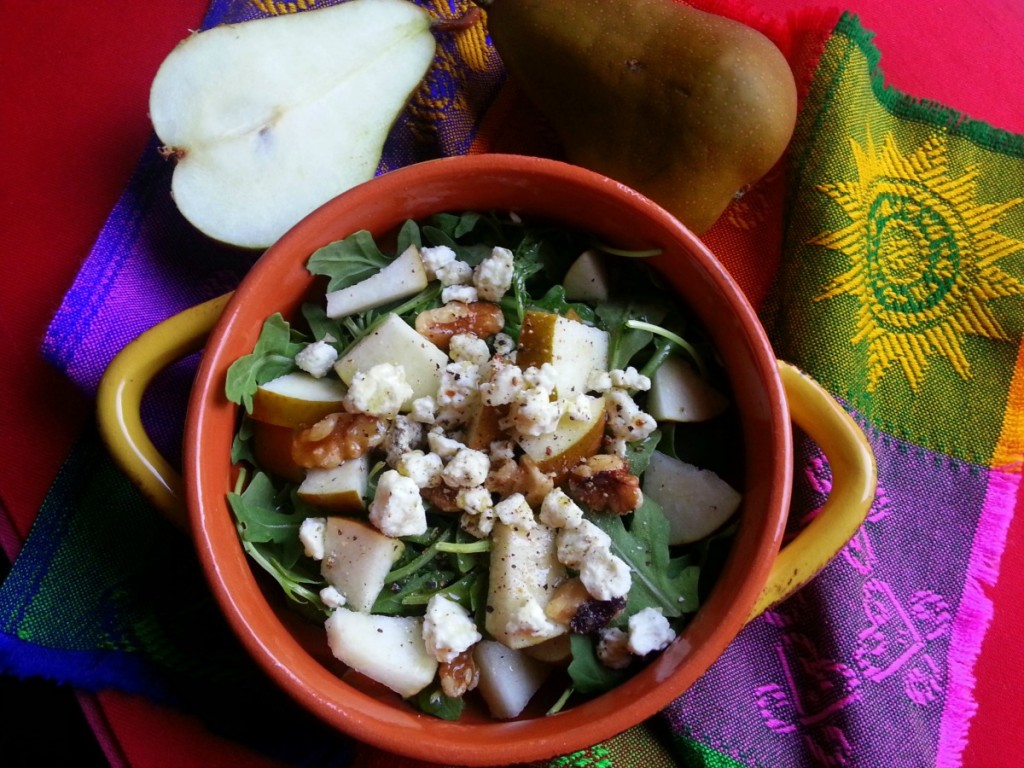 Look for coupons on your newspaper or online to save. Using seasonal ingredients also saves money so definitely this seasonal pear salad will help with the family budget. Don't forget to visit Viernes de Recetas Economicas for more delicious and affordable recipe ideas!