This post is also available in: Español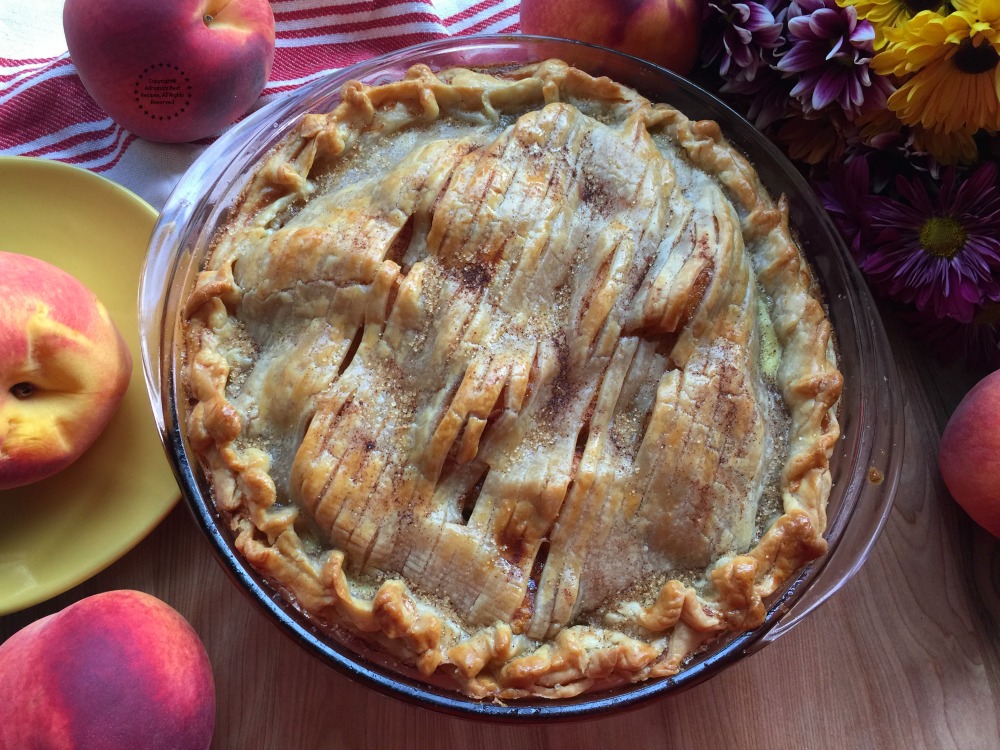 Peach pie is one of those desserts that I love to serve for Thanksgiving and when peaches are in season. Using seasonal fruit really makes the difference as using sweet and perfectly ripen fruit is what will make this pie the best you have ever tasted.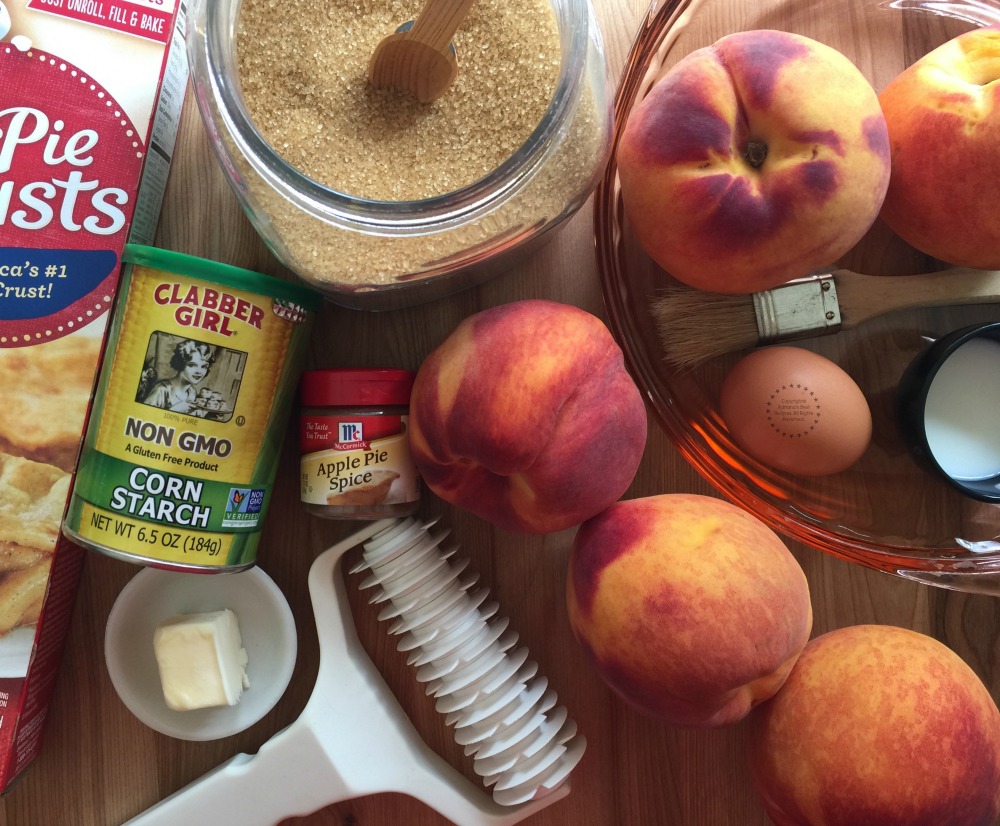 Pie recipes are simple but at the same time to taste good you have to use the correct ingredients. Homemade dough is the way to go but also using good quality commercial dough is a good option. Specially when you have to prepare so many dishes for a special meal.
There is nothing better than a freshly made pie to end a good holiday meal. And this peach pie is a great bite and an easy dessert that is somewhat hassle free and tasty.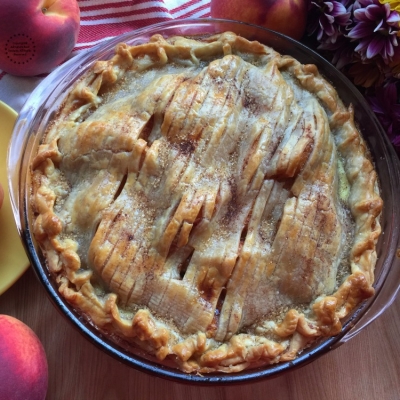 Peach Pie
This peach pie has the perfect balance of sweet, tart and warm. A very special dessert to serve this peach season and end a meal with the perfect bite.
Ingredients
4

ripe peaches

4

cups

of water

1/4

of butter

2

premade pie crusts

2 1/2

cups

of turbinado sugar

1

tablespoon

of cornstach

1

tablespoon

of apple pie spice

cinnamon and clove

1

egg

1/3

cup

of milk
Instructions
Add 4 cups of water to a soup pan and let it boil. Add one by one the peaches and let them soak for 3-5 minutes.

Peel the peaches and cut in wedges using a pairing knife. Place the wedges in a bowl and season with the sugar, the spices and the cornstarch. Mix well and set aside.

Grease a glass pie pan with butter and add the pre-made pie crust. Using a fork punch holes to allow the crust cook through. Add the peaches and finish with butter pieces.

Use a pie crust cutter to cut small holes to the second pie crust. Place this crust on top of the peaches and close the pie.

Beat the egg with milk and then use a small brush to apply the egg wash. This will allow for the pie to have a golden brown color when cooked. Place inside the oven and cook for 15-20 minutes at 375 grades Fahrenheit.
The fall always offers a bounty of stone fruit. I found these beautiful peaches at the supermarket. The technique for peeling them via a hot water bath or also called blanching. By submerging the peaches for few minutes in the hot water you can remove the skin in no time.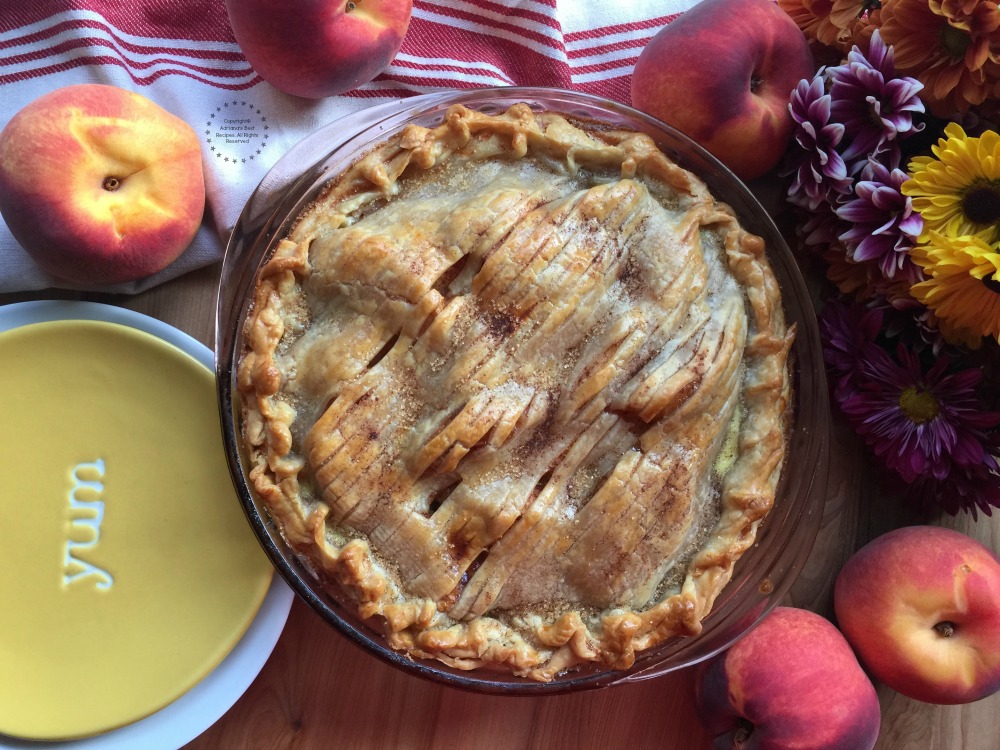 Then with the help of a paring knife cut perfect wedges for this yummy peach pie. When making pie with fresh stone fruit like peaches you need to use enough sugar and condiments to allow the fruit to develop a great flavor while the cooking process.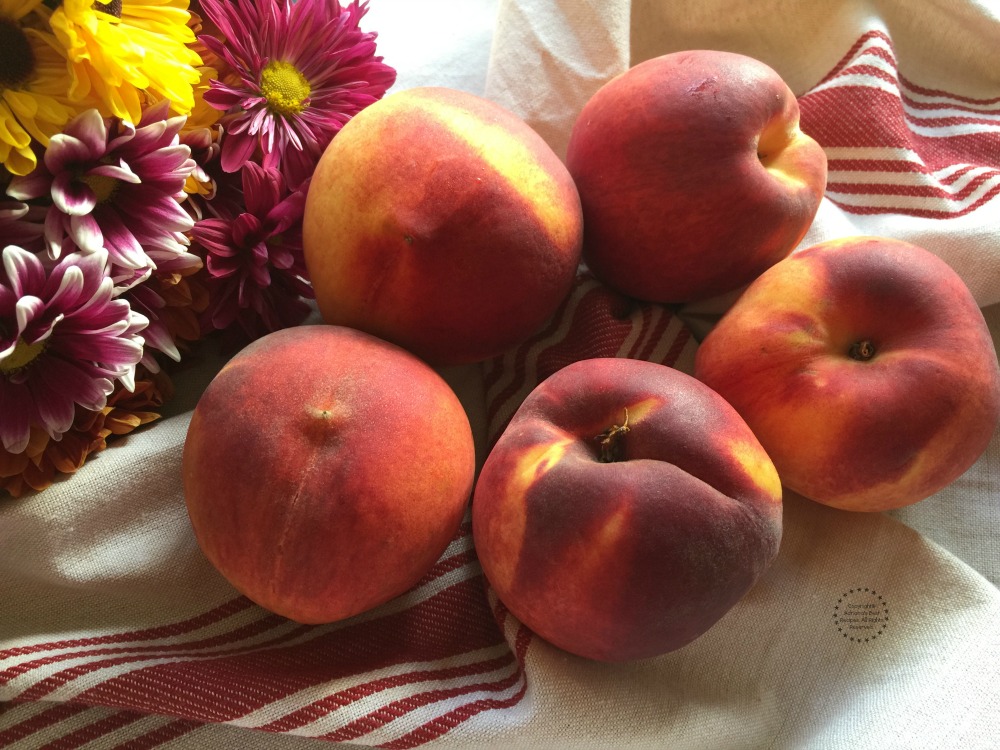 I enjoy using turbinado sugar, it gives a very nice sugary flavor but not overwhelming and then combined with the apple pie spice and the mild peachy flavor of the fruit results in a the perfect balance of sweet, tart and warm.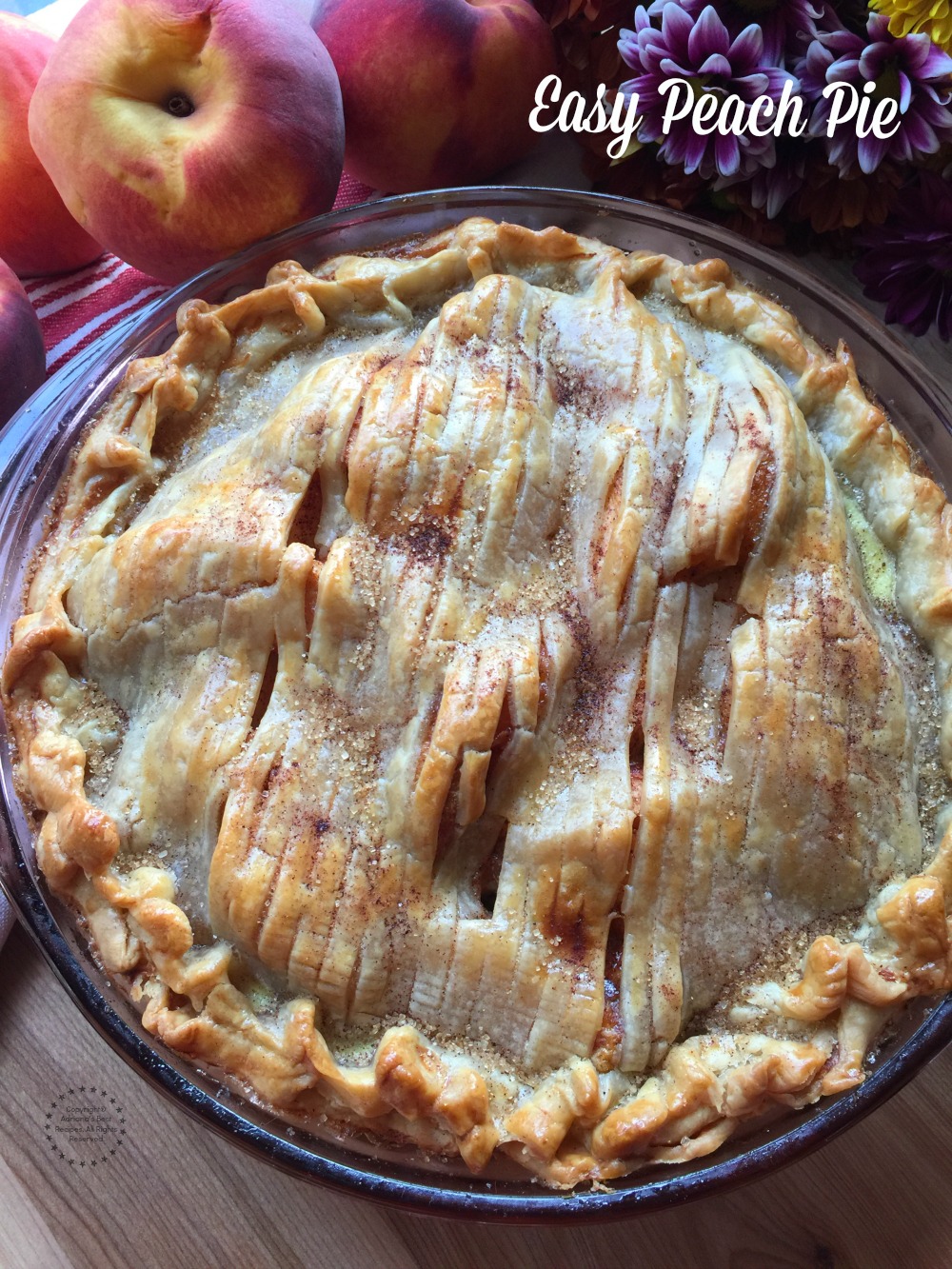 If still thinking about that special menu and don't have a dessert in mind, try this fresh peach pie recipe. It is ready in just few minutes and can be paired with vanilla ice cream or whipped cream and a cup of good coffee.
The perfect ending to a special meal!
Products from Amazon.com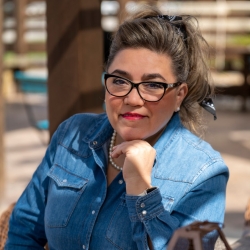 Latest posts by Chef Adriana Martin
(see all)