This post is also available in: Español
This shop and the recipe for the Fanta Cupcakes have been compensated by Collective Bias, Inc. and The Coca-Cola Company. All opinions are mine alone. #LayerOnLove #CollectiveBias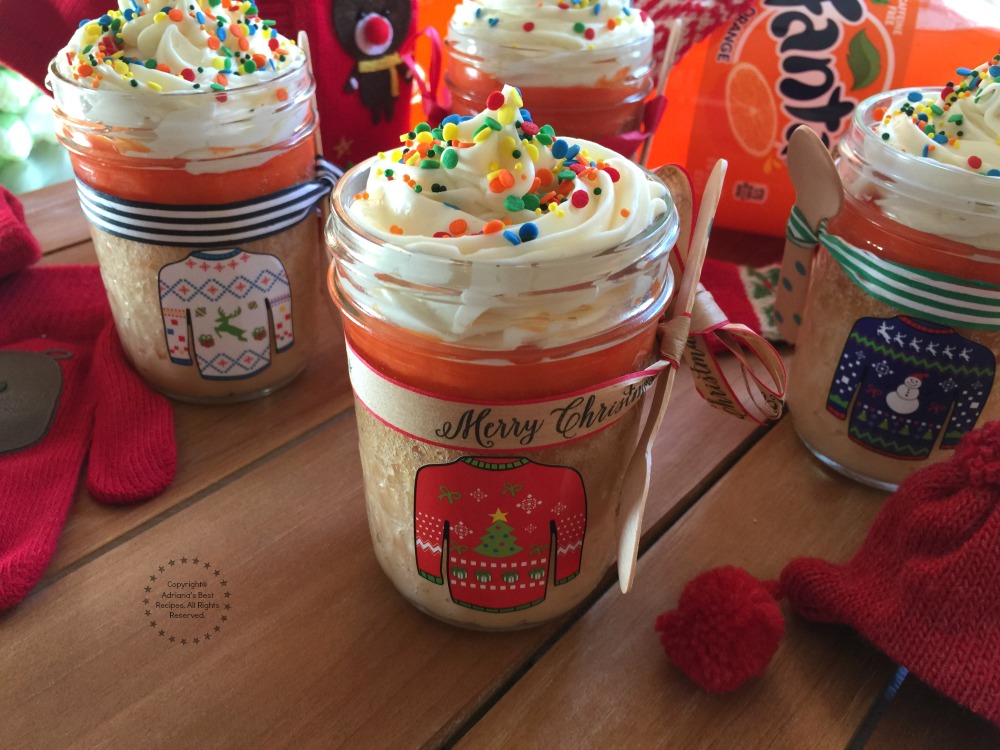 The holiday season calls for Fanta cupcakes in a jar to support a cozy charity. And Coca-Cola®, a company that I admire and have been fan since my childhood is supporting One Warm Coat®. A non-profit organization whose mission is to donate half a million coats this holiday season.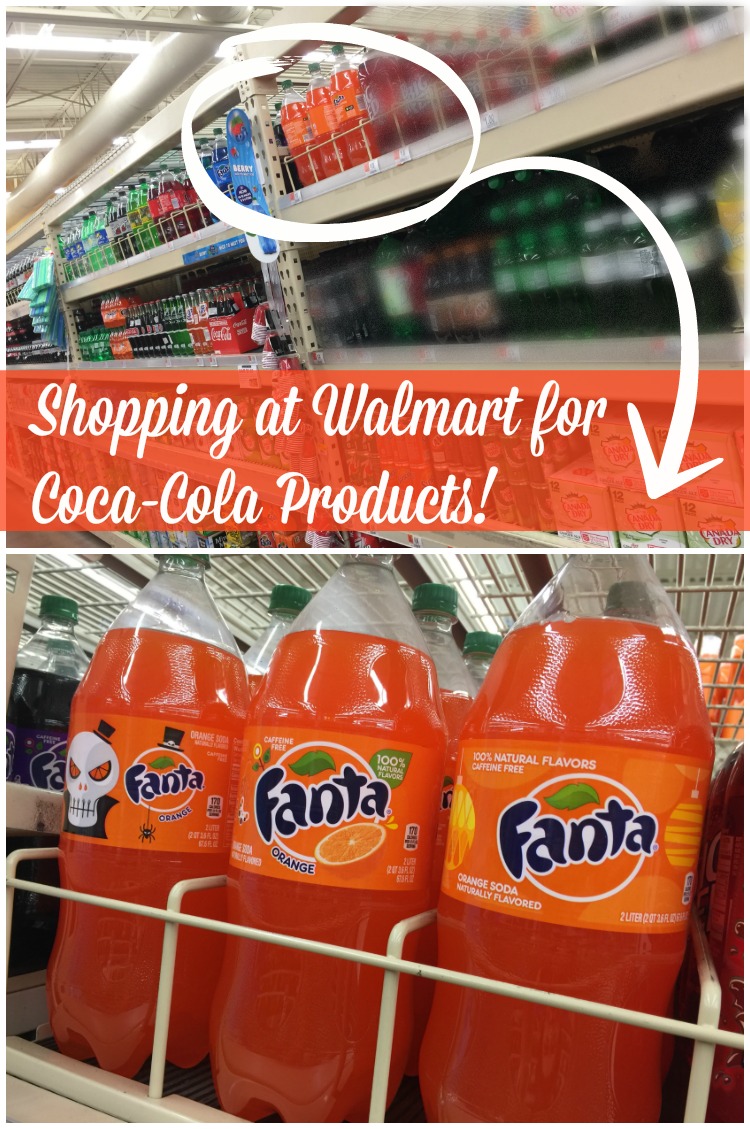 We all can help achieve this noble goal. Just stop by any Walmart store and buy Coca-Cola, Coke Zero, Coca-Cola Life, Diet Coke and or Fanta this Holiday season and bring it home. Then join the challenge sharing how you are helping those in need using the hashtag #LayerOnLove on social media.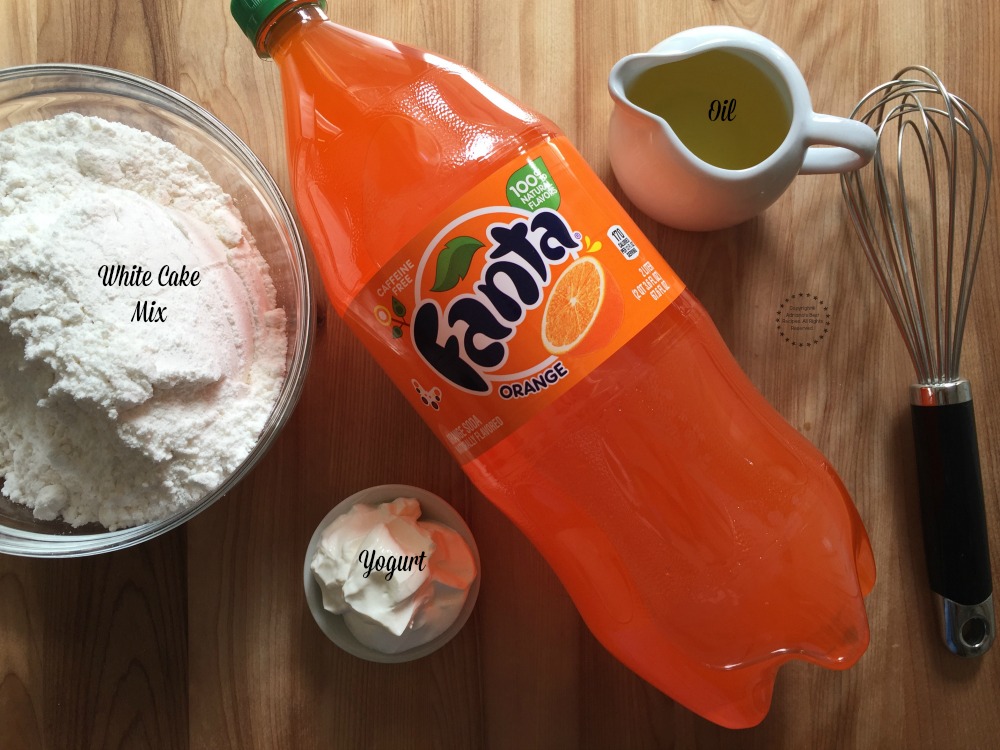 Coca-Cola products are always part of our celebrations and are present at our dinner table too. But now it will feel just right to cheer with a glass of Coca-Cola as we know that we're supporting a great company that supports such amazing causes.
We latinos love orange soda so I purchased Fanta at my local Walmart. Soda is a wonderful ingredient for making decadent baked goods like this Fanta Cupcakes in a Jar. Created to support the One Warm Coat initiative while helping those in need.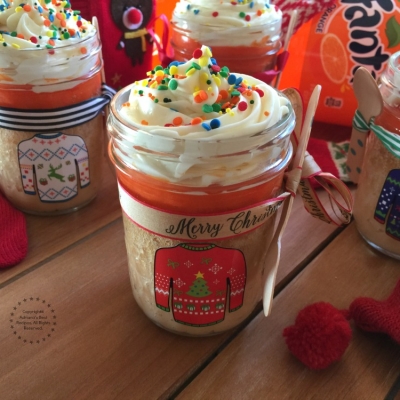 Fanta Cupcakes in a Jar
The Fanta cupcakes in a jar made with white cake mix, yoghurt and Fanta. Using ready made frosting and mason jars as the vessel for the cakes. This is an easy sweet treat that all the family can help to make. And perfect for gift giving.
Ingredients
1

package

of white cake mix

1/2

cup

of oil

1/2

cup

of Greek yoghurt

1

cup

of Fanta

2

cups

of orange color frosting

ready made

3

cups

of vanilla flavored frosting

ready made

1/4

cup

of colored sprinkles

6

small 8oz mason jars

with lids
Instructions
In a mixing bowl add the white cake mix, then add the oil, the yoghurt and finally the Fanta. Combine with a whisk and place the batter inside a decorating plastic bag.

Place the mason jars in a deep baking pan and start piping the batter halfway. Do that to the six jars. Then add enough water to the baking pan. It is required to cook the cupcake jars in a water bath to prevent cracking.

Bake the cupcakes inside the oven at 375 degrees Fahrenheit for 30-45 minutes. These cupcakes take longer to cook vs cooking on a traditional cupcake baking pan.

When the cupcakes are ready take out of the oven and let them get cold before decorating. You might opt to bake the day before to allow enough time for the cupcakes to get cold.

Use ready made frosting and add to a decorating bag. Pipe first the orange color and then the vanilla. Decorate with colorful sprinkles, stickers and and add a dessert spoon using some ribbon to attach it.
Notes
These Fanta cupcakes are great for gift giving and for handmade baskets.
The mason jar preserves the cake and allows for easy packaging and transportation.
The jar can be used again for other purposes too.
We live in Central Florida and here gets very cold starting December going through February. I cannot imagine up north those temperatures could be worse than here. Anyone in need could benefit getting a free coat to stay warm during this winter season.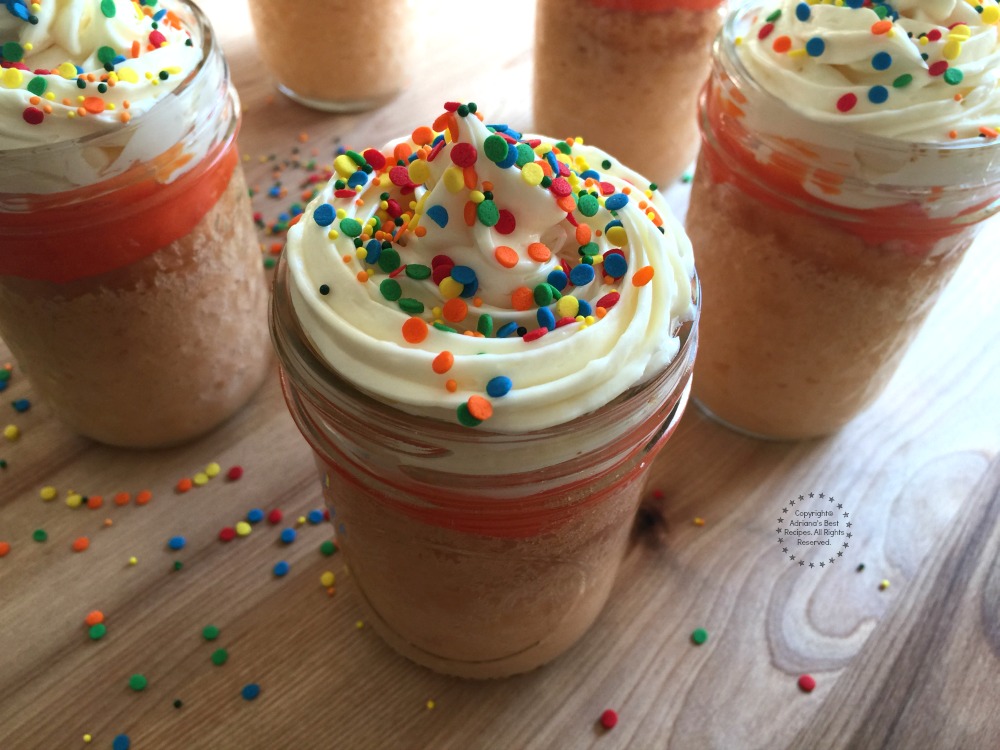 The holidays are such a nice time because we come together as a family and look for so many opportunities to celebrate and cherish good moments. But this season also invites us to reflect and help others via charity work, volunteering, or just by bringing a sweet smile to those that need a sparkle in life.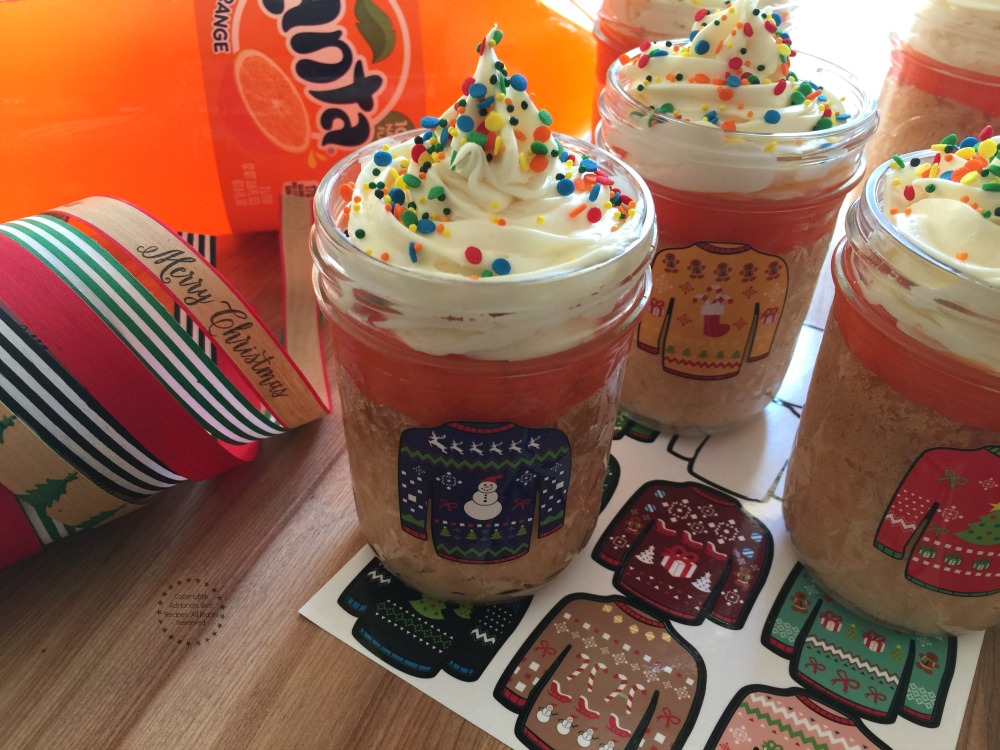 Every year we as a family come together to help our community preparing baskets and baked goods to give away. As well as visiting the elderly bringing them gifts and a smile. It is a meaningful way for us to give back all for the blessings that we have received during the year.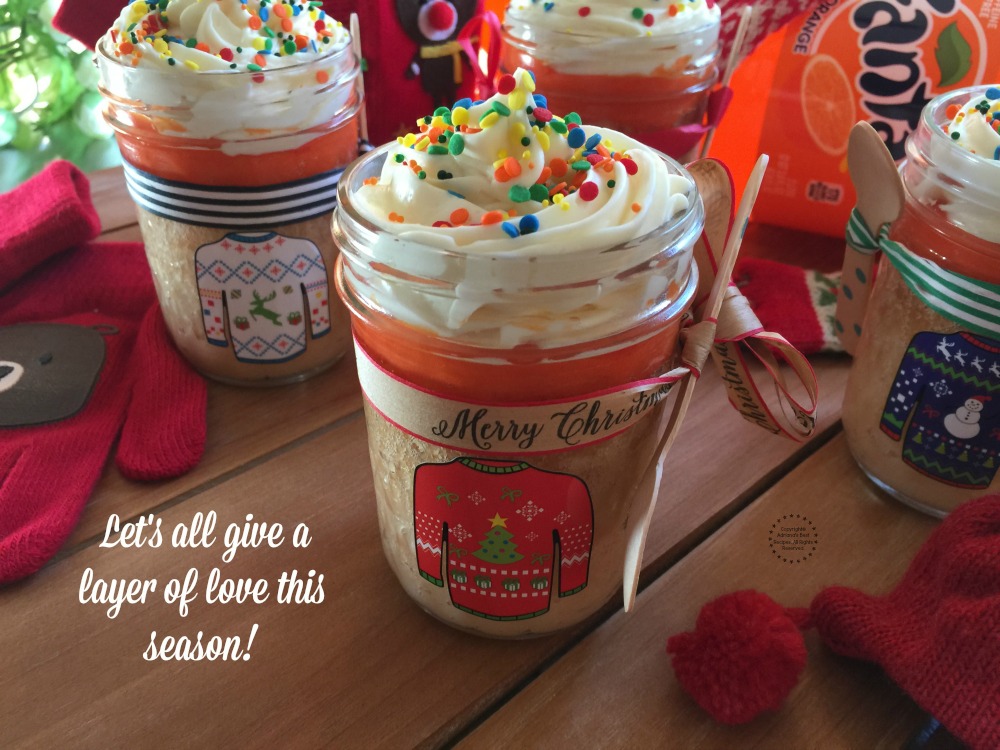 Cooking this Fanta cupcakes in a jar with the family it is a good idea. The jar preserves the cake and allows for easy packaging and transportation. And the jar can be used again for other purposes too. Cooking together allows us to create warm memories for the years to come. Making this Fanta cupcakes is very easy and everyone in the family can participate.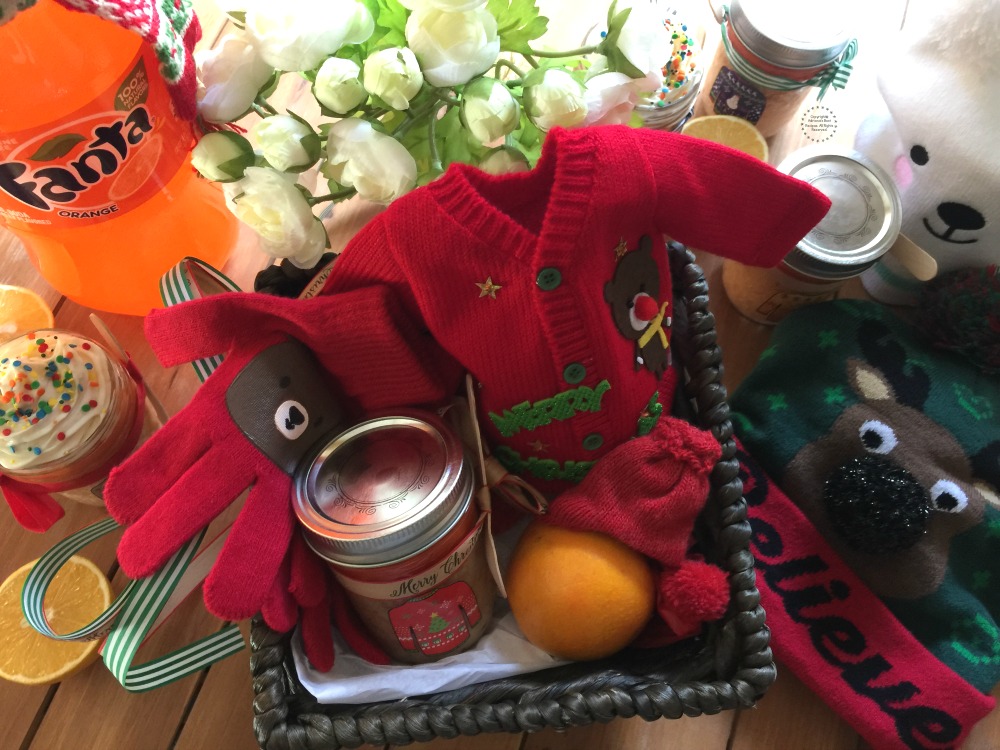 Just knowing these cupcakes will be donated for gift baskets warms my heart. Giving back and the importance to get involved and cook with love for others it is a wonderful feeling. We all deserved to be treated with kindness and to matter. Giving a sweet treat made with love helps bringing some joy to those that are going through a difficult time.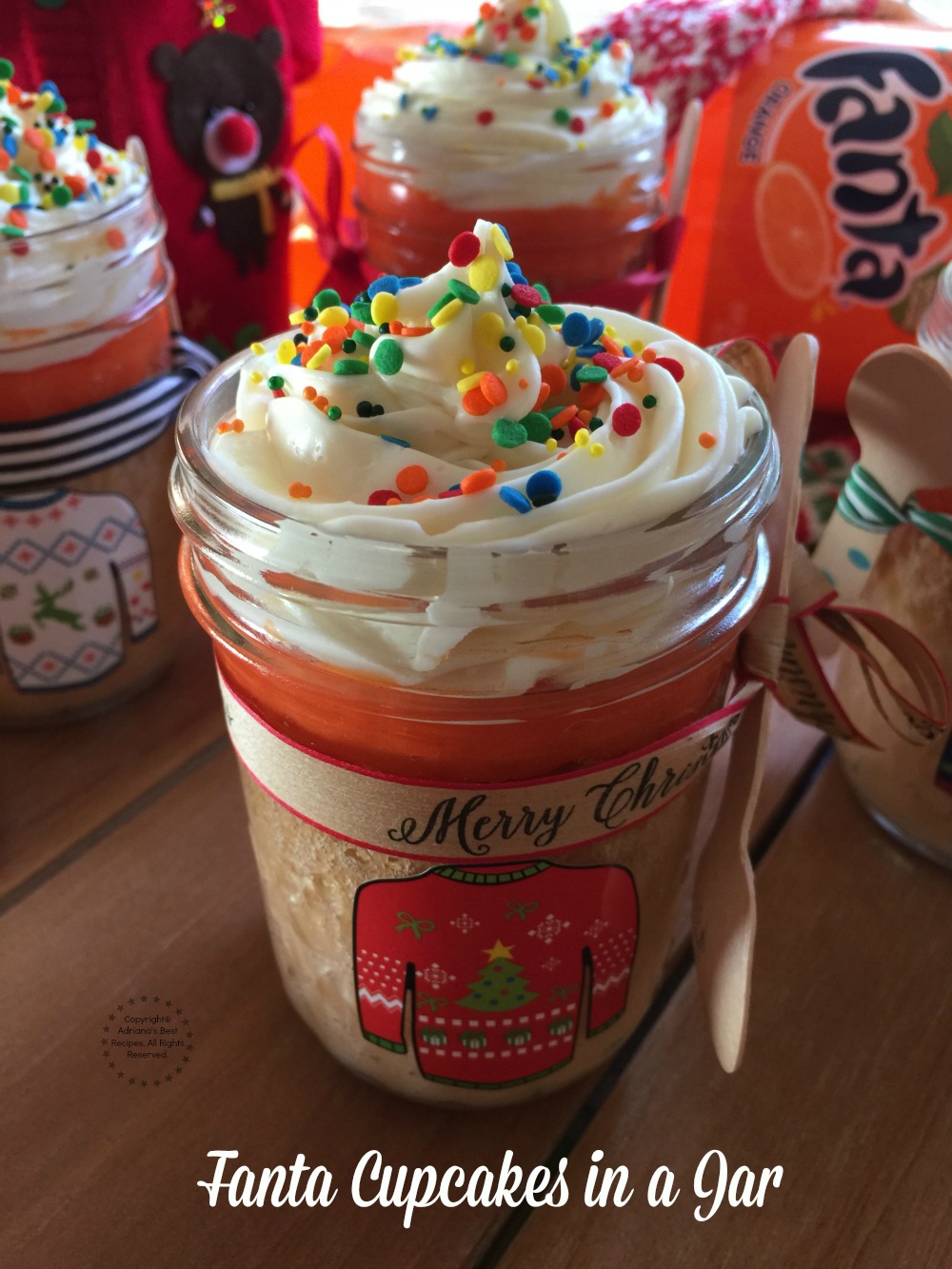 I really want to inspire you all to make this recipe and go out this holiday season and volunteer. Helping other families and doing it together has helped us become even more closer. You can do the same with your family and friends. Let's all give a layer of love this season.
By coming together and inspiring your followers to donate to One Warm Coat® on Coke.com/LayerOnLove, we could collectively help to put a coat on one million people in need this winter.
Products from Amazon.com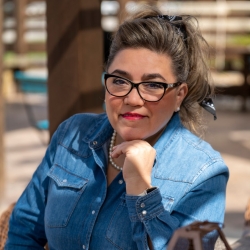 Latest posts by Chef Adriana Martin
(see all)