This post is also available in: Español
These recipes for the Mexican Milk Drinks are part of a sponsored collaboration with Milk Life Lo Que Nos Hace Fuertes Campaign. All opinions are mine.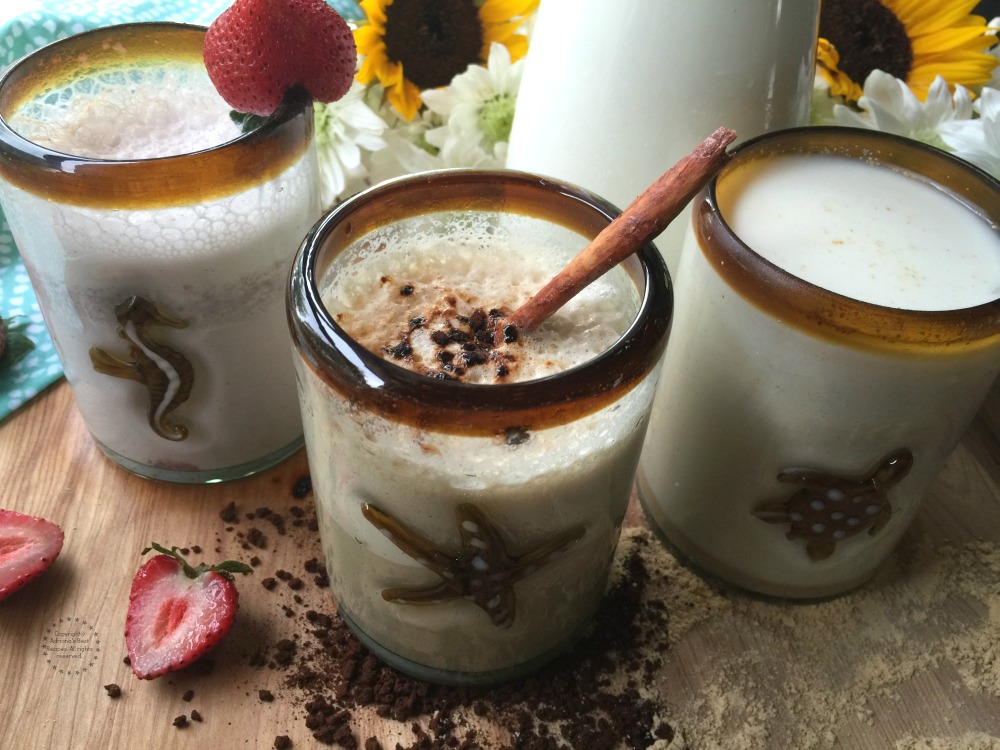 In my Mexican culture, we celebrate every day with a full glass of milk. Either for breakfast or as a midday snack and even for la merienda. There are several traditional Mexican milk drinks. Few of my favorites are horchata, cafe con leche, and leche con chocolate. And inspired in the flavors of the Mexican milk drinks I grew up with; I wanted to share with you three different recipes that are easy to make and very tasty.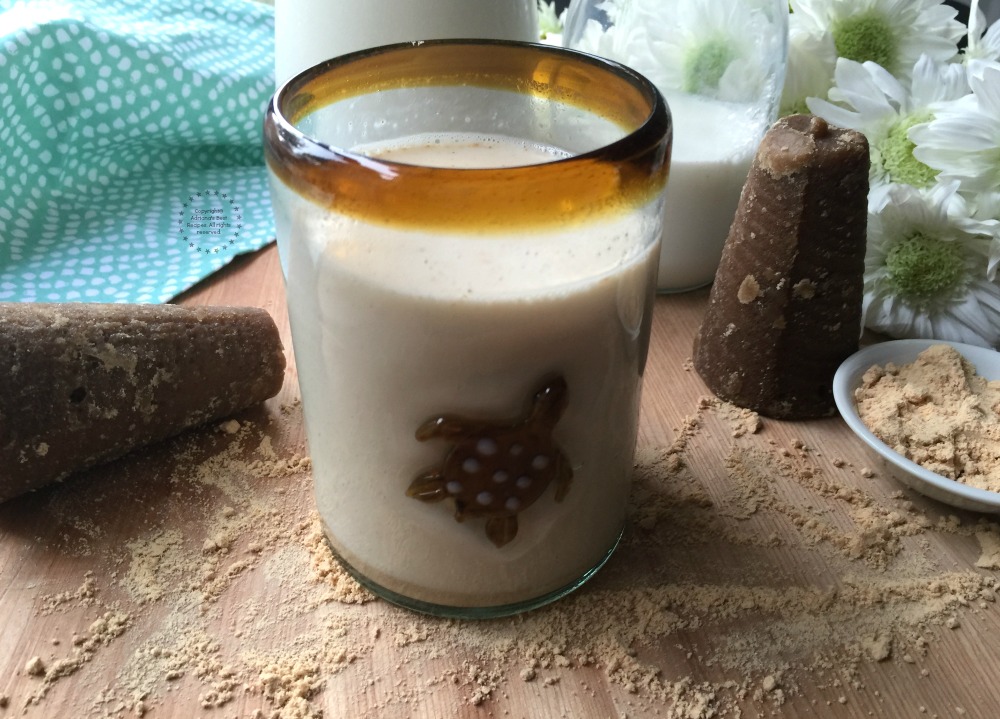 Milk with pinole was a must have in my childhood, and as an adult, it is a sweet treat that I cherish as it brings me so many good memories. Pinole is made with a special kind of roasted ground maize and sweetened with piloncillo or raw sugar and spices.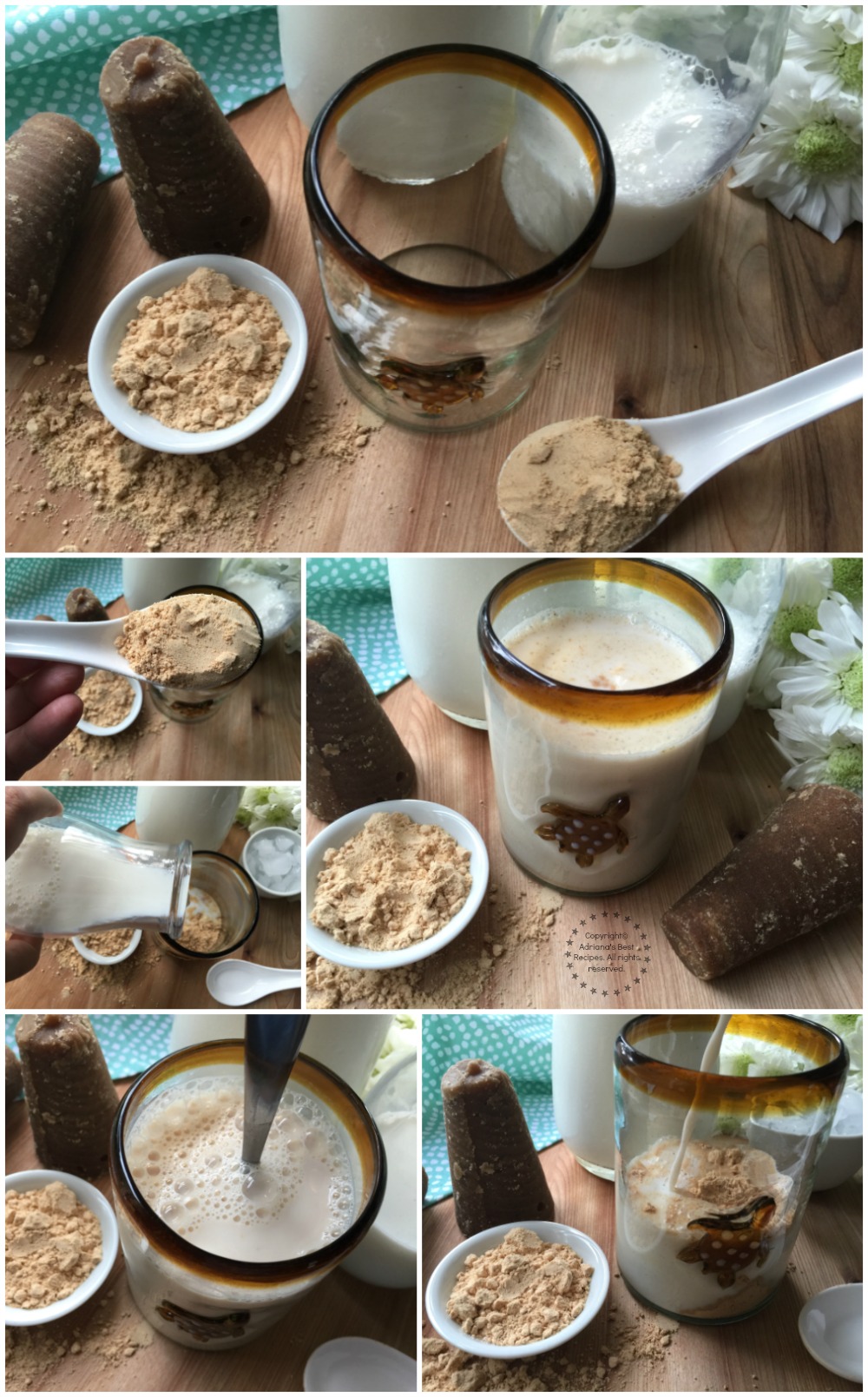 Pinole is part of my Northern roots and very popular in the state of Chihuahua. Pinole is an essential component of the Tarahumara diet too.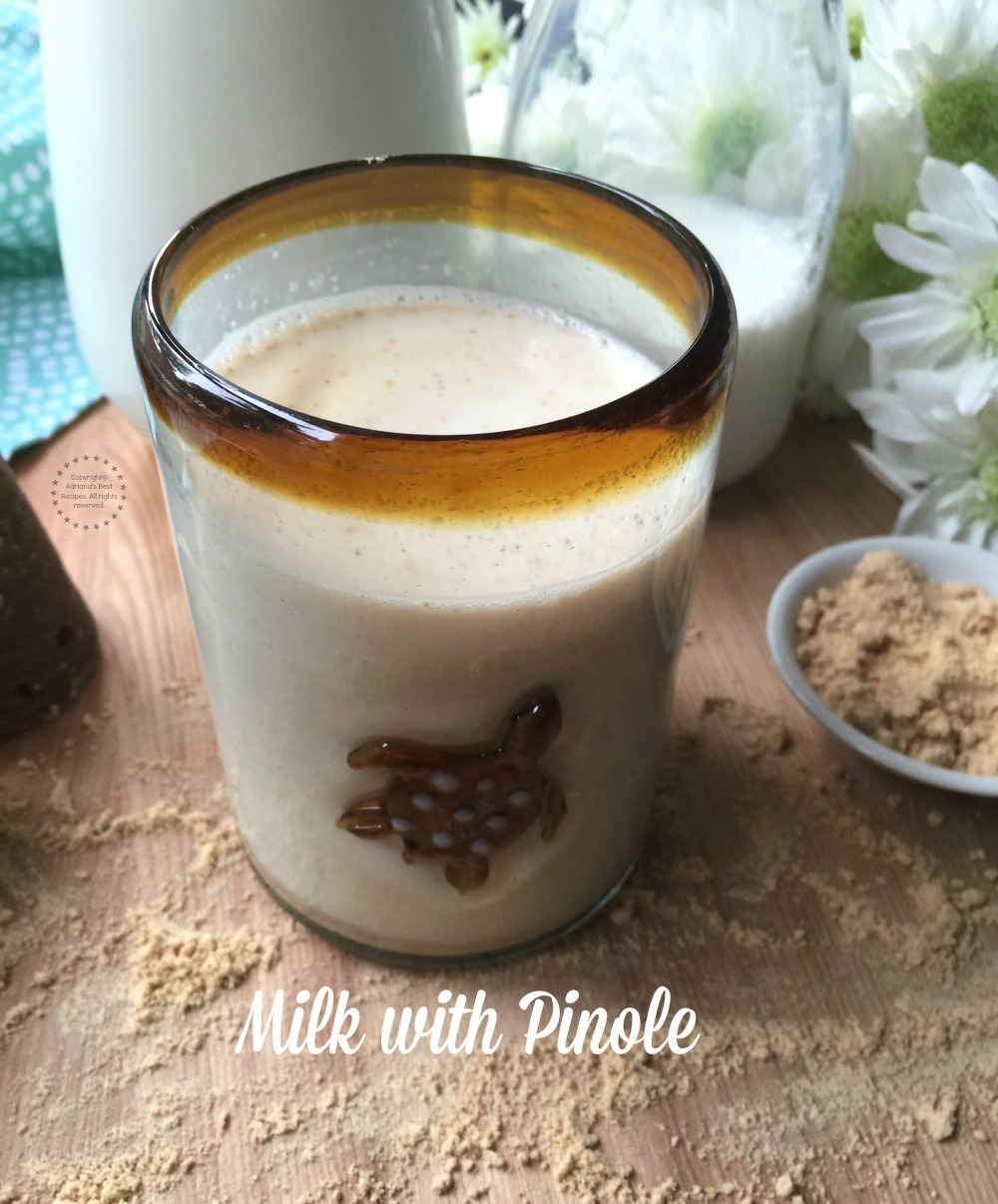 The name Pinole comes from the Nahuatl word pinolli, meaning cornmeal. This flour is grounded by hand on a stone and pestle, and it is also trendy in Nicaragua and Honduras. Pinole combined with an eight-ounce glass of milk it is nutritious and tasty.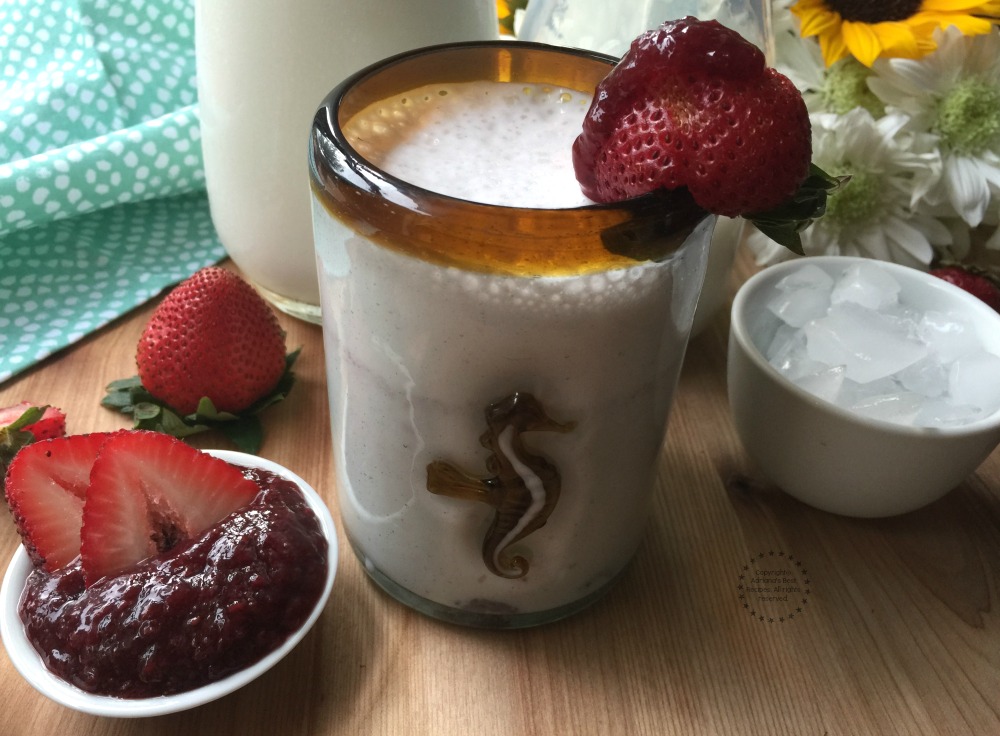 Milk with strawberry jam was a favorite in my home. My mom was used to fix this for me for breakfast, and I just loved it. It tastes like strawberries and cream and has very little sugar.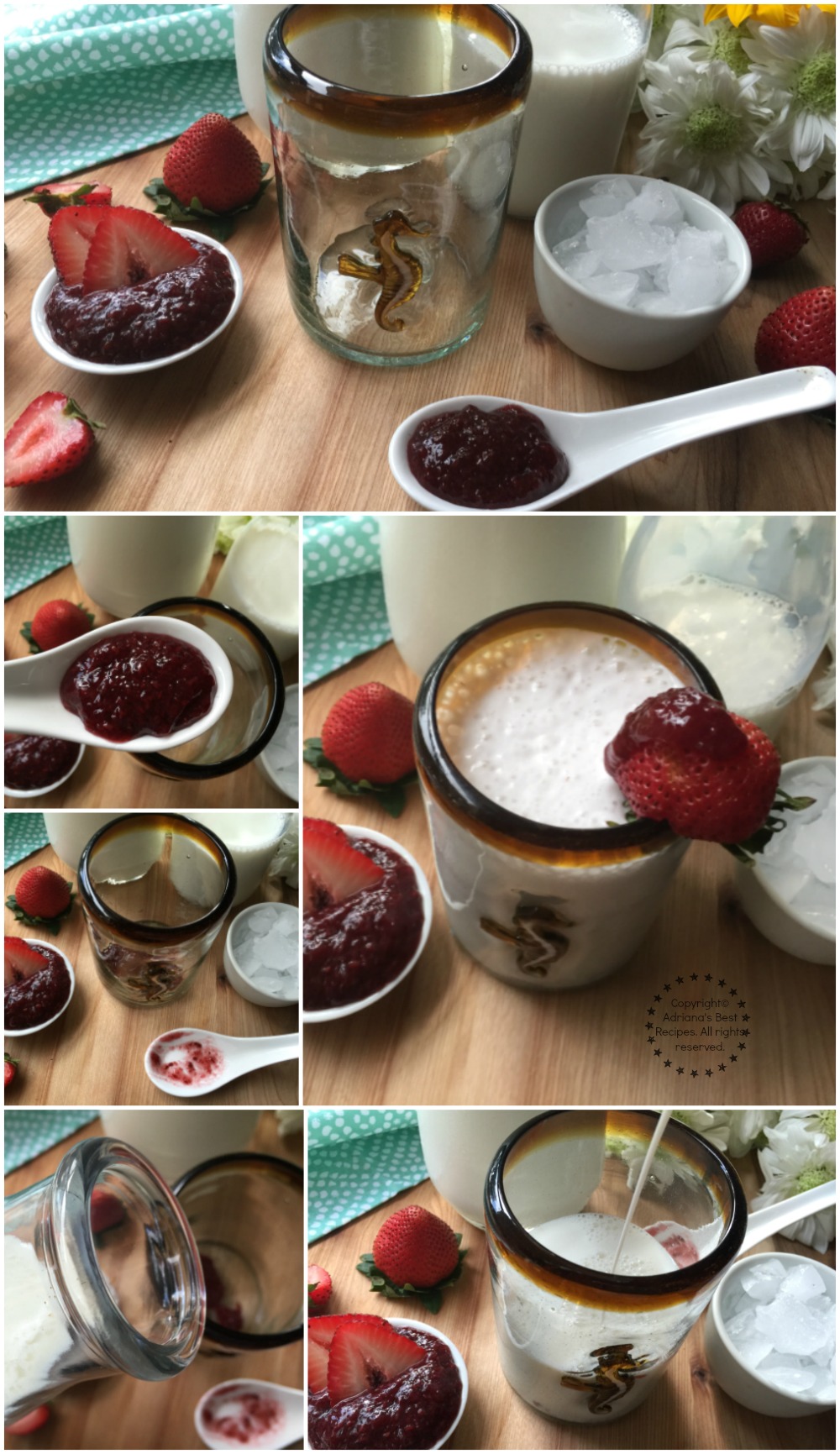 Sometimes we forget how easy it is just to use what we have available in the fridge or the pantry. This milk with strawberry jam is the perfect example of a quick milk drink that everyone will enjoy.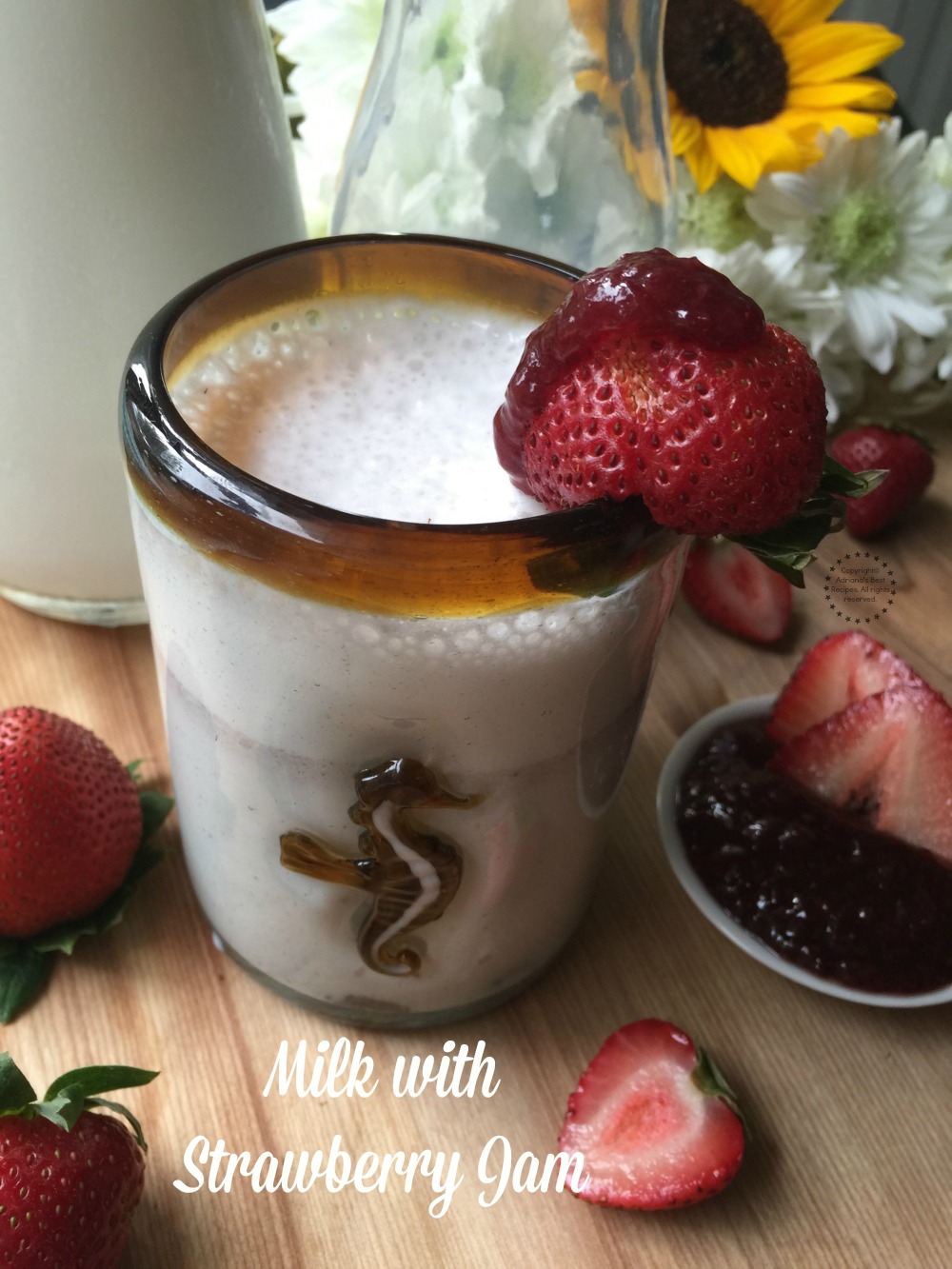 I love this milk also with homemade strawberry jam. There is nothing like the taste of home.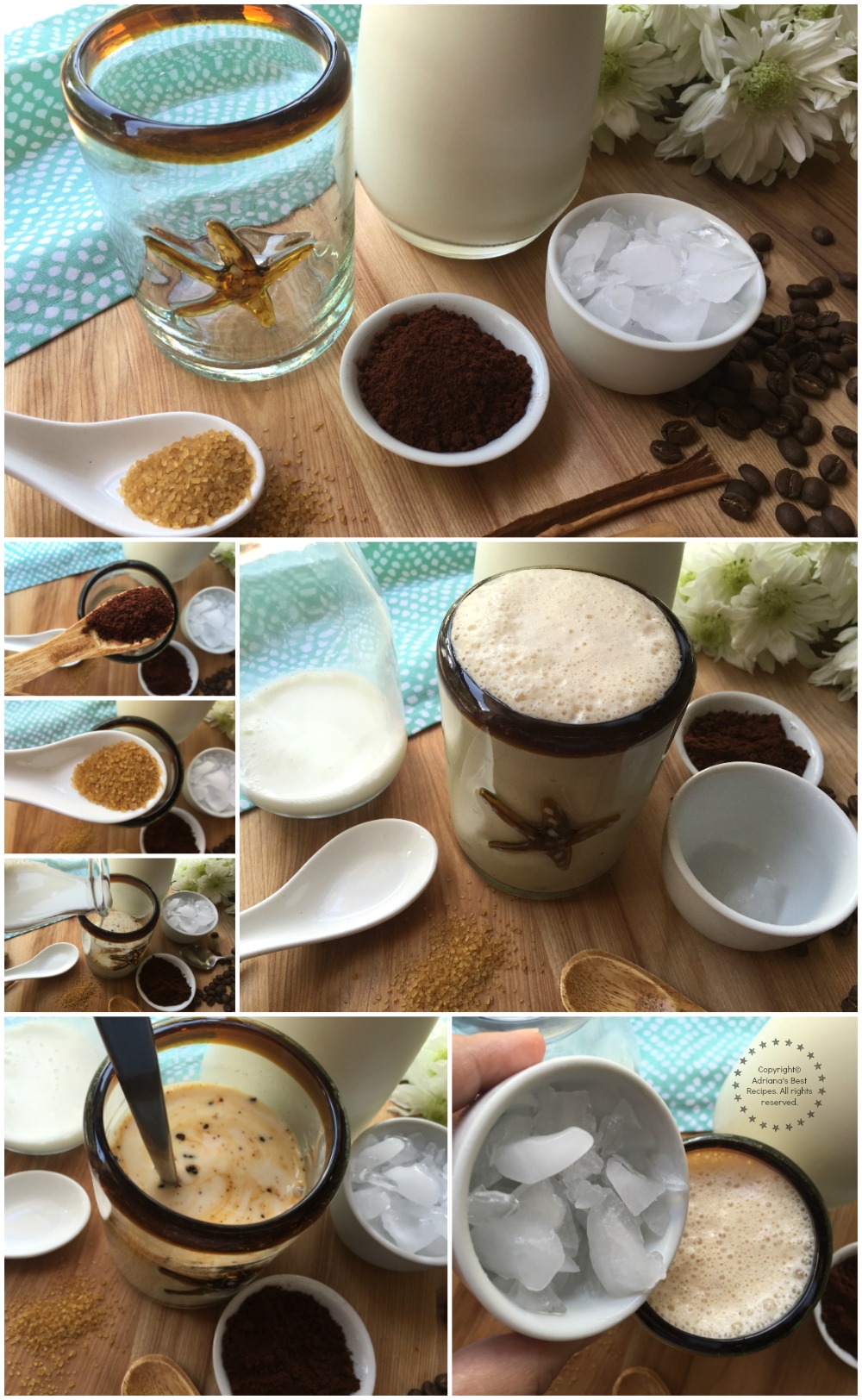 Cafe Frio with milk was a favorite when visiting my grandmother. She would prepare for me this milk drink for la merienda. Typically two or three hours before dinner. This drink is super easy to make needs cold milk, instant coffee, sugar on the raw and cinnamon.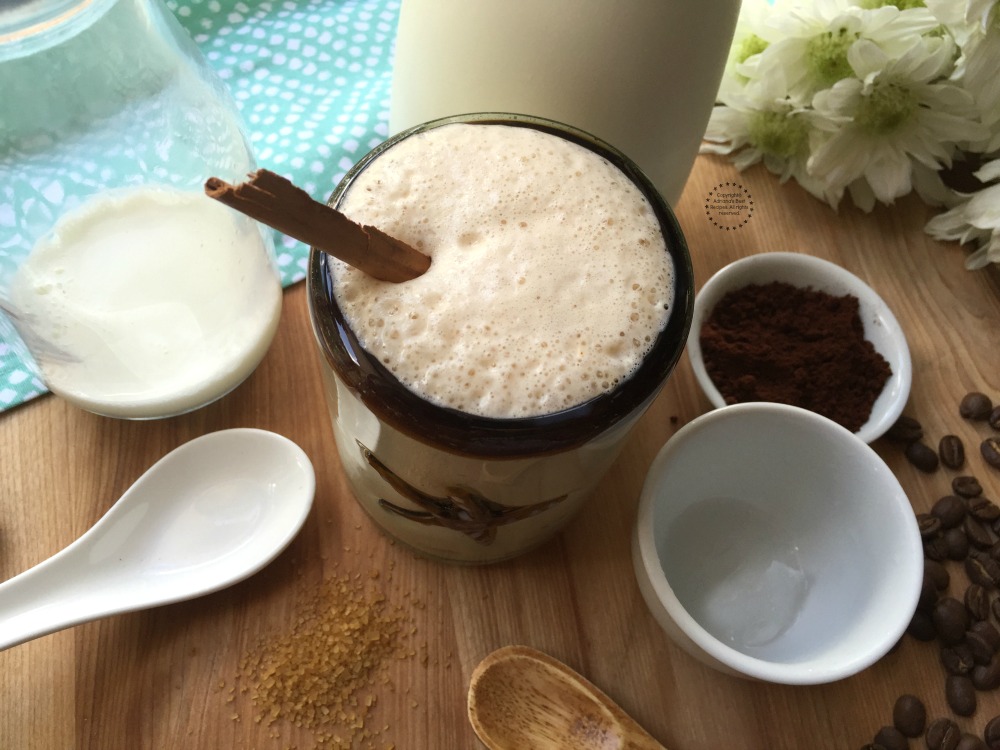 It is like a cool cafe de olla with milk. Perfect for the summer and something different to enjoy. You can do it frothy by mixing it in the blender with some ice.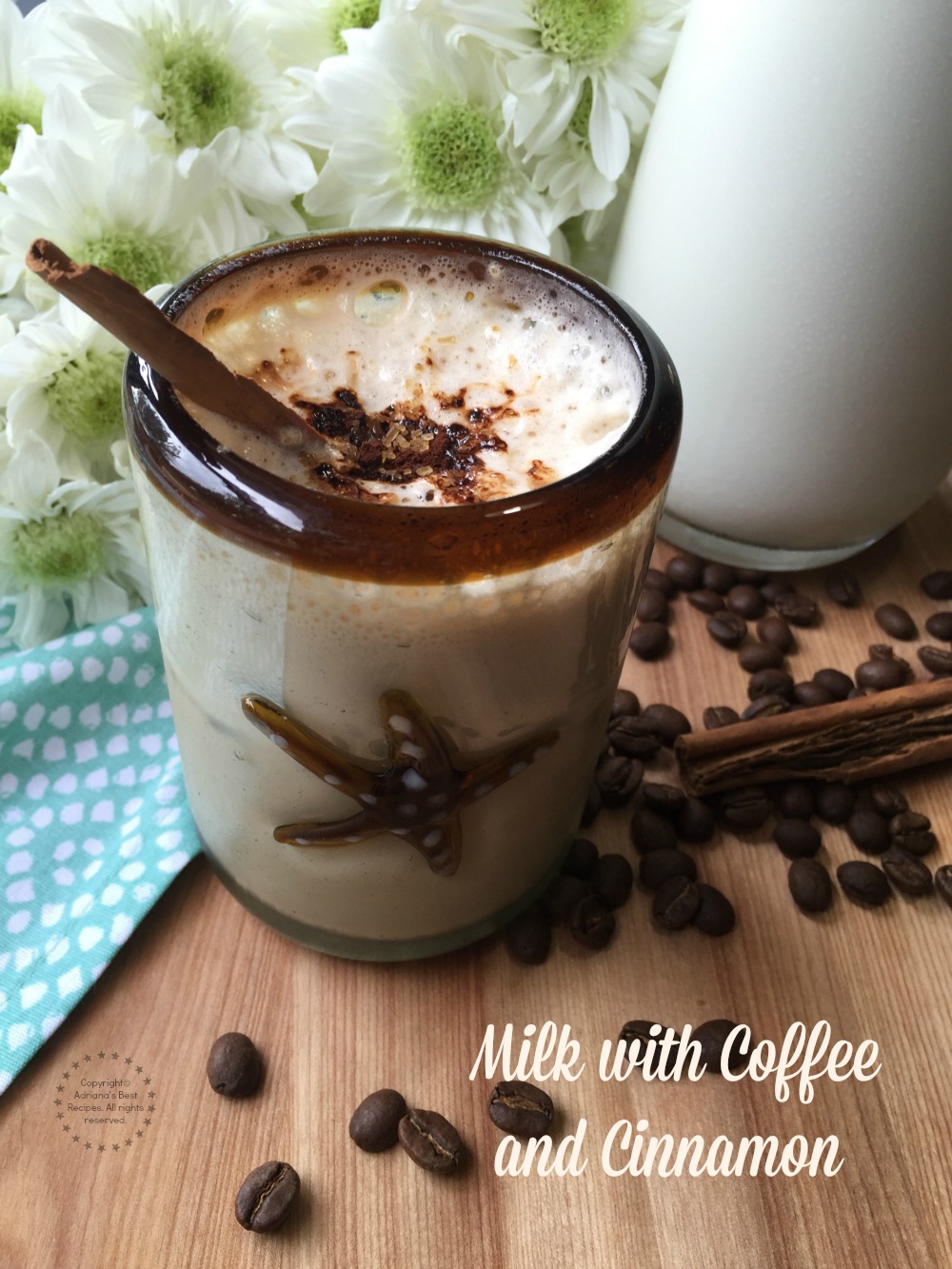 And then serve with a cinnamon stick and few sprinkles of the instant coffee as a garnish. A real pick me up!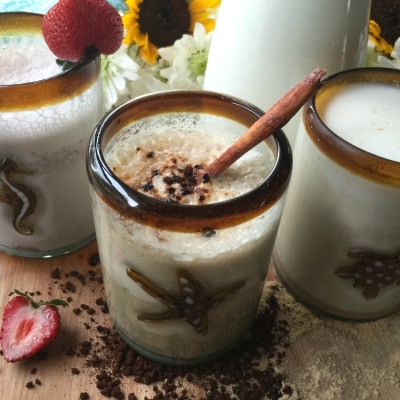 Mexican Milk Drinks
Three Mexican Milk drinks inspired in my culture, all made with wholesome ingredients and an eight-ounce glass of milk per serving. Milk with Pinole, Milk with Strawberry Jam and Milk with Coffee and Cinnamon. Cheers!
Ingredients
3

eight ounce glasses of milk

1

tablespoon

of pinole

1

teaspoon

of homemade strawberry jam

1

fresh strawberry

1

teaspoon

of instant coffee

1

pinch

of cinnamon

1

teaspoon

of sugar on the raw

1

cinnamon sticks

1

cup

of crushed ice
Instructions
For the milk with pinole add one tablespoon of pinole into a glass and pour the milk into an eight-ounce glass. Stir well with a spoon and enjoy.

For the milk with strawberry jam, add one teaspoon of the strawberry jam into a glass and pour the milk into an 8-ounce glass. Stir well with a spoon, add the ice and enjoy. You can blend for a frothy consistency.

For the Milk with Coffee and Cinnamon add one teaspoon of instant coffee, a pinch of cinnamon and a teaspoon of sugar on the raw. Stir well with a spoon, add the ice and the cinnamon stick and enjoy. You can blend for a frothy consistency.
Nutrition
Serving:
0
g
Carbohydrates:
0
g
Protein:
0
g
Fat:
0
g
Saturated Fat:
0
g
Polyunsaturated Fat:
0
g
Monounsaturated Fat:
0
g
Trans Fat:
0
g
Cholesterol:
0
mg
Sodium:
0
mg
Potassium:
0
mg
Fiber:
0
g
Sugar:
0
g
Vitamin A:
0
IU
Vitamin C:
0
mg
Calcium:
0
mg
Iron:
0
mg
All this Mexican milk drinks I am suggesting  use only wholesome ingredients. One eight-ounce glass counts as a serving of dairy. Which is perfect to get the much needed protein. Milk is a very important element of our diet.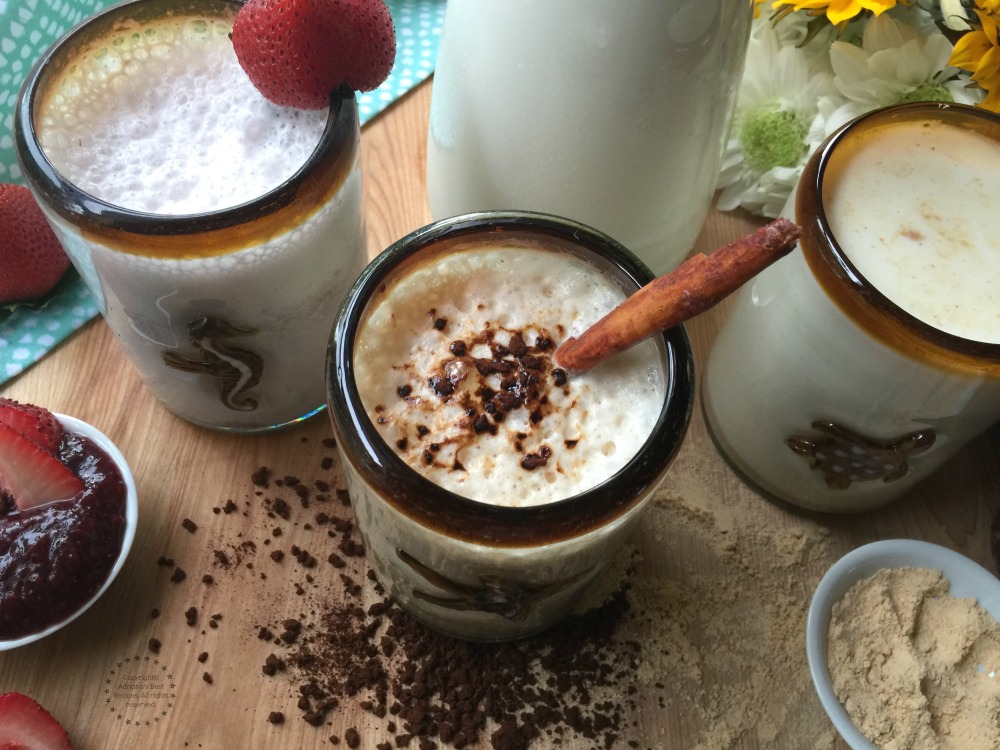 And in my home milk is always part of the menu. With 9 essential nutrients in each 8-oz glass, milk is a delicious, simple and wholesome way to give your kids and family a natural, high-quality protein, plus other nutrients they need. My grandson loves milk and we enjoy it together when he comes to visit.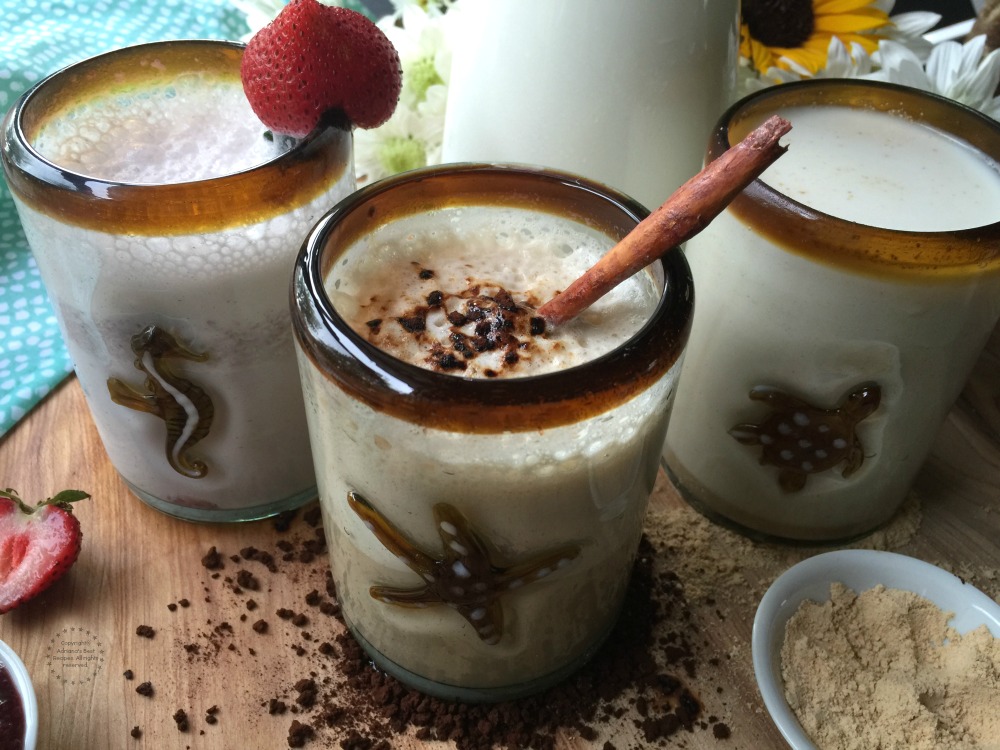 It's important for kids to get protein at every meal, especially breakfast. Protein at breakfast can help kids start their day off right. Getting enough protein at the beginning of the day can help feel fuller, longer. Milk is an ideal way to get high-quality protein, along with eight other nutrients both adults and kids need – like calcium, vitamin D and potassium.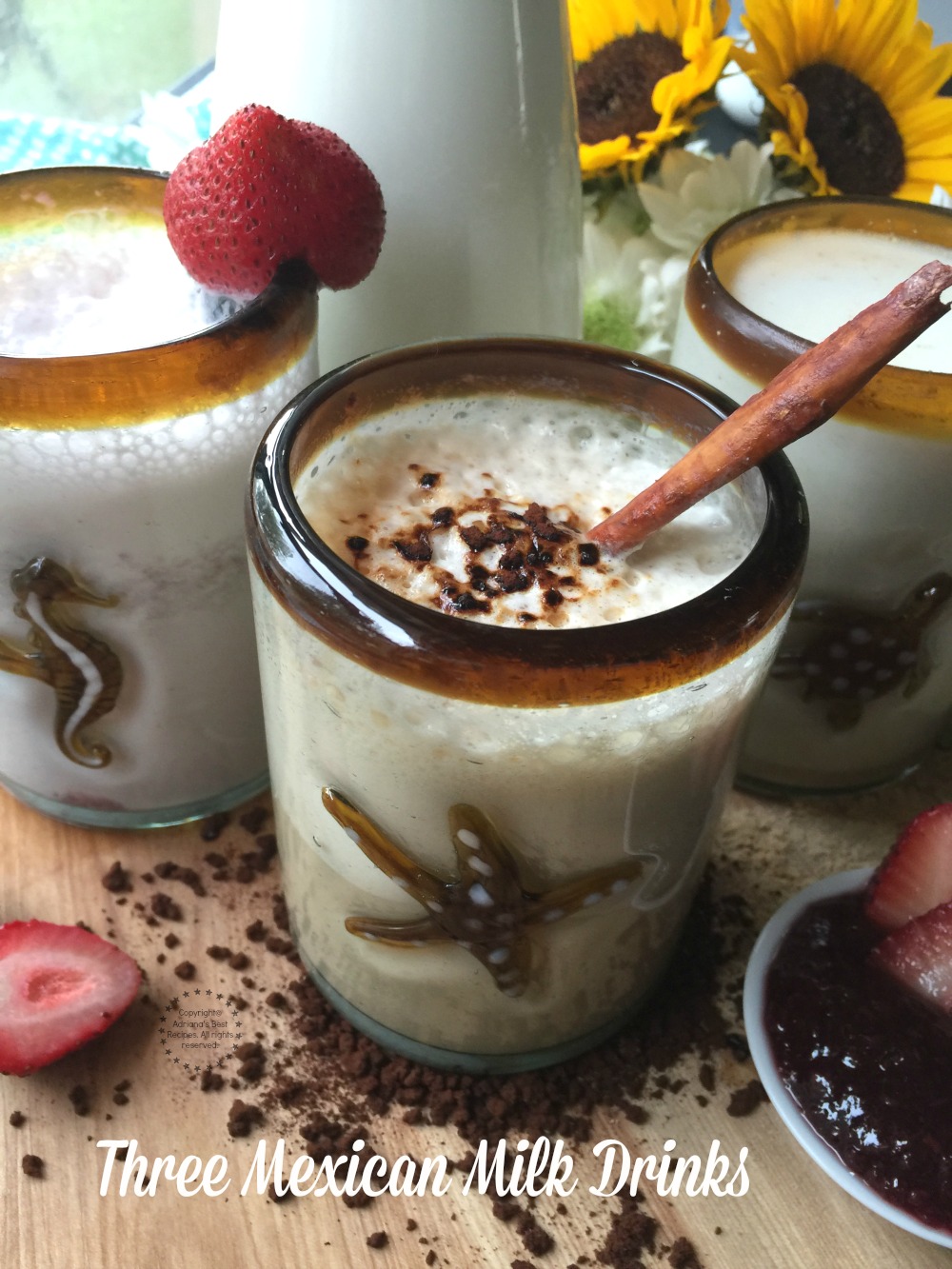 And then having this Mexican milk drinks recipes handy will give you other ideas to enjoy milk latino style.
Connect with Milk Life Somos Fuertes on Facebook, Twitter and Instagram. They post tips and recipes on how to incorporate milk into our everyday meals.
Products from Amazon.com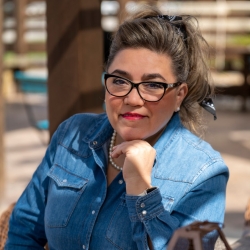 Latest posts by Chef Adriana Martin
(see all)