This post is also available in: Español
The lemon basil cantaloupe agua fresca recipe and this shop have been compensated by Collective Bias, Inc. and its advertiser. All opinions are mine alone. #PureLife35pk #CollectiveBias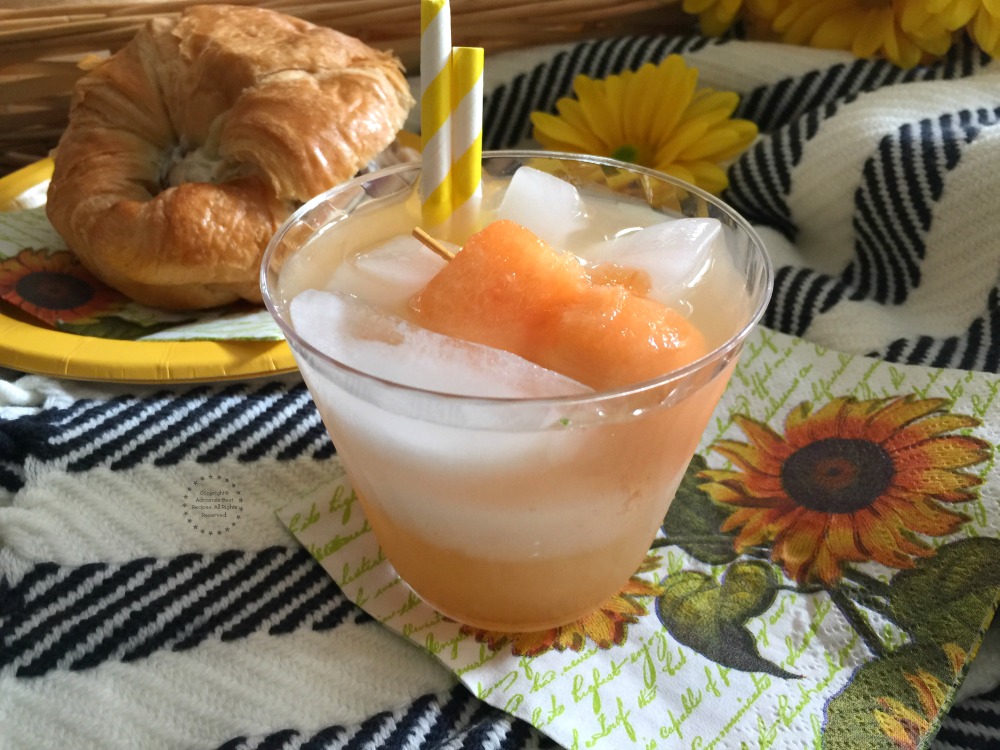 A lemon basil cantaloupe agua fresca is perfect to tame the thirst and also to bring along for picnics. While adventuring in the outdoors it is always good to keep ourselves hydrated and now this is getting easier to do since Nestlé® Pure Life® water has now 35 bottles instead of the 32 included in the old package. Providing a great value as the product remains the same prize!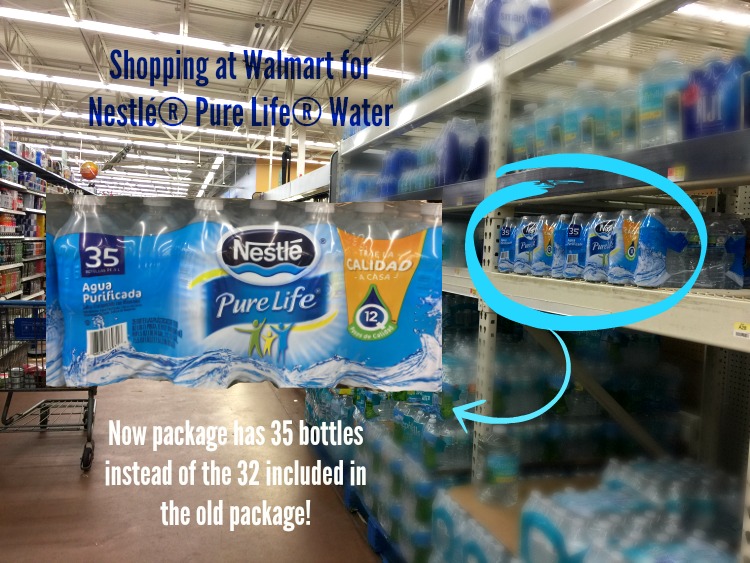 The NEW Nestlé Pure Life water 35 pack in only available when purchased at the store not online. So I visited my  local Walmart store and shopped for this new presentation there. If the 35-pack of Nestlé Pure Life is not available in your local Walmart, ask a store manager about getting the product in your area.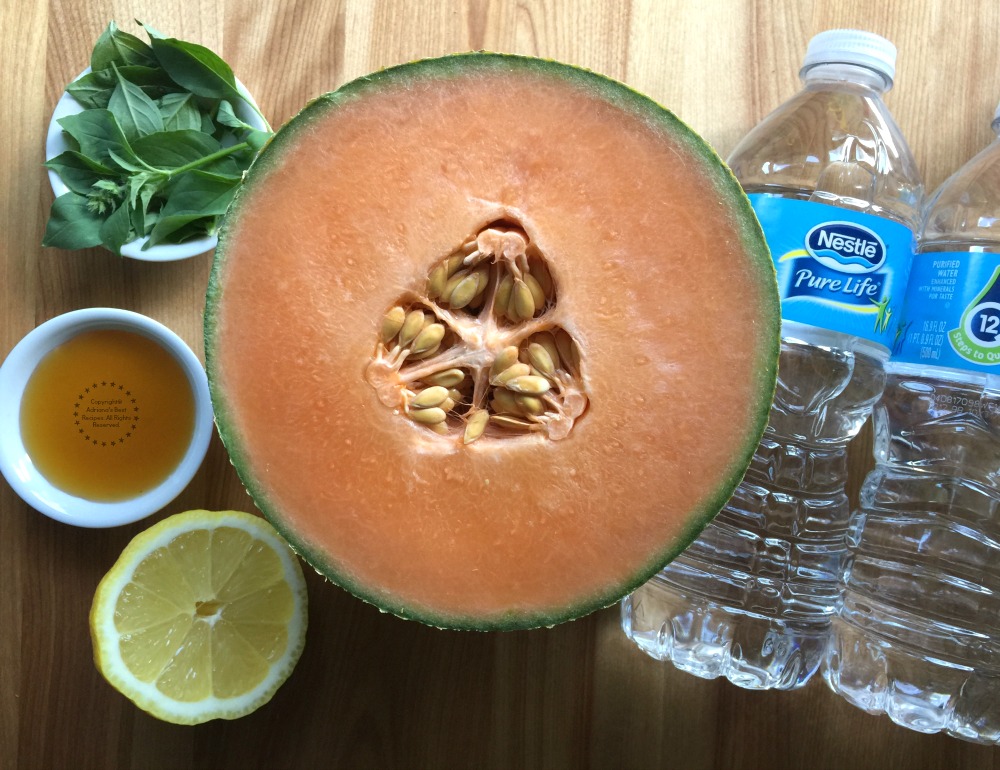 Now that we have enough water to use for making the recipe for the lemon basil cantaloupe agua fresca and additional bottles to bring along to the outdoor activities and picnics we have planned.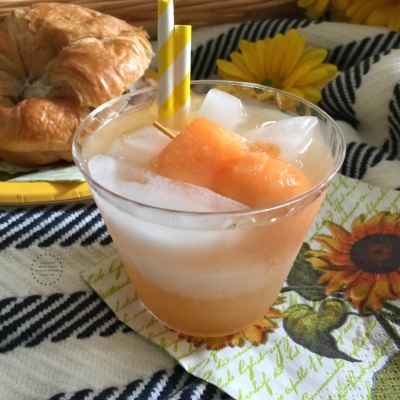 Lemon Basil Cantaloupe Agua Fresca
A lemon basil cantaloupe agua fresca using sweet cantaloupe, lemon basil, Nestlé Pure Life water, and honey.
Ingredients
3

cups

cantaloupe

cut in cubes

1

yellow lemon

1

tablespoon

honey

1

tablespoon

lemon basil leafs

4

bottles

Nestlé® Pure Life® water

cold
Instructions
In the blender add the cubed cantaloupe and yellow lemon juice.

Add the honey and the lemon basil leafs.

Pour the water and blend till all ingredients are perfectly mixed.

Pour the agua fresca in a jar.

Reuse the water bottles by filling them with the lemon basil cantaloupe agua fresca
Notes
Reusing the plastic bottles is perfect idea for easy transportation and to keep the lemon basil cantaloupe agua fresca in the ice box for an ice cold temperature.
You can substitute the use of the lemon basil with mint.
Replace the honey with stevia for a sugar free option.
Watch the video tutorial to learn more.
As a family we enjoy the outdoors and venturing into parks and special places that are available here in Florida. We like to attend local U-Pick Your Own Produce events at local farms. We prepare a nice cooler with enough water, agua fresca, sandwiches and fruit to bring along.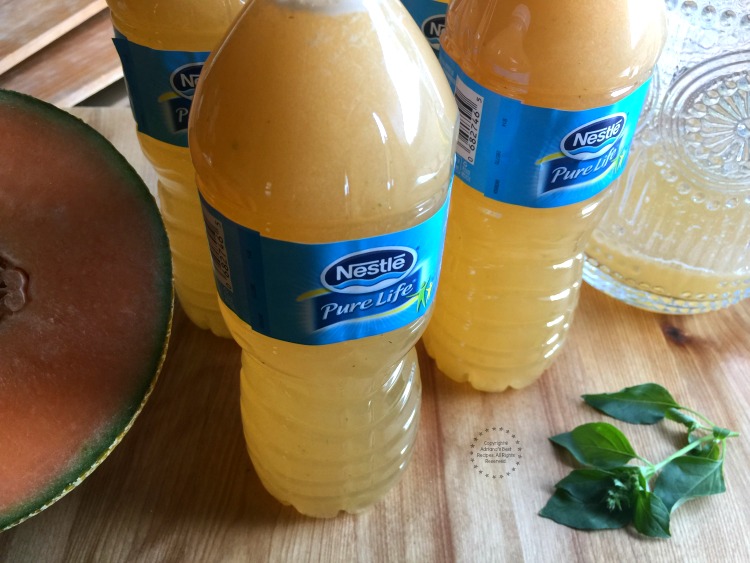 And we specially like the portability that Nestlé Pure Life water offers. I can make the lemon basil cantaloupe agua fresca using this purified water and then reuse the bottles for transporting and keeping it cold inside the cooler.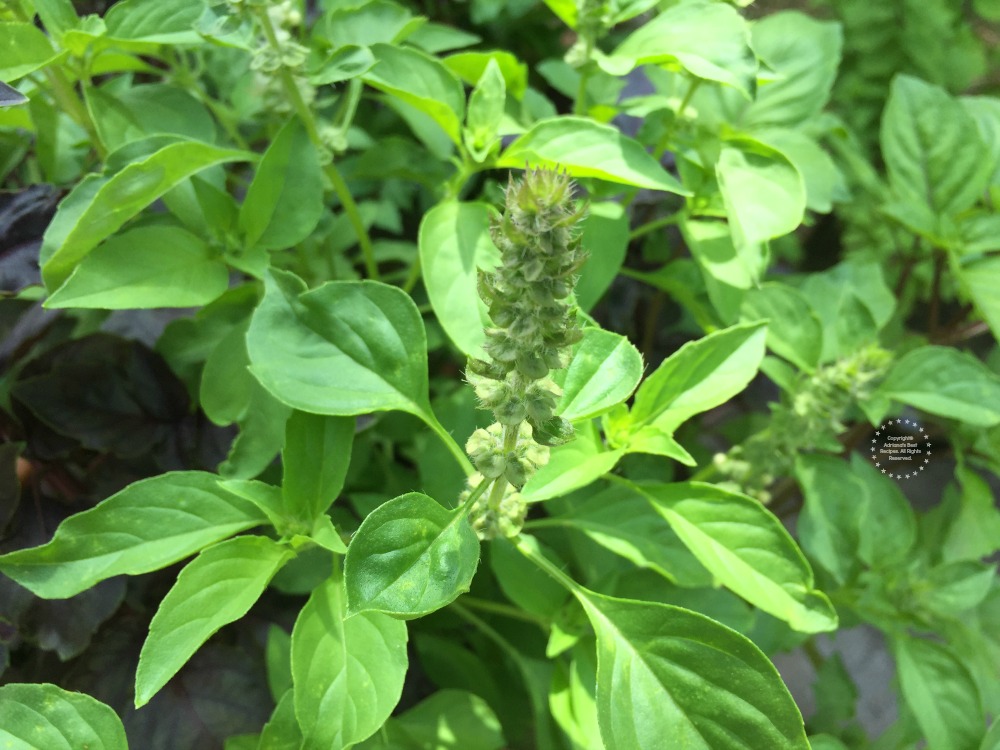 Using fresh fruits and herbs that I grow in my own garden is something I enjoy. Besides in my Mexican culture my mom alwasy had for us refreshing agua fresca made with seasonal fruits.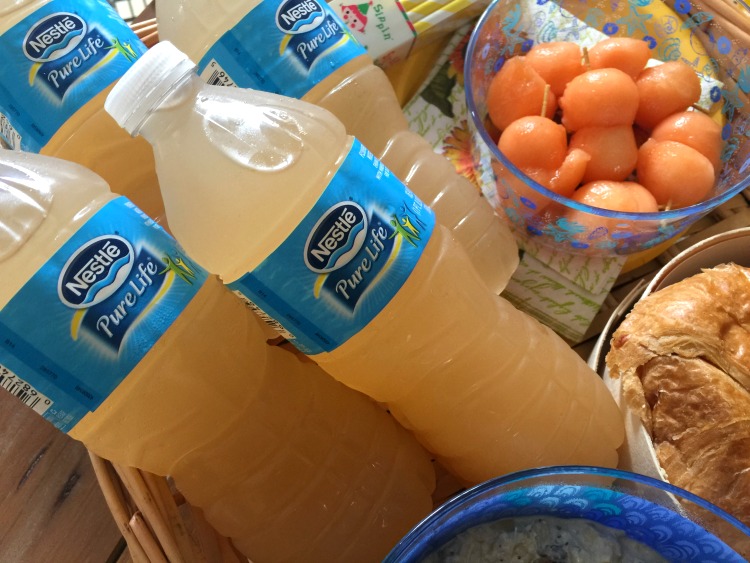 Inspired on those homemade beverages I made this lemon basil cantaloupe agua fresca using sweet cantaloupe, lemon basil, Nestlé Pure Life water, and honey. All is combined in the blender to be enjoyed later iced cold. This beverage is simple to make and a tasty way to tame the thirst.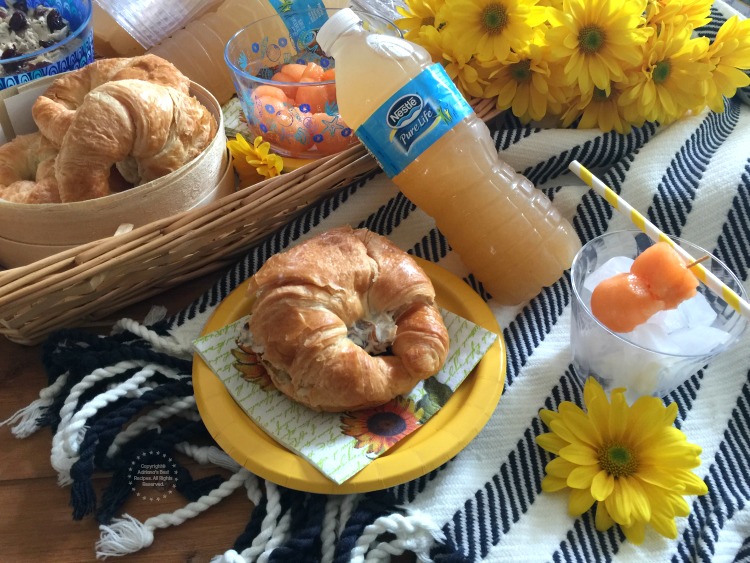 And this agua fresca goes very nicely when paired with an almond cherry chicken croissant. My family loves good sandwiches and this one is finger licking.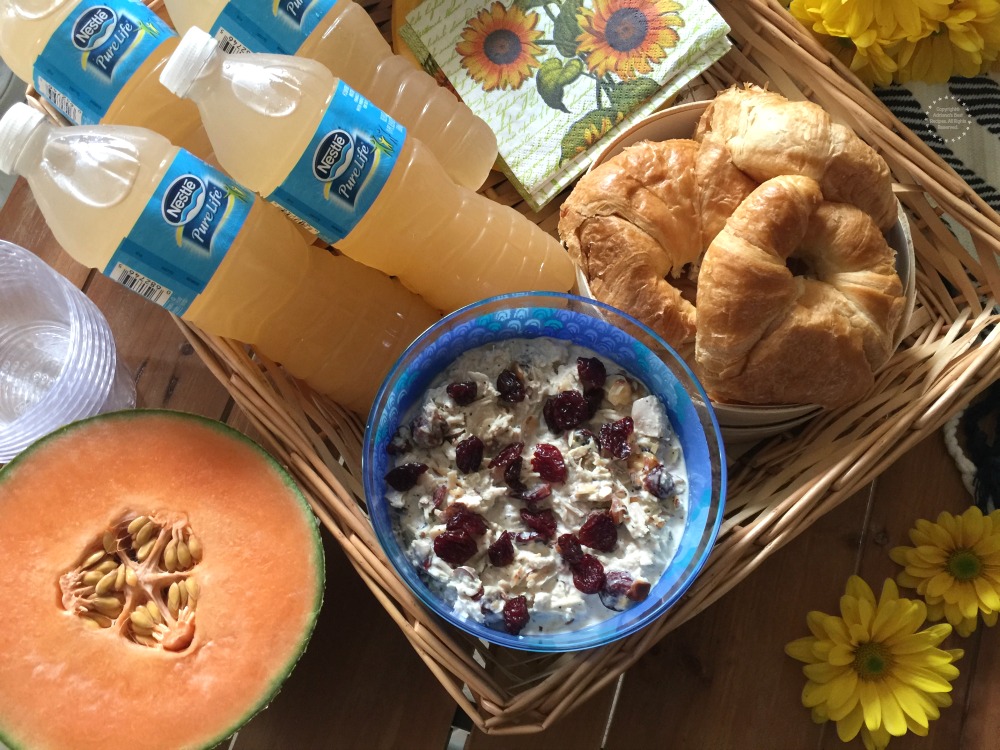 When getting ready for a picnic I follow this basic steps for a successful outdoors dining experience:
Get the cooler ready with with enough ice and ice packs to keep food and drinks at proper temperature.
Use proper containers to bring the food. Bring the bread precut and the chicken salad on a separate container to avoid soggy bread.
Bring a blanket to use to cover the space where you will set up the food.
Have a nice basket to place all the food and picnic gear. Such as plastic cups, silverware, and paper napkins.
Don't forget the water! Consider 4 bottles per person when packing the beverages. Better have enough and not less.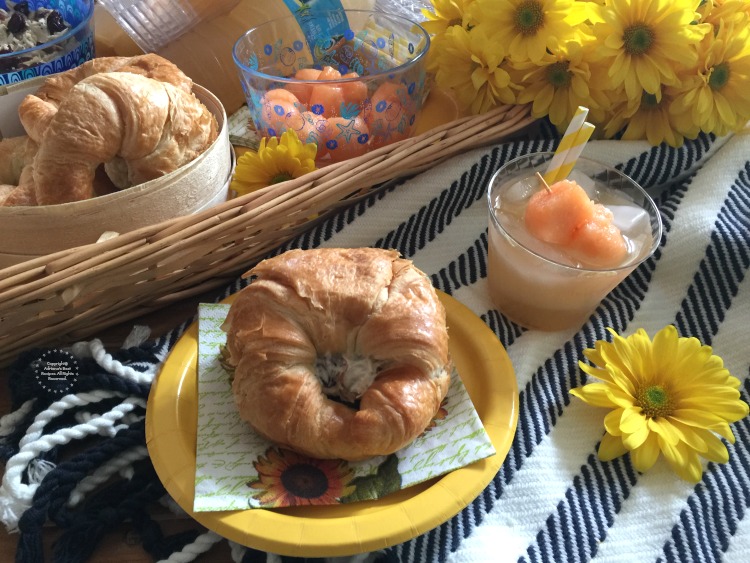 In Florida, temperatures can get really hot. Having proper hydration and drinking enough water is important. But you need to know which water is best for you.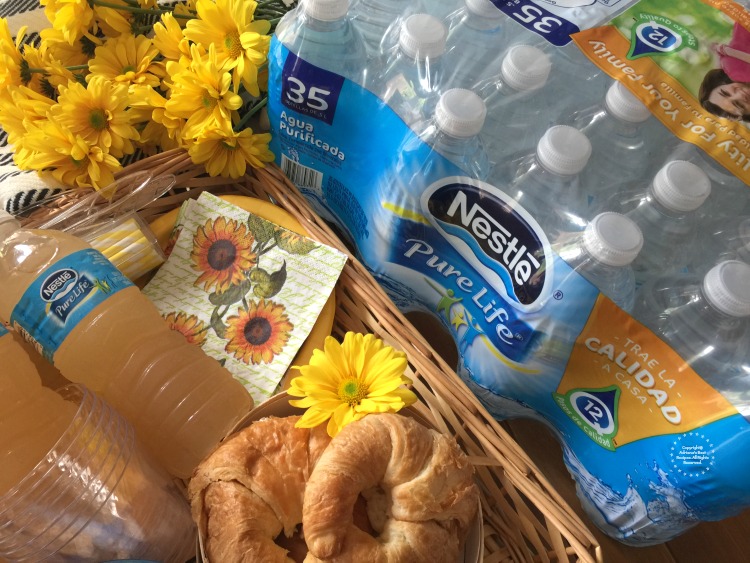 I look for brands like Nestlé Pure Life water that has gone through a 12 Step Quality Process delivering pure, great-tasting water.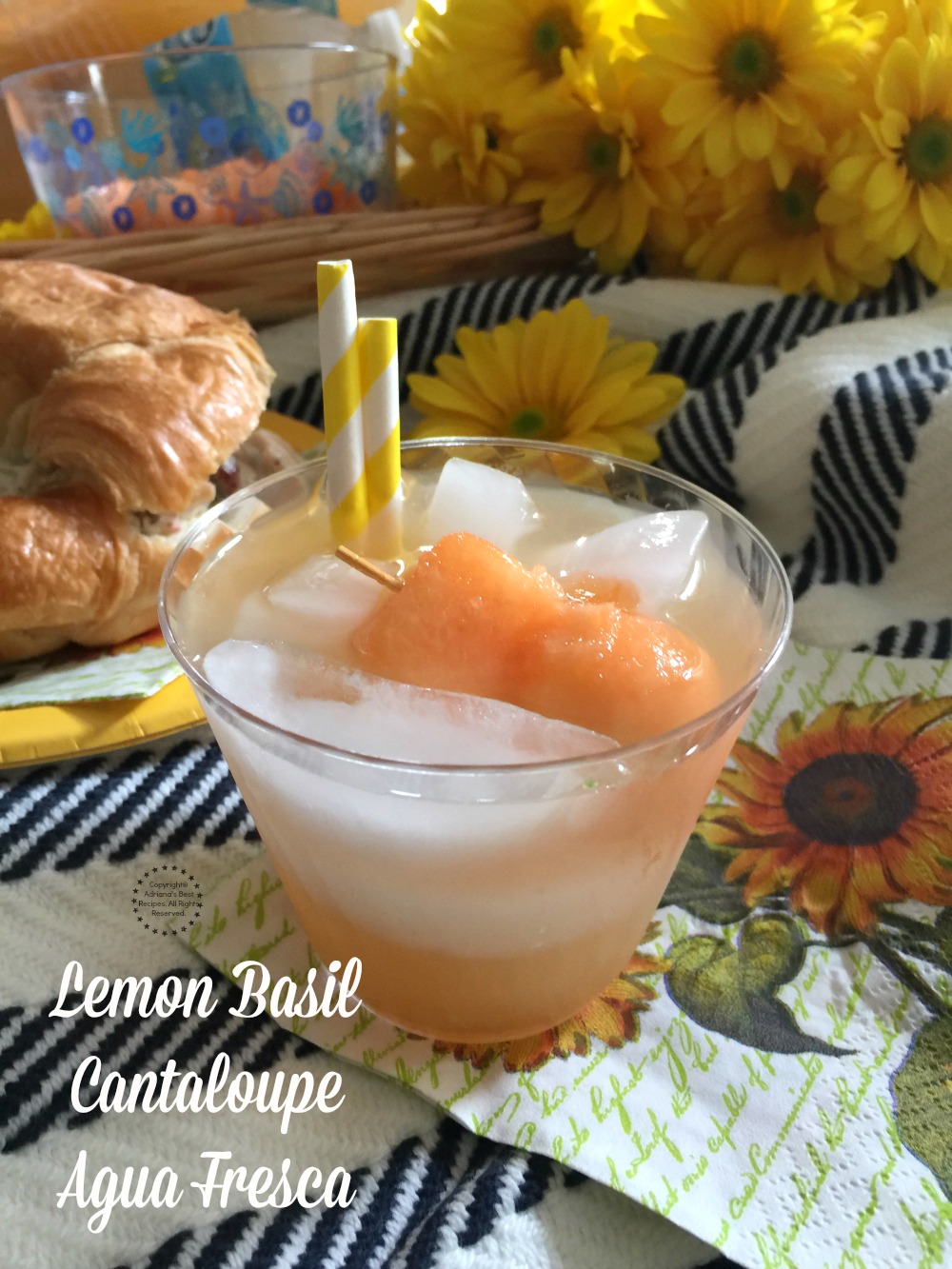 Visit nestlepurelife.com to sign up for promotions, offers and more. In mid May Nestlé Pure Life is re-launching and will have new packaging. Can't wait to see the refreshed packaging from Nestlé!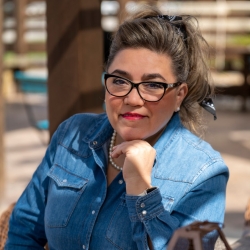 Latest posts by Chef Adriana Martin
(see all)