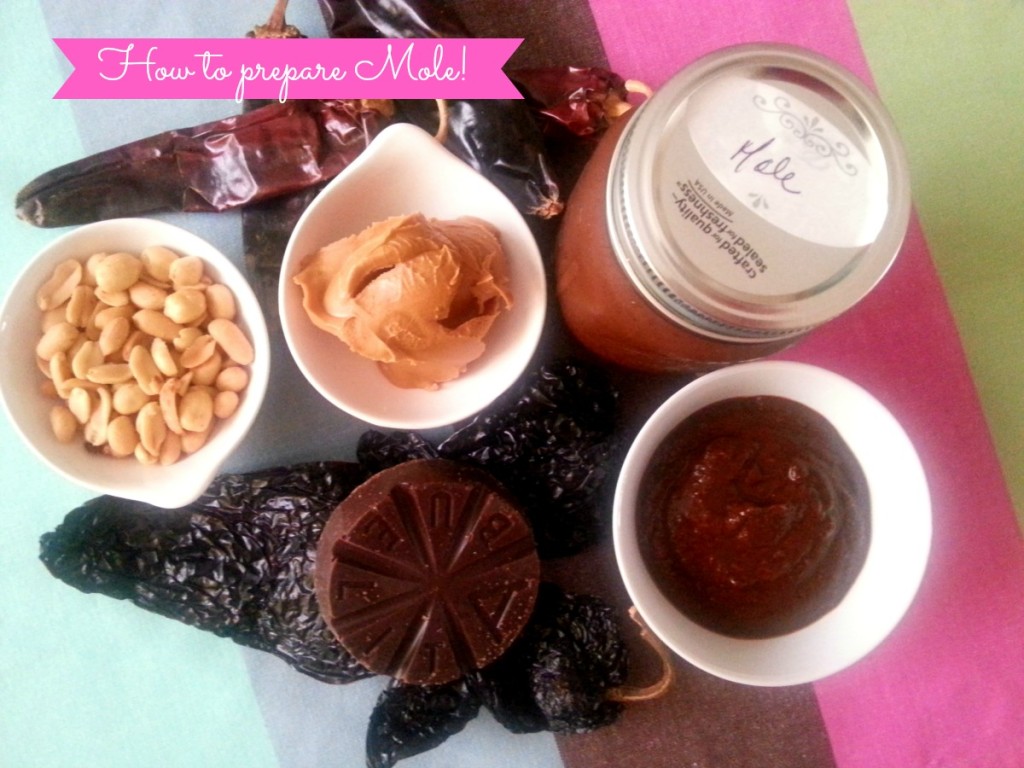 I love mole, it is so tasty and different like a work of art. Mole originated many years ago in Puebla where nuns from the Convent of Santa Rosa developed this recipe that has been enjoyed by many since then. Original recipe calls for many types of nuts and chiles and of course Mexican chocolate that gives that special sweet flavor to this magical sauce. In my search for simplifying recipes for easier cooking I have developed a mole that is as tasty as the original, so I invite you to learn how to prepare mole, let's cook!
INGREDIENTS
5 ancho dried chiles
5 guajillo dried chiles
3 cloves of garlic roasted
1 cup roasted peanuts
3 cups water
1 tablet of Mexican chocolate 90 grams
1 tablespoon peanut butter
1 teaspoon raw sugar
1 tablespoon chicken bouillon powder
1 teaspoon of garlic powder
1 tablespoon of cumin
Salt as needed
Preparation time: 45 minutes. This recipe makes 3 pounds or 4 containers of 12 ounces each. Approximate cost per container is less than $3.00 depending on ingredients cost at your local supermarket.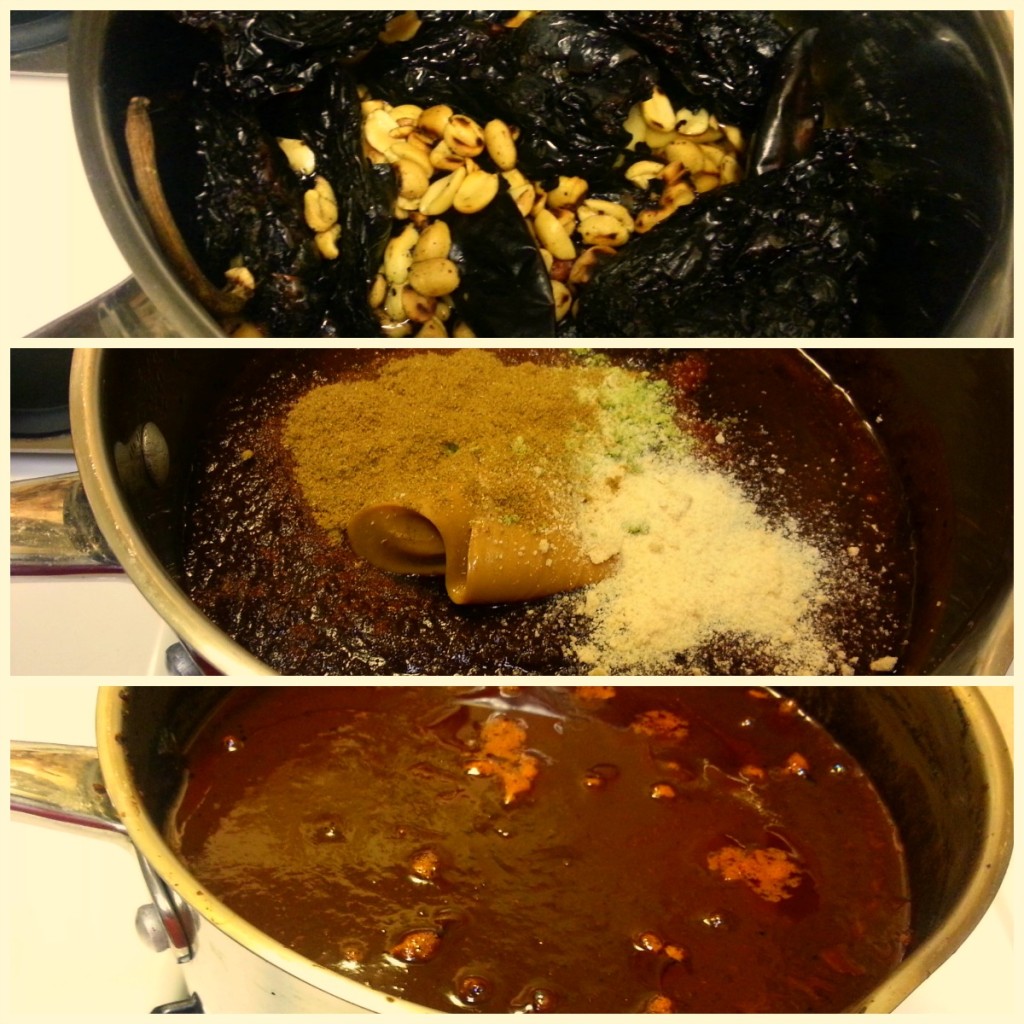 Start roasting the peanuts, the garlic and the onions in a pan at medium heat. When grilled take them out of the pan and place ingredients in a plate for later use. In a soup pan place the chiles (remove stems) and the roasted garlic, onion and peanuts, cover with water and cook for 15-20 minutes at medium heat or until chiles are soft. Then place the cooked chiles with the peanuts, the garlic and the onion in the food processor and mix well until getting a smooth but thick consistency. Pour this paste again in the soup pan and add rest of the ingredients, including the peanut butter, the seasonings and the Mexican chocolate cut in chunks. You can add water if needed but not too much since mole sauce needs to be thick and creamy. Stir with a whisk and let sauce to simmer for another 20 minutes until all ingredients incorporate together and the chocolate is melted.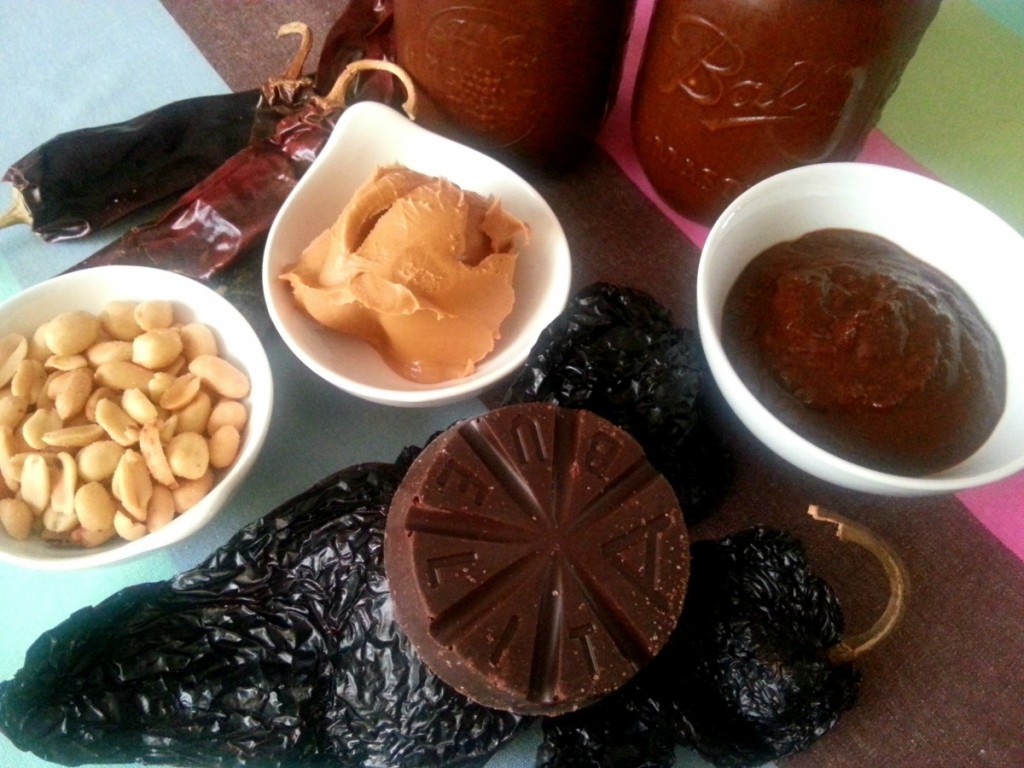 When I prepare mole I do enough so that I can keep in the freezer or to giveaway to friends and family that enjoy this treat. Now that you know how to prepare mole I invite you to let me know how you used it and how much your family enjoyed it.
Happy eats!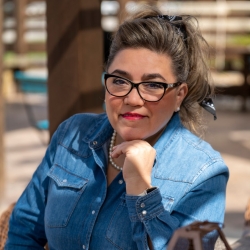 Latest posts by Chef Adriana Martin
(see all)