This post is also available in: Español
Cinco de Mayo celebrations start at Sedano's. This homestyle menu includes all my childhood favorites!
The post is sponsored by Sedano's. The opinions and text are all mine.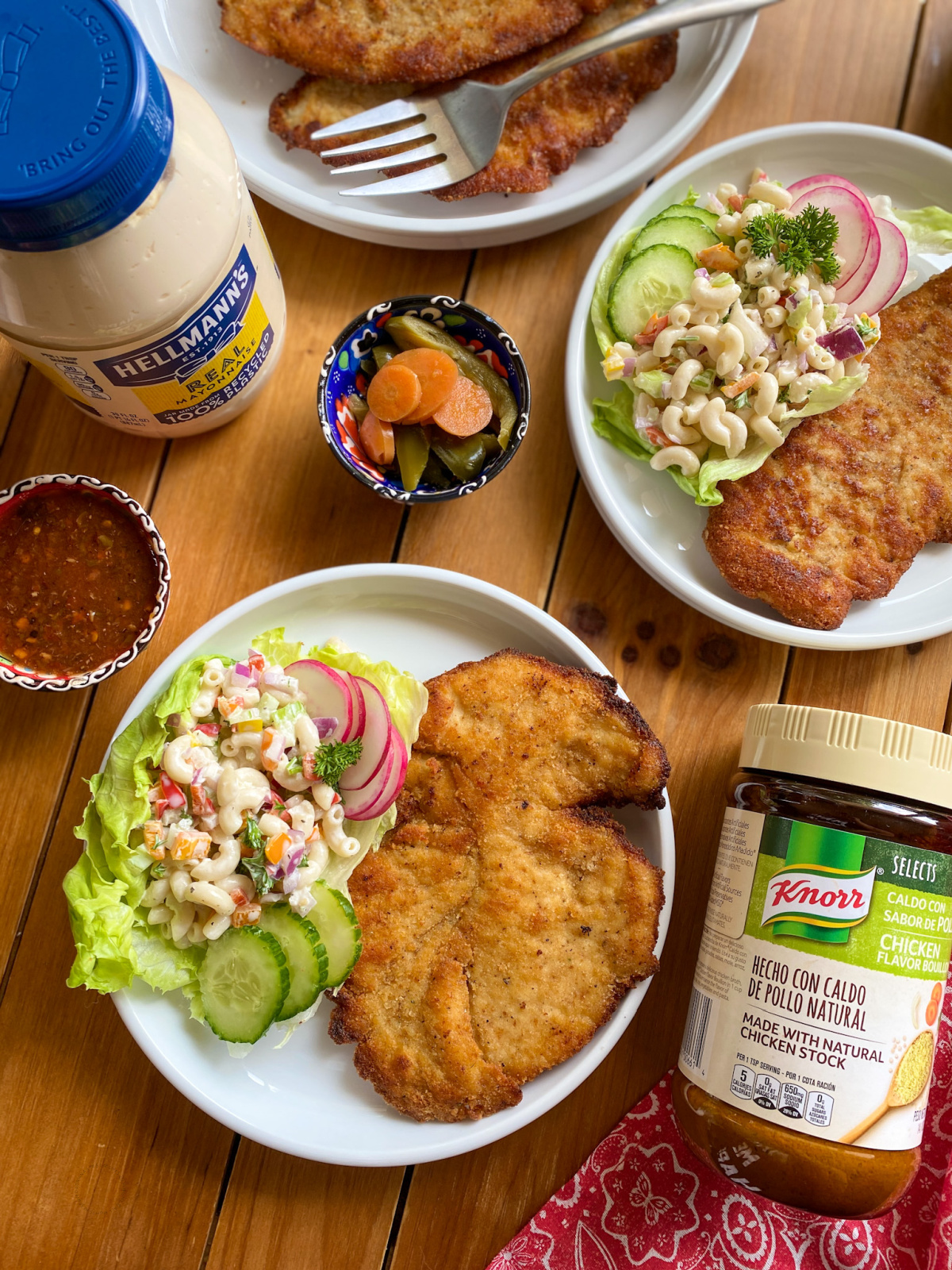 May is my birthday month, and I love to organize a Cinco de Mayo fiesta because it happens to be a day before my big day. It's perfect timing to shop at Sedano's Supermarket, where I can find all of my ingredients to whip up this super special homestyle menu for my Cinco de Mayo soirée at home.
Cinco de Mayo celebrations start at Sedano's Supermarket!
Before heading out, I checked out GetTheSavings.com/Sedanos to preview the Cinco de Mayo booklet with all Sedano's Supermarket's great deals. You can do the same or visit the store and pick up your savings booklet from 4/21/2021 to 5/11/2021 or while supplies last. Take advantage of the savings and plan your weekly meals or your own Cinco de Mayo celebration!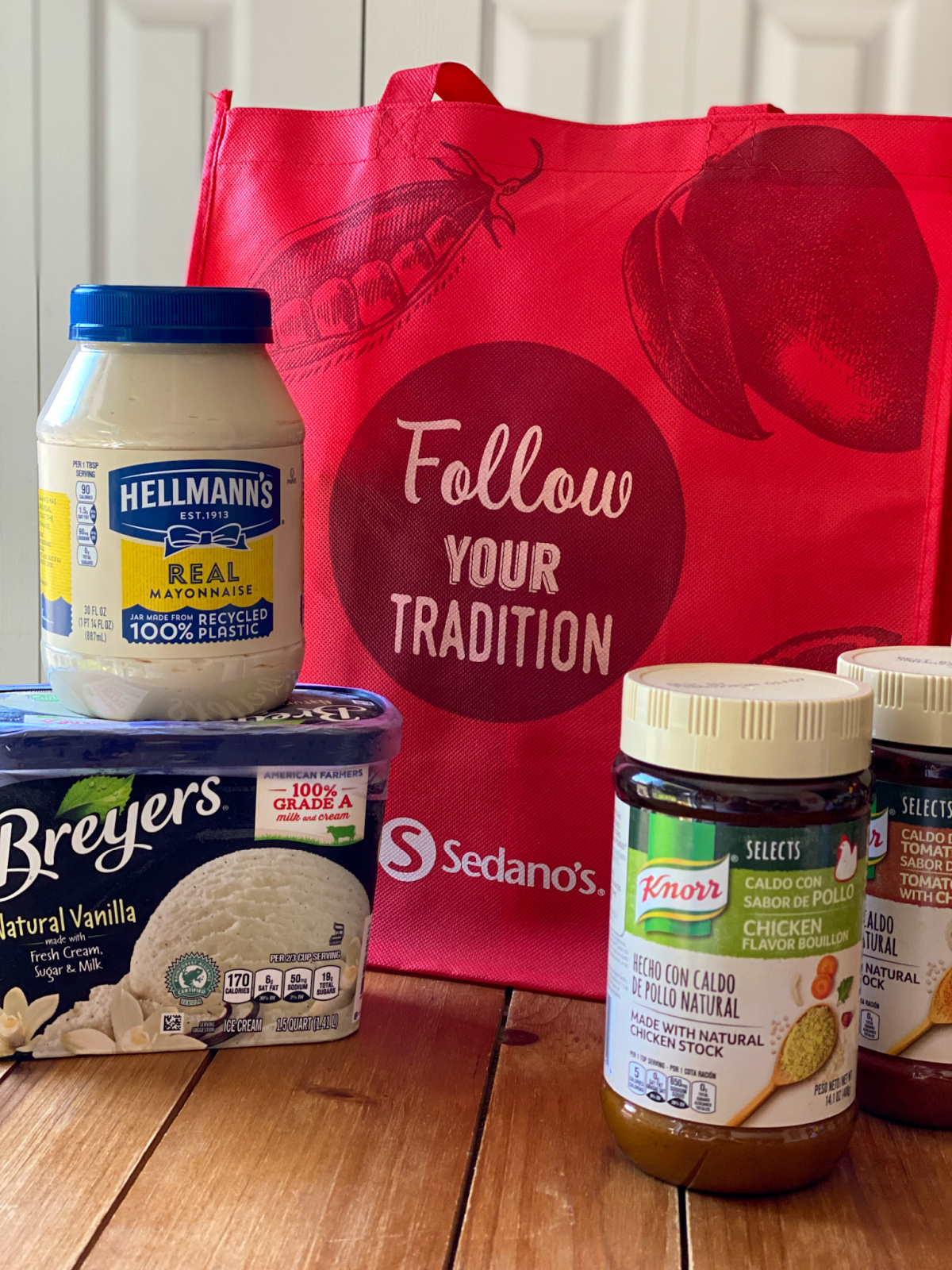 You will find special deals on Knorr® Selects™ granulated bouillon products, Hellmann's® Mayonnaise, Breyers® Ice Cream. These are the main ingredients I needed to prepare my delicious homestyle menu for the Cinco de Mayo fiesta and beyond. The deals also include other products such as Lipton® Aguas Frescas, AXE, Caress®, TREsemmé, and Dove products.
Check out these offers:
SAVE 75¢ on any ONE (1) Hellmann's® Real Mayonnaise (20 oz. or larger) product.
SAVE 75¢ on any ONE (1) Breyers® Ice Cream (48 oz.) product.
SAVE 75¢ on any THREE (3) Knorr® Sides™ products.
SAVE 75¢ on any ONE (1) Lipton® Aguas Fresca (10 qt.) product.
SAVE 50¢ When you buy ONE (1) Mahatma® White Rice 5 lb. product
SAVE $1.00 When you buy ONE (1) Mahatma® Jasmine Rice 5 lb. product
SAVE $1.00 on any ONE (1) AXE product (excludes trial and travel sizes).
SAVE $1.00 on any ONE (1) Caress® product (excludes trial and travel sizes).
SAVE $1.00 on any ONE (1) TRESemmé® product (excludes trial and travel sizes).
SAVE $1.00 on any ONE (1) Dove Hair Care product (excludes trial and travel sizes).
The homestyle menu includes all my childhood favorites!
I grew up eating milanesa and learned from my mom to use Knorr Selects bouillon to add more flavor to our weekly meals. Knorr was a must-have in the family pantry, and I always have it available in my kitchen. While at Sedano's Supermarket, I purchased both the chicken and the tomato options for crafting the homestyle menu for our Cinco de Mayo fiesta.
Making the chicken milanesa is simple. Purchase thin chicken steaks and marinade in a milk and egg mix.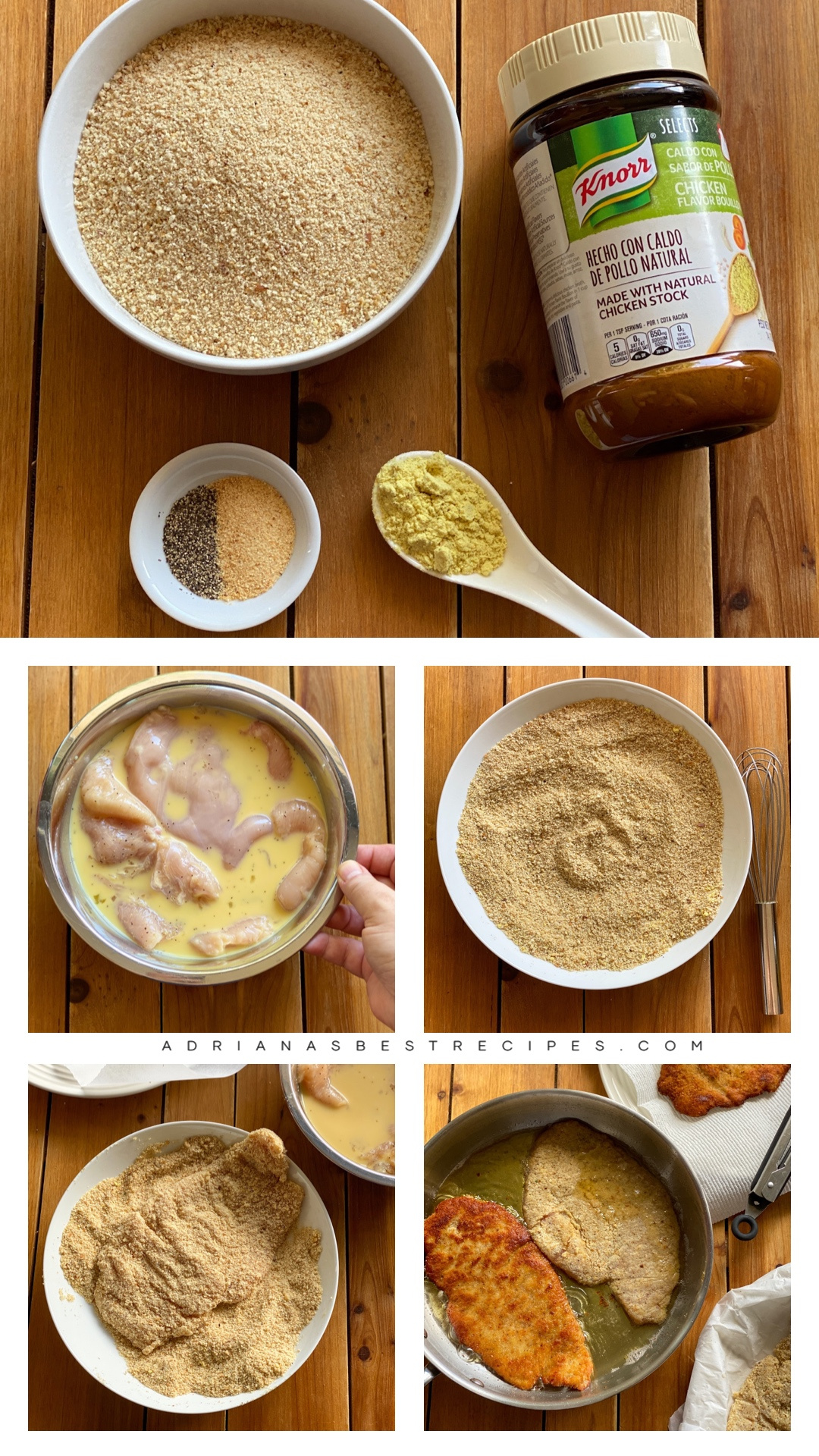 On a plate, add breadcrumbs and mix with one teaspoon of Knorr Selects chicken bouillon, black pepper, and garlic powder.
Press the chicken cutlets in the seasoned breadcrumbs on both sides. And deep fry until golden brown.
Chicken milanesa and Mexican macaroni salad are a pair made in heaven and perfect additions to our homestyle menu.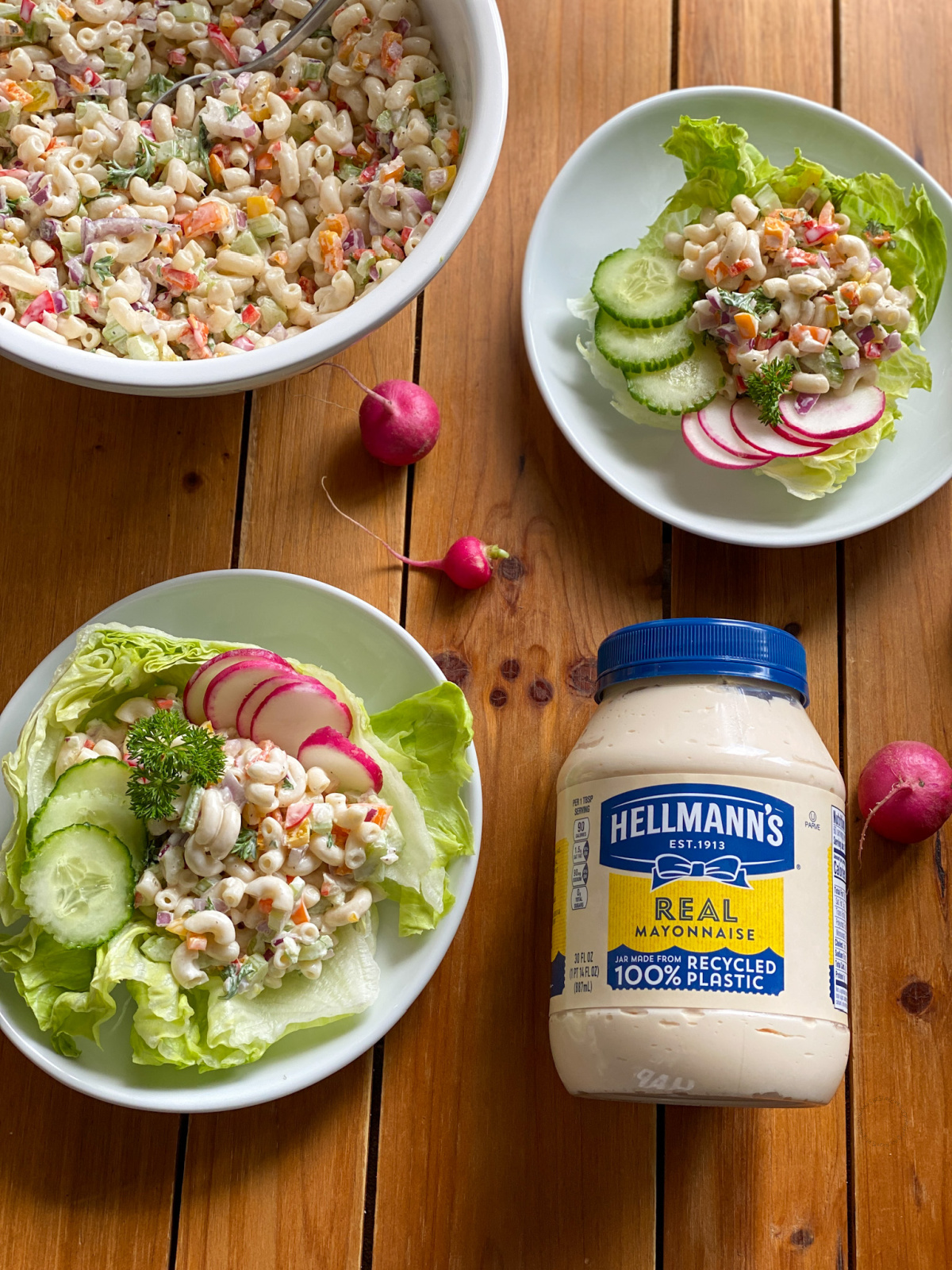 Hellman's Mayonnaise is the key ingredient for achieving a delicious creamy dressing characteristic of this tasty salad. Hellman's has a real taste and comes in 100% recycled bottles for less waste.
The macaroni salad has cooked pasta elbows, red onion, sweet peppers, celery, and parsley. For the dressing, mix one cup of Hellman's Mayonnaise with a half cup of Mexican-style cream.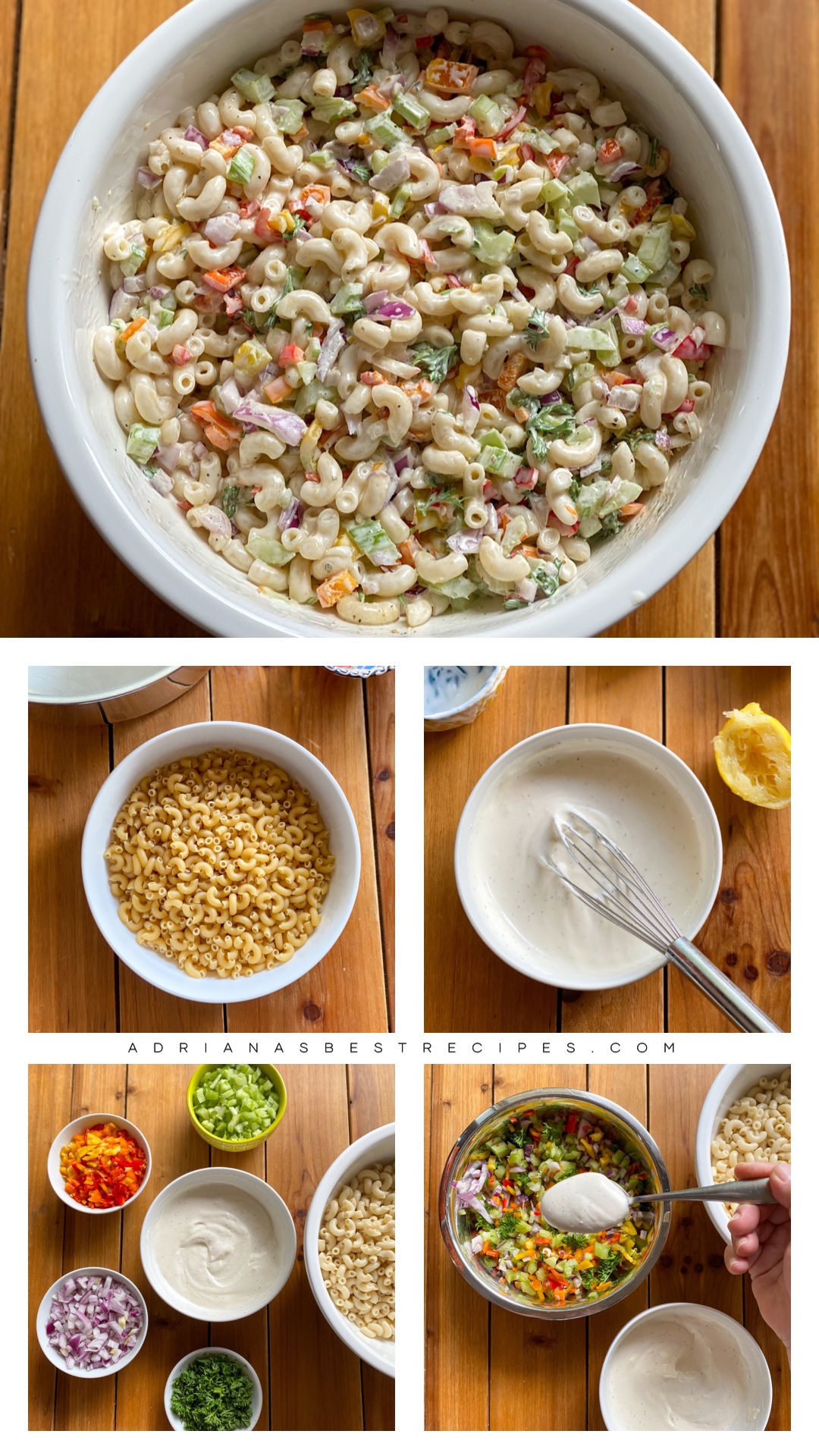 Stir and season with salt and pepper to taste. Combine all ingredients with the dressing and serve over a bed of lettuce. Optionally you can garnish with radishes, cucumbers, and pickled peppers.
Dessert is a must when celebrating a Cinco de Mayo fiesta Mexican-style.
Mexican-style ice cream cups with fresh fruits and Breyers Vanilla Ice Cream are a great idea. Breyers ice cream is made with Grade A milk and cream coming directly from the farm.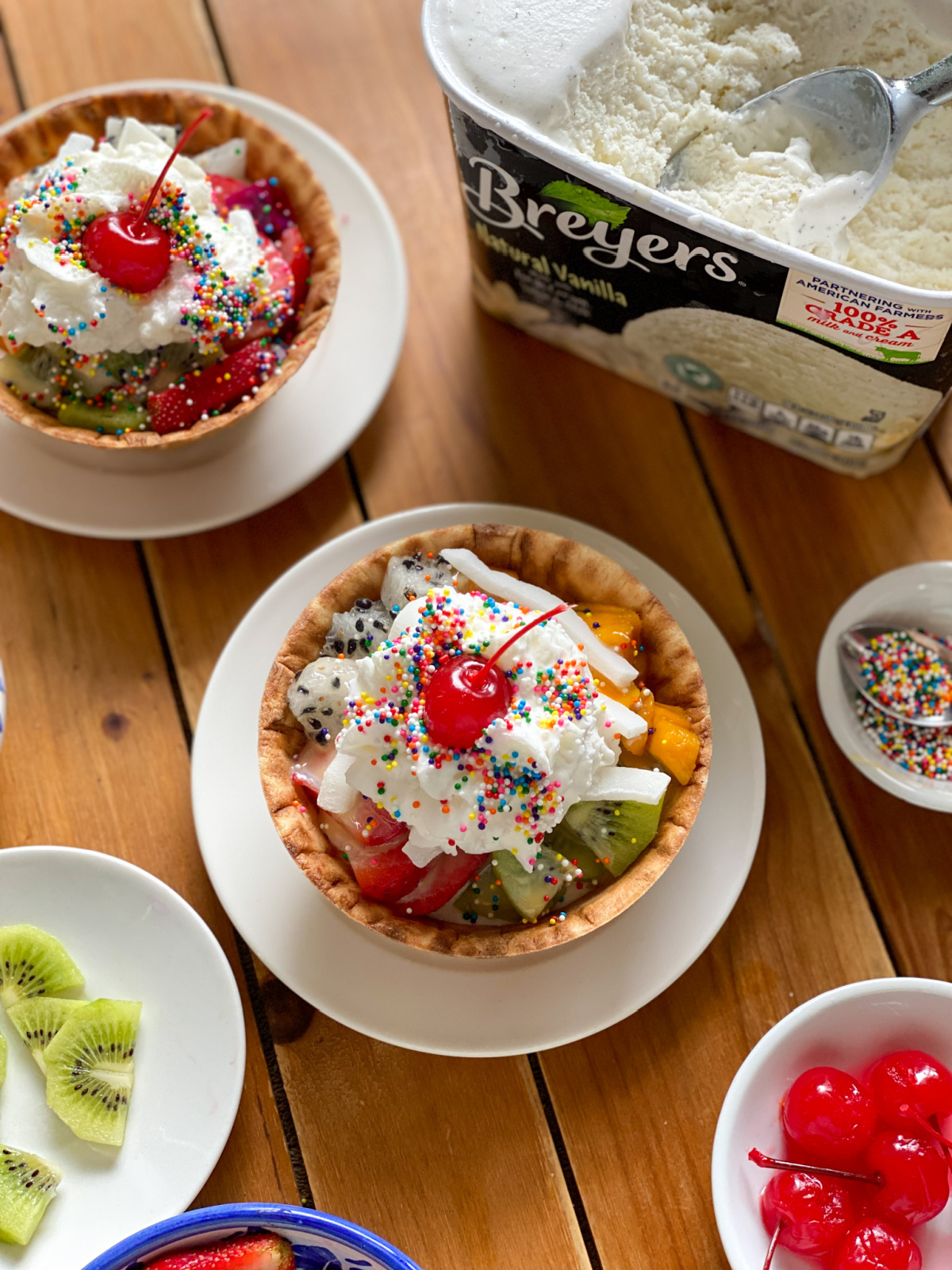 The classic bionico inspires this dessert with our twist. You can choose any fruit of your choice. We used strawberries, kiwis, dragon fruit, and mango. The classic bionico has cream and condensed milk, the reason why ice cream is the perfect base to recreate the dessert.
Slice and chop the fruit. Use an ice cream waffle bowl. Add a scoop or two vanilla ice cream portions, drizzle with condensed milk, and layer with the fruits, more condensed milk coconut shavings, whipped cream, nonpareils, and maraschino cherries. Allow the ice cream to melt a little and enjoy.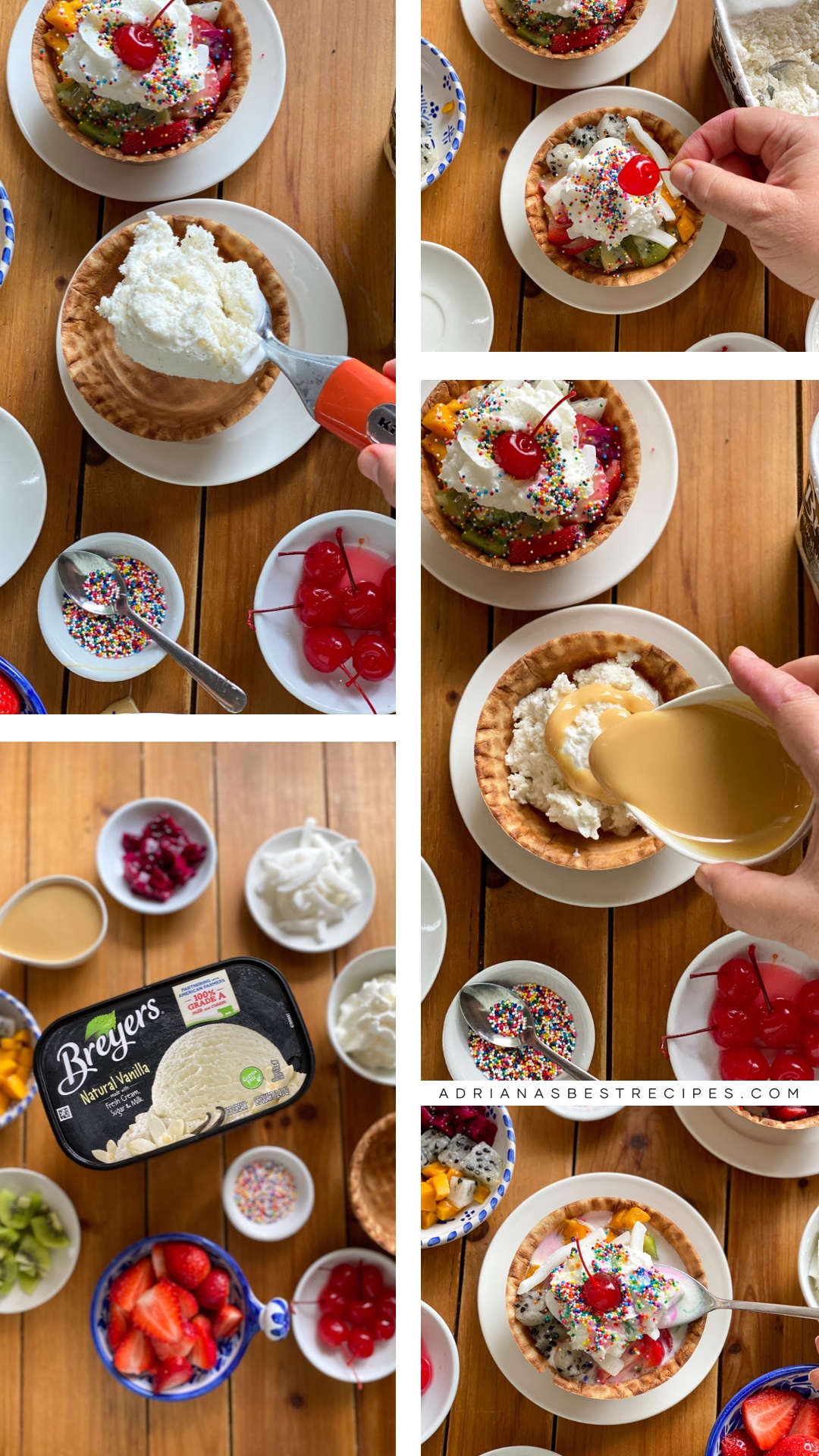 Love supporting local family businesses and bringing back my Mexican traditions.
Sedano's Supermarkets is a family business and has a long history of serving the Miami community. Their first store opened in 1962 in Hialeah. Since then, the operation has grown, and now there are thirty-five stores in Florida. I am so glad I'm in the Orlando area so I can shop at Sedano's.
I find almost everything I need, plus a little bit more to help recreate a homestyle menu for the family. I can bring back my traditions to the family table thanks to all the familiar brands I was used to enjoying in Mexico.
Save on some of the ingredients from this recipe at Sedano's!
Crafting Mexican-style meals is easy when having all is needed in one place. Sedano's has everything I need for my weekly menu and special occasions, such as my birthday and Cinco de Mayo.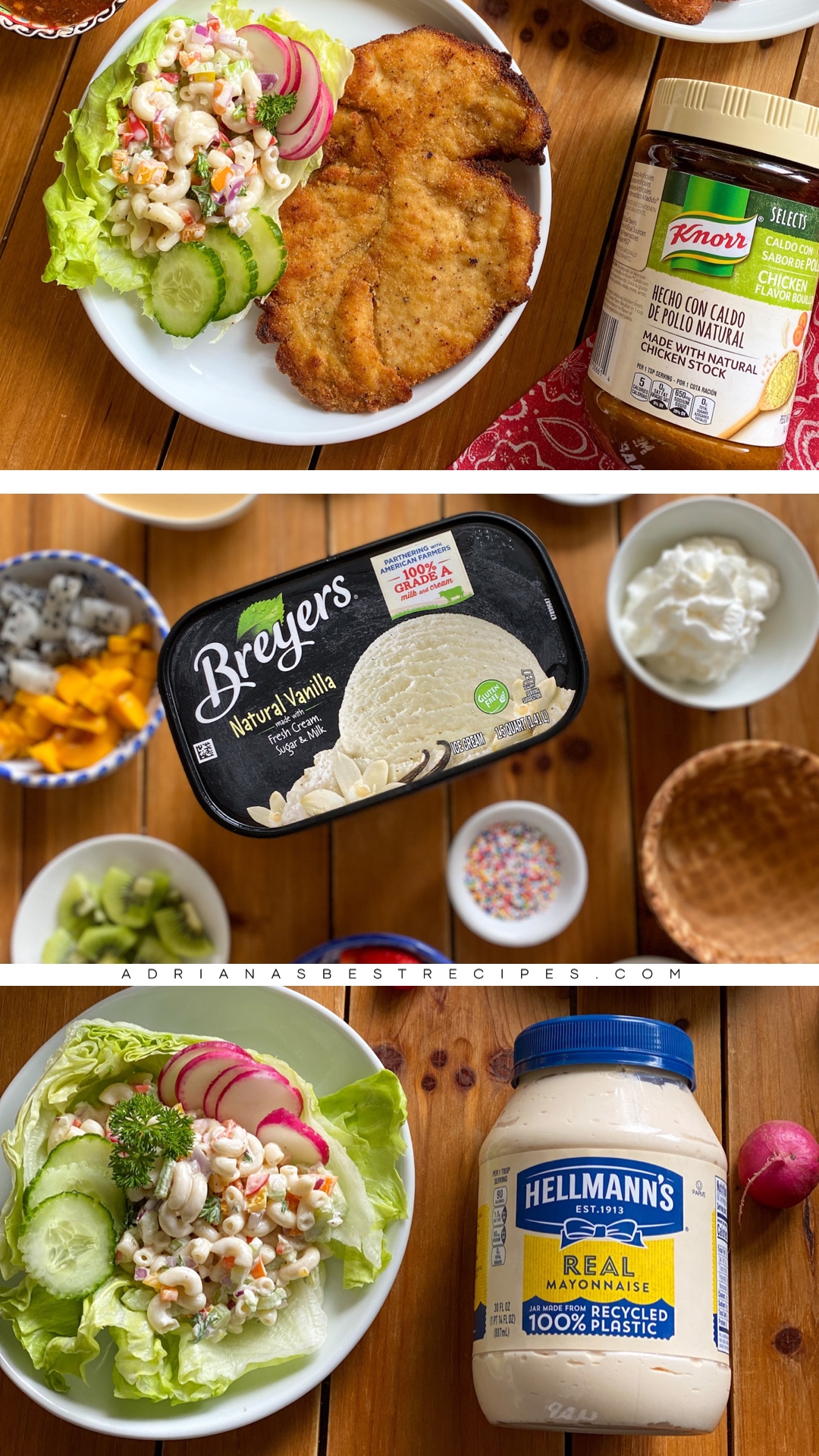 These are my tips for organizing a Cinco de Mayo Fiesta while enjoying a homestyle menu.
Head over to Sedano's Supermarket and purchase all the ingredients to help craft up your own homestyle theme menu. I found most of the items in the center and dairy aisles.
Choose fresh chicken cutlets and produce. Look for Mexican-style elbow pasta and cream.
Don't forget to add Hellman's Mayonnaise, Knorr Selects chicken bouillon and Breyers vanilla ice cream.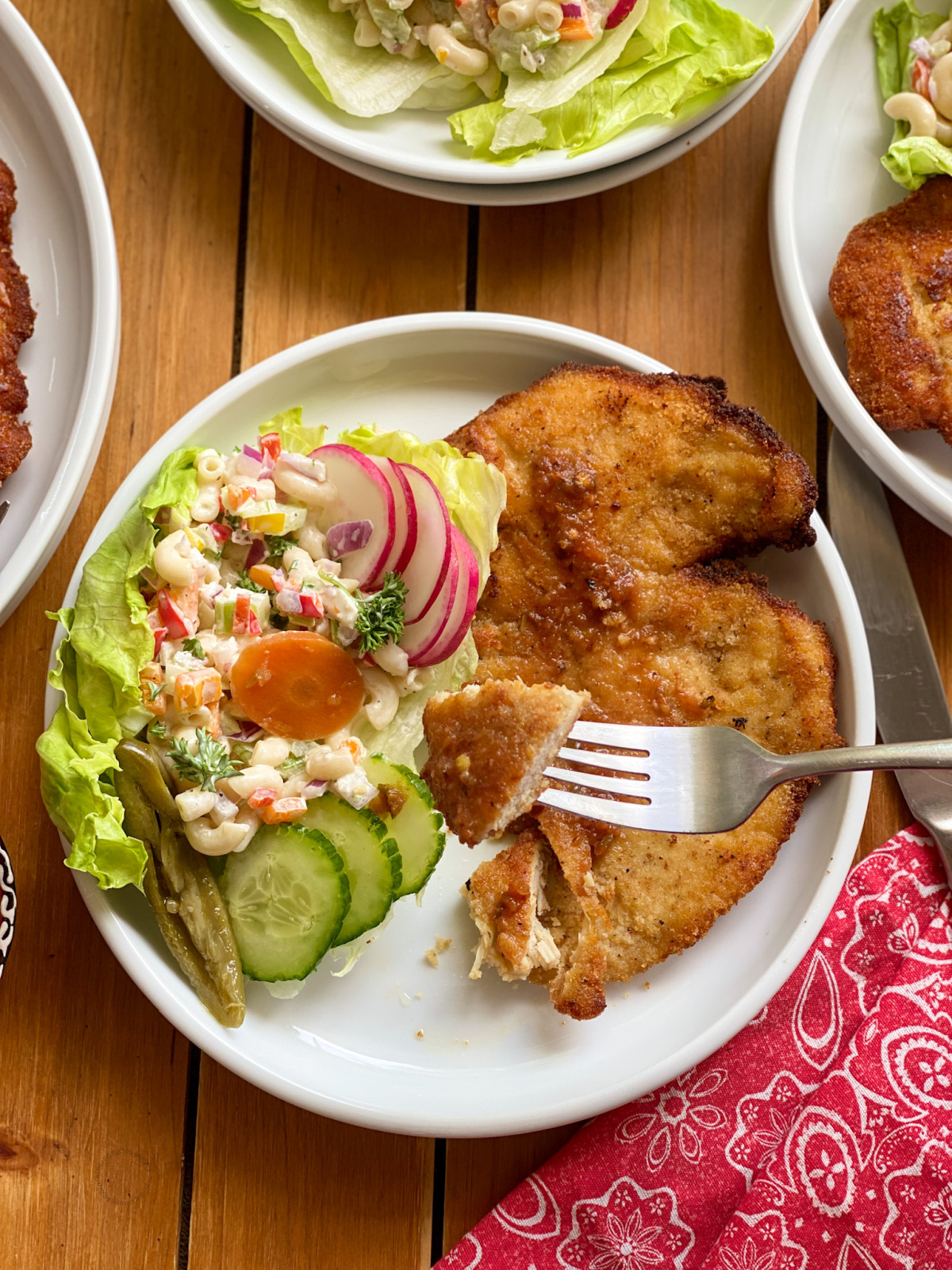 Lipton Aguas Frescas are also available in various flavors. Consider adding this product and prepare a pitcher to complement the homestyle menu.
Look for Cinco de Mayo decorations, potted cactus, flowers, or use a nice tablecloth and napkins.
Set the fiesta mood with Mexican music. You can plan a Mexican-themed playlist with classic ranchero hits, Spanish pop music, and Mexican rock.
Put together a dessert table and allow your family to prepare their bionicos to their liking.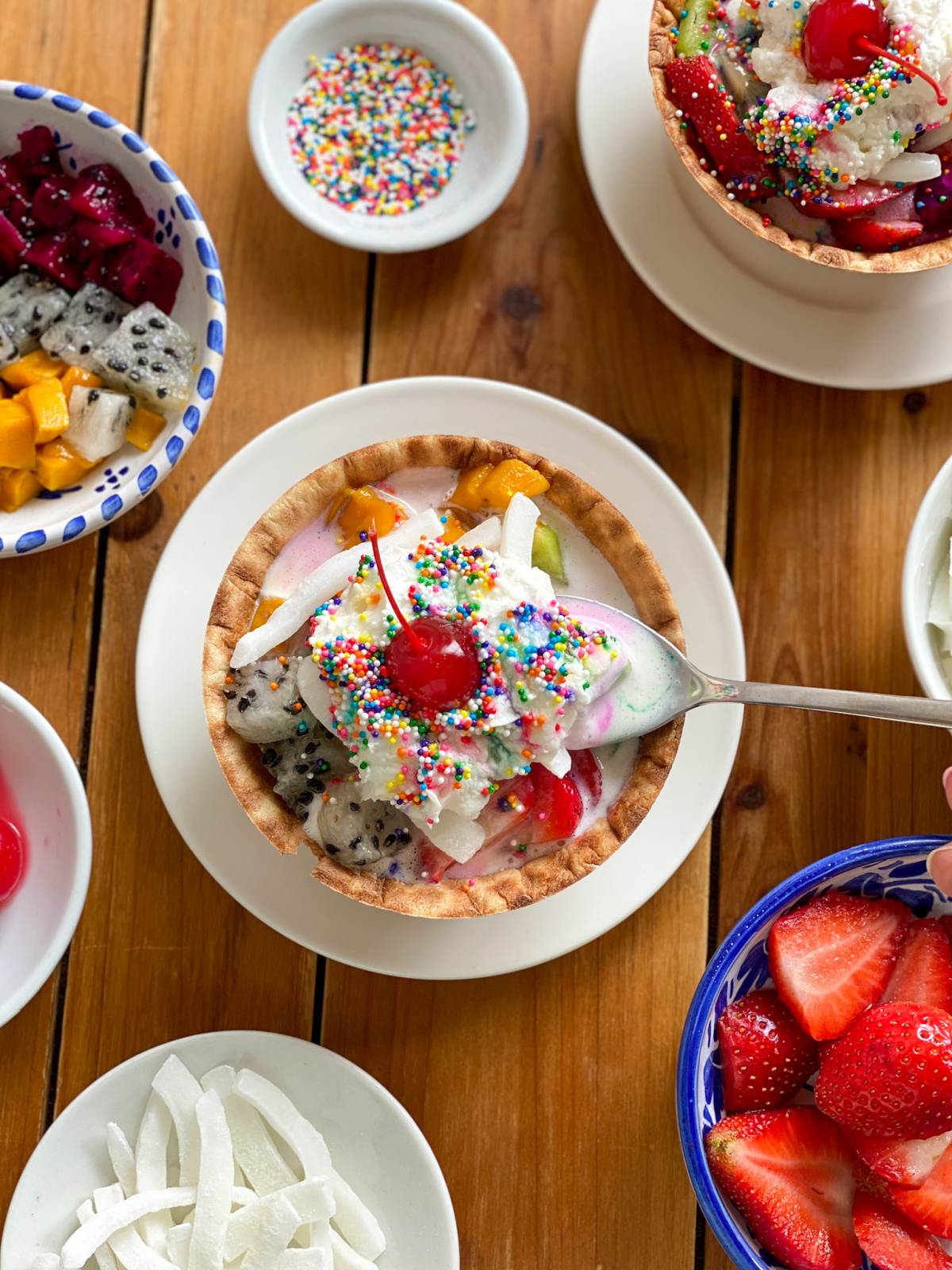 Add small bowls with fruits, coconut shavings, granola, nuts, cherries, candy, or nonpareils to use as garnishes. Plus, enough waffle bowls and ice cream for everyone.
Search for Cinco de Mayo facts and play a guessing game with the family. This activity, aside from being fun, is educational.
Celebrating birthdays or small parties breaks the routine and allows us to have fun without leaving the house.
Do you celebrate Cinco de Mayo? Please tell us your favorite activities and foods to enjoy in your fiesta.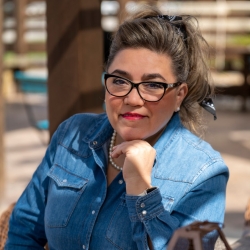 Latest posts by Chef Adriana Martin
(see all)