This post is also available in: Español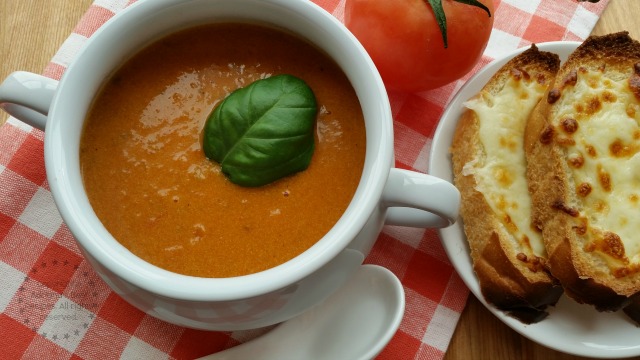 Our third dish for the Lenten Recipe Series is fresh Heirloom Tomato Bisque a recipe made with organic heirloom tomatoes and yellow beets, both ingredients now in season. This soup is rich in flavor and smooth. The combination with beets and tomatoes makes it a very tasty option and one of our favorite recipes for lent or for those looking for vegetarian menu options.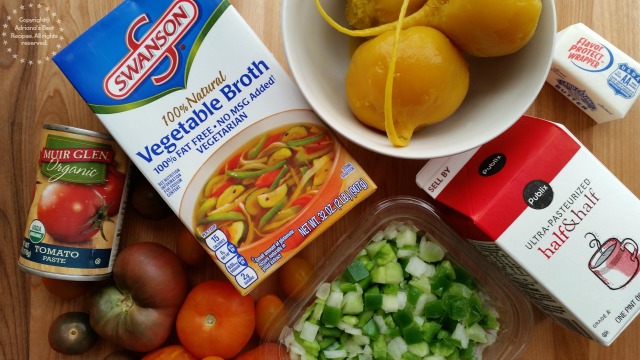 INGREDIENTS
8 heirloom tomatoes cut in quarters (including kumato, yellow, green and red tomatoes)
3 cooked golden beets
1 1/2 cups of trinity mix (chopped celery, white onion and green peppers)
1/2 stick of butter
1/2 cup of half & half
4 cups of vegetarian broth
2 tablespoons of tomato paste
1 tablespoon of sugar on the raw
Salt and pepper to taste
Fresh basil leaves to garnish
Preparation time: 30 minutes, You will need a soup pot, a blender, an immersion blender and cooking utensils. Serves 8 cups. Cost per cup less than $1.00 dollar.
See the video tutorial to learn how to make my Heirloom Tomato Bisque step by step and follow this instructions:
Start by melting the butter and then sautéing trinity mix. Then add the roughly chopped tomatoes and combine. Then add the tomato paste and stir.
Place the cooked yellow beets in the blender along with the vegetable broth and mix until getting a smooth paste, add to the soup and stir.
Season with salt to taste and add sugar on the raw to reduce acidity.
Using the immersion blender puree the ingredients until getting a smooth consistency. Finish the heirloom tomato bisque with the half and half and season with pepper to taste.
Cut thick slices of baguette, cover each slice with Italian cheeses and grill in the oven until cheese is melted.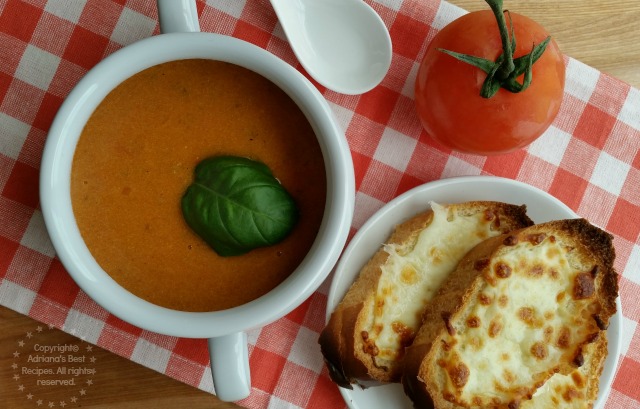 Serve the Heirloom Tomato Bisque hot and garnish with fresh basil leaves. Pair the soup with slices of bread with melted cheese. I am sure this will become a family favorite since this Heirloom Tomato Bisque is tasty and a good option to introduce the family to eat beets, a vegetable that sometimes it is difficult to integrate into the family menu.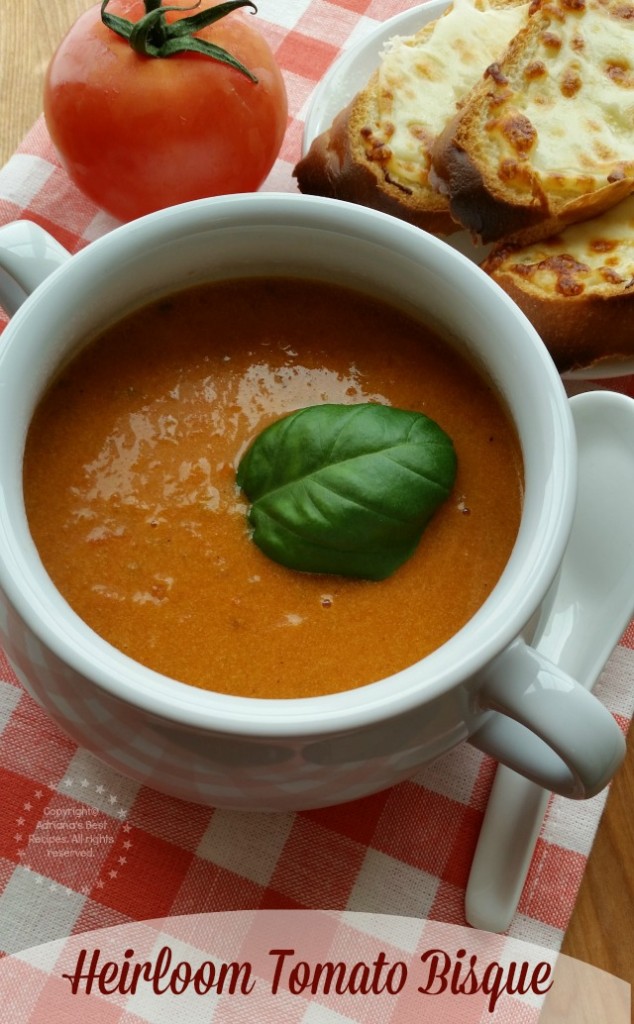 If you love tomatoes like me check other recipes like the Kumato Tomatoes Caprese Salad, the Heirloom Tomato and Avocado Salad and the Kumato and Heirloom Tomato Pizza.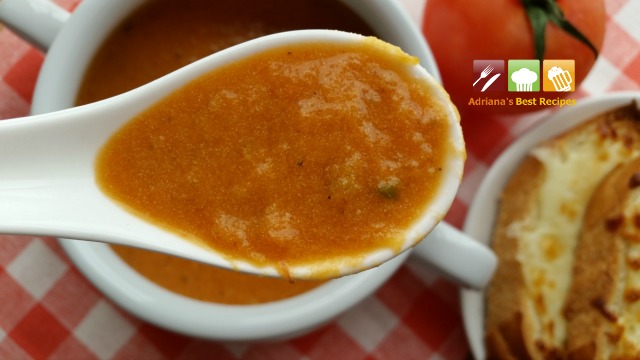 I also invite you to see below recipe options for lent of some of my favorite Latina bloggers participating in the Lenten Recipe Series. 
"And great crowds followed him from Galilee and the Decapolis, and from Jerusalem and Judea, and from beyond the Jordan", Matthew 4:25 ESV.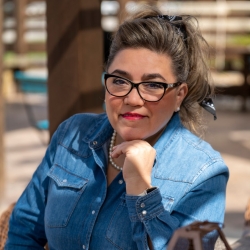 Latest posts by Chef Adriana Martin
(see all)