This post is also available in: Español
This shop and DIY for the Handmade Kitty Jewelry has been compensated by Collective Bias, Inc. and its advertiser. All opinions are mine alone. #PawsToSavor #CollectiveBias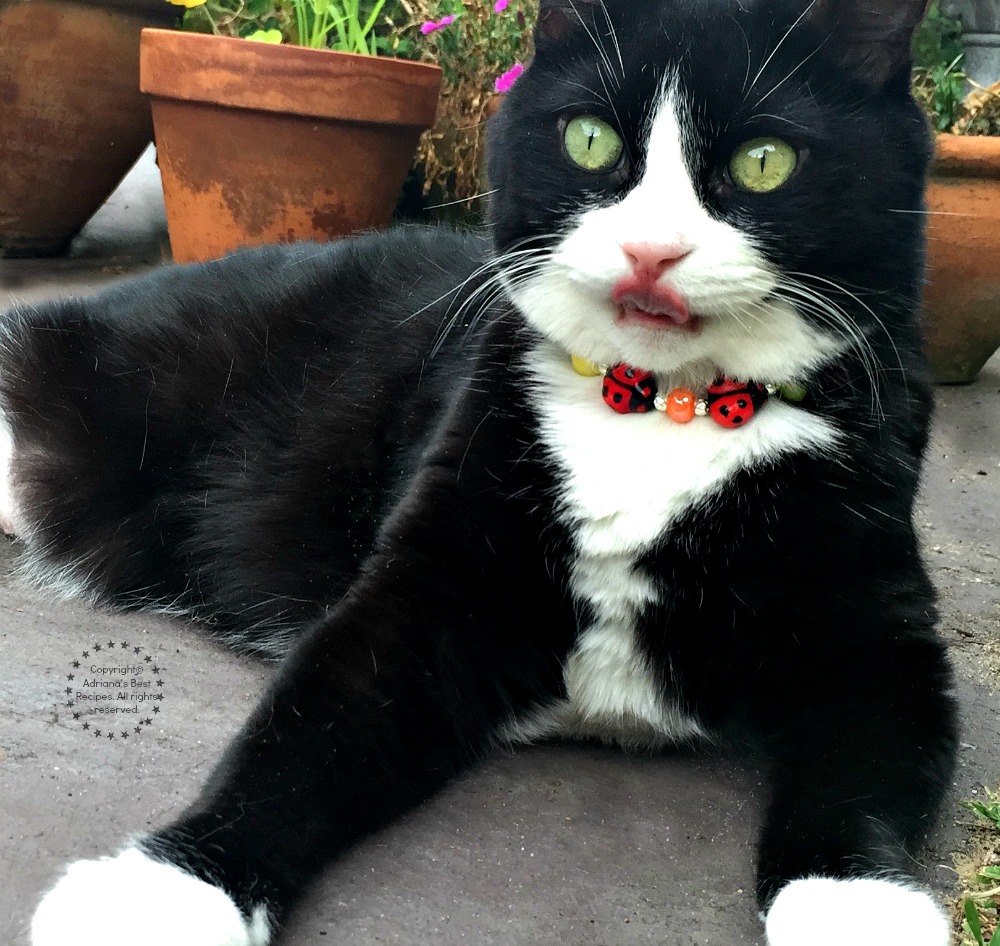 I am a pet lover and I enjoy making handmade jewelry. That is one of my pastimes when I am not in the kitchen preparing delicious recipes. And since I have a very special relationship with Tatiana, a loving tuxedo cat, I decided to make handmade kitty jewelry inspired in her personality and her favorite things.
Tatiana is a rescued cat. She was originally my husband's kitty. When we were dating he decided to rescue her from a shelter and brought her home to be his companion. My husband loves cats. I honestly never thought I would become a cat person. I always thought I was more of a dog lover. But when I met Tatiana immediately I felt a connection with her and now she is my favorite kitty!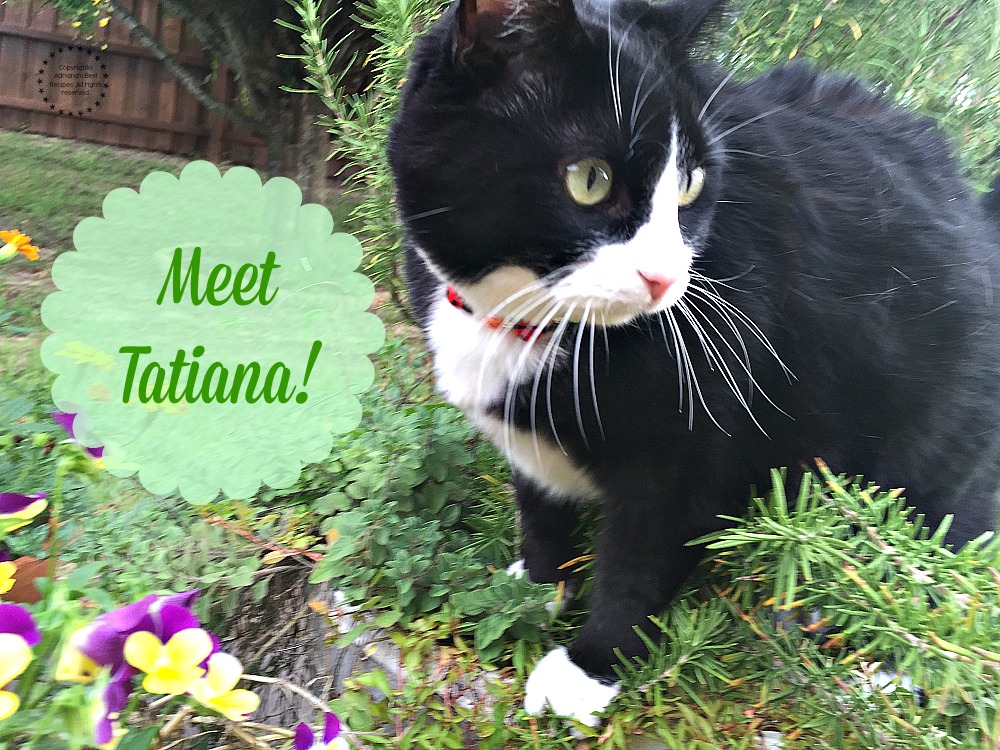 Tatiana is a very pretty cat and a lover of nature. She enjoys sun bathing and hanging out in the garden. She particularly loves bugs and butterflies, and of course chasing lizards. Tatiana does enjoy being with me in the garden while I am planting and harvesting, specially during the summertime.
Taking Tatiana's love for ladybugs and butterflies as an inspiration I made handmade kitty jewelry for her to wear as a necklace. This kitty jewelry was made with crystal beads, elastic thread and butterfly charms. It is so easy to make and also fun. I think Tatiana loved her special kitty jewelry piece because it stands out against her shiny and soft black coat and the colors combine very nicely with her bright green eyes.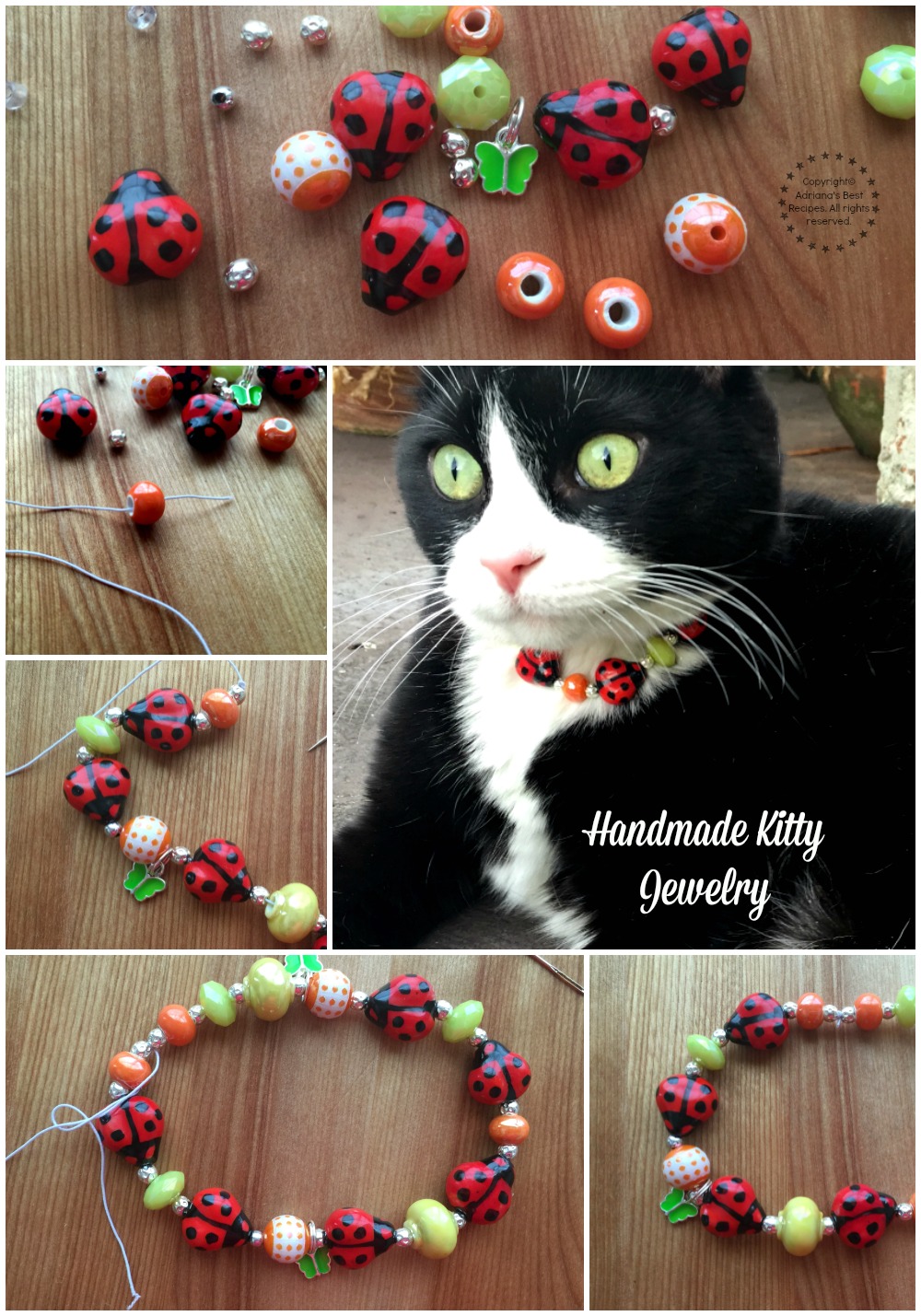 Here the step by step instructions on how to make the handmade kitty jewelry:
Select the crystal beads and colors you want to use.
Measure the size of the collar to make sure the jewelry piece will fit your cat.
Buy elastic thread, look for the thread that will fit the beads.
You can use a needle or insert the beads by hand. Follow your creativity and color pattern.
When done close making a knot and secure.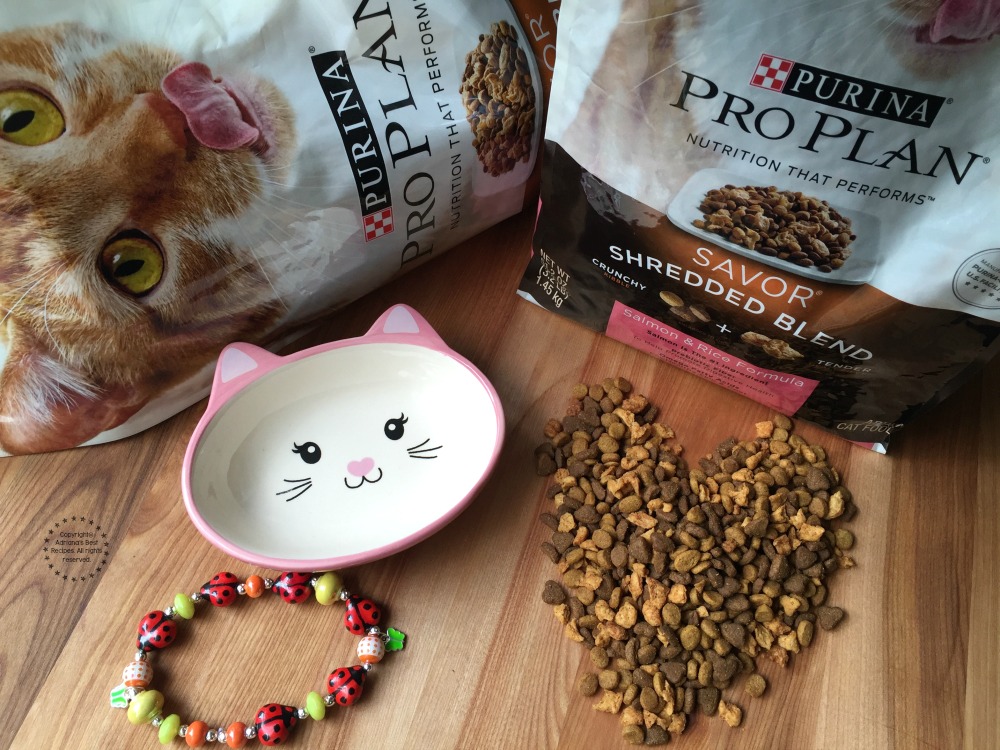 Feeding my cat with appropriate food potentially could help her to grow happy and healthy. And I've found that feeding her with Purina® Pro Plan® Savor® Shredded Blend Dry Salmon & Rice Formula could provide Tatiana with the needed nutrients since this dry food for cats contains as the number one ingredient real fish. As well as vitamins like omega fatty acids for a healthy skin and coat, calcium for helping support bone health and prebiotic fiber for good digestion.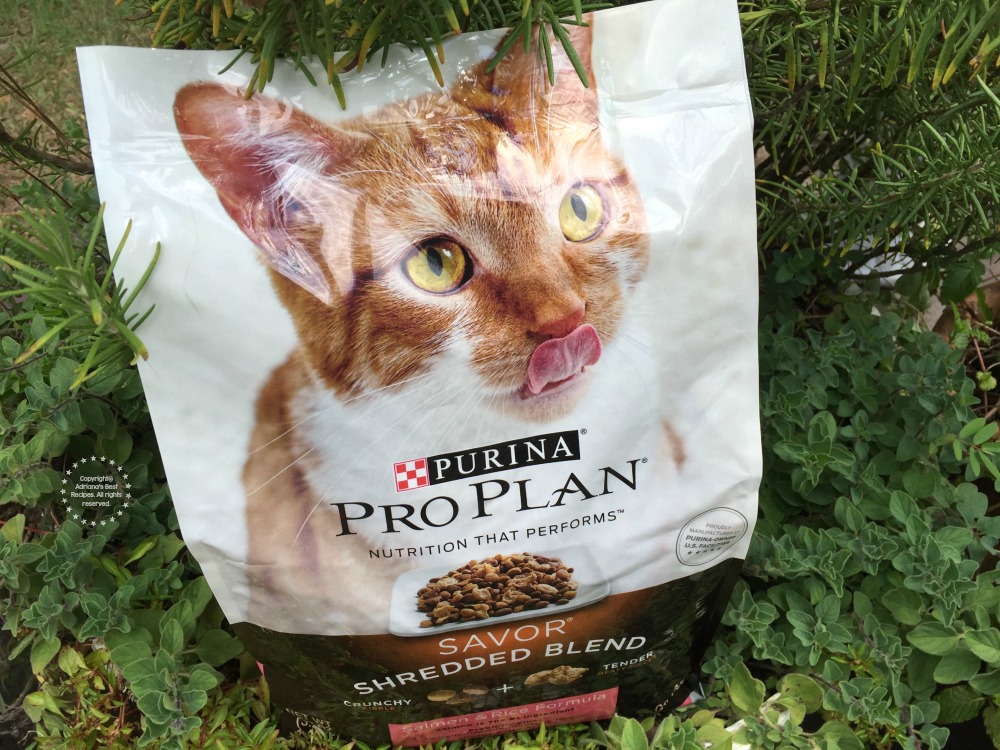 You can find Purina Pro Plan Savor Shredded Blends at PetSmart where you can take advantage of this offer:
Spend $15 on any Purina Pro Plan product and SAVE $15 on your next purchase of 10.5 lbs or larger Purina Pro Plan Dry Cat or Dog Food or Litter by 7/31.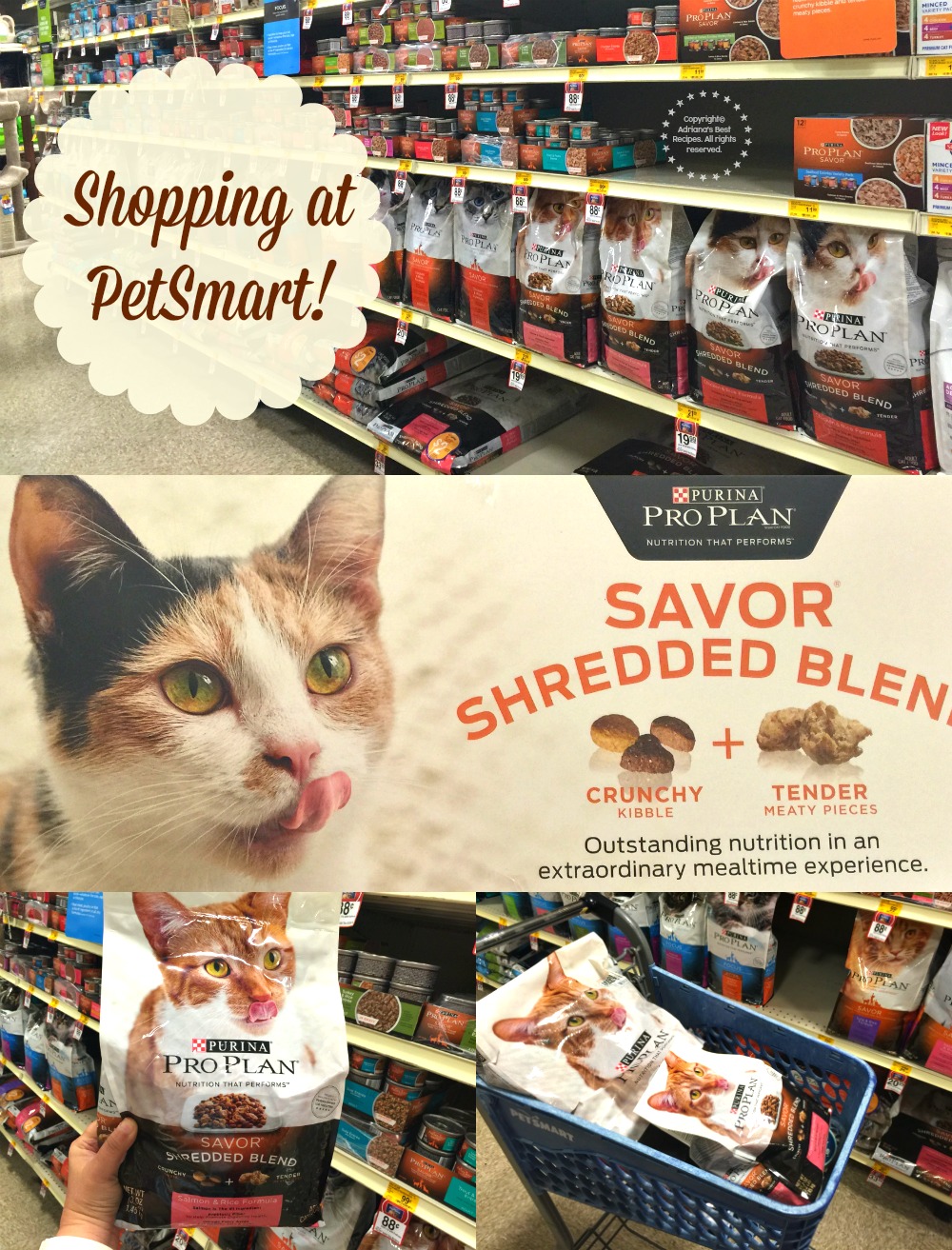 And while visiting PetSmart do not forget to bring your pets with you. They welcome both pets and their owners to come and shop together. I could not bring Tatiana to the store because she is not fan of riding in the car. However I often take Lady Bella my sheltie dog with me, she loves the ride and the visit to the store.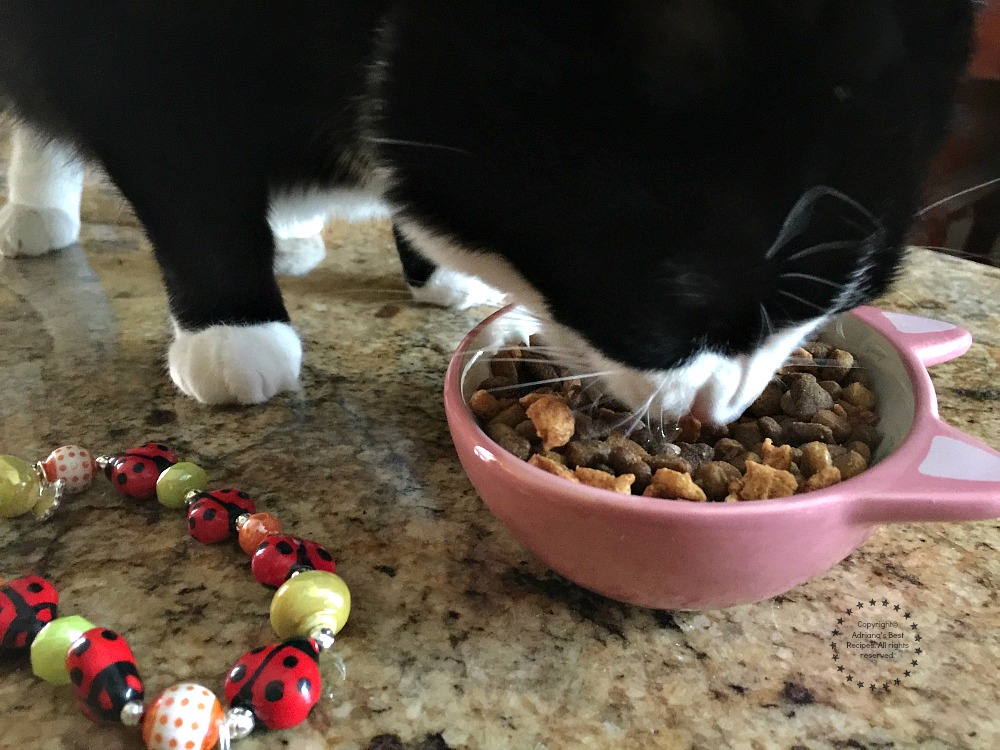 If you have cats you know they can be finicky eaters but Tatiana loves the taste of the Purina Pro Plan Savor Shredded Blend Salmon and Rice Formula. The combination of the crunchy texture and the tender shredded pieces make her so happy. I love feeding her. It is a special time that we have together. I pet her while she is enjoying her food and you can hear her purring.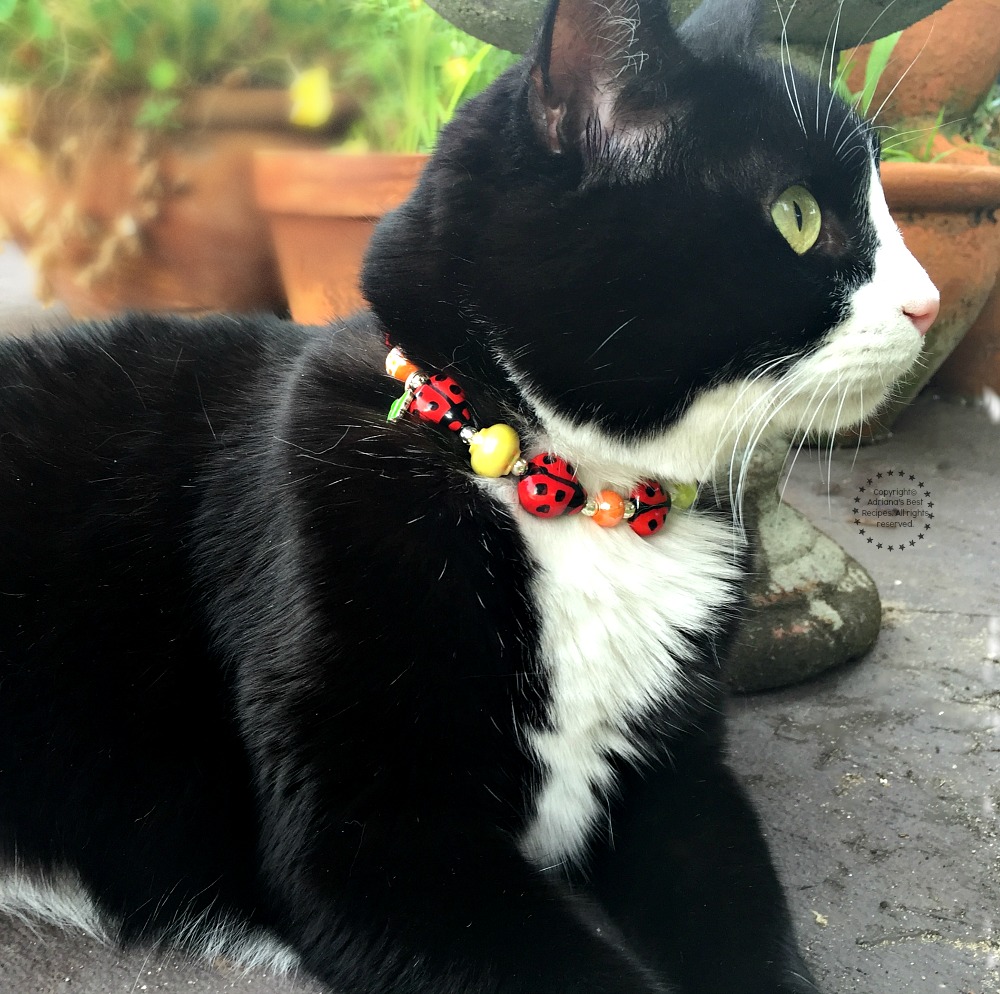 Sometimes you don't realize but those simple moments nourishing and pampering your pets can bring so much joy. Caring for our pets it is rewarding too. For me to see Tatiana being a happy cat is a big plus because we rescued her and gave her a safe place to live and a family that loves her no matter the circumstances.
If you are a pet lover like me,  tell us about the connection you have with your dog or cat, and how you make those moments worth savoring.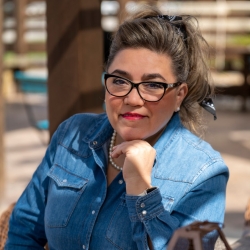 Latest posts by Chef Adriana Martin
(see all)