This post is also available in: Español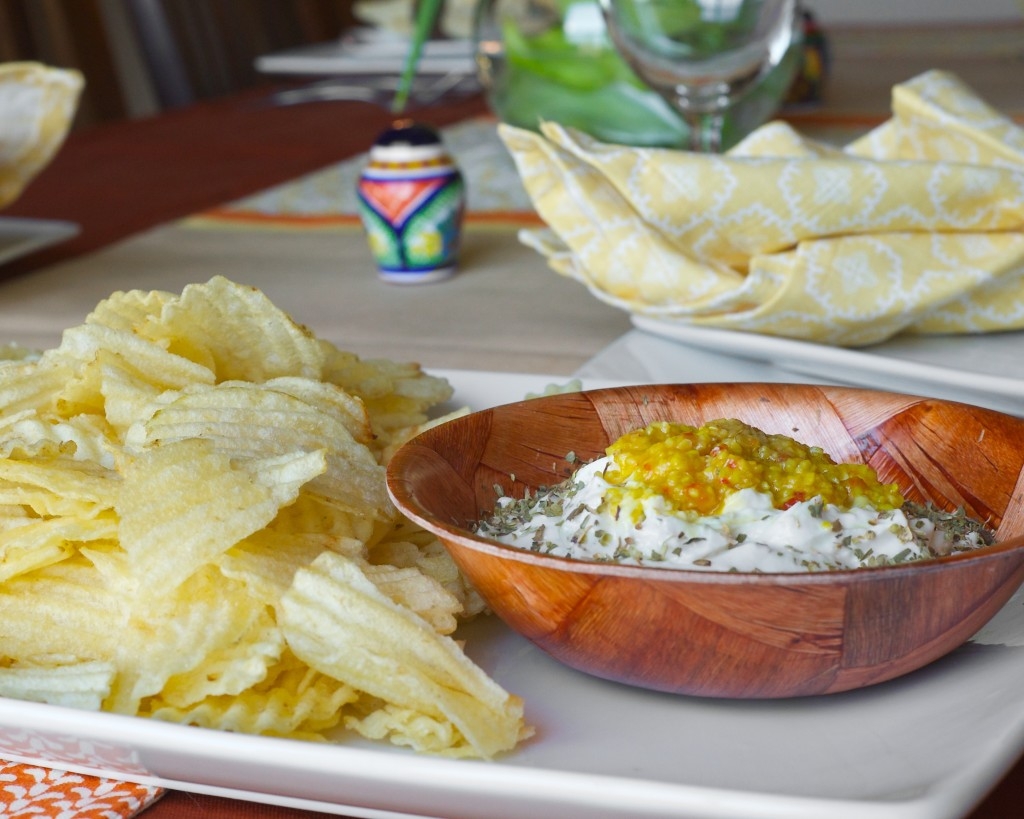 I love to entertain at home but do not like to spend too much time preparing finger foods like this Greek Yogurt Dip. Serving dips saves you time and also provides enough food to keep your guests happy while not over feeding them, you want them to enjoy dinner too. Here you have a dip recipe that is super easy yet tasty; you will score good points having this in your next gathering.
INGREDIENTS
2 cups of plain Greek yogurt
½ cup of chopped walnuts
¼ cup of fresh dill chopped
4 cloves of garlic finely chopped
Juice of one lemon
½ teaspoon of turmeric powder
 2 spoons of olive oil
Salt
Preparation time: 10 minutes. Makes around 2 ½ cups. Approximate cost per person $0.15 depending on ingredients market price. You will need a deep bowl to blend ingredients and a nice bowl to serve.
To prepare the greek yogurt dip blend all ingredients together excluding the garlic and the turmeric spice. Place preparation in your serving bowl. The garlic is for flavoring but also for decoration, to prepare this place garlic on a small bowl and combine with the turmeric spice add a pinch of salt and olive oil. The garlic will turn yellow color and the consistency should be thick. Place on top of your dip.
This Greek Yogurt dip can be enjoyed with pita chips, potato chips, tortilla chips, sticks of cucumber and celery, pretzels, crostini. Anything goes well, try with different options and tell me how it goes.
Yogurt has many benefits to your health, provides calcium, potassium, magnesium, zinc and vitamin B. It is also a probiotic food that supports the digestive system health.
The difference between plain yogurt and plain Greek is that this kind is strained thus has thicker consistency and has less acidity, use Greek style for this Greek Yogurt recipe.
Opa!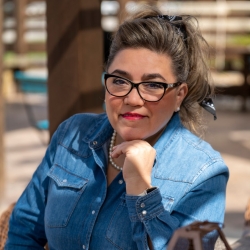 Latest posts by Chef Adriana Martin
(see all)