This post is also available in: Español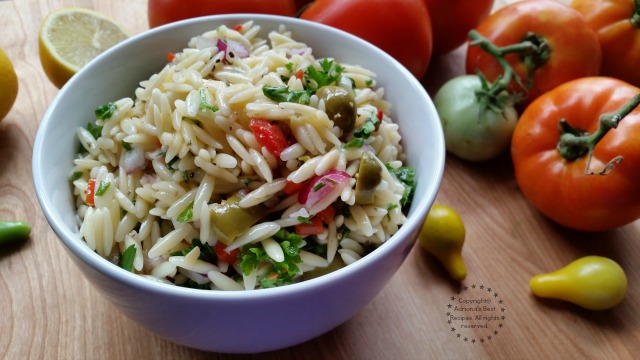 Summer invites you to crave cold dishes like this Greek Style Orzo Salad perfect side dish for a cookout or to pair with grilled meats, fried and rotisserie chicken. I love the flavors of the Mediterranean cuisine using olives, red peppers, onion, fresh herbs, lemon juice and olive oil. And the orzo pasta is very tasty, has a special texture due to its shape. My family loves orzo and that is why today my suggestion is Greek Style Orzo Salad, a fresh cold dish for the summer heat.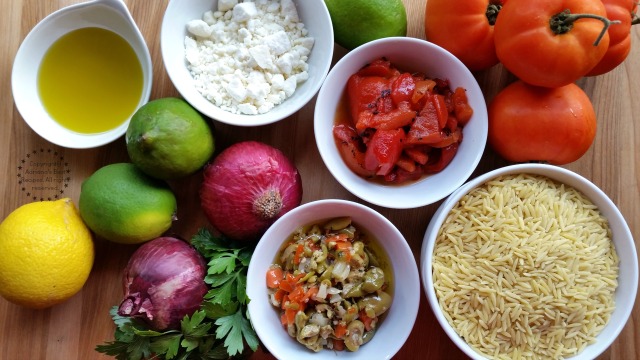 INGREDIENTS
2 cups of orzo pasta (plus 4 cups of water for cooking)
1/2 cup of chopped roasted red peppers
1/2 cup of chopped purple onion
1/3 cup of chopped parsley
1/2 cup of chopped green olives
1 cup of crumbled feta cheese
2 yellow lemons
1/2 cup of olive oil
1 teaspoon of dried oregano flakes
Salt and pepper to taste
Tomatoes on the vine (optional)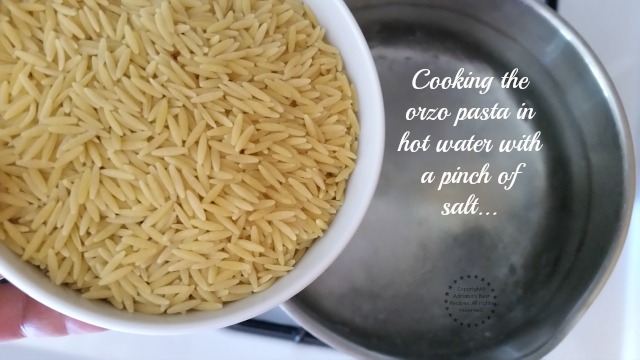 Preparation time: 30 minutes. Makes 8-10 servings. You will need a soup pot, chopping block, a mixing bowl and kitchen utensils.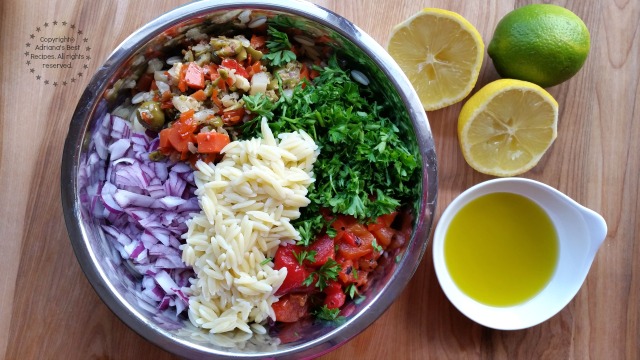 Follow these step by step instructions to prepare the Greek Style Orzo Salad:
First chop all the ingredients for having them ready to mix.
Cook the orzo pasta in water, and add a pinch of salt. When al dente strain the pasta and temper with cold ice water.
Place the all the ingredients in a large mixing bowl and dress with yellow lemon juice, olive oil, dried oregano, salt and pepper to taste.
Serve the Greek Style Orzo Salad with feta cheese and also you can stuff fresh tomatoes on the vine with the salad for a different presentation.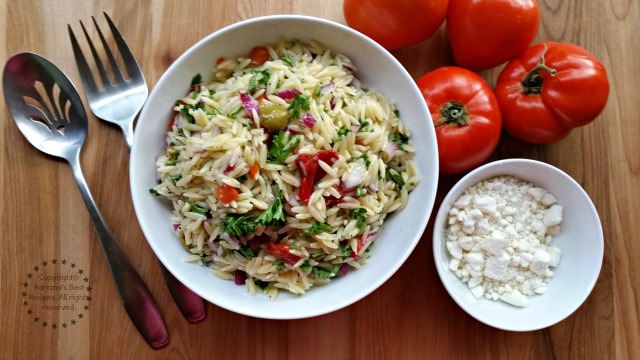 The word "orzo" in Italian means barley and in the past grains was very important part of the nutrition in the Mediterranean cuisine. Orzo somewhat replaced the use of barely in the cuisine to make it more affordable since grains could have a steep price.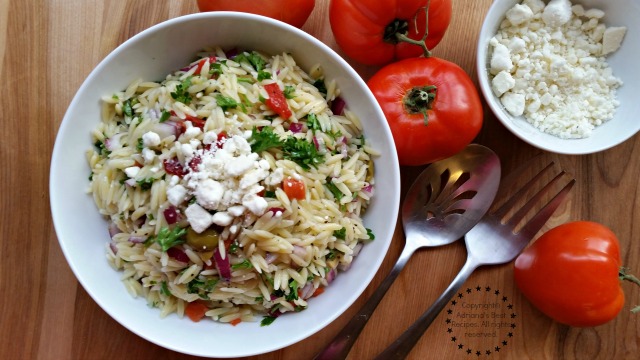 Just in the last few years barley and other grains have become a trend again and now you can see them back in many modern dishes. The orzo pasta is a tiny semolina pasta that is normally used in cold salads and pairs very nicely with chopped tomatoes, onions and fresh herbs like mint and parsley.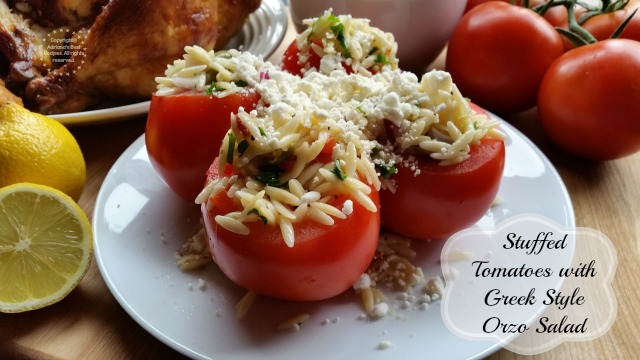 It is also a good replacement for rice, being a short shape pasta makes it a good ingredient for risotto or on other applications like tabouleh salad serving as a replacement of the bulgur or wheat.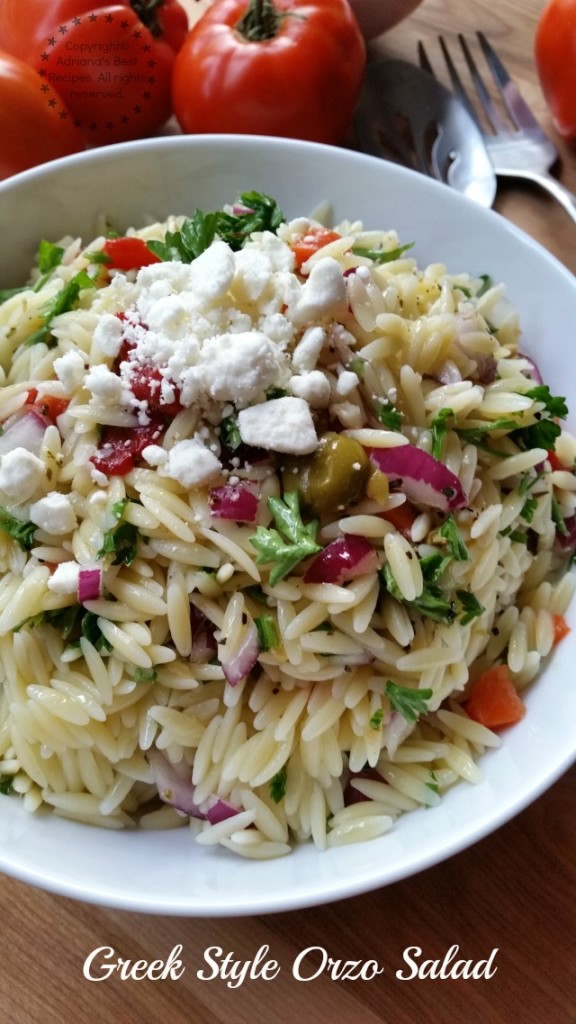 I invite you to try this easy recipe for Greek Style Orzo Salad, I am sure you and your family will love it!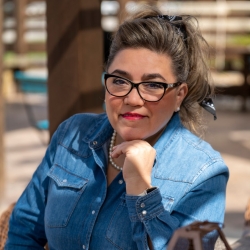 Latest posts by Chef Adriana Martin
(see all)