This shop has been compensated by Collective Bias, Inc. and its advertiser. All opinions are mine alone.
#SummerYum #CollectiveBias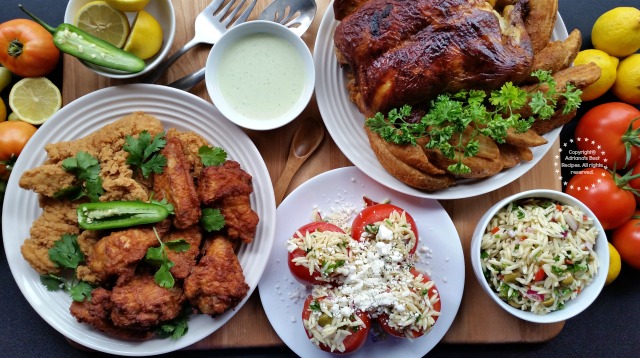 The summer is all about the outdoors, picnics and BBQ gatherings. This time is also busy for us homemakers and moms and I have a fabulous suggestion for preparing an easy summer menu for your upcoming Fourth of July party or for an impromptu party at home.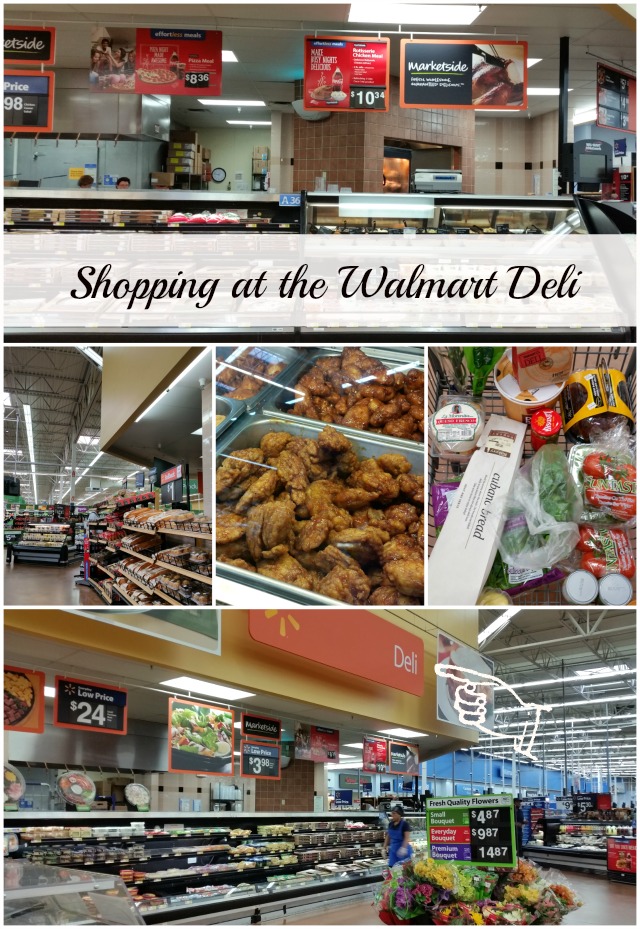 At Walmart, I don't only find groceries but also prepared meals like fried and rotisserie chicken at the Walmart Deli. These chicken options are tasty and convenient to make an easy summer menu and honestly who doesn't like chicken. At home, we eat chicken at least twice a week and we love it.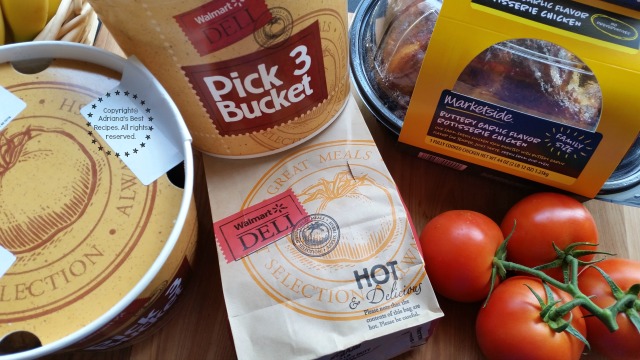 At the Walmart Deli there are several options to choose from single pieces of chicken, buckets of chicken with the option to add sides, as well as bulk purchases with up to one hundred pieces, you just need to make your order in advance by calling or visiting the store.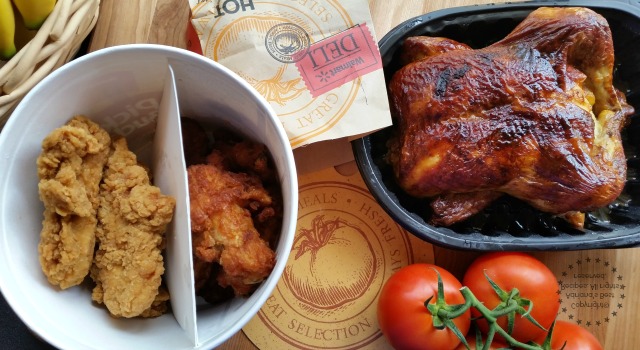 I opted to buy a bucket divided between hot wings and drummettes and chicken tenders with a side of potato wedges. I also added to my purchase a rotisserie chicken in order to offer variety to the menu.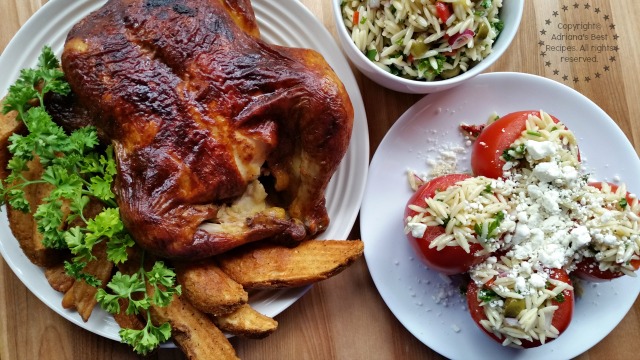 In my opinion, a party menu also needs to have fresh options and hassle free homemade sides to add your personal touch to the meal,  so I am adding to the menu tomatoes on the vine stuffed with Greek-style orzo salad and a special sauce that pairs very well with both rotisserie chicken and fried chicken.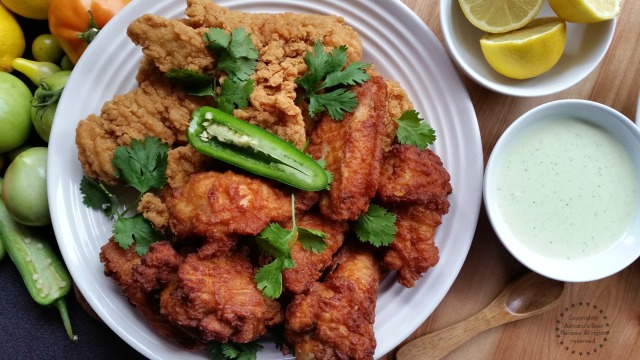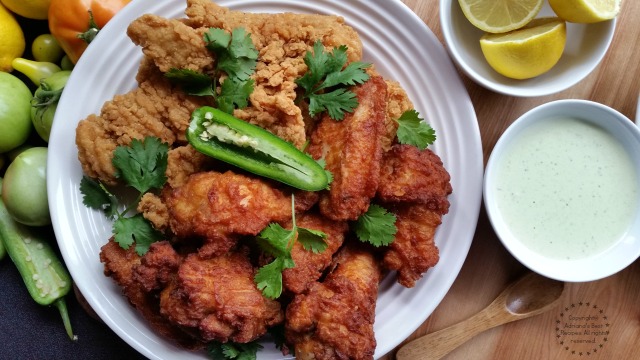 This sauce is inspired on a Peruvian garlic sauce that typically is offered when serving oven roasted chicken and complements very nicely with this easy summer menu suggestion for your Fourth of July party. This sauce I have named as Jalapeño Garlic Aioli, made with a mayo base, lemon juice, fresh jalapeños, herbs and garlic cloves.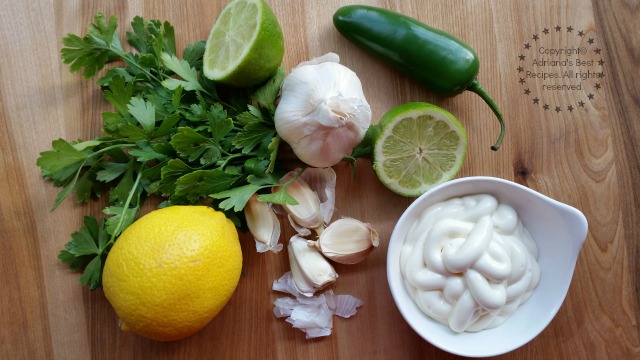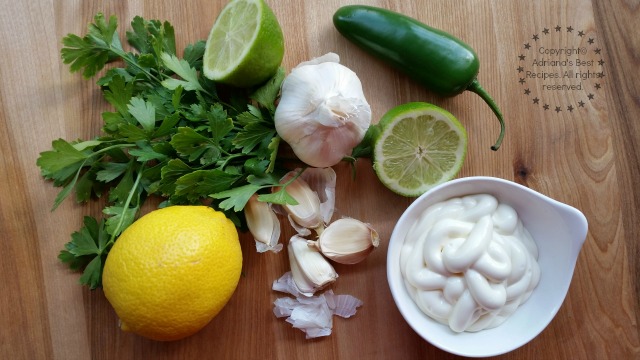 INGREDIENTS FOR THE JALAPEÑO GARLIC AIOLI
1 cup of olive oil mayo
1 jalapeño pepper
3 garlic cloves
8 fresh parsley leaves
1 teaspoon of lemon peel

1/4 cup of lemon juice

2 tablespoons of water
1 teaspoon of sea salt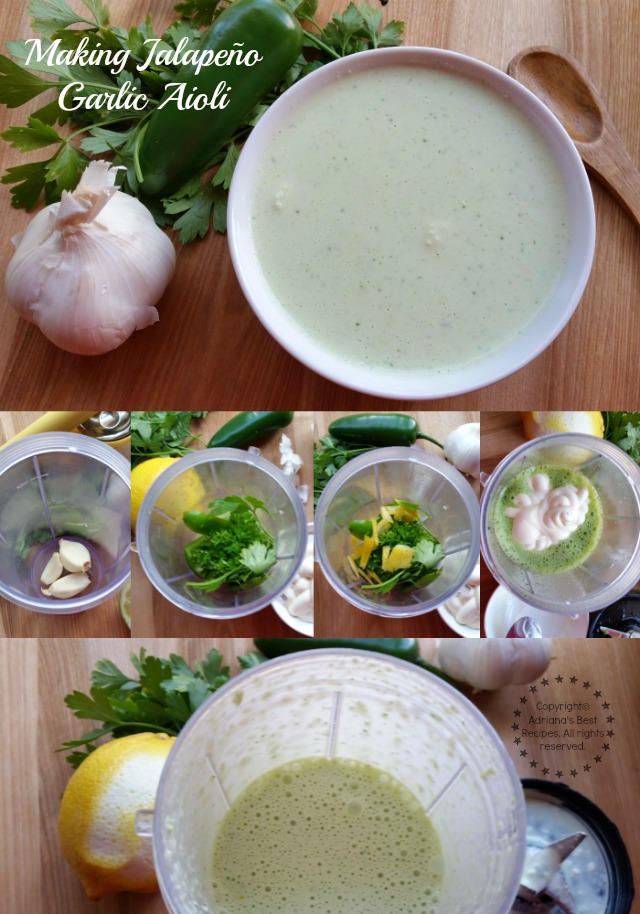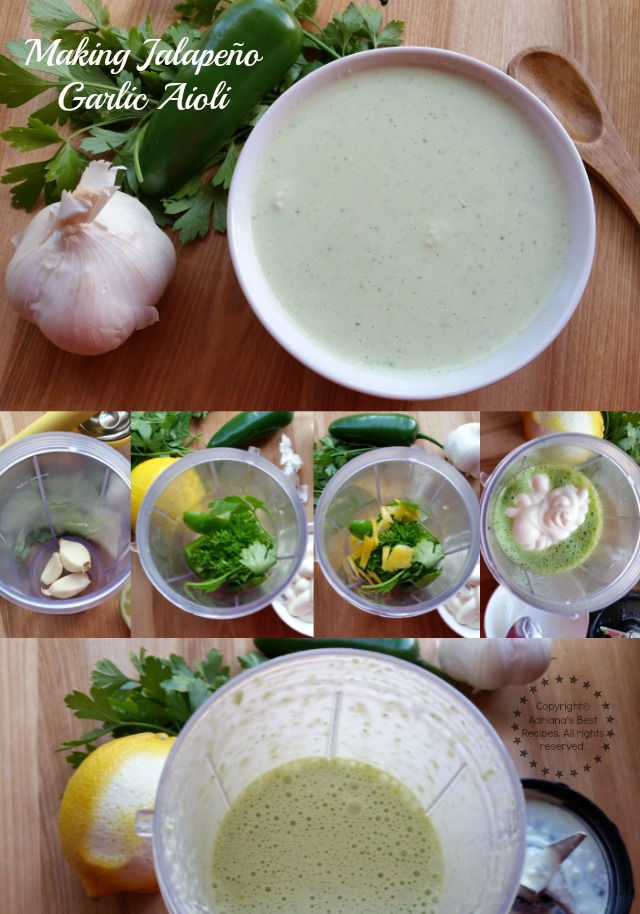 Follow these step by step instructions to prepare this easy Jalapeño Garlic Aioli:
Peel the garlic cloves and add them to the blender. Cut the jalapeño and add to the blender with the garlic, parsley, and the lemon peel.
Pour the mayo, the lemon juice, and blend. If you feel requires liquid add water as needed yet sauce needs to be velvety, not runny.
Serve the Jalapeño Garlic Aioli on a nice bowl and place inside the fridge until ready to serve.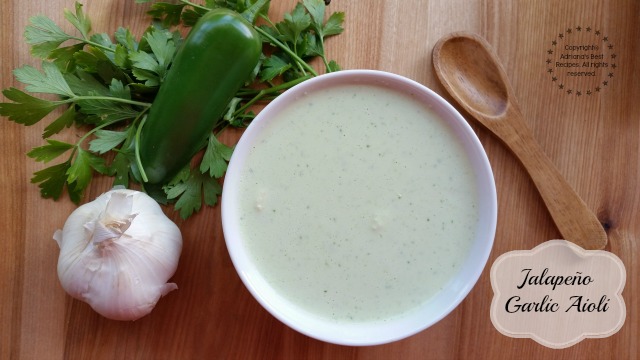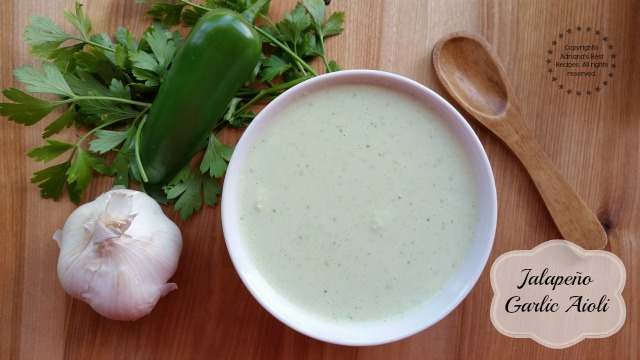 This sauce is full of flavor and not very spicy if you prefer not to add the jalapeño just replace with a small piece of green bell pepper. In order to add color to the menu,  I am also suggesting to have a dish using raw tomatoes and orzo salad. Both complement well and being the tomatoes in season makes this option a nice addition to the meal. Preparing these stuffed tomatoes with orzo salad is very simple and you can make the salad a day in advance to save time.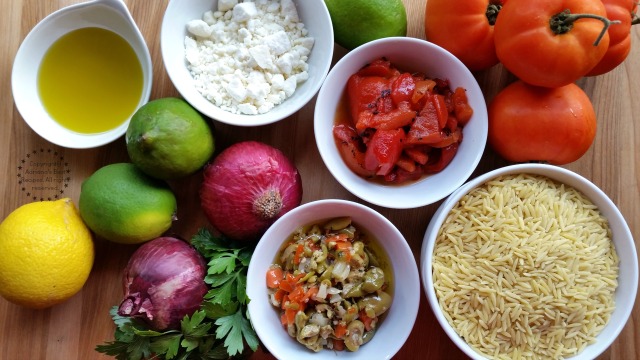 INGREDIENTS FOR THE STUFFED TOMATOES WITH ORZO SALAD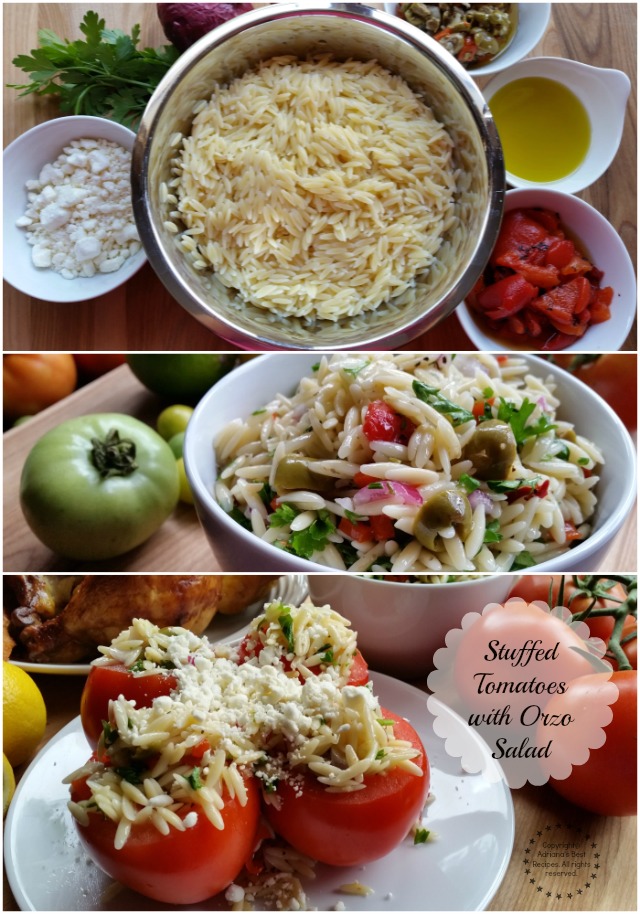 Follow these step by step instructions to prepare the Stuffed Tomatoes with Orzo Salad:
Clean the tomatoes and cut the top. With a spoon scoop out some of the seeds and some of the flesh inside to make room for the salad.
Stuff each tomato with the orzo salad and place on a serving dish.
Finish with crumbled feta cheese.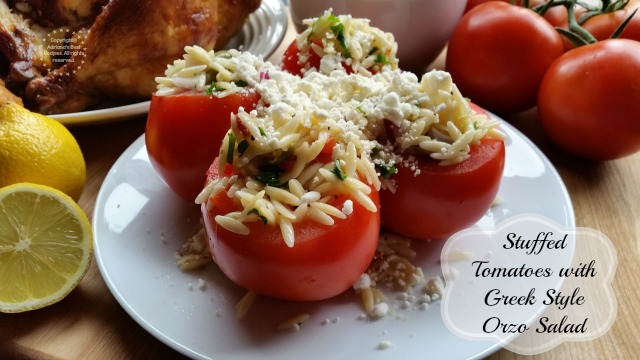 Since this is all party food just serve family style and let everyone decide what and how much to eat. As you can see preparing food for a Fourth of July party is very simple, you just need to opt for what is available at your local Walmart Deli see details HERE, choose meals that everyone loves and fresh ingredients to complement this fabulous but easy summer menu.
Happy Fourth!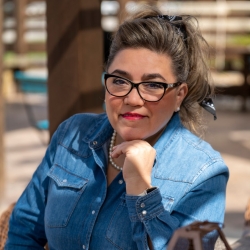 Latest posts by Chef Adriana Martin
(see all)