This is a sponsored campaign in collaboration with Solid Gold Pet.The opinions and text are all mine. #SolidGoldPets #FoodForFreeSpirits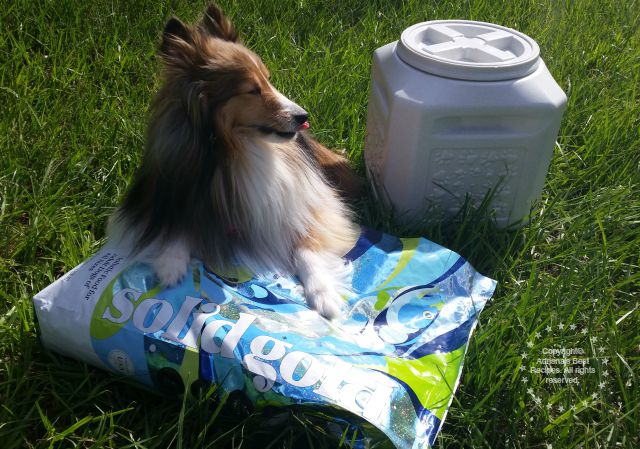 The company Solid Gold Pet invited my Bella to be part of the Free Spirit Challenge which consists on switching the current dry food formula for thirty days to the Solid Gold's Leaping Waters, a grain and gluten free dry food made with cold water salmon from the Netherlands, eggs and vegetables like carrots, spinach, potatoes, peas, pumpkin, parsley, apples, cranberries, blueberries, lettuce, beets, watercress, and celery. And during this time provide my honest feedback regarding my Bella's experience eating this dry food.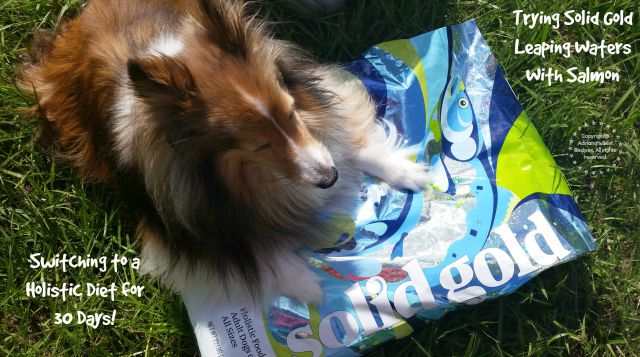 Bella loves fish, yes dogs can eat fish and she enjoys it a lot. I have been feeding her a formula with white fish that she likes and also helps her with her busy schedule. Bella is a Shetland Sheepdog, her breed is all about running, working and playing so she needs all the best nutrition and energy to help her with her daily doggie duties. And her daily routine includes also herding our kitty residents as we don't have a farm with cattle and cows which would be a normal environment for a herding dog. Bella has a very well developed instinct for herding as well as pleasing. She loves to fetch the ball and long walks at the park.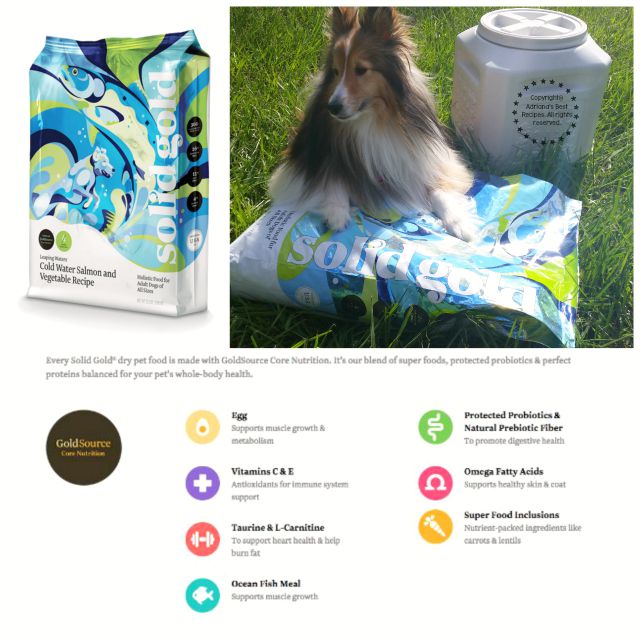 Bella despite being a working dog she is also a lady and has a delicate stomach. She cannot handle certain formulas so when Solid Gold invited us to join the Free Spirit Challenge for a 30 days food trial I was interested in trying this new diet for my dog because it has salmon and no meat by-product meal, corn, wheat, soy, sugar, artificial preservatives or flavors added that could disturb her digestive system.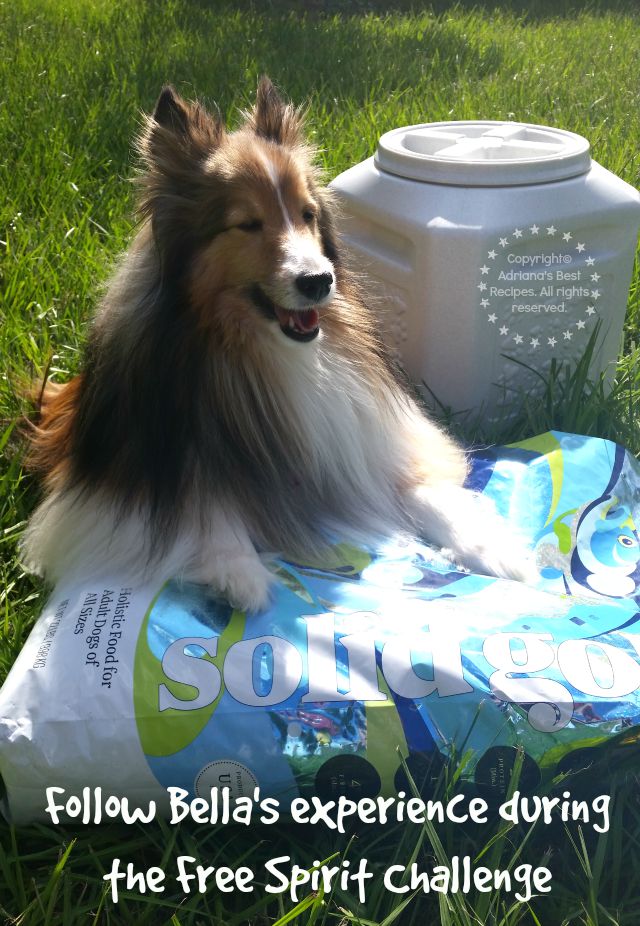 I have learned that Solid Gold's holistic pet foods are carefully formulated with nutritious ingredients that promote healthy mind, body and free spirit. And since Bella is an important part of our family we just want the best for her and a good diet is an important element for her to feel well and continue being a happy dog. We just started the trial this week and I can report Bella has been scarfing down her bowl, she really likes the Solid Gold's Leaping Waters formula and her stomach has accepted well the product. It is important to know that when you are switching from one type of food to another it has to be done gradually, so I have been combining the old formula with the new and all is going well.
I invite you to join us this month to learn about our Free Spirit Challenge updates via this site and also on social media. Solid Gold has several products that include both cats and dogs if you want to learn more about their offerings visit their site at SolidGoldPet.com or watch the video above.
Thanks for stopping by!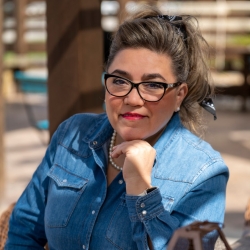 Latest posts by Chef Adriana Martin
(see all)