This post is also available in: Español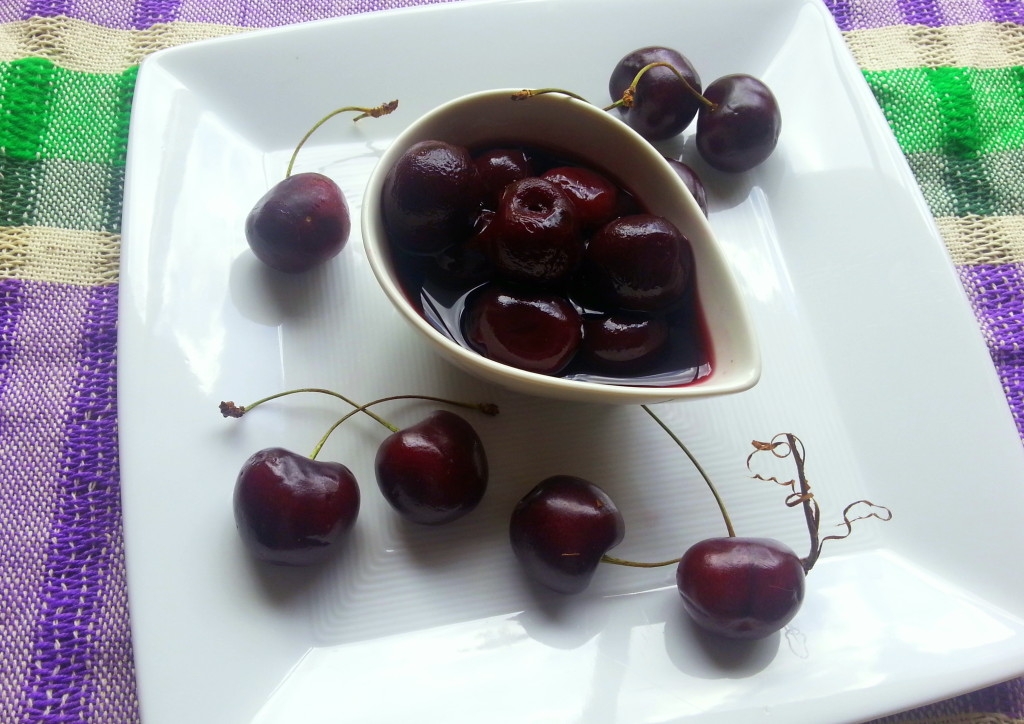 Chocolate wine is a recent discovery of mine, you know I love to try new things and I found this interesting sweet red wine with dark chocolate infused natural  flavors and decided to pair it with fresh cherries which are now in season and the result was this divine Chocolate Wine and Cherries sauce that you can use for desserts and to pair with pork and chicken. Here you have the ingredients you will need to prepare this  fabulous Chocolate Wine and Cherries sauce.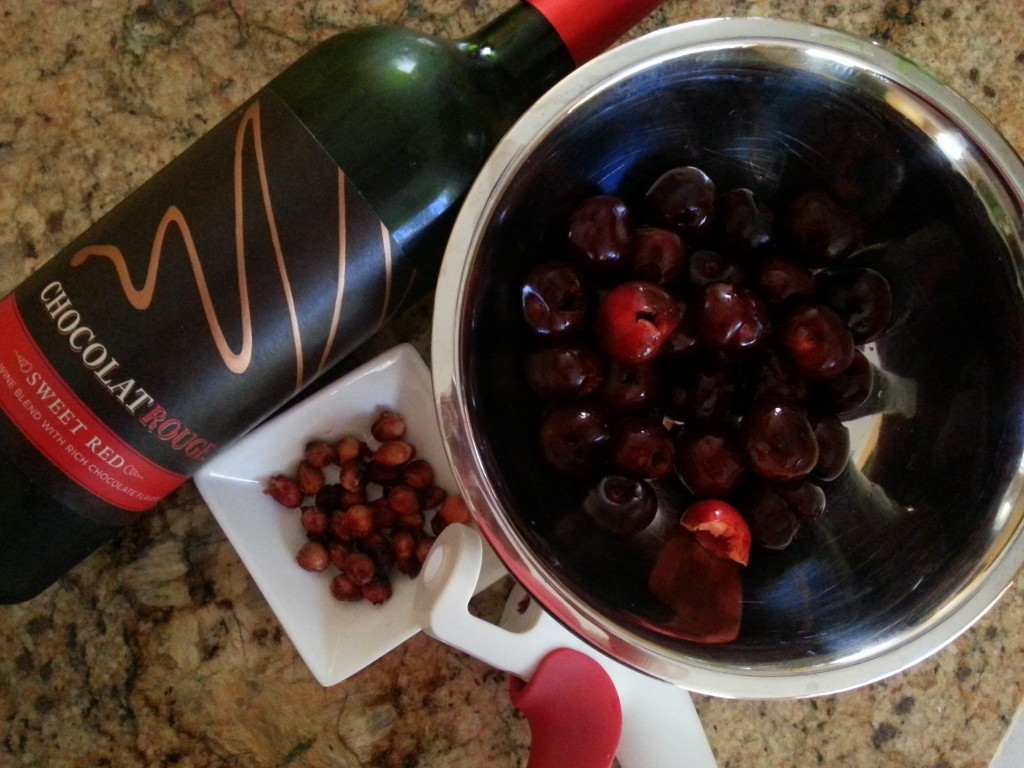 INGREDIENTS
3 cups of fresh bing cherries cleaned and pitted
1 1/2 cups of chocolate wine
1 cup of sugar on the raw
1 teaspoon of cinnamon
Preparation time: 45 minutes. This recipes makes 3.5 cups. Cost per cup is $3.50 depending on local ingredients cost. You will need a cherry pitter, a bowl, medium saucepan with cover and a spoon.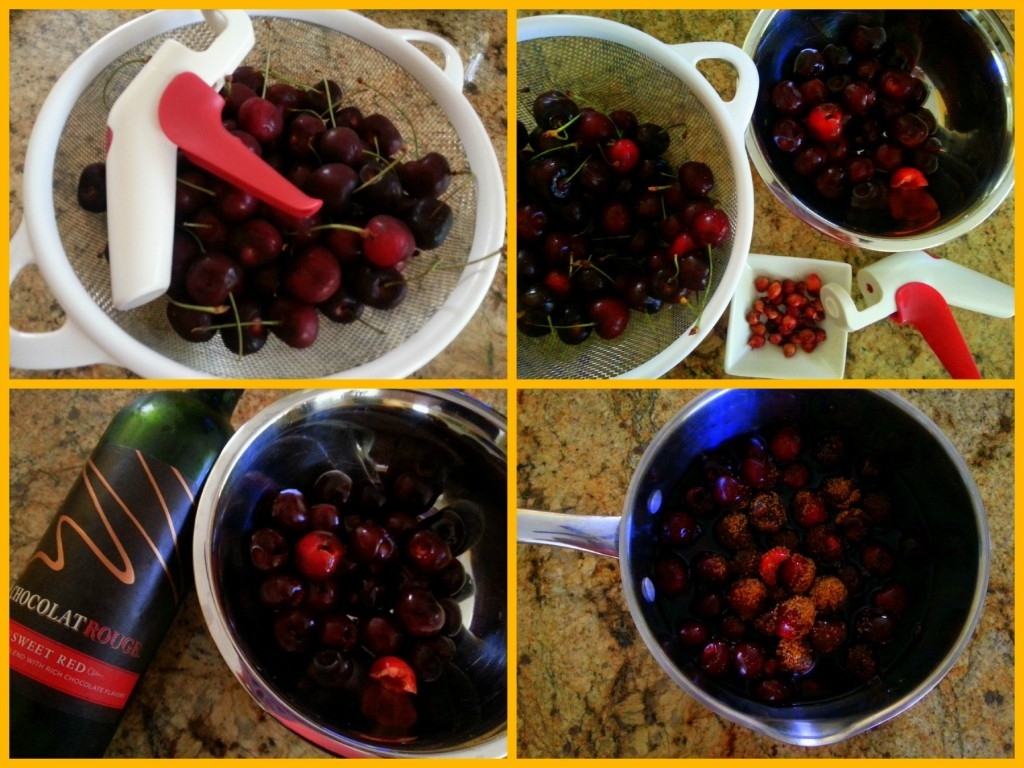 Start by cleaning your cherries with running water then take out the stem and using the pitter to remove the small pit inside and set aside. Place your saucepan in the stove and add the wine, the cherries, sugar and the cinnamon. Combine all ingredients using a long spoon and cook covered and using lower flame for 30 minutes until the sauce has a syrupy consistency.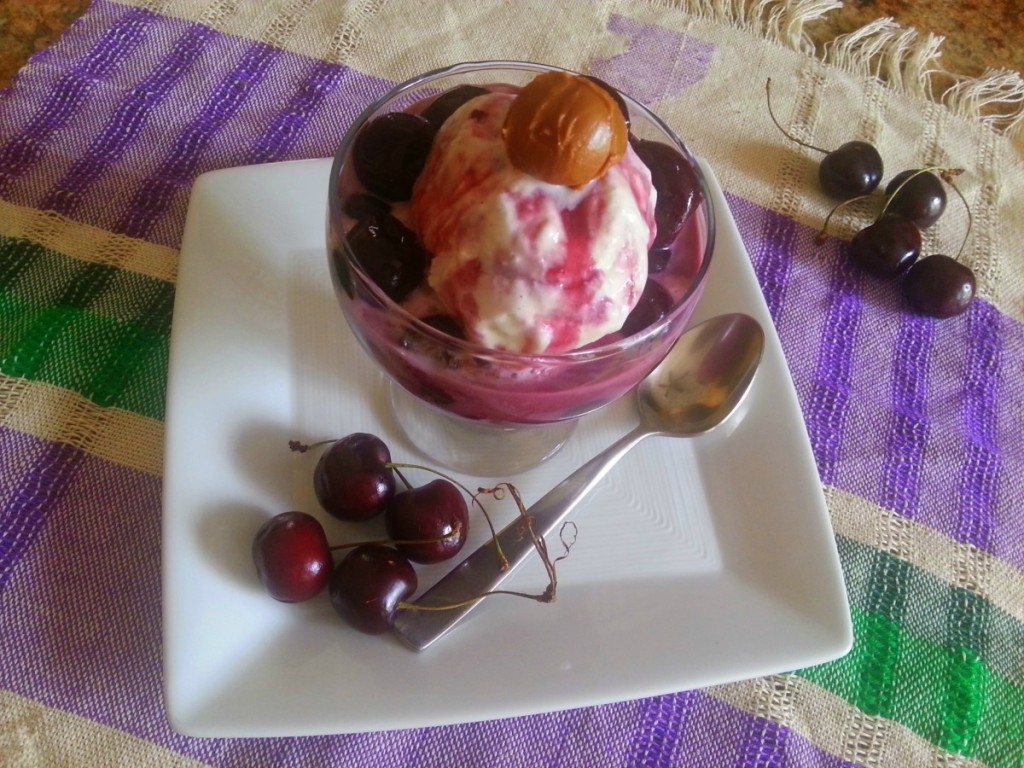 You can use this sauce for delicious Cherries Jubilee with Vanilla Ice Cream and topped with trendy Biscoff spread. This sauce is versatile you can make jelly for toast and preserve via canning process. Cherries are a good source of fiber and vitamin C as well as contain high content of antioxidants that help fight free radicals. I learned from Stemilt growers that cherries also contain melatonin, phenols and quercetin supporting sleep, heart and brain health as well as help with pain due to arthritis. Cherries are indeed a marvelous fruit, healthy, sweet and start.
Enjoy!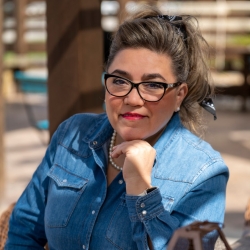 Latest posts by Chef Adriana Martin
(see all)