This is part of a sponsored collaboration with Minute Maid and DiMe Media. Minute Maid will provide this prize. Minute Maid is not a sponsor, administrator or connected in any other way with the contest – and all opinions are my own.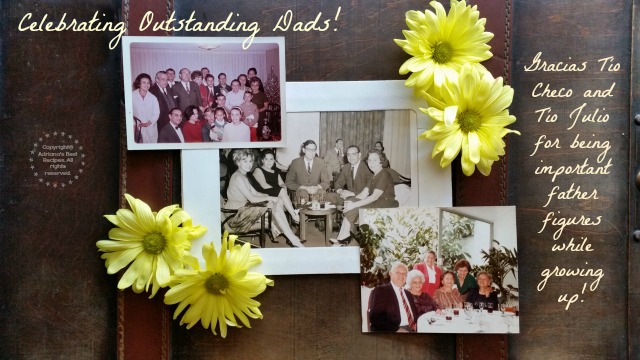 Unfortunately I never knew my dad but while growing up I had lot's of love from my "tíos" who were my main father figure. That is why today I want to celebrate special dads that have made the difference in so many ways.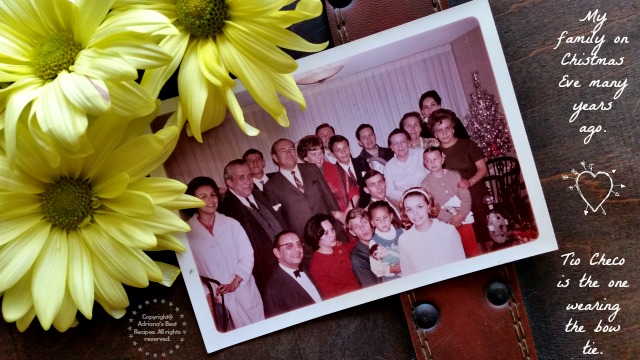 My uncle Sergio called by me "tío checo" he was the one that taught me discipline and how to eat with a fork and knife. I was only five years old but he impacted me so much that I still keep those teachings very present and have sweet memories when we were used to have lunch together. He was a dentist and when I was a teenager he was my inspiration for getting higher education. In my younger years wanted to be a dentist too but then as a young adult I discovered my passion for marketing and journalism and the idea of being a dentist didn't come true yet he was proud seeing me succeed in my studies and career goals. I worked with him as his assistant when I was in high school at his dental clinic. We had plenty of time to share our thoughts and in many occasions he shared with me he would have liked to give more to his children. But for me in my eyes he did a lot for them. I couldn't imagine myself raising seven children. Almost all his children have enjoyed good life, studied careers and have created their own families. I am sure from heaven he is content with the family he raised.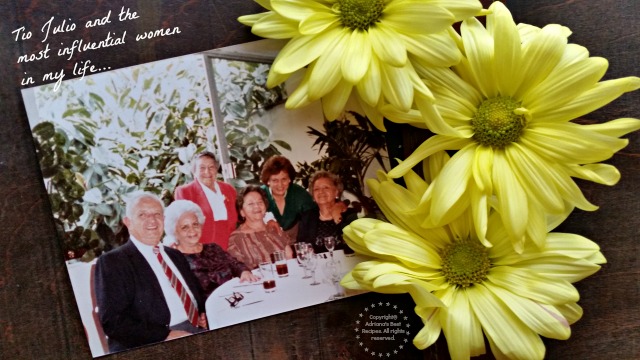 My uncle Julio was another great example, he was intelligent hard working man. Dedicated to his family and developing long lasting relationships on business and socially. He loved to travel, good food and golf. I learn from him strength and entrepreneurship. He was general manager of a very important company in Mexico and his success was mainly because of his great relationship skills. He was fun to be with, very jovial person to do business with and savvy about his business. And as a man, he had a lot of strength. He lost his wife and one of her daughters to an accident. But he risen from that and made sure all his other children had a stable and good life even though he also thought he wasn't doing a lot for them because of all the hours spent at his job to be able to provide a good life to his family.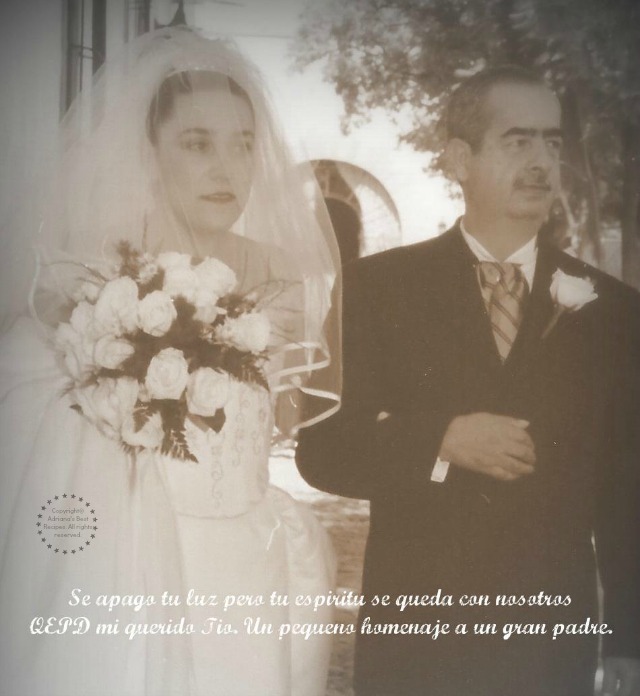 My uncle Victor, a great man that dedicated his life to work and his children. He gave me away in my wedding. Passed away few years ago and I still miss him. I will never forget his desire to protect me and help me in any way he could. He was a great example for me in terms of resiliency. Nothing could bring him down the harder the times the more he stood up to pursue his dreams and fought for his family's well-being even in his last days.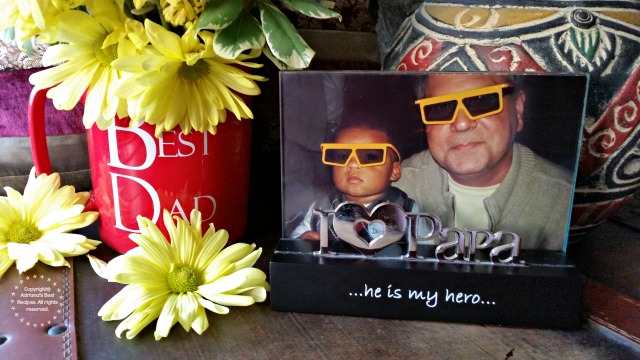 My husband another amazing dad that doubts himself. I have learned from him the meaning of kindness and absolute love. He has been the best dad and now he has become the best grandfather, being a true super hero for his grandchild.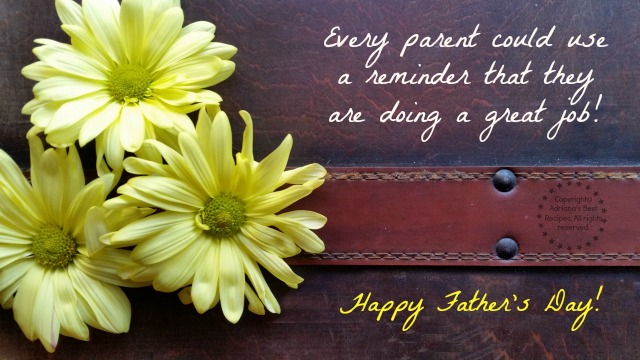 My tíos and my husband did great for their children this is a very small tribute to celebrate them. All of them are my special dads and important father figures that have impacted my life and the person I am today. I invite you to celebrate those special dads that you believe they are doing good,  specially now hat Father's Day is fast approaching. Watch this new video from my friends at Minute Maid. Share it with your friends and family since everyone could use a reminder that they are doing a great job as a parent.
Don't wait to recognize those special dads, you can do it today by including a shout-out about them and how they are doing a better job as a parent than they may think for a chance to win a Minute Maid prize pack, including a $50 Visa gift card to continue "Doin' Good" with your kids (or give it to someone you think could use it to keep Doin Good with her/his family). Everyone could use a reminder that they are doing a great job as a parent.
Sweepstakes Rules and Regulations
In order to qualify for the sweepstakes you need to leave a comment with a short story about a parent that is doing better than they think. As well as watch a video and share it on Facebook or Twitter.
Entries/Comments that do not follow the submission guidelines will be automatically deleted and invalid.
Winners will be chosen by tallying up all the entries and then using Rafflecopter to generate a random number.
You may only enter once per entry method.
Participants to the sweepstakes must leave a valid email address on their entry.
Winner will be notified via email and have 72 hours to respond with a valid mailing address and contact info.
If there is no response winner will be disqualified and another winner will be chosen at random.
Open to United States ONLY. Winner must have a valid US address and be 18 years or older.
Void where prohibited. No purchase necessary.
Prize will be shipped by the brand partner. We are not responsible for any delays in delivery or lost items.
Sweepstakes will close on 06/25/2015 at 12:00 am EST.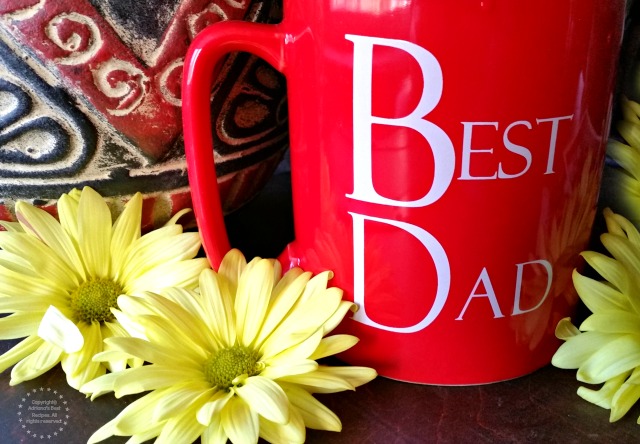 Join the conversation on Twitter and Facebook to get inspired by all the people that is recognizing mothers and fathers. Tell us about someone you know who is doing a better job as a parent than he or she might think!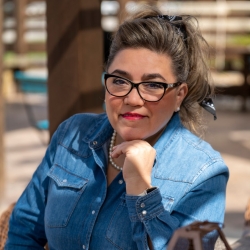 Latest posts by Chef Adriana Martin
(see all)