This post is also available in: Español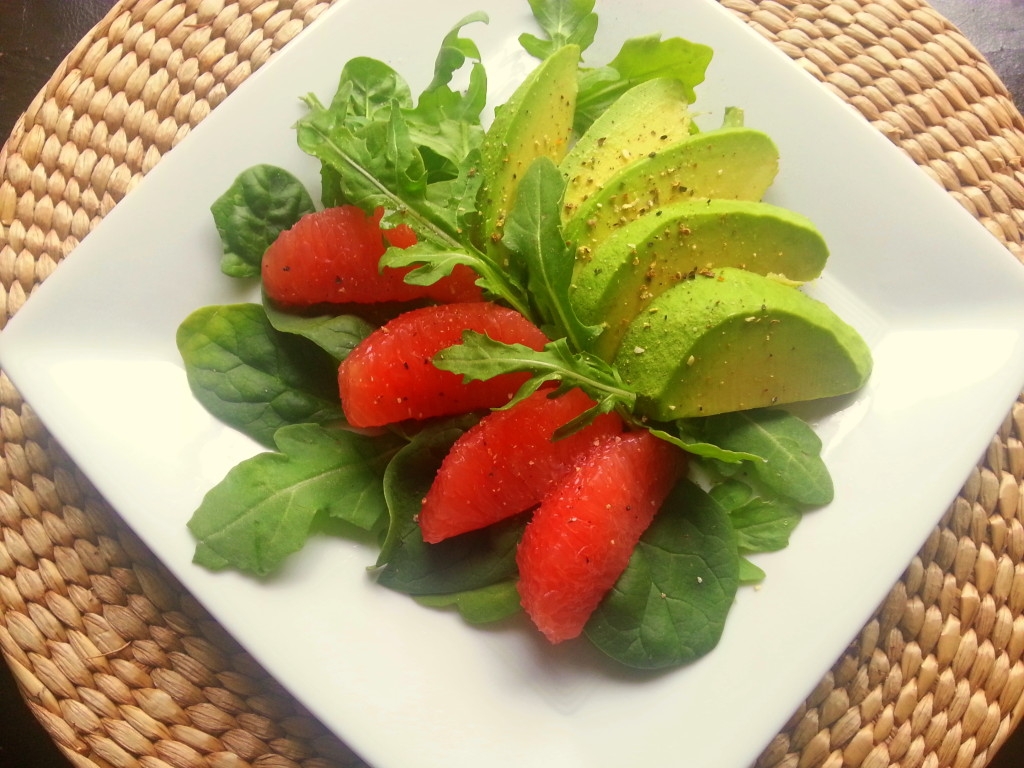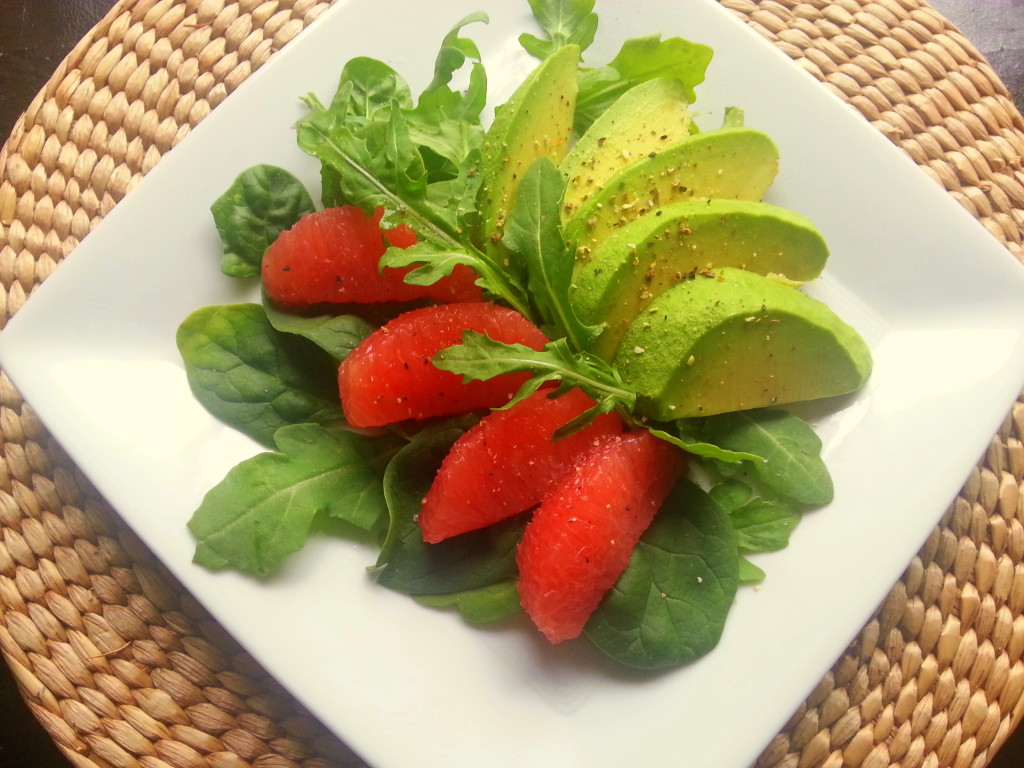 This is a compensated campaign in collaboration with Latina Bloggers Connect and Avocados from Mexico though all opinions are my own.
I absolutely love avocados and believe those can be enjoyed in many dishes and combinations since this ingredient is very versatile and goes well with sweet and savory dishes. That is why today I want to share with you my latest creation an Avocado Grapefruit Salad using Avocados from Mexico imported directly from Michoacan,  juicy Florida local pink grapefruits and fresh arugula and baby spinach grown in my own vegetable garden.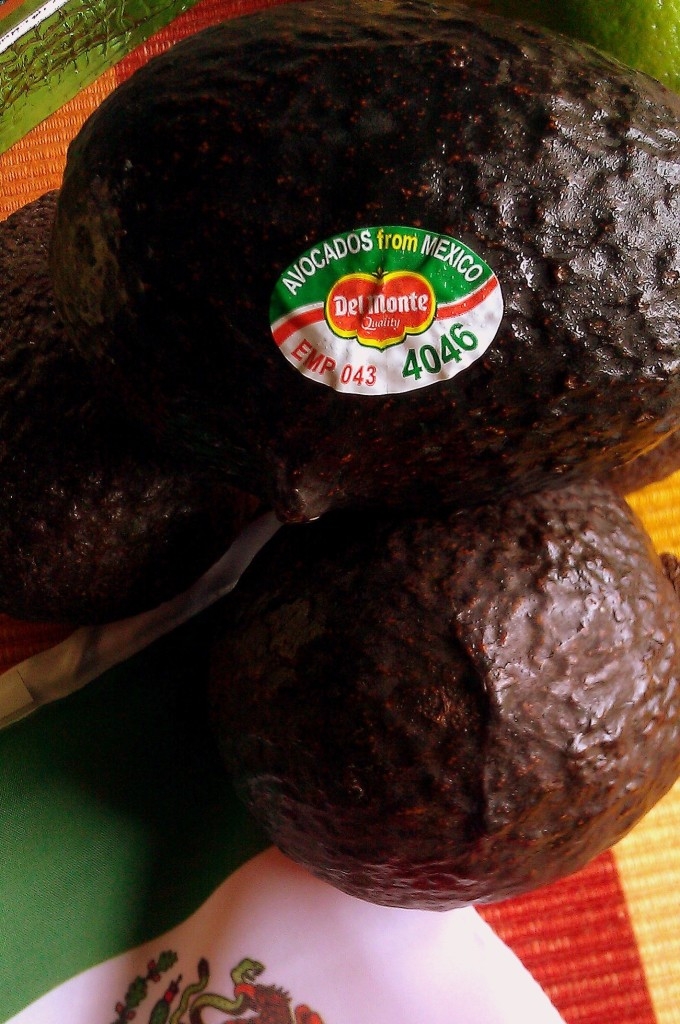 INGREDIENTS
2 avocados Hass from Mexico
2 grapefruits cut in wedges or supremes
4 cups of fresh arugula and baby spinach
1/2 cup of rice vinegar
1/2 cup of pink grapefruit juice
1 cup of olive oil
Salt and pepper
Preparation time: 20 minutes. The approximate cost is $2.00 per person. This recipe serves 4 guests. You will need a sharp knife to cut the avocado and a citrus or paring knife to easily segment the grapefruit in wedges or supremes. A small bowl to combine the ingredients for the dressing and salad plates.
To prepare the Avocado Grapefruit Salad start by segmenting the grapefruit, first peel the grapefruit using a proper knife. Place a bowl  underneath the grapefruit this will allow you to catch the juices you will use later for the dressing. Use your citrus or paring knife and start cutting the segments. Place the segments or supremes in a plate. Then cut the avocado in wedges and place in another plate. Place a bed of arugula and baby spinach in a salad plate, add 4 to 5 wedges of grapefruit and avocado side by side.
To prepare the dressing combine the vinegar, the grapefruit juice, salt, pepper and the olive oil, drizzle your salad with this vinaigrette. Serve immediately.
This Avocado Grapefruit Salad is healthy and a light option for either lunch or dinner. You can add grilled salmon or Mahi Mahi and will become a meal  suited for a healthy diet.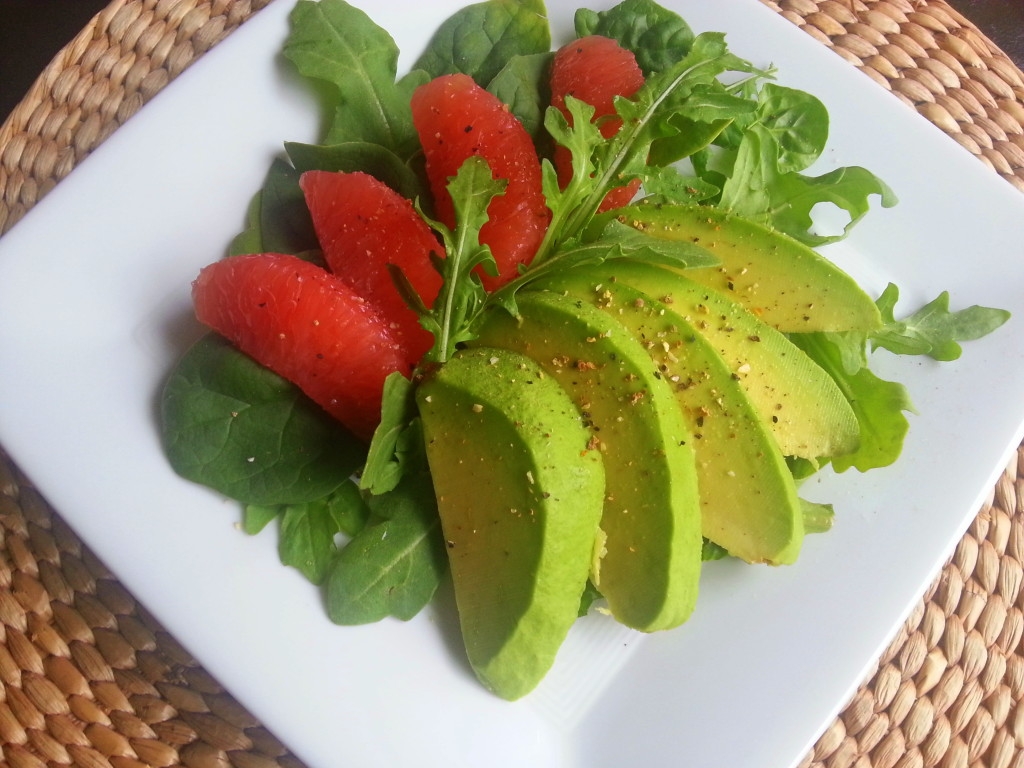 Avocado is a good source of protein, great ingredient when looking for heart healthy and low carb options. Avocados are also a good replacement for butter when baking and to be used on lactose free shakes to start your morning. The world's first avocado was grown and cultivated in Mexico countless generations ago. Thanks to the region's fertile volcanic soil, ideal climate, Mexico remains the source of the world's finest avocados. Mexico is the only place in the world where avocado trees naturally bloom four times a year. Producing a year-round bounty of  rich and creamy avocados with distinctly delicious flavor making them always in season.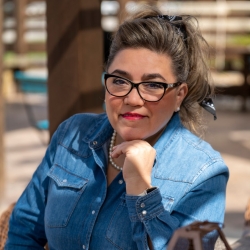 Latest posts by Chef Adriana Martin
(see all)