This post is also available in: Español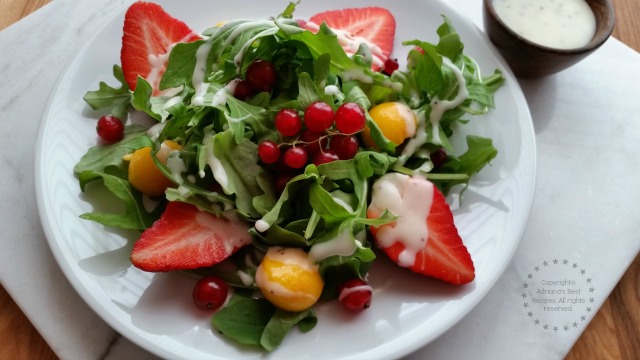 Arugula is one of my favorite greens and find it to be a very special leaf. It has vital phytochemicals, anti-oxidants, vitamins, and minerals that support good health and since Valentine's Day is this week why not making a falling in love arugula salad with seasonal fruits to pamper yourself and that very special someone in your life with a salad that combines the spiciness of the arugula with the sweetness of the strawberries and the mango and the tartness of the red currents. All drizzled with a homemade velvety poppy seed dressing that finishes the dish. I invite you to prepare this fresh Arugula Salad with Seasonal Fruits for a romantic dinner for two.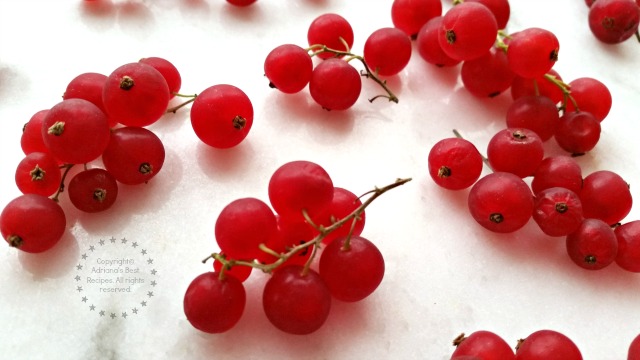 INGREDIENTS
2 cups of fresh arugula
1 champagne mango
4 Florida strawberries
2 clusters of red fresh red currants
2 tablespoons of poppy seed dressing
For the dressing:
1/2 cup of mayo
1/4 of apple juice
1 tablespoon of honey
3 tablespoons of apple cider vinegar
2 teaspoons of poppy seeds
Preparation time: 15 minutes. Serves two portions. Cost per serving less than $5.00 depending on the cost of the ingredients at your local supermarket.
Start preparing the dressing adding all ingredients together in a bowl and using a whisk until getting a smooth mix. When ready pour in a salad dressing bottle and refrigerate until ready to serve.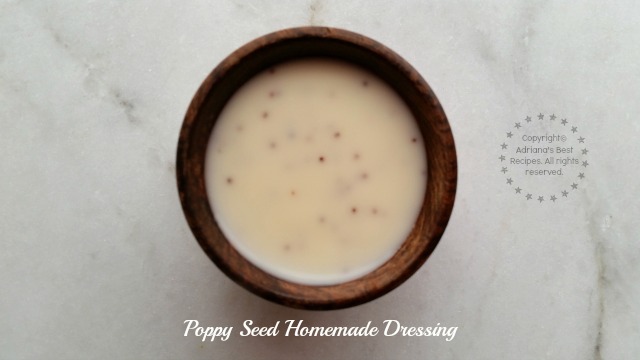 Prep your fruits, by washing and cutting. For the mango it is suggested to use a melon baller to make small mango balls and for the strawberries remove the stem and cut lengthwise. To make the salad start by putting a bed of fresh arugula in a nice plate, then add the mango and the strawberries.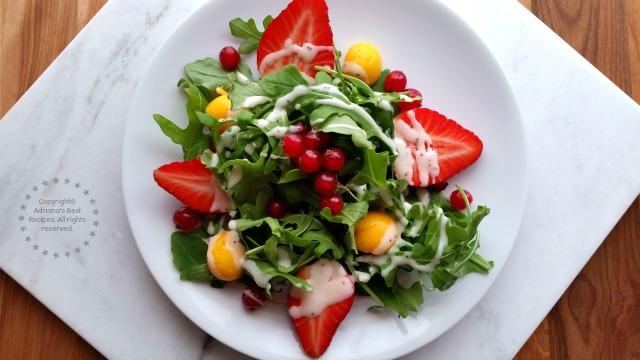 Top with a cluster of fresh red currants and add few red currants to add additional color. Drizzle the salad with the dressing and enjoy with a glass of Pino Grigio, a Riesling or a fruity white wine of your choice.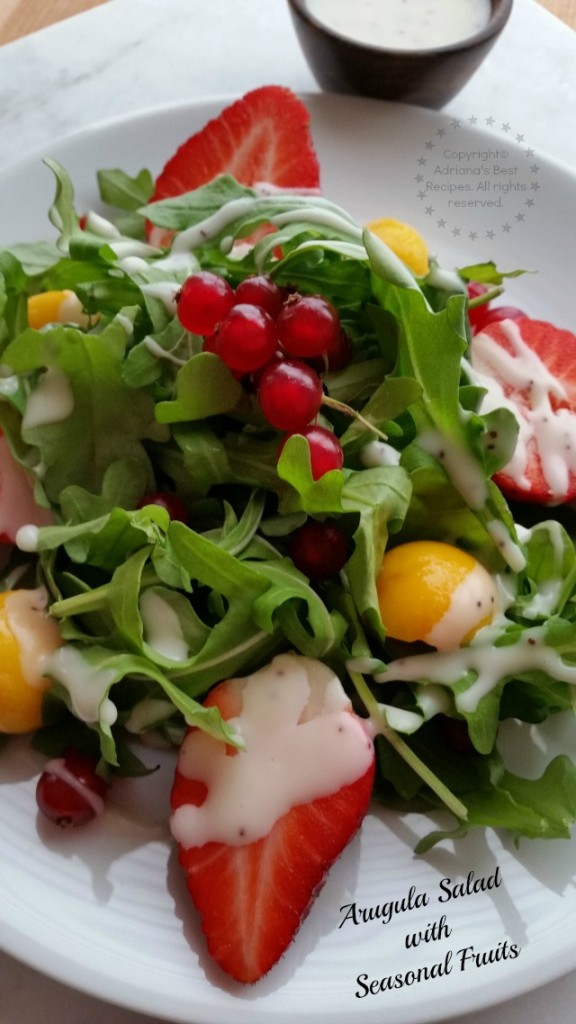 This arugula salad with seasonal fruits is second course for a "Foodie Be Mine" progressive dinner for two brought to you by a diverse and enthusiastic group of food bloggers called "Spicy Bites" that enjoy good food, are passionate about cooking and love to take care of that special people in their lives. If you want to get more ideas for hosting your own "Foodie Be Mine" progressive dinner for two all this week my fellow food bloggers from "Spicy Bites" will be posting delectable options for you to prepare at home.
Visit the following sites to get to know the "Foodie Be Mine" menu:

Happy Valentine's Day!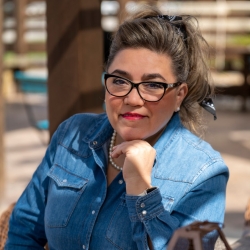 Latest posts by Chef Adriana Martin
(see all)