This post is also available in: Español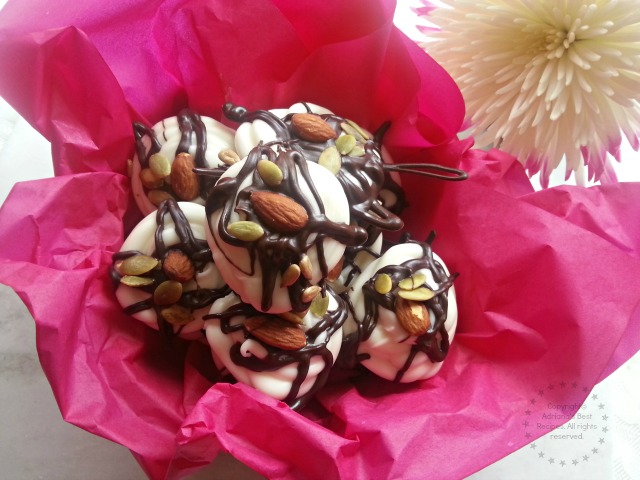 Making chocolates is an art, renowned chefs do a career by making one of a kind chocolates. Most people love chocolate and you can make easy homemade chocolates in just few minutes. This an easy idea for a special gift and for celebrating Valentine's Day.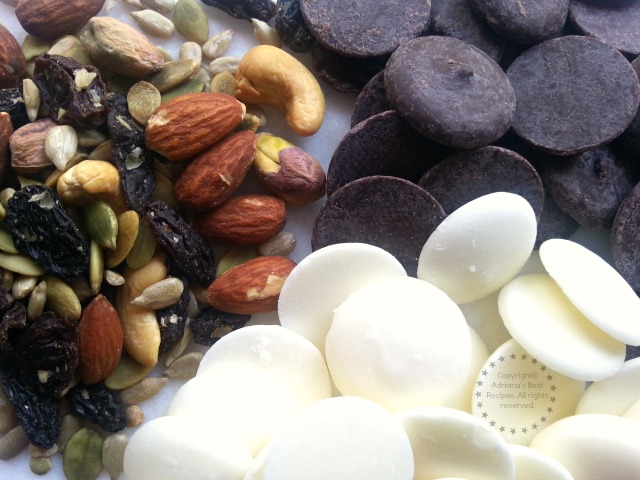 INGREDIENTS
2 1/2 cups of white chocolate melts vanilla flavor
1 cup of dark chocolate melts
2 teaspoons of pepitas
2 teaspoons of almonds
Preparation time: 30 minutes. Yields 10-15 chocolate pieces. Cost per piece is less than $0.75 cents depending on the cost the the ingredients at your local supermarket. You will need a tray, 2 plastic bags, 2 mixing bowls, spoons and parchment paper.
See the video tutorial to learn how to make this easy homemade chocolates recipe step by step and follow this instructions:
1.- Start by melting first the white chocolate in the microwave oven. Melt the chocolates for 30 seconds. If needs more then put back in the microwave but be careful on not burning the chocolate.
2.- Pour the melted chocolate in a plastic bag mimicking an icing bag for cake decorating.
3.- Place the parchment paper on the tray, cut the tip of the bag and start forming the chocolates doing swirls.
4.- Then melt the dark chocolate following same instructions and drizzle some on the white chocolates. Add the pepitas and the almonds and refrigerate for 10 minutes.
5.- Place the chocolates on a nice box with colorful paper.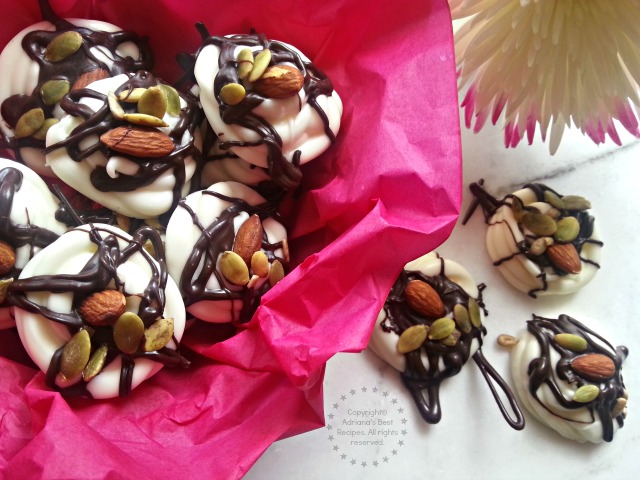 A present made with your own hands not only expresses how much you care for that person but also demonstrates the love for good food and in this case the love for easy homemade chocolates. These easy homemade chocolates are great for gifting in any occasion like Valentine's, Christmas, birthdays and to offer as party favors.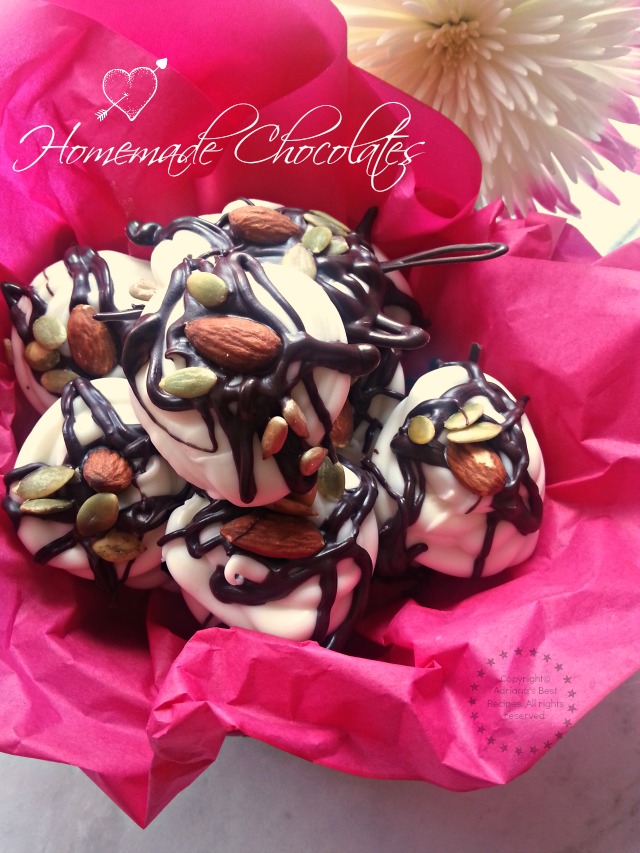 Making chocolates at home with the kids is also another way to engage with them and organize fun activities to introduce them to food and cooking. If you like strawberries see this easy recipe for making white chocolate covered strawberries so popular during the month of February.
Happy Valentines!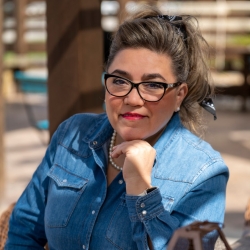 Latest posts by Chef Adriana Martin
(see all)