This post is also available in: Español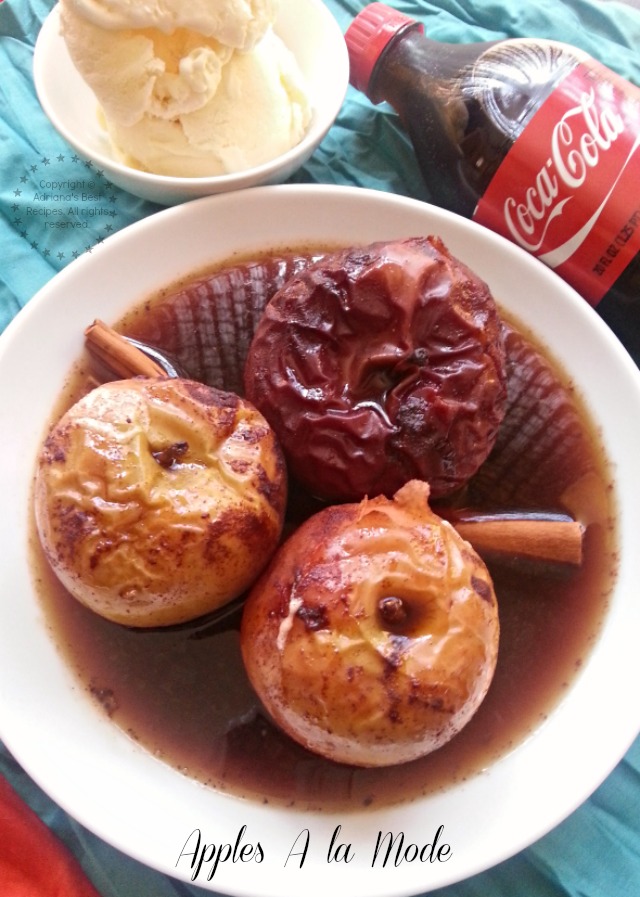 Adriana's Best Recipes was invited to participate in #MomentosCoke as part of Coca-Cola's celebration of Hispanic Heritage Month. All opinions expressed are my own.
September is the month when we celebrate  nuestra hispanidad and orgullo Latino, but also September is a very important month for my husband and I since we celebrate our wedding anniversary. Because of that I decided to create a sexy dessert using seasonal fruit. This recipe is inspired on the original poached apples that my mom was used to prepare for us when we were kids but with a twist as I am using Coke original flavor to created a nice cinnamon syrup that complements perfectly these Apples A la Mode.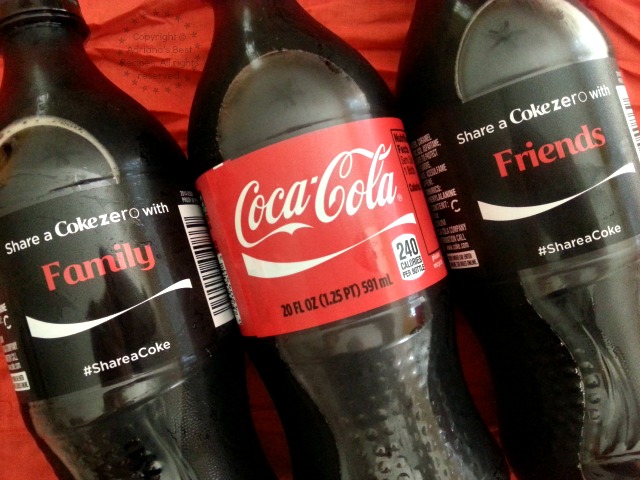 INGREDIENTS
3 apples (you can use red delicious, fuji or gala)
3 cups of original Coke
1 cup of brown sugar
3 teaspoons of powder cinnamon
2 cinnamon sticks
3 vanilla ice cream scoops for serving
Preparation time: 20 minutes. Serves 3 apples. Cost per portion is less than $2.00 dollars. You will need a
Clean the apples with water and soap and place them on a baking pan, add the Coke, the sugar, the powder cinnamon and the cinnamon sticks. Cook the apples for 20 minutes inside the oven at a temperature of 275 grades Fahrenheit.
When apples are cooked, take out of the oven and serve with a vanilla ice cream scoop. This dessert is very enjoyable, it is not too sweet, and serving the apples warm allows the ice cream to melt a little bit and create a nice creamy vanilla sauce which goes perfect with the cinnamon Coke syrup.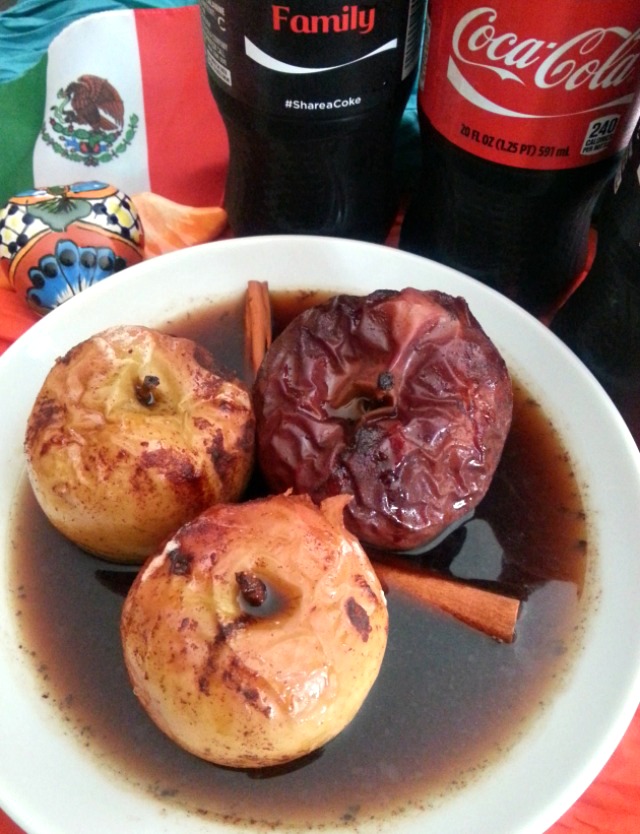 I just think apples are a romantic fruit and appropriate for our anniversary celebration and Coca-Cola has been a part of so many of the important moments in our family's life that we want to continue making new memories. We got married six years ago but seems like yesterday. When you find the love of your life and your best friend time flies.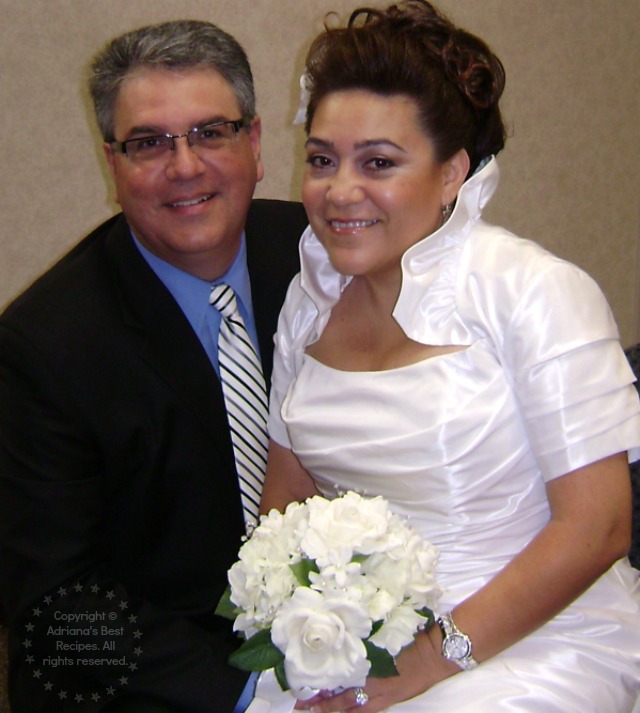 For us our family and traditions are the backbone of who we are and the food is what connects us to our culture. My husband is Cuban and I am Mexican but we both celebrate our culture and have learned about different costumes and idiosyncrasies that make us who were are and shape our family values. Using food is an easy way for me to  introduce my Mexican flavors to my Cuban family and also recipes like this Apples A la Mode allow me to share memories of my childhood and allow my husband and the family to get to know me better. Celebrating our anniversary and Hispanic Heritage Month is so important as those are perfect times to bring the family together to embrace our culture and traditions as we create new memories with those we love.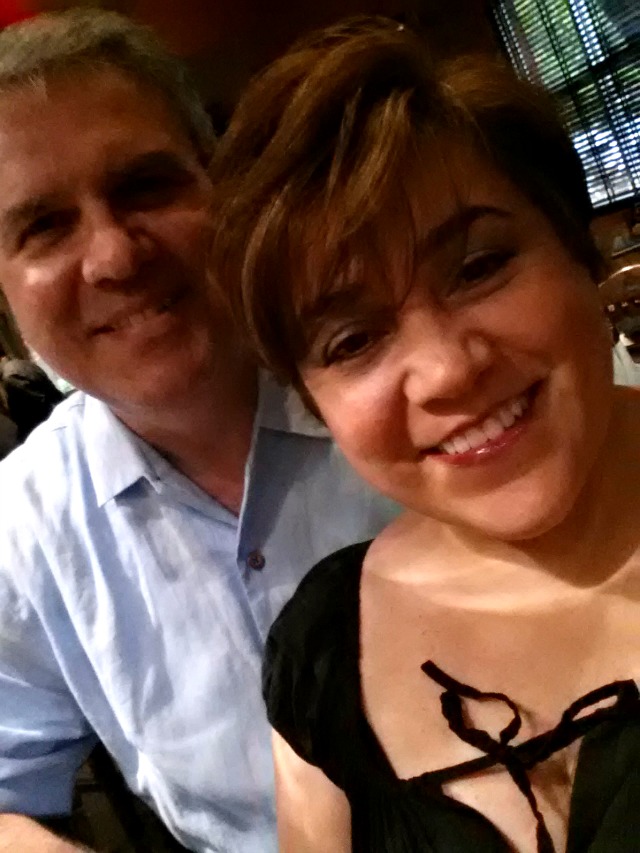 And what a perfect time for Coca- Cola to leverage el mes de la herencia hispana for giving away special trips and prizes were nine lucky families will win a grand prize travel experience, including a $2,000 Delta Airlines voucher and a $1,000 gift card. In addition  Coca-Cola is giving away twenty seven Second Place prizes that consists of a $500 Delta Airlines travel voucher. For those on third place Coca-Cola is also giving away 270 Third place prizes giving away  international calling cards to help keep families connected. Each is worth $40 dollars.
I invite you to visit www.MomentosCoke.com  to enter this incredible sweepstakes for a chance to win any of the prizes. You can also post a picture on twitter or Instagram of your family using #MomentosCoke for your chance to win one of these great prizes and celebrate with us!
Coca-Cola is inspiring families to celebrate their roots and teach kids about their heritage by giving them the opportunity to make the journey back to their roots…together.
Coca-Cola wants to honor Hispanic heritage by helping Hispanic families to stay connected and bringing generations together through travel. They believe travel is one of the best ways to connect with your family. It's an opportunity to experience some unforgettable moments and, in this case, the chance to be closer to your loved ones.
Coca-Cola believes in fostering cultural legacy. That's why we want to give Hispanic families the opportunity to connect via travel and calling cards. Togetherness keeps legacies and traditions strong and alive. Family is passion. That's why Coca-Cola is giving Hispanic families the resources to spend meaningful moments together. Whether families are reuniting with loved ones abroad, gathering together, or connecting through conversation on the phone, Coca-Cola will be part of these unforgettable, special moments. Don't miss the chance to participate, celebrating Hispanic Heritage and why not also trying my Apples A la Mode recipe, I am sure you will love!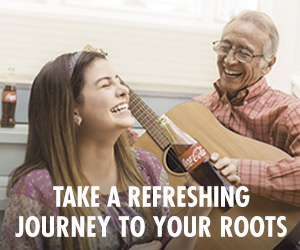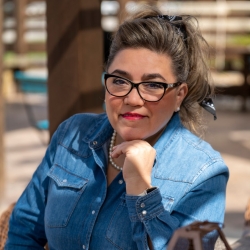 Latest posts by Chef Adriana Martin
(see all)