Meeting the Bad Boy of the Culinary Industry: Anthony Bourdain!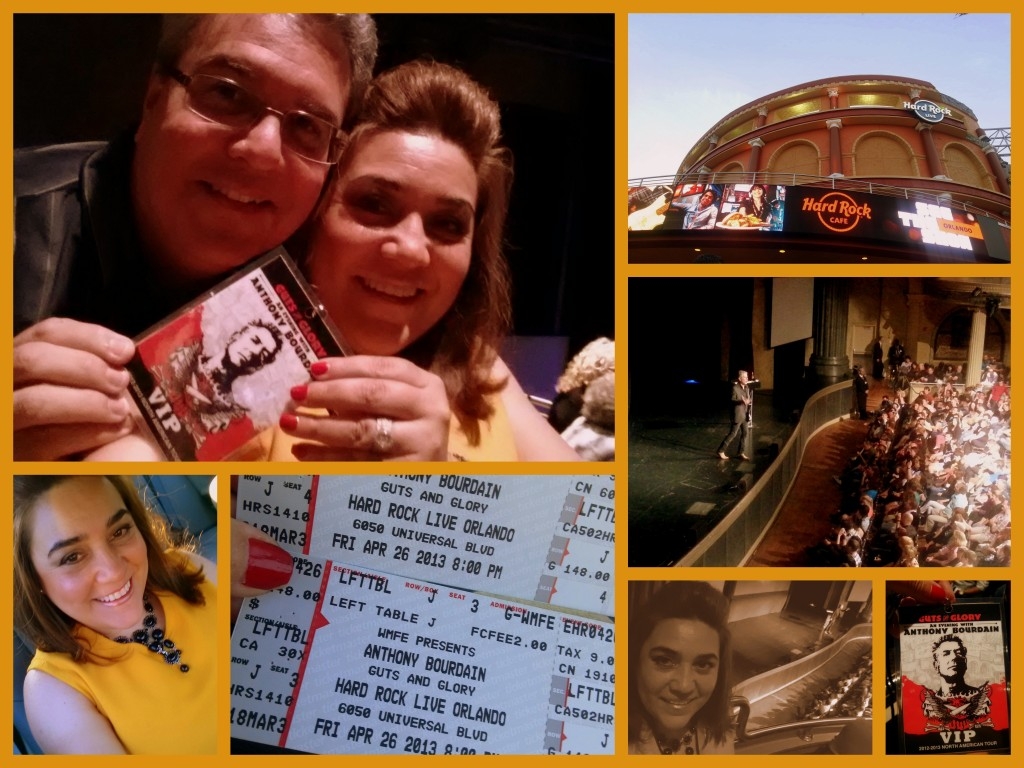 Certainly a dream come true having Anthony Bourdain visiting Orlando, FL, city which now I call home for the last thirteen years. The purchase of these tickets was an early birthday gift from my husband who also loves Tony and his adventures in the TV series "No Reservations" and latest "The Layover".
"Tony" the friendly name I give Anthony Bourdain is the bad boy of the foodie and entertainment industry, is one of those that can get away with anything because he's the real deal no fake, no make up what you see is what you get. Great writer, storyteller, sarcastic individual and a lot of fun. Never imagined a chef would have the audience mesmerized for two hours talking about his life, the importance of parenthood and how his daughter has changed his life, how he feels about Mario Batali and Paula Deen and stories of what happens behind the scenes when he's filming his famous Travel Channel programs. Tony is a very talented man, aside from a chef he's a great entertainer, he had us laughing with his stories and also recognizing that being true to what you are is the name of the game.
After the show ended, we were invited to join Tony in the Hard Rock Live terrace to enjoy some of Chef Bourdain's favorites like "pastrami sandwich" and good beer. During this soiree we met with our Orlando foodie friends Droolius and Ricky Ly from Tasty Chomps. After few minutes finally got the chance to meet him in person. Of course no flash allowed and only brief conversation but all was worth it. Tony likes Latinos a lot, he considers latino chefs to be talented and invaluable cooks, underpaid and unrecognized even though they have become the backbone of the U.S. restaurant industry so when I told him I was from Mexico and a foodie he said to me: "We need more of you here in the US, you are all hard working people".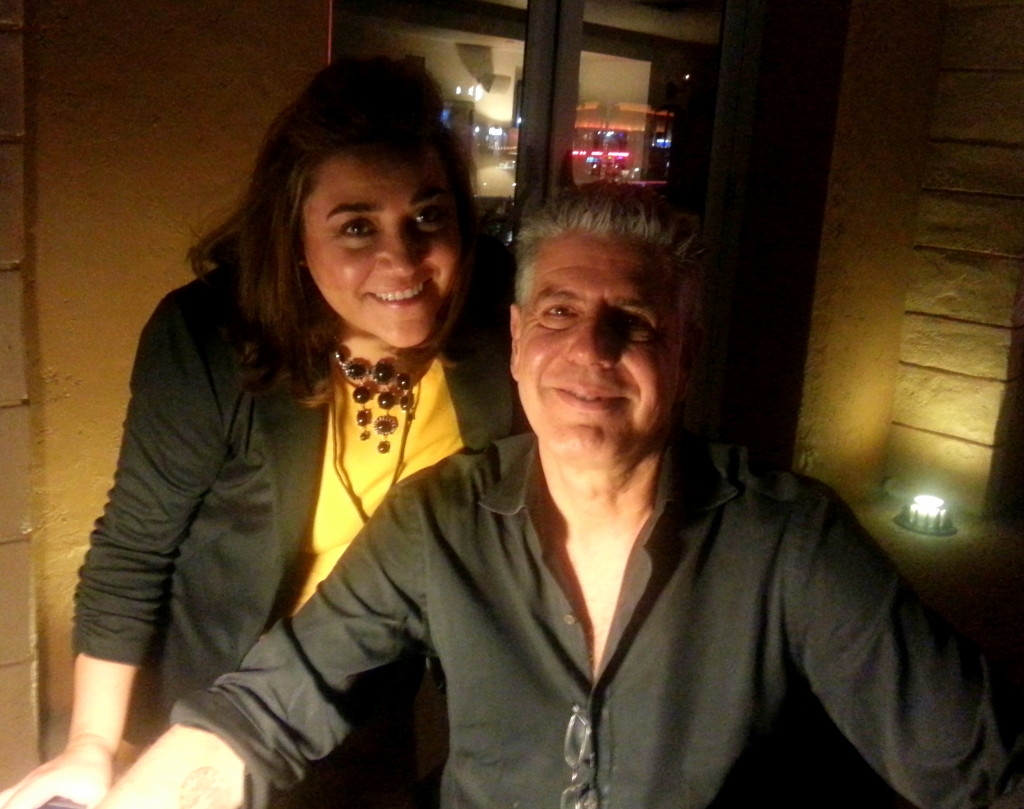 During our conversation I shared with Tony had the chance to visit Brazil's Mercadao Municipal in Sao Paulo this year where following his recommendation I tasted the Brazilian beloved "Mortadela" he smiled at me and confirmed we both shared same tastes buds for good food and then he proceed singing  my "Mercadao Visitors Guide" to keep as a souvenir and sealed our meet and greet with a smile to the camera.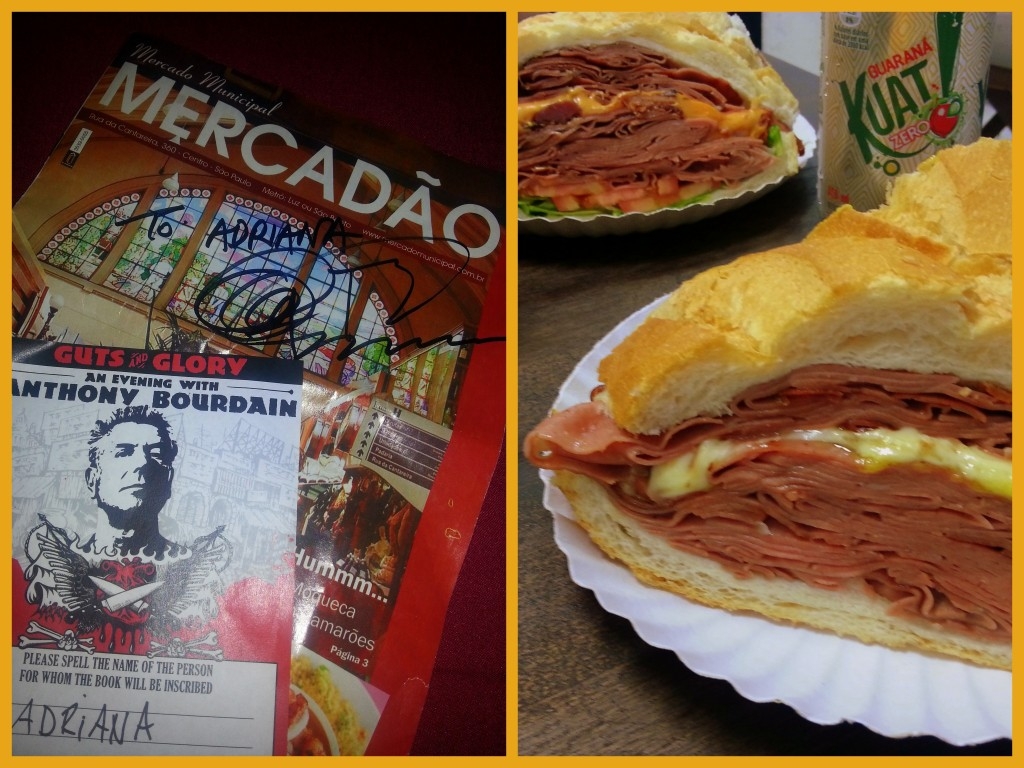 This was an unforgettable evening for me, an experience that will be in my memories forever. I hope one day I get to travel with him to Mexico and show him the real DF, our food and the real spirit of our people. Promise Tony no "Octagon" on this trip.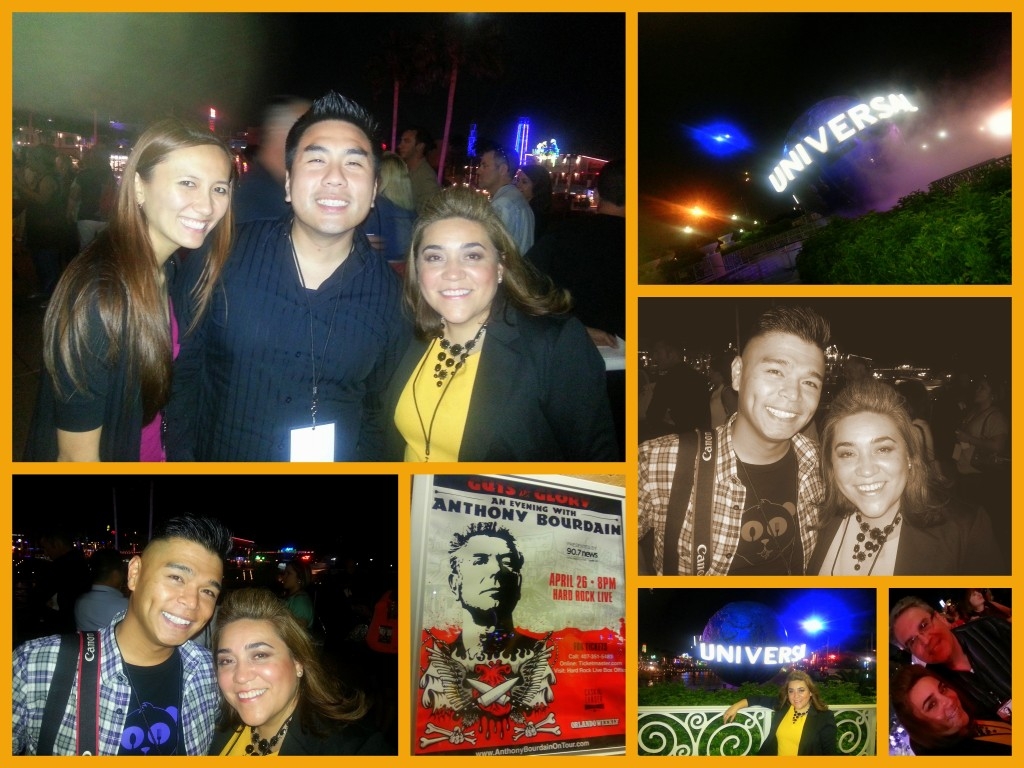 Hasta pronto Chef Bourdain, see you again soon!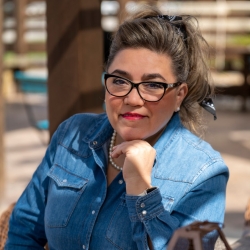 Latest posts by Chef Adriana Martin
(see all)