Disclosure: This recipe is brought to you by Casa Noble Tequila, though all opinions are my own. Please drink responsibly, do not drink and drive.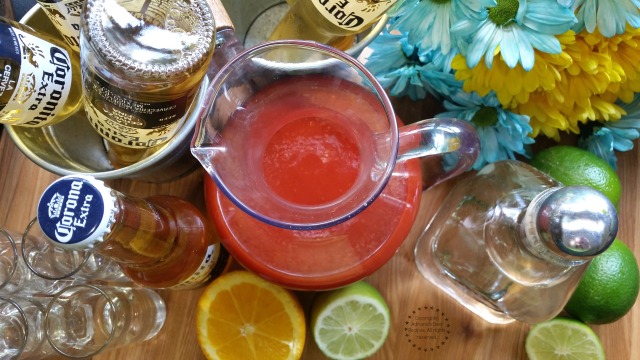 I am from Mexico and as a Mexican I follow a tequila etiquette that has been passed from generation to generation. We Mexicans do not do tequila shots what we do instead is sip and enjoy. Specially when you are enjoying a good quality tequila like Casa Noble Tequila Crystal, an organic tequila named the "tequila of the decade" by the organization Outstanding Tequilas of the World (OTW) among other recognitions. 
In the Mexican culture tequila drinking and its crafting is a serious business, there are several kinds of tequila from blanco to reposado and even sweet. Within the varieties of tequilas you can recognize if a tequila is good when the aroma of the agave, the plant used for crafting tequila, is prominent and the flavor is smooth to the taste, like velvet.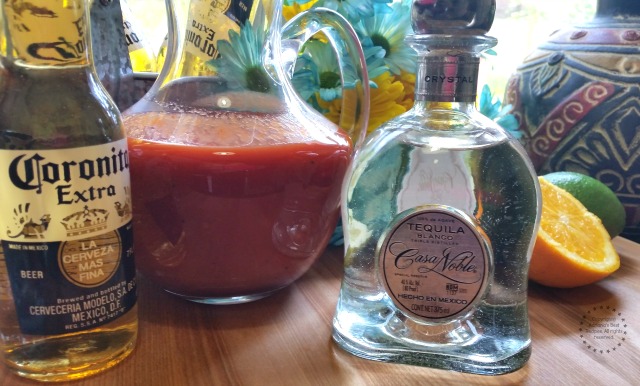 Tequila blanco is the least processed and the sweetness and intense flavor of the agave is one of its characteristics. The tequila etiquette for drinking tequila blanco is to sip it with lime, salt and sangrita, a typical Mexican beverage made with tomato and orange juice, hot sauce and spices, see recipe below. Tequila blanco is also commonly used for mixers like margaritas, palomas and  to mix with cola for beverage called charro negro inspired in the Cuba Libre cocktail.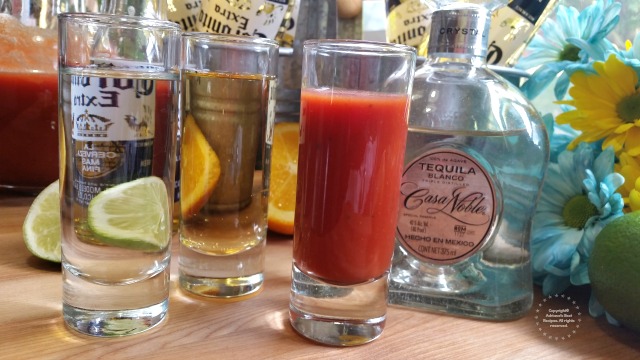 The tequila known as reposado is usually drank like a cognac. The bouquet is smoky and smooth. The caramel color and the flavor comes from the wood barrels used to age the tequila which process could go from two to eleven months. The tequila called extra añejo is a very special tequila since can be aged for more than three years and the flavor is complex with intense aromas. For those with sweet tooth there are also tequila liquors like crema de tequila or sweet cordials with almond flavor.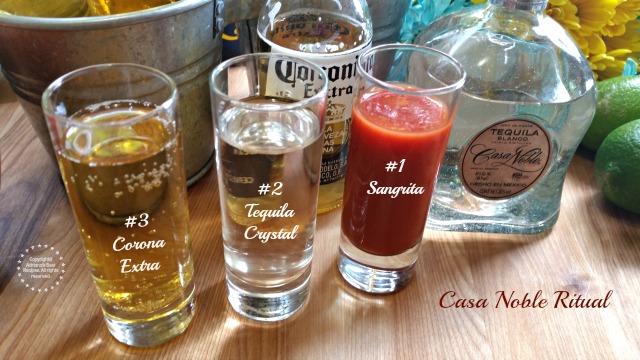 And since Cinco de Mayo is fast approaching I thought I would share with you few tips on proper tequila etiquette and the Casa Noble Ritual if you are planning to cheer with tequila and cervezas. This cocktail is in three steps. A shot glass of Sangrita, A Shot of Casa Noble Crystal and Corona Extra. All three should be sipped in exactly that order and repeat until you need refills – no shots allowed!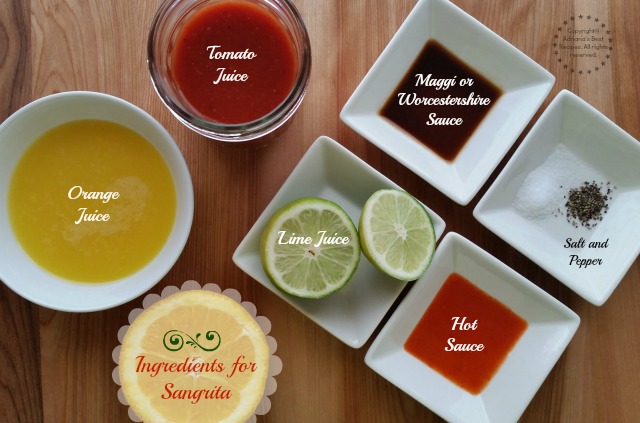 Sangrita Recipe
4 cups of  tomato juice
2 cups of  fresh orange juice
1 tablespoon of hot sauce
1/4 cup of  lime juice
1/3 teaspoon of Maggi or Worcestershire sauce

Salt and pepper to taste
Place all ingredients in a pitcher and combine, refrigerate until ready to serve.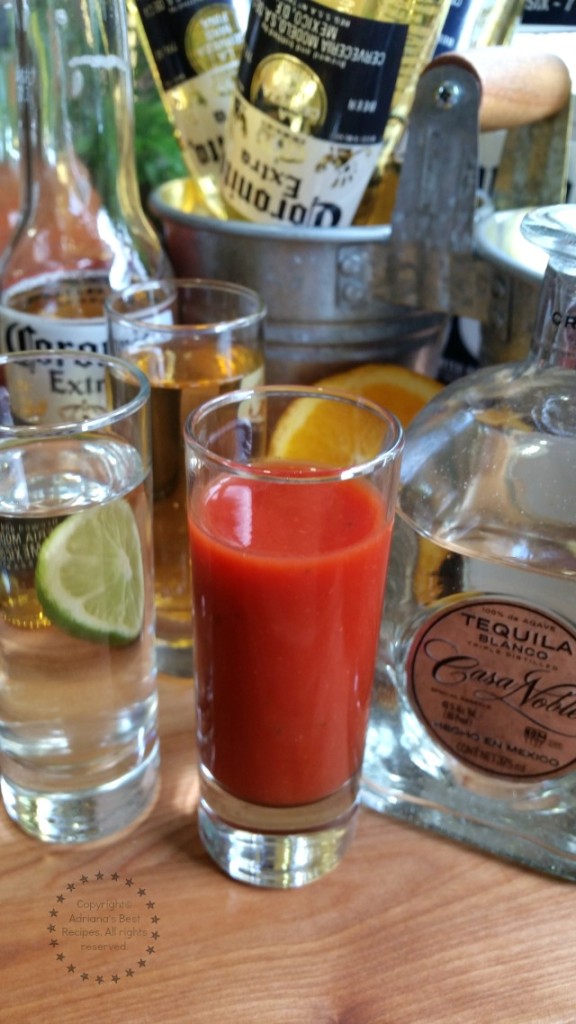 Happy Cinco de Mayo!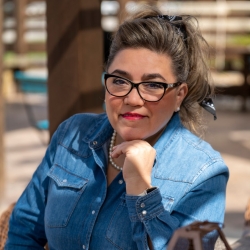 Latest posts by Chef Adriana Martin
(see all)