This post is also available in: Español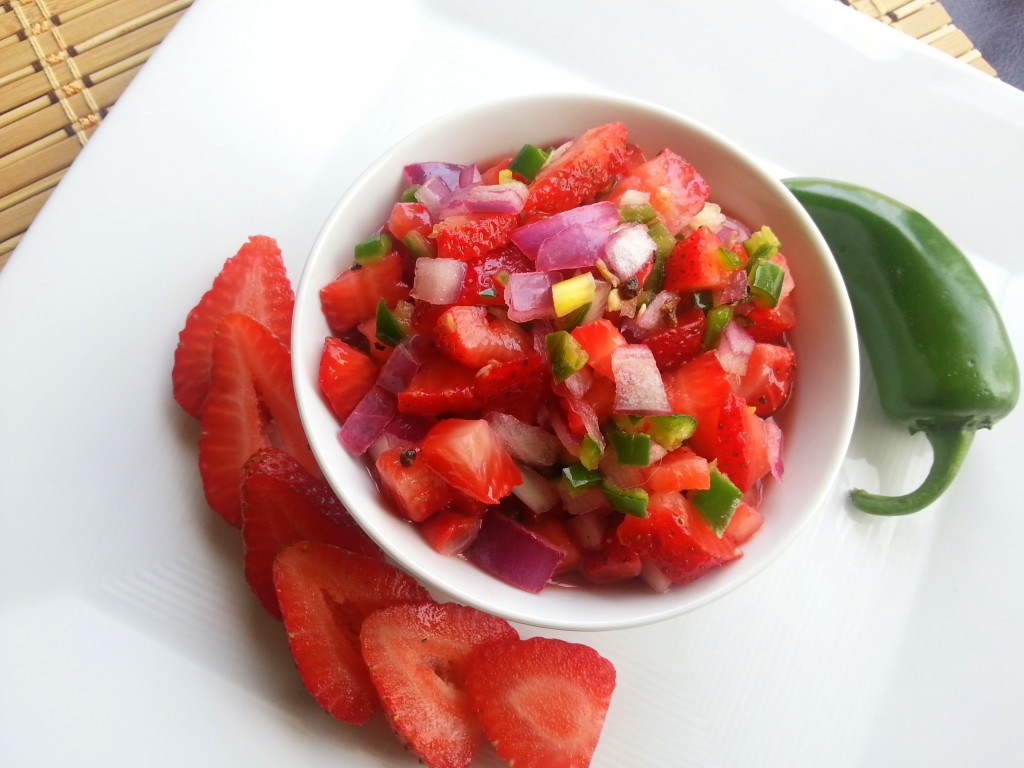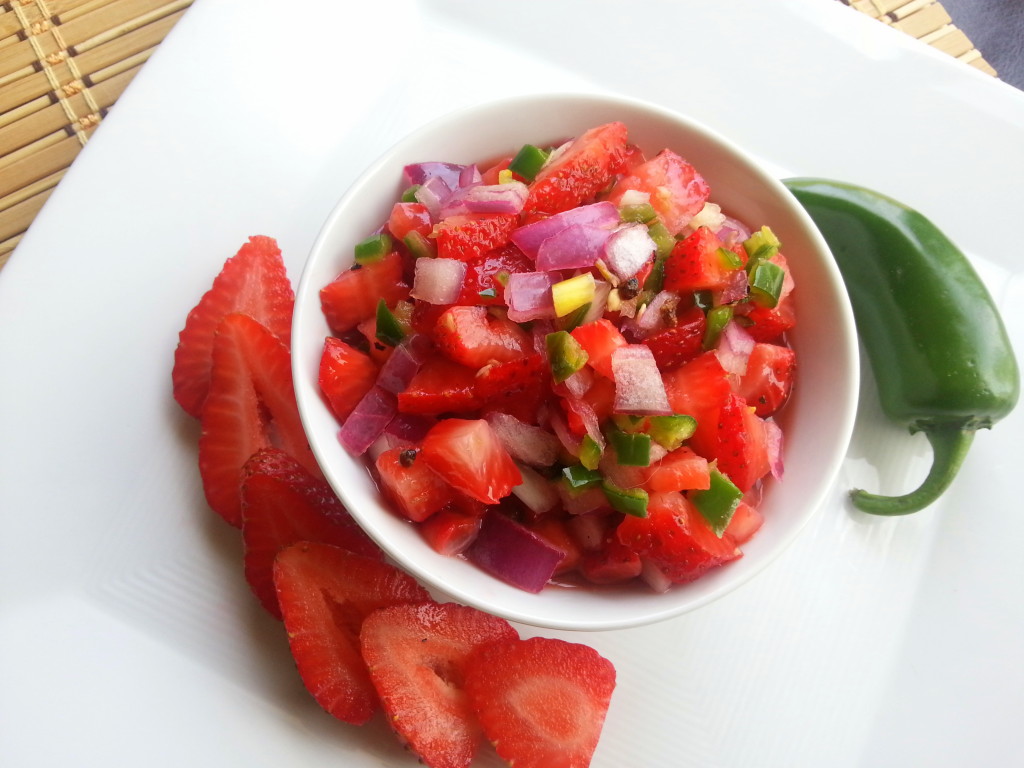 Nothing like eating fresh Strawberry Jalapeño Salsa using locally sourced and seasonal fruits. Now you can find very good quality strawberries in the market and mostly all year round you can find jalapeño peppers in your local grocery store. I enjoy gardening so in this recipe I'm using peppers of my own garden. In my opinion strawberries and jalapeños are a pair made in heaven and a good idea to change the flavors of the traditional "pico de gallo".
INGREDIENTS
1 cup of finely chopped strawberries
1/2 cup of finely chopped purple onions
1 finely chopped jalapeño pepper
1 lime
Salt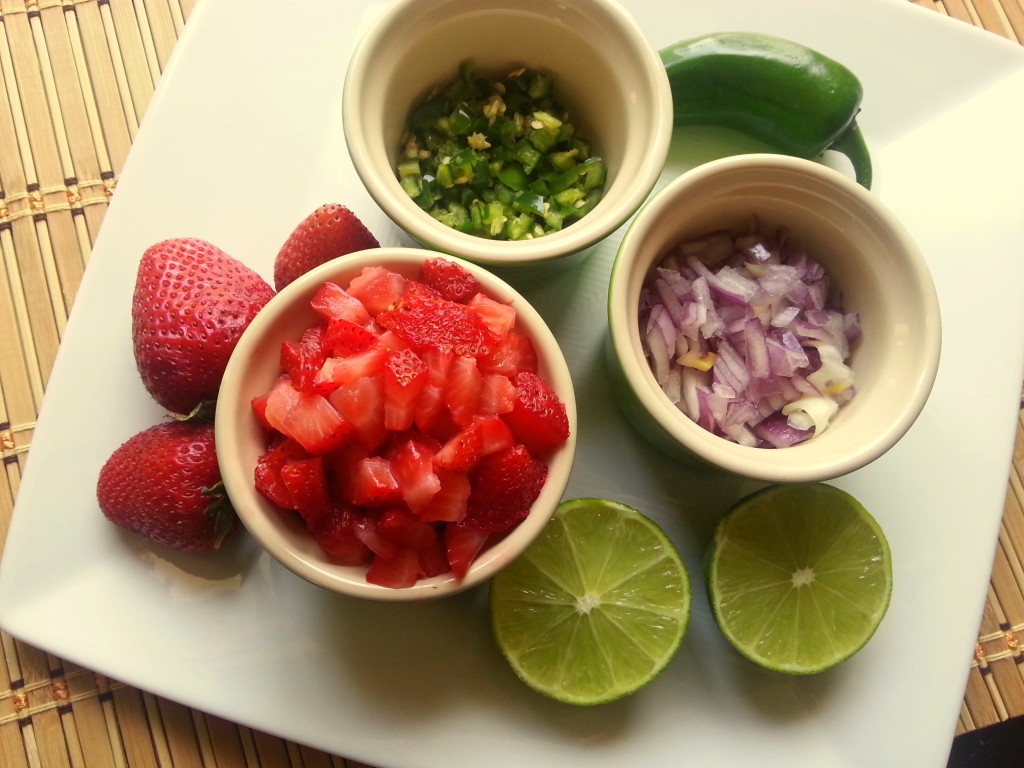 Preparation time: 20 minutes. This recipe for the Strawberry Jalapeño Salsa makes 2 cups, could serve 4 to 6 people. Cost of this recipe is approximately $4.00 depending on your local market's  ingredients cost. You will need a mixing bowl, sharp knife and a cutting board.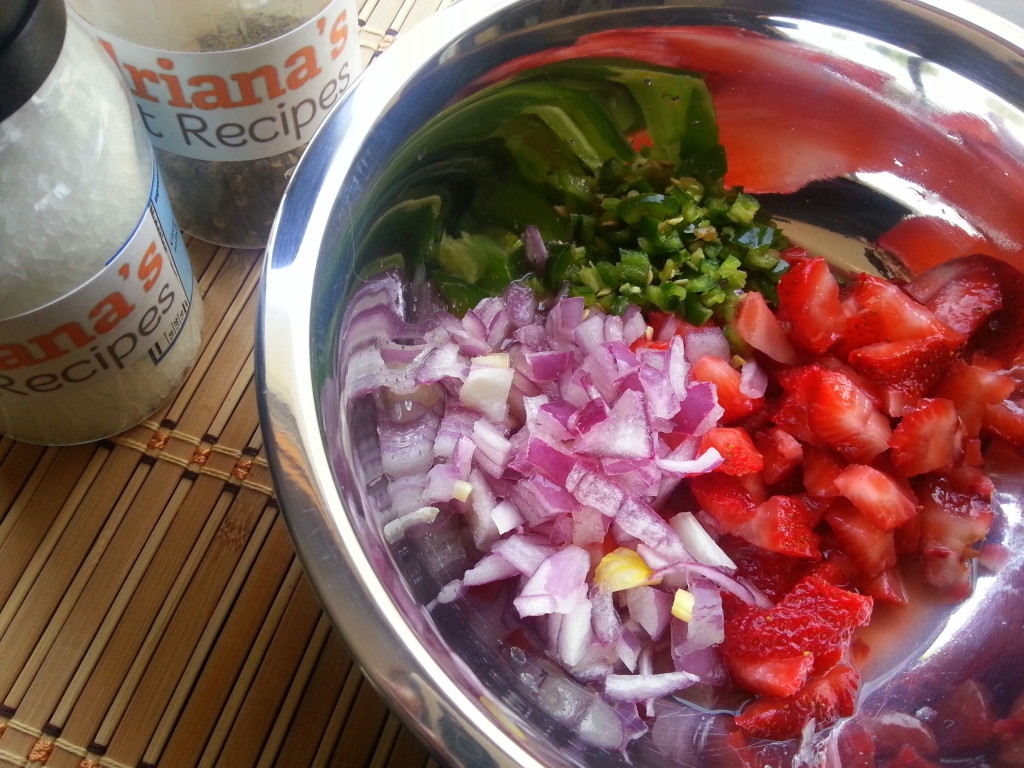 Chop all the ingredients and then combine together using a mixing bowl. Finish squeezing one lime and adding salt. This Strawberry Jalapeño Salsa pairs well with grilled salmon, mahi-mahi, shrimp, lobster, turkey burgers and chicken. This salsa goes well as a snack or as an appetizer with tortilla chips while enjoying a nice cocktail.
Having recipes fro fresh salsas in yoru recipe box is a good thing. Salsas can brighten any dish and are amazing garnishes to complete a meal. In my Mexican cuisine you can find a wide range of different sauces and salsas we use to enhance the dishes we make and also as a way for our guests to personalize the dish to their liking using these salsas as garnishes.
When you visit the market get inspired, check what is in season and experiment making salsas for the many dishes you prepare at home.
Enjoy the summer!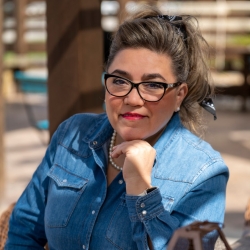 Latest posts by Chef Adriana Martin
(see all)