This post is also available in: Español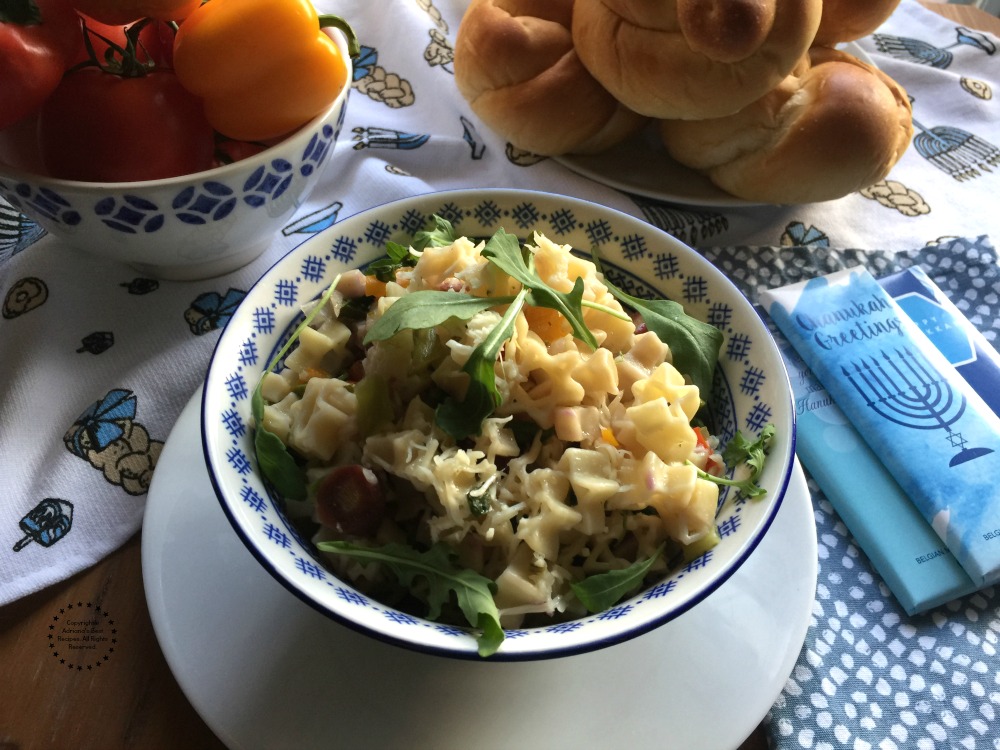 Hanukkah is celebrated in December and the dates change uearly basis. If you want to embrace other cultures, we are suggesting a Star of David Pasta dish to commemorate this special occasion. Chanukah or Hanukkah is a Jewish holiday that commemorates the rededication of the Holy Temple in Jerusalem. In addition to remembering a historical event in which Seleucid kings tried to force the Jews of the Land of Israel to adopt certain customs contrary to the laws of Judaism.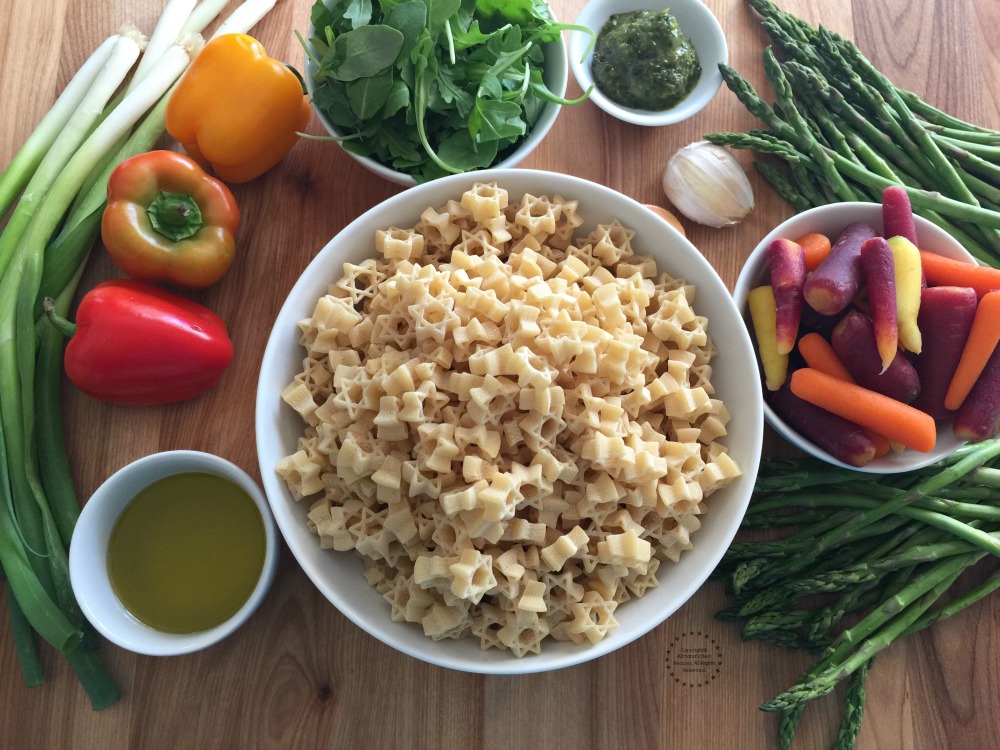 Today, Chanukah is the symbol of the struggle of the Jews against their enemies in the religious and national sphere. There are still people who emphasize the religious and miraculous aspect of this holiday, while others focus more on their component of a national victory. In any case, it is a festivity full of joy and it is the favorite among the children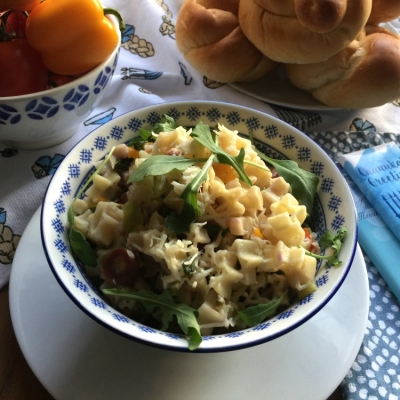 Star of David Pasta for Hanukkah
The Star of David Pasta has tender asparagus, arugula, rainbow baby carrots and parmesan cheese. You can make it in less than 20 minutes.
Ingredients
4

cups

of Star of David pasta

8

cups

of boiling water

with a pinch of salt

1

tablespoon

of olive oil

can be replaced with butter

2

garlic cloves

chopped

3

small Florida sweet peppers chopped

1

tablespoon

of Italian herbs paste

2

cups

of rainbow carrots

cut in rounds

2

cups

of asparagus

cut bite size

1/4

cups

of chopped green onions

2

cups

of fresh arugula

1

teaspoon

of sea salt

1

teaspoon

of black pepper

1

cup

of shredded parmesan cheese
Instructions
Place a big pot on the stove and add the water with a pinch of salt. Let the water get to a boil and then add the pasta. Cook for 10 minutes or until al dente. Reserve 1 cup of water and dispose the rest. Temper the pasta with cold water.

In a pan add the olive oil and sauté the garlic with sweet peppers. Then add the carrots, the green onions and the Italian herbs paste.

Season with salt and pepper and add the arugula and the asparagus. Combine and add 1 cup of the hot water used to cook the pasta. Simmer for few minutes.

Add the cooked pasta and combine withe the veggies.

Serve hot and sprinkle with shredded parmesan cheese. You can garnish with few fresh arugula leafs.
But Hanukkah it is also known as the Festival of Lights and the Feast of Dedication. The festival is observed by the kindling the lights of a unique candelabrum, called menorah. Each night one candle is lit progressing to eight on the final night. Other Hanukkah festivities include playing dreidel and eating oil-based foods such as doughnuts and latkes.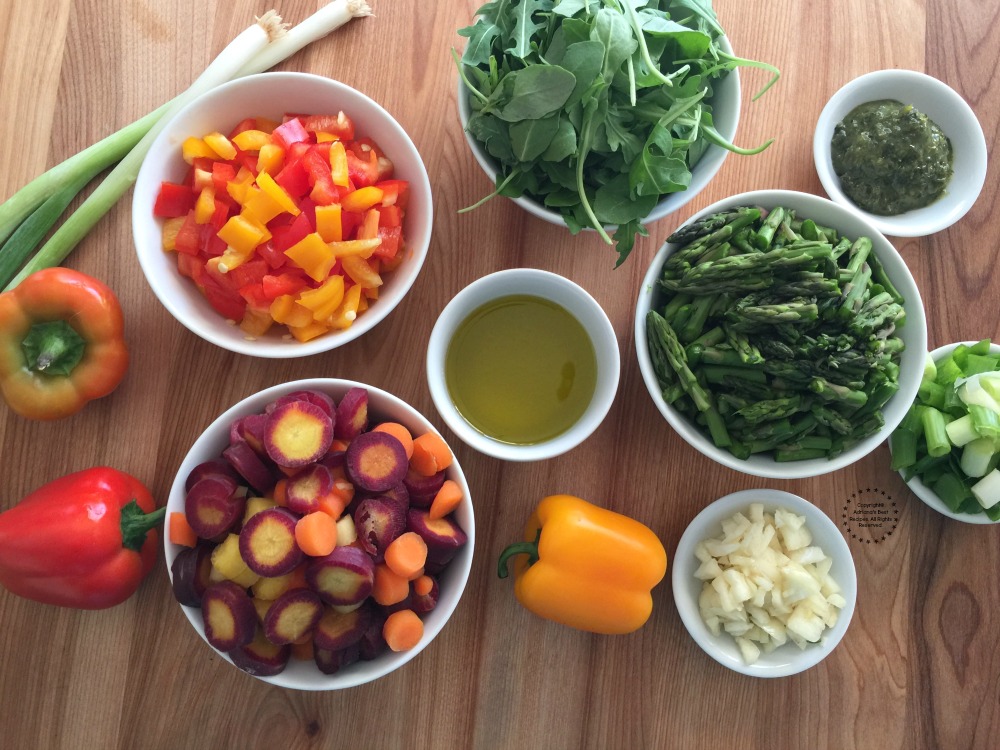 While researching on jewish favorites for the season found this beautiful Star of David Pasta and thought would be a nice addition to the Hanukkah menu for us to learn more about this jewish tradition. I like learn from other religions as I have friends that practice and profess other beliefs. That helps me expand my knowledge and understand them better.
I think it is important to teach our children about other cultures and religions so that we become more inclusive and hold the hands of others that might not profess same beliefs by embracing their traditions. Food is a great way to teach while enjoying the Star of David Pasta. That could help to talk about what Hanukkah means and why is celebrated.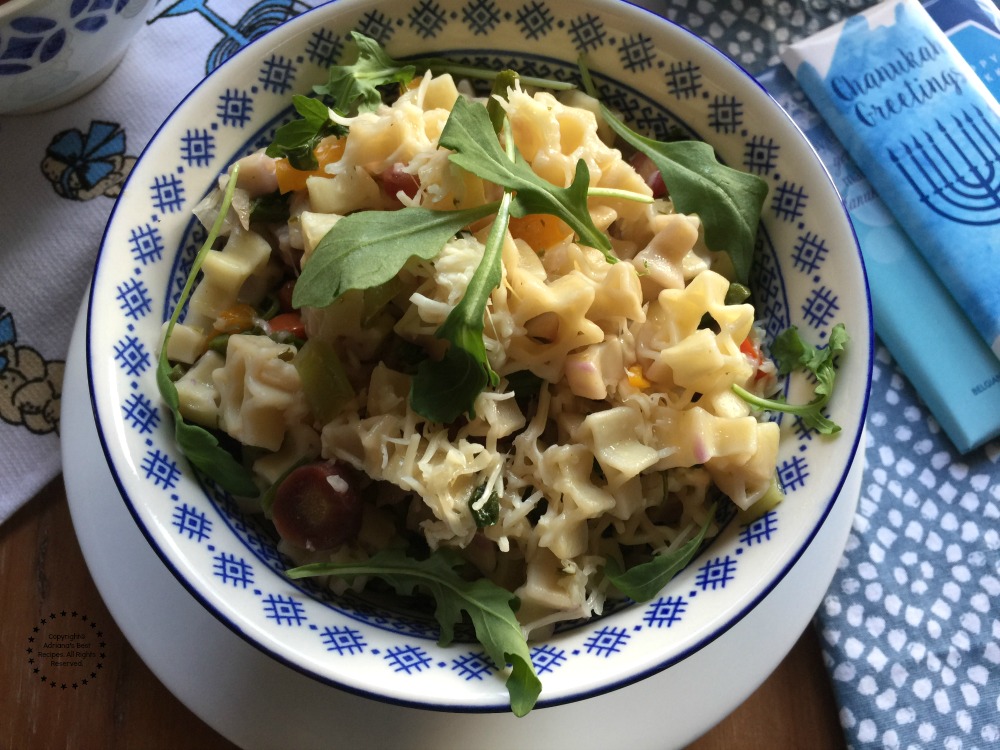 This recipe for the Star of David Pasta has tender asparagus, arugula, rainbow baby carrots and parmesan cheese. It is cooked with olive oil and seasoned with salt and pepper to taste. The pasta cooks fast you can have dinner ready in less than 20 minutes. At the store you can find challah inspired bread, another tradition in the Jewish cuisine to add to the feast.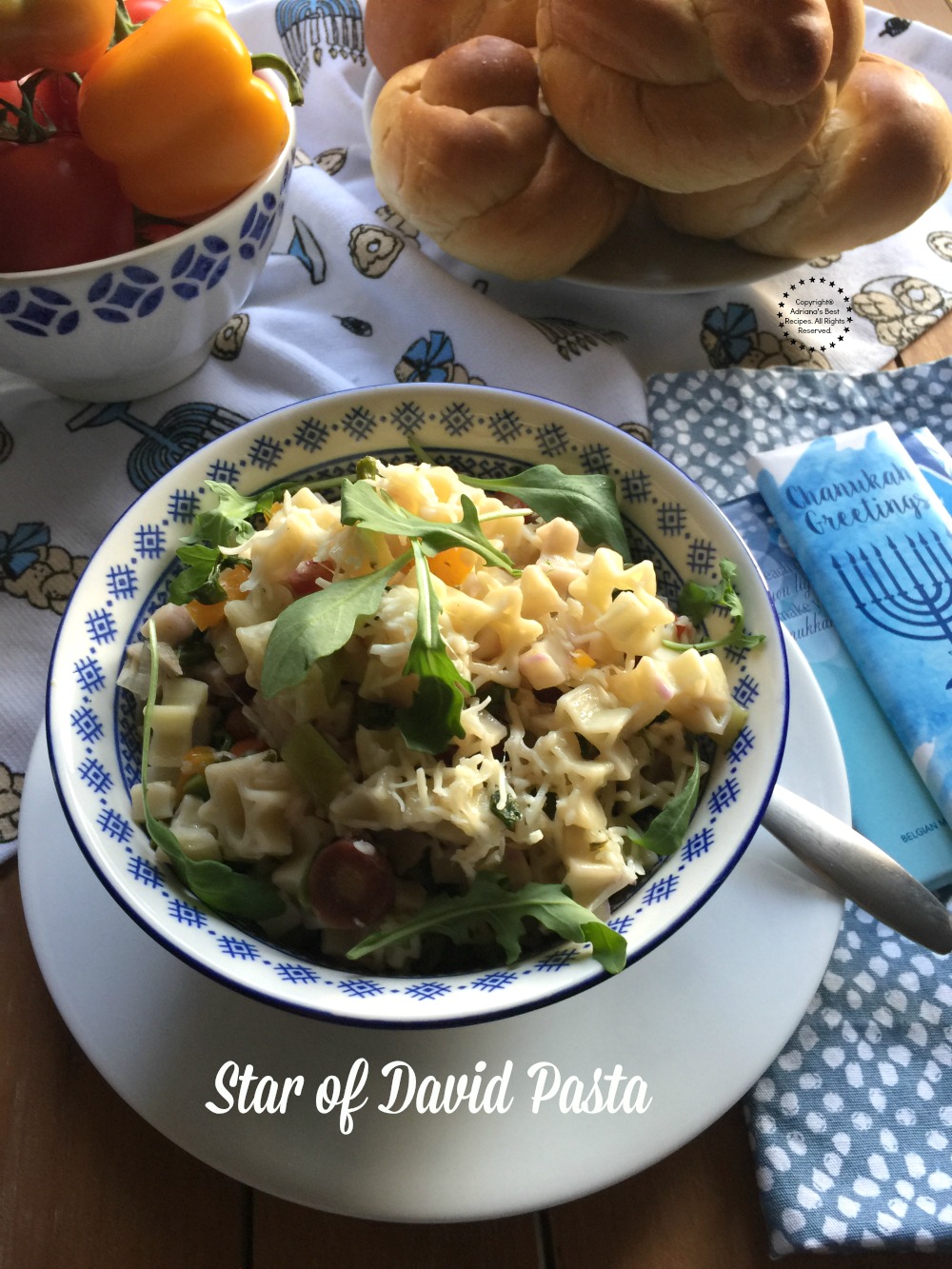 For fun, offer a Belgian chocolate bar for dessert. They sell them wrapped in blue and with motifs for the Hanukkah celebrations.Hoping you've enjoyed this recipe and facts.
Happy Hanukkah!
Products from Amazon.com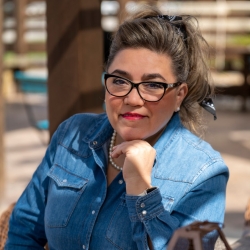 Latest posts by Chef Adriana Martin
(see all)